Tableau 2021.3
Data management updates, Tableau notifications in Slack, and Personal Space
Data management updates
This release brings new data management capabilities to make working with data more efficient. Automate multiple flow jobs with linked tasks with Tableau Prep Conductor, and generate missing rows based on dates, date times, or integers with Tableau Prep. Updates to Tableau Catalog include data quality warnings (DQWs) in subscription emails so you can get notified immediately about potential issues with your data, and you can now see inherited descriptions in web authoring for fuller context of your data.
Learn more about Tableau Data Management
IT leaders are facing unprecedented challenges today. It's no longer a luxury for businesses to have a data analytics platform, it's a necessity that could make the difference between surviving and thriving.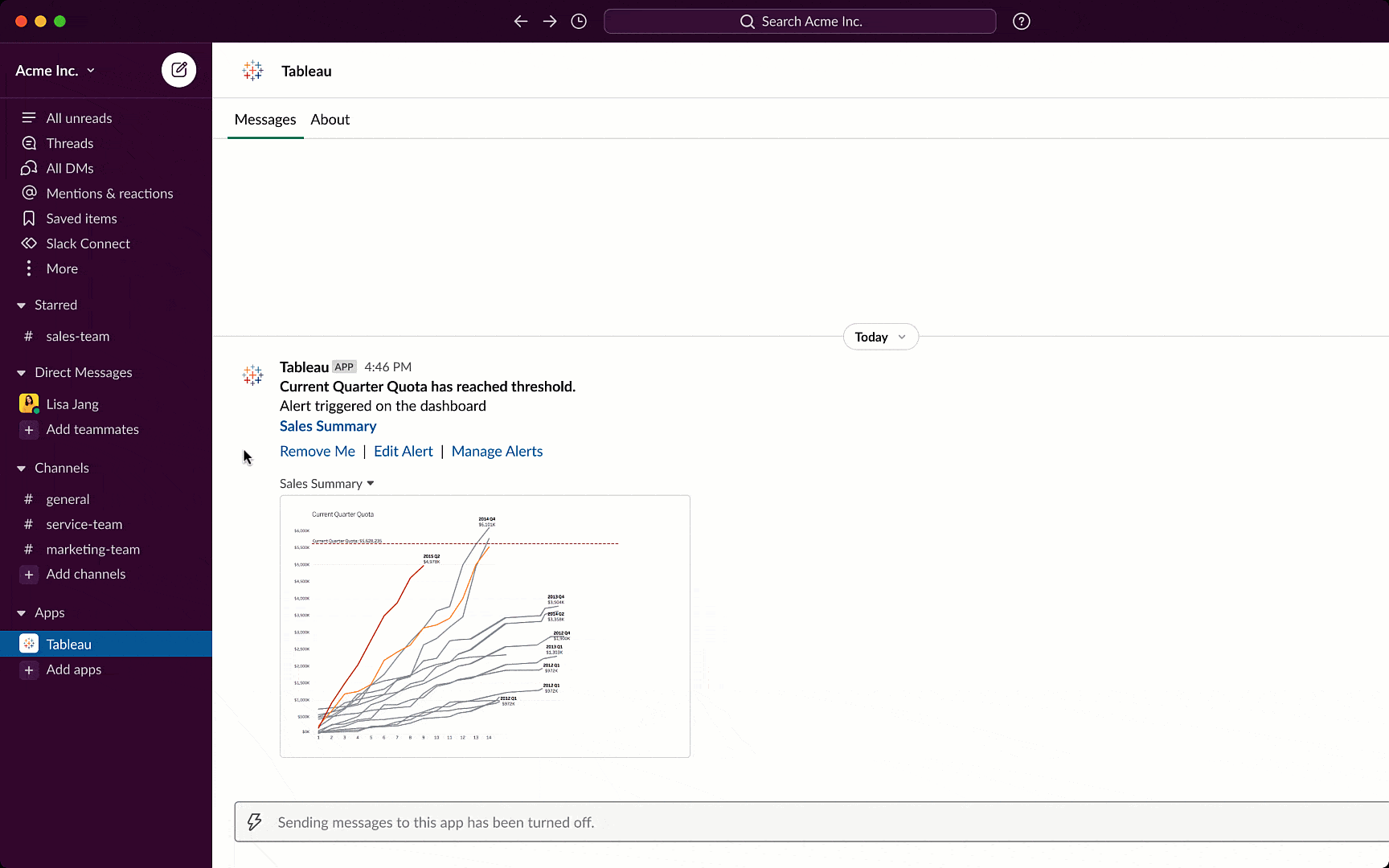 Tableau notifications in Slack
With Tableau for Slack, you can stay up to date on all of your data from anywhere. With our new product integrations, you can now get notified directly in Slack for data-driven alerts, when you are @mentioned in a comment, or when someone shares content with you in Tableau.
Learn more
Personal Space
Personal Space is a new, private location on Tableau Server and Online where users can save content before it's ready to be shared with others. Users can feel comfortable exploring data and staging workbooks in their own dedicated space, and admins no longer need to create private projects for every individual to achieve this on their site. Personal Space is available to any user with an Explorer or above license.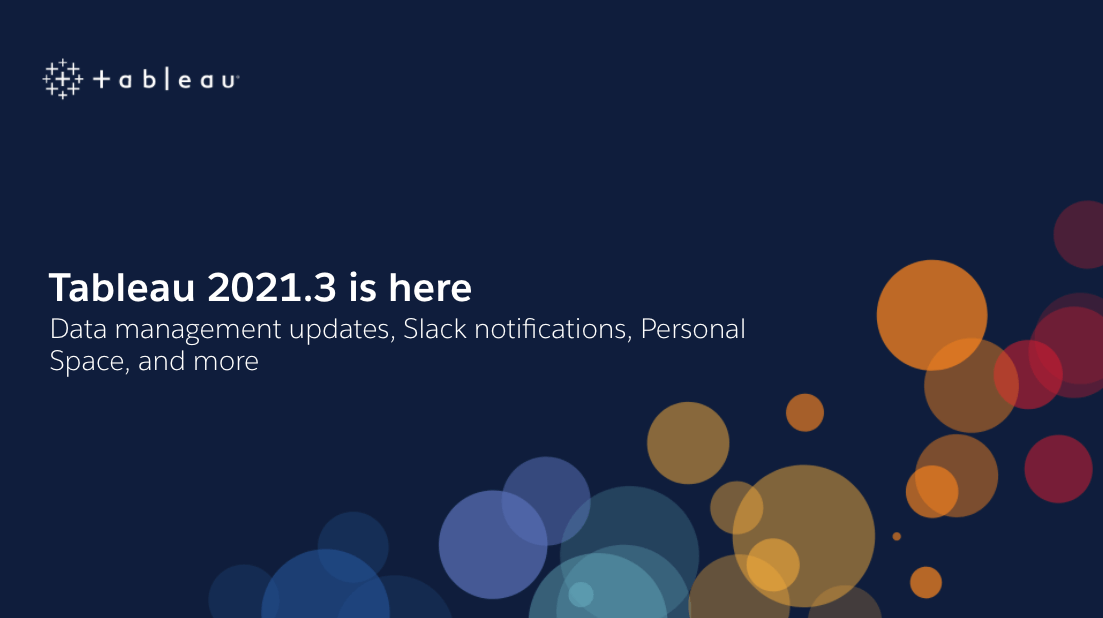 Tableau 2021.3 Feature Overview
Tune in for an overview of all the new features included in this release.
Watch Now
Learn more about our features and Tableau Conference
All Features
Spatial join improvements
We're making spatial joins more powerful to unlock new ways to explore your geospatial data. When first released, spatial joins could only be used between point and polygon geometries. Now, we've expanded support to other combinations: polygon/line, polygon/polygon, and line/line to allow for a more complete and advanced analysis of your data. In this example, a line/line spatial join is being used to intersect one dataset that has major CA highway networks (as lines) and a dataset that has fault lines (also lines). This helps us understand which highway networks are particularly susceptible to seismic activity, since they directly intersect a fault line. With a line/polygon join, this can also be visualized on a state or country map.
WKT support and GeoJSON conversion support
To enable even more users to perform spatial analysis in Tableau, we've added more WKT and GeoJSON support to Tableau. Easily translate WKT and GeoJSON text markup found in Excel and CSV data sources directly into usable spatial geometry in Tableau.
ISO-8601 calendar support improvements
We're expanding ISO-8601 support to more and more databases. This release we've added support for the DB2 connector.
Improved web authoring capabilities
New Workbook Formatting Pane
With the new workbook formatting pane, you now have the ability to format your visualizations and dashboards while authoring on the web.
Drag to Reorder Single Legend
The new Drag to Reorder Legends features enables you to reorder single legends while in authoring mode.
New Browser Formula Authoring Capabilities
You can accomplish solving data problems with even the most advanced filtering requirements from the web by authoring your own formulas.
Learn More About Tableau Releases