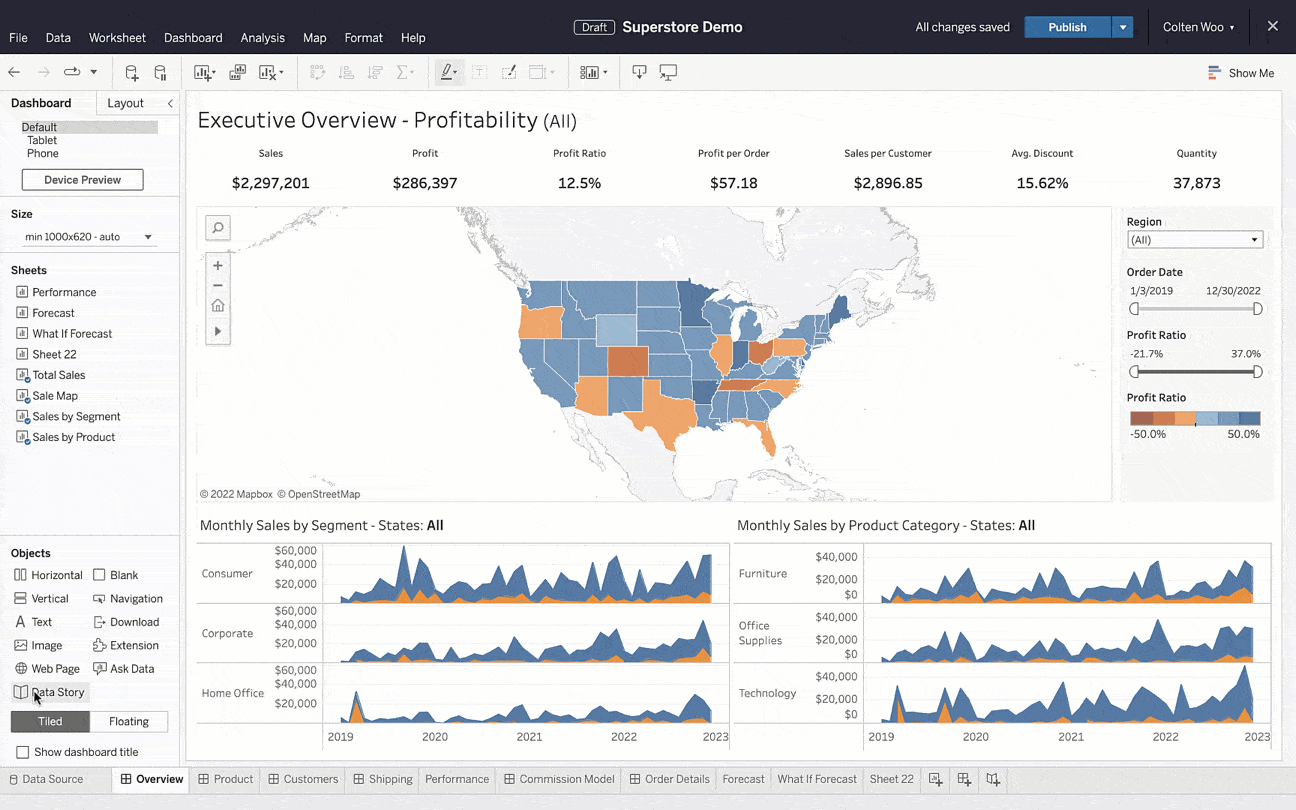 Data Stories
Help any user to confidently access, understand, and communicate with data. Data Stories automate the analysis, build, and communication of insights with plain-language explanations that are easy to read and understand. Data Stories are also fully customizable, so you can tailor the stories based on your audience. Choose which analyses are included, change the confidence interval, rename fields, apply colors to denote positive or negative changes, and more.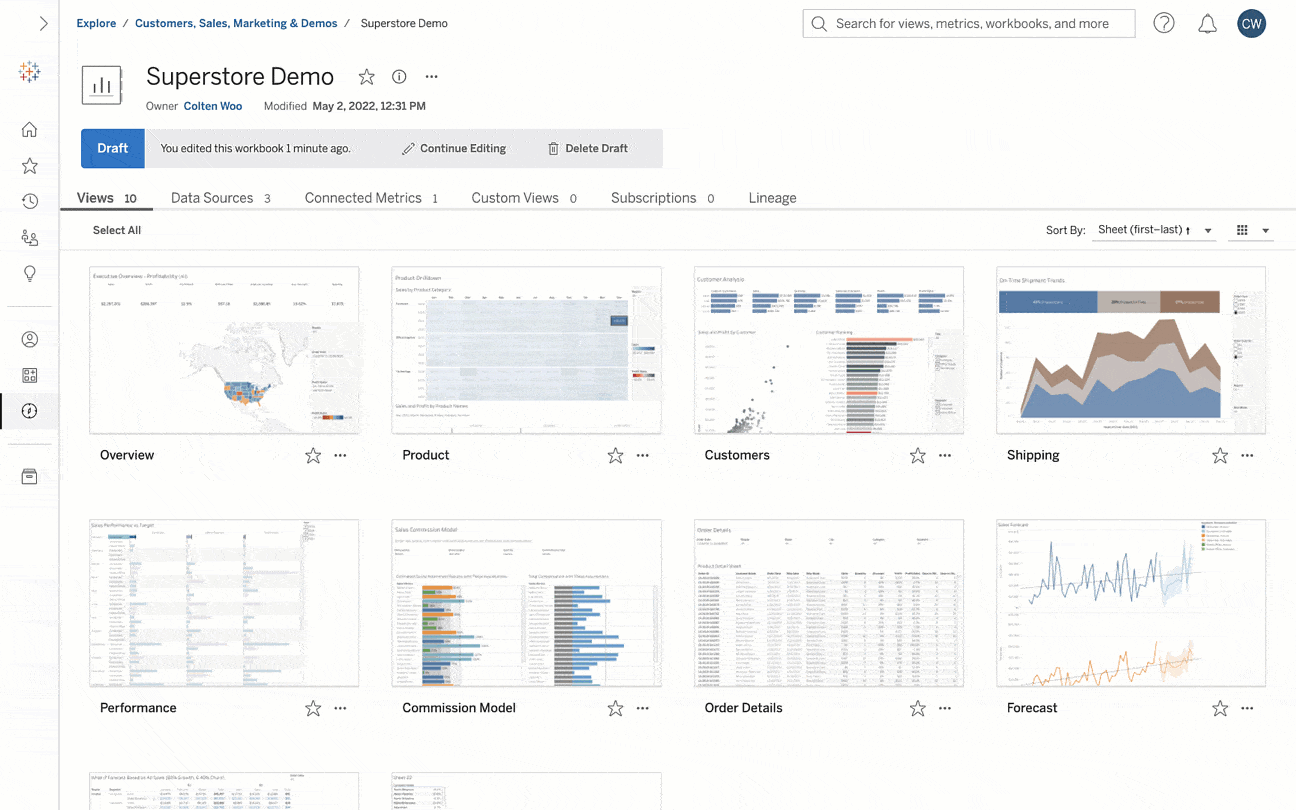 Autosave in the browser
Trust your work won't be lost. With autosave, you can stay in the flow of analysis and resume work exactly where you left off, every time. As you make edits, they are automatically stored in an unpublished draft on the server. Once finished, you can publish the draft to commit your changes so you don't break things or share changes with other workbook users prematurely.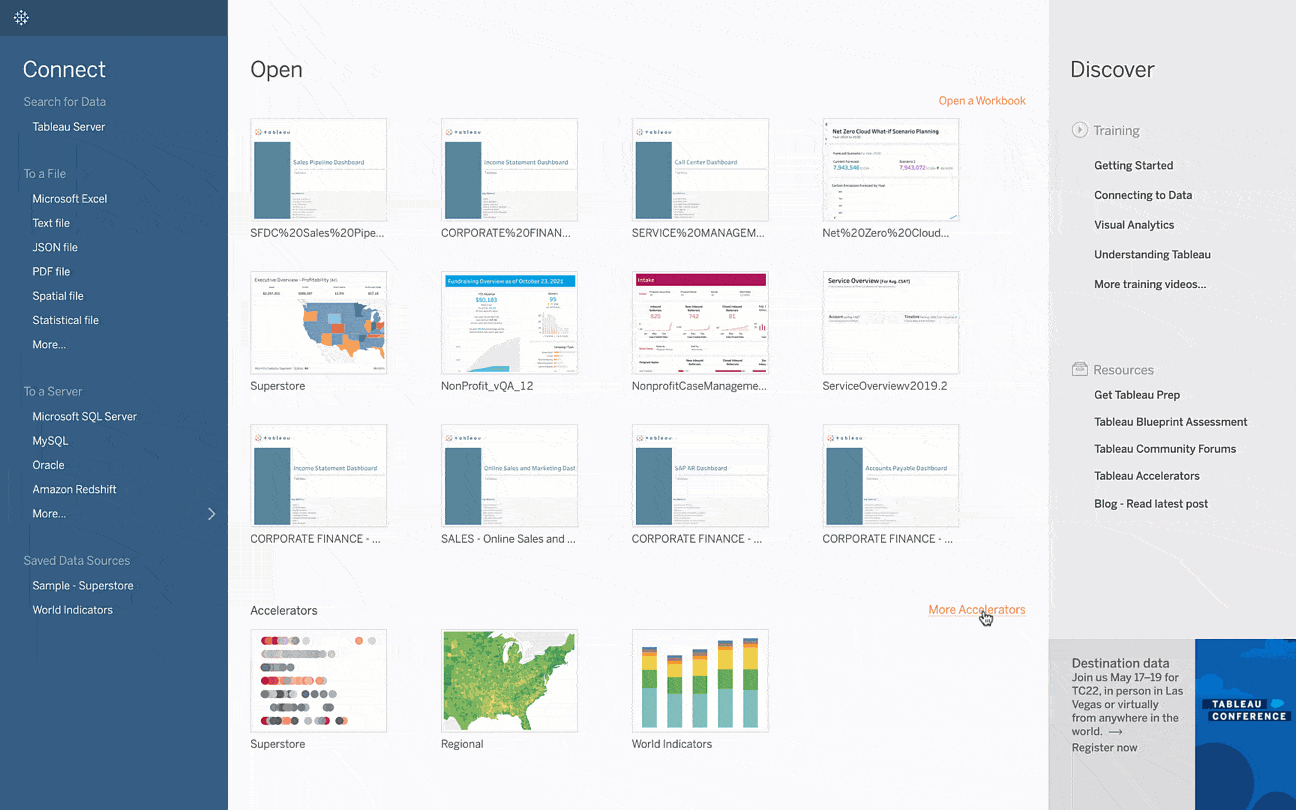 In-product Exchange
It is now even easier to leverage trusted offerings from the Tableau Exchange right where you work in Tableau. Dashboard Extensions and Tableau Accelerators from the Tableau Exchange are accessible directly in Tableau Desktop as part of the core authoring experience. Jumpstart your analysis with powerful, expert-built offerings.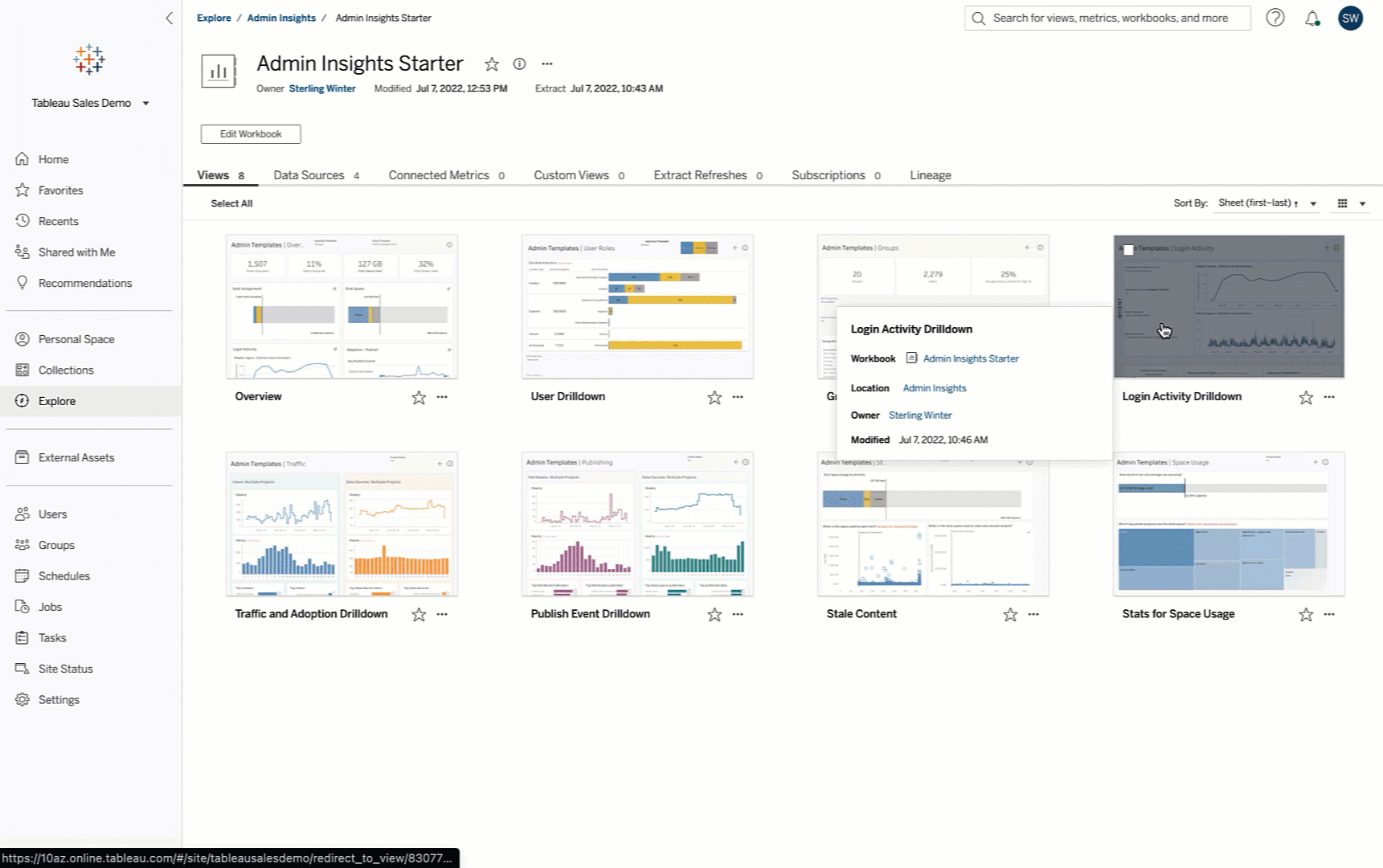 Advanced Management for Tableau Cloud
Advanced Management for Tableau Cloud makes it simple to manage, secure, and scale mission-critical Tableau Cloud deployments. We're enhancing the administrative experience while ensuring end users have access to relevant data so they can make data-backed decisions. Advanced Management for Tableau Cloud provides new operational insight features, enterprise encryption capabilities, additional site capacity, and the Tableau Content Migration Tool.
Explore latest features and Tableau Accelerators
All Features
Embedding API v3.2
Embedding API v3.2 enables more of the functionalities developers use in the Javascript API v2 while adding new features.
This update to the Embedding API will add:
The ability to create custom menus, add menu items, and pass marks the user selects in a view

Embedded Web Authoring

Additional support for Tableau events and filtering

Support for Tableau parameters and view export

And much more
New product language: French (Canada)
See and understand data in your local language. We've expanded our language options to include French (Canada), making Tableau feel more familiar for French (Canada) speakers.
Workbook Optimizer improvements
To continue helping you optimize the consumption experience of your dashboards, Workbook Optimizer has new best practices available that automatically provide more suggestions to make your workbook run fast and smooth in Tableau Cloud and Tableau Desktop.
Native browser printing
Capture Tableau dashboards using your browsers' printing capabilities. When printing, choose landscape or portrait and scale according to your needs. Native printing works especially well in embedded scenarios and renders Dashboard Extensions.
Scope-based access to the REST API
Customers can have their external client applications establish authenticated user sessions with specific OAuth access scopes through JSON Web Token (JWT) verified by Connected Apps. With a valid user session, the client application can access to REST APIs on behalf of the user as long as the required scopes of the called endpoints are included in the access token. 70+ APIs are enabled in this release.
Learn More About Tableau Releases