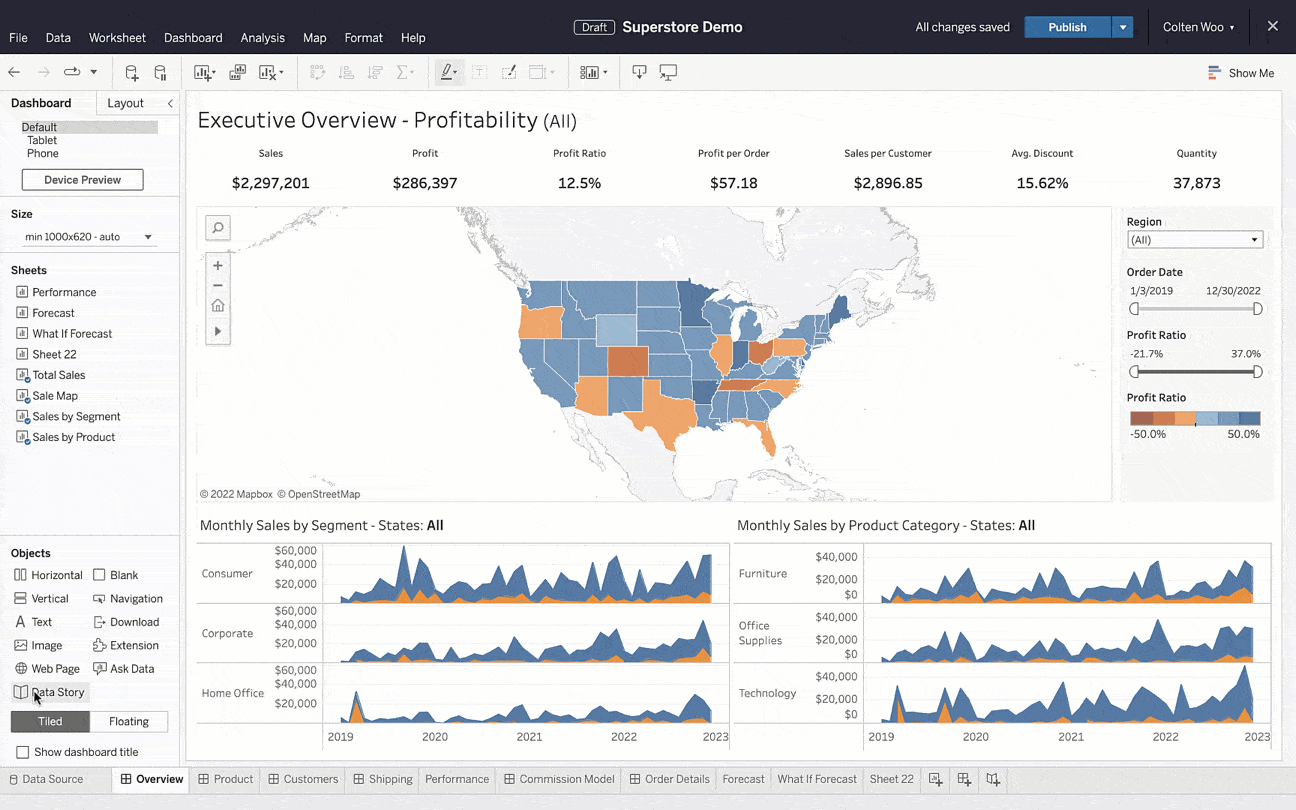 Data Stories
Help any user to confidently access, understand, and communicate with data. Data Stories automate the analysis, build, and communication of insights with plain-language explanations that are easy to read and understand. Data Stories are also fully customizable, so you can tailor the stories based on your audience. Choose which analyses are included, change the confidence interval, rename fields, apply colors to denote positive or negative changes, and more.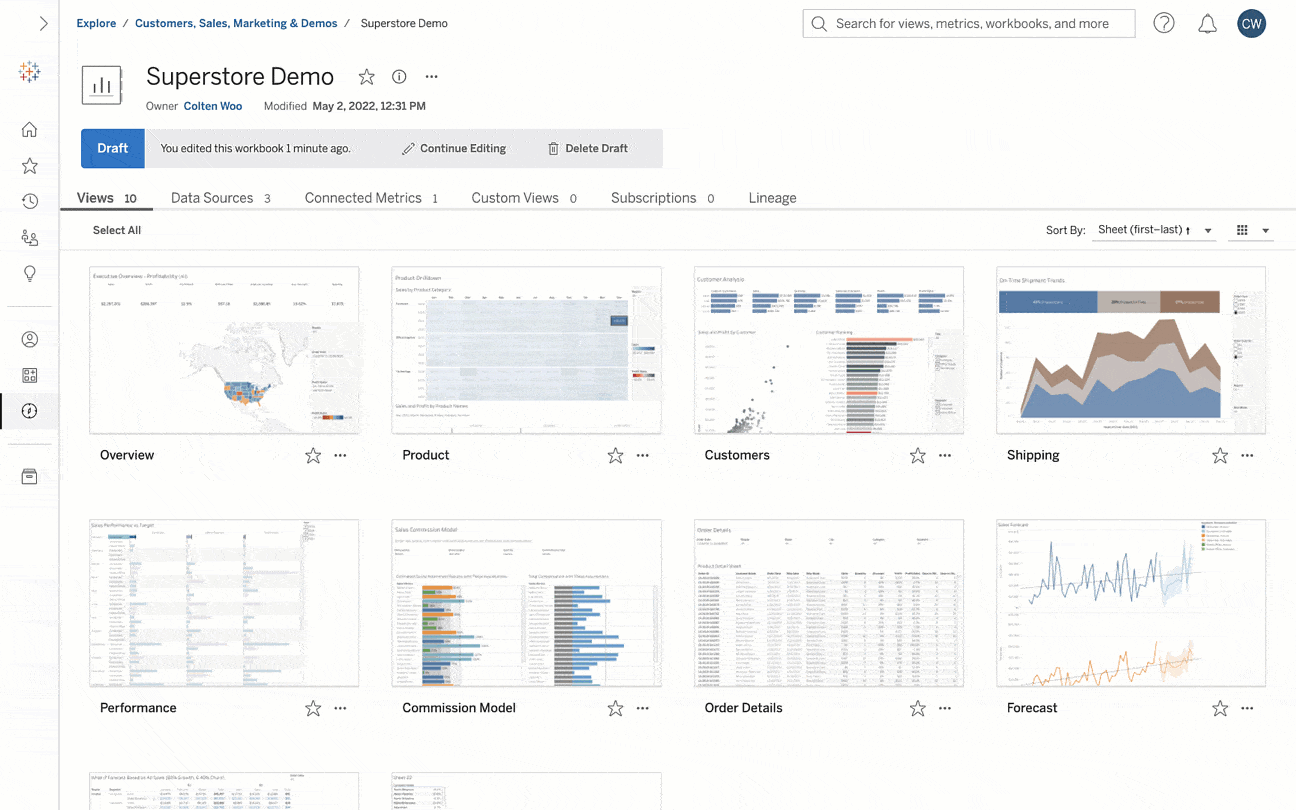 Autosave in the browser
Trust your work won't be lost. With autosave, you can stay in the flow of analysis and resume work exactly where you left off, every time. As you make edits, they are automatically stored in an unpublished draft on the server. Once finished, you can publish the draft to commit your changes so you don't break things or share changes with other workbook users prematurely.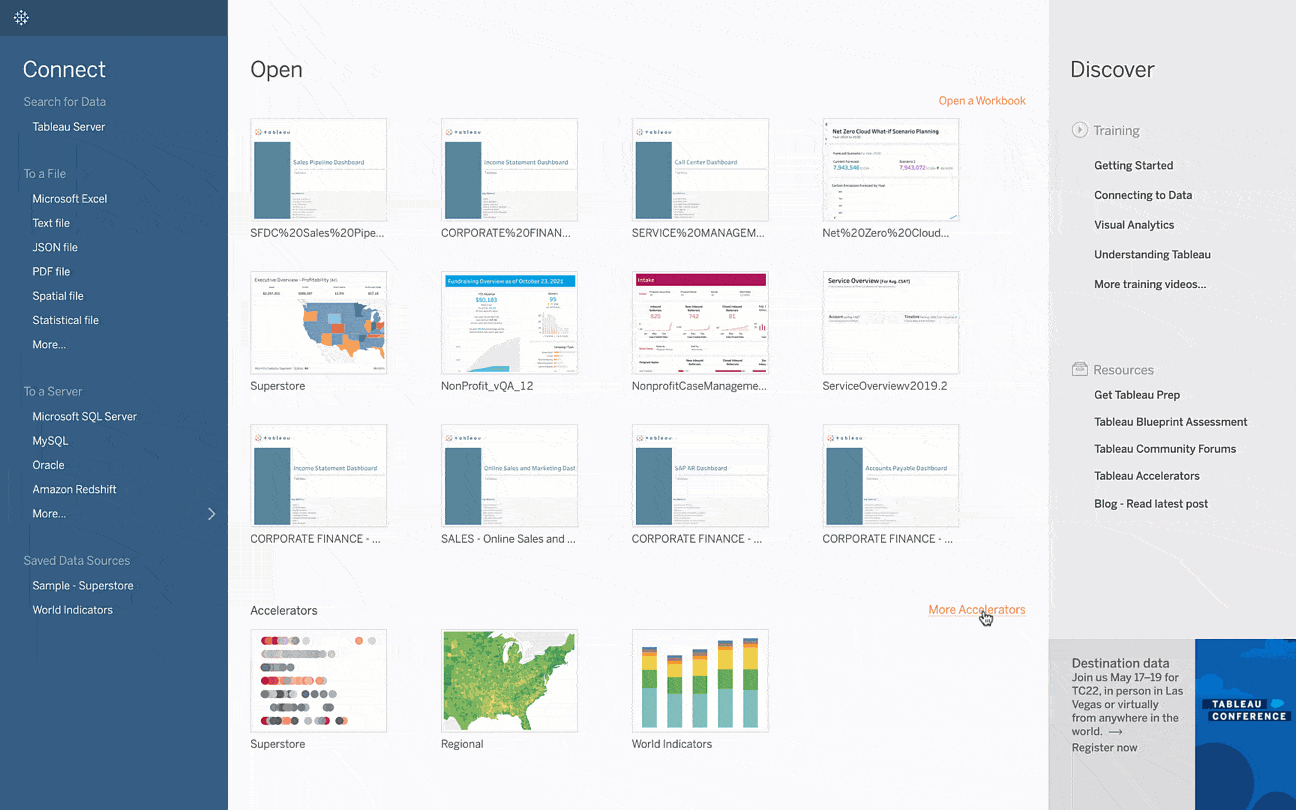 In-product Exchange
It is now even easier to leverage trusted offerings from the Tableau Exchange right where you work in Tableau. Dashboard Extensions and Tableau Accelerators from the Tableau Exchange are accessible directly in Tableau Desktop as part of the core authoring experience. Jumpstart your analysis with powerful, expert-built offerings.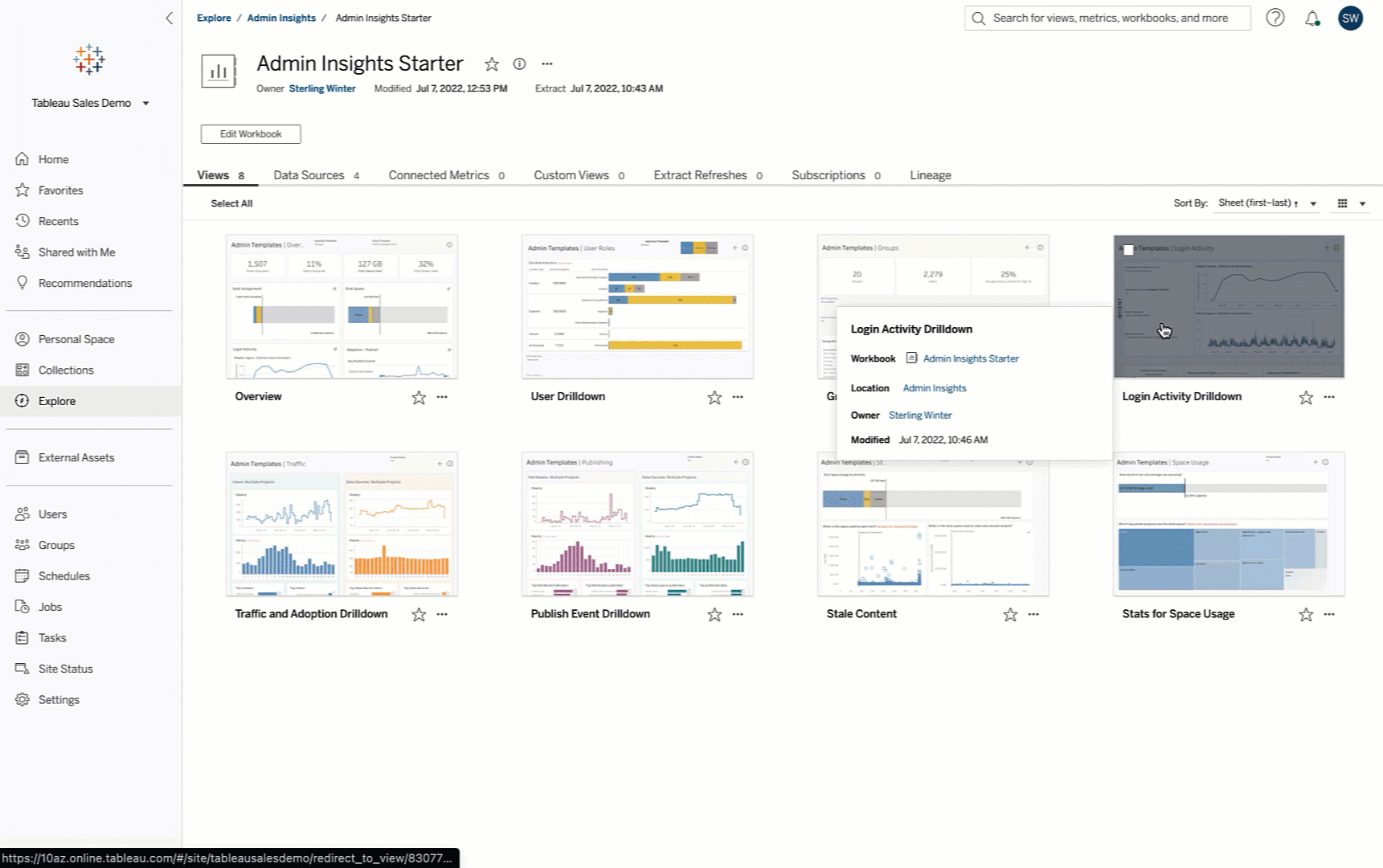 Advanced Management for Tableau Cloud
Advanced Management for Tableau Cloud makes it simple to manage, secure, and scale mission-critical Tableau Cloud deployments. We're enhancing the administrative experience while ensuring end users have access to relevant data so they can make data-backed decisions. Advanced Management for Tableau Cloud provides new operational insight features, enterprise encryption capabilities, additional site capacity, and the Tableau Content Migration Tool.
Explore latest features and Tableau Accelerators
All Features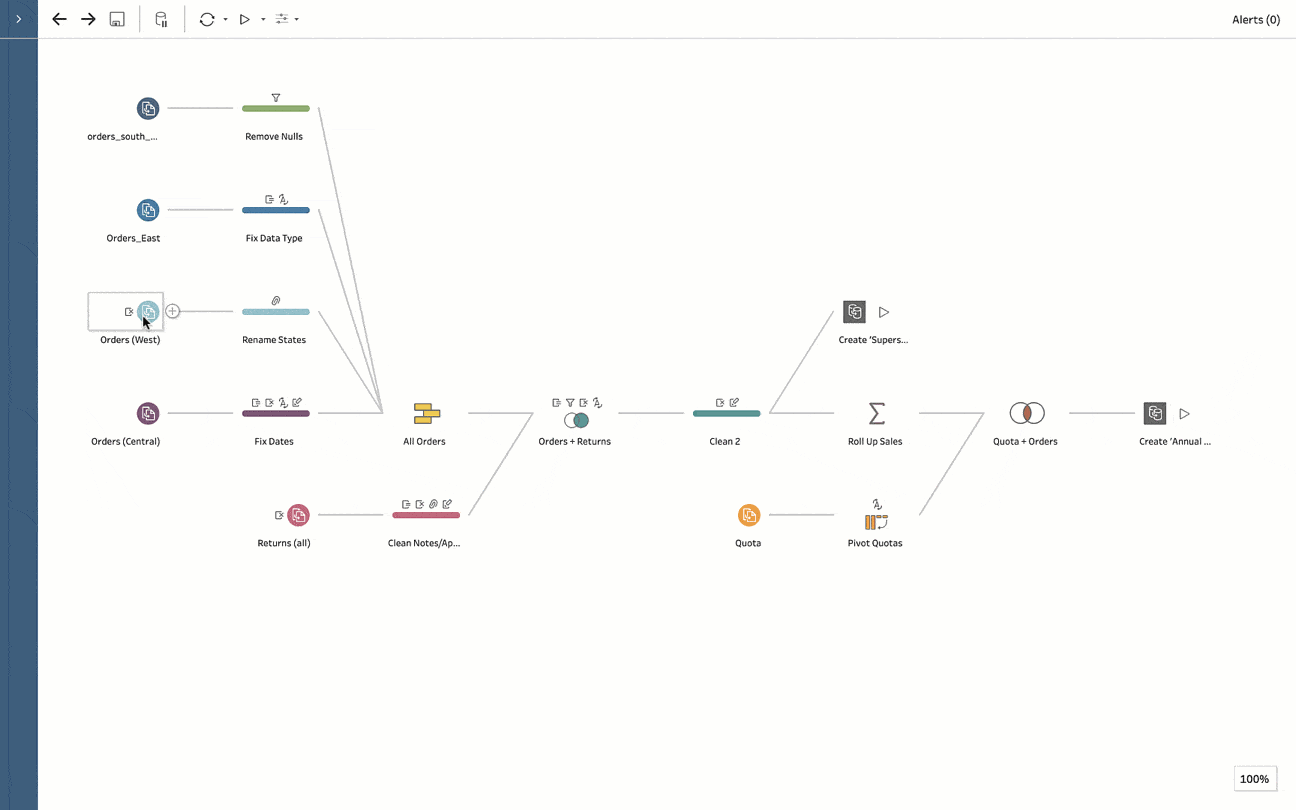 Wildcard Union enhancements in Prep
Select a subset of files from a directory based on a new set of attributes within Tableau Prep. These attributes include file name, creation time, last modified time, last access time and size.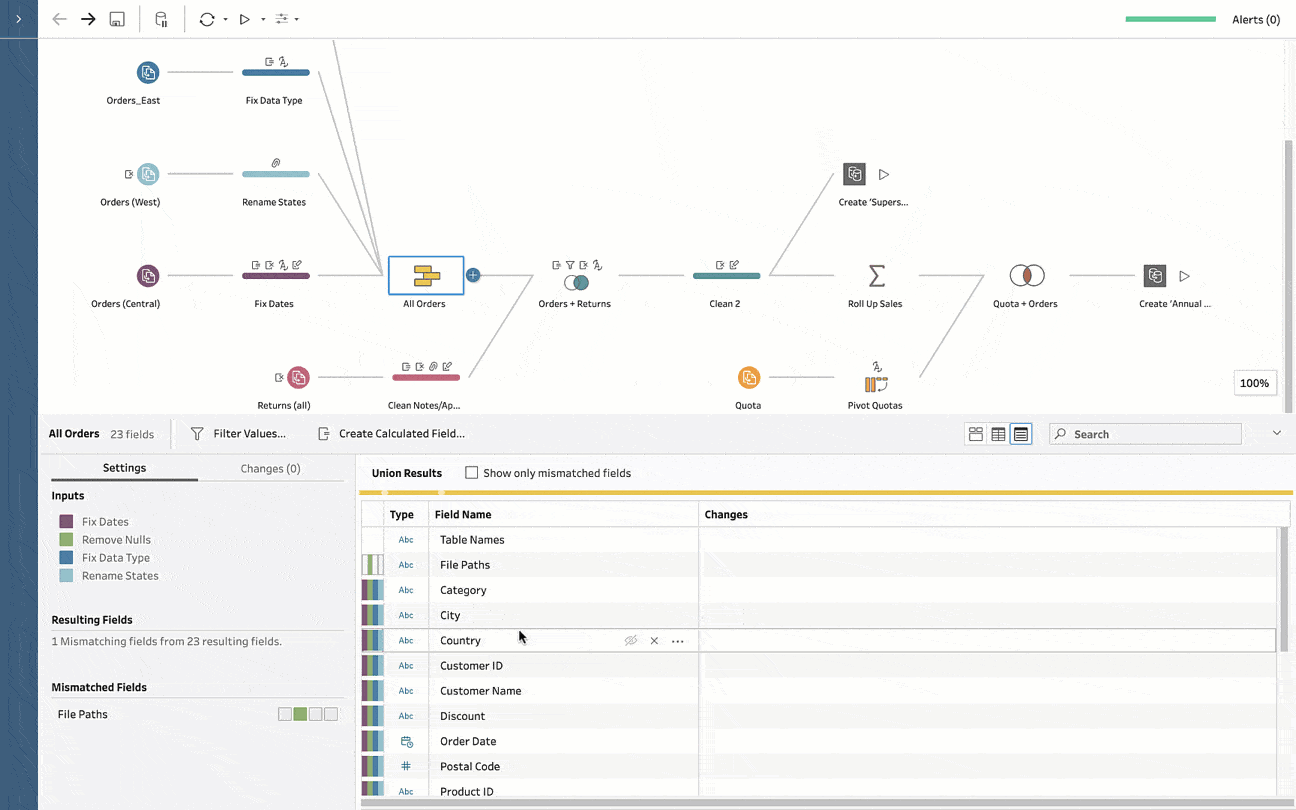 Column reordering enhancements for Prep
When working with really large tables in Tableau Prep, instead of manually dragging and dropping each column in the profile pane, users can now drag-and-drop to sort data columns in the field list view. Once the user has specified their column order, the order is maintained across the entire flow and the final output after the flow is run.
New product language: French (Canada)
See and understand data in your local language. We've expanded our language options to include French (Canada), making Tableau feel more familiar for French (Canada) speakers.
Learn More About Tableau Releases