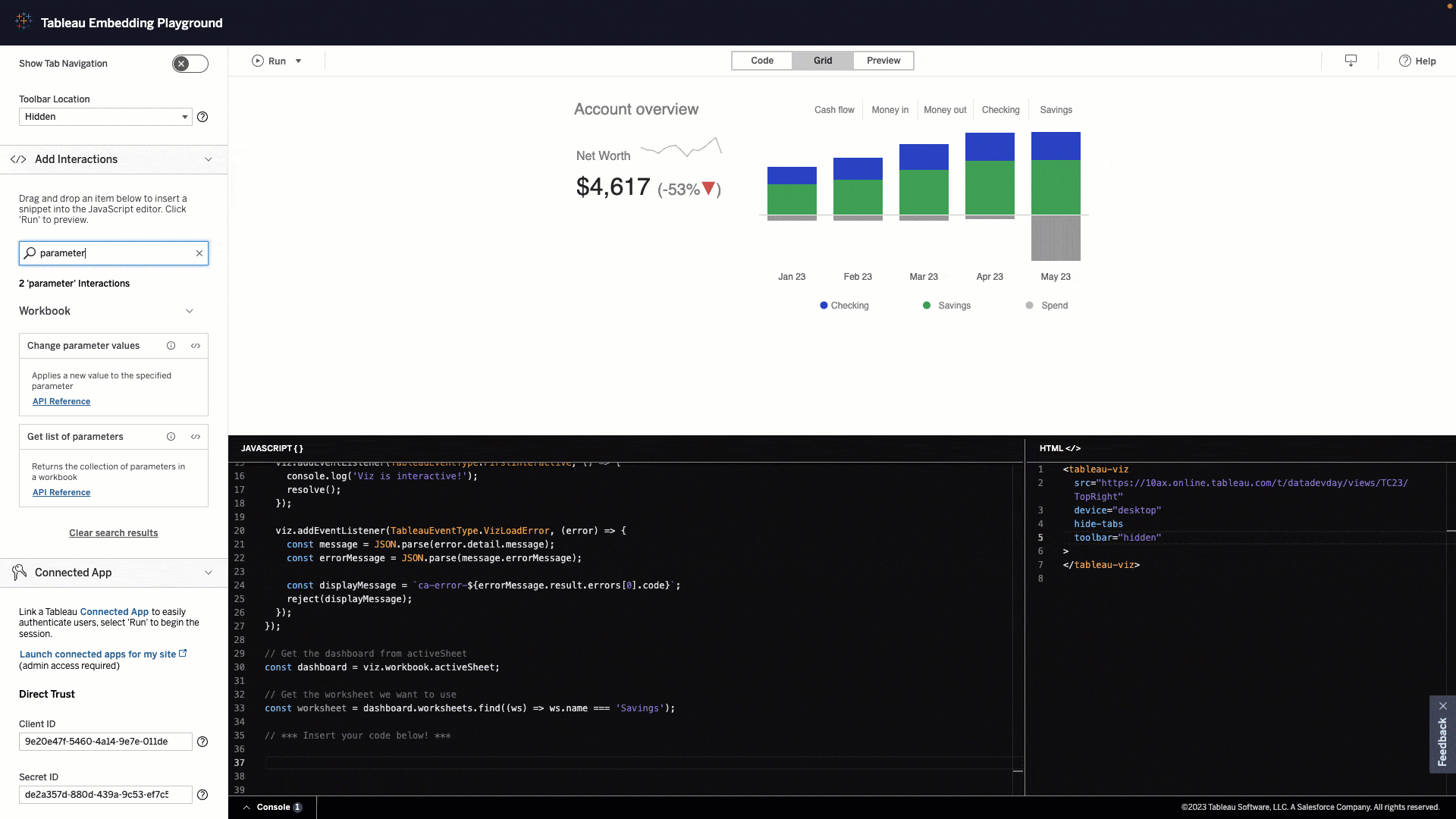 Embedding Playground
Rapidly develop custom code in a matter of minutes. The Tableau Embedding Playground is an interactive learning environment where you can gain hands-on experience with key embedded analytics capabilities. In the Embedding Playground, you can quickly create exportable code to embed interactive visualizations into your application. Discover new possibilities, experiment with capabilities, and get inspired to take your embedded analytics solution to the next level. Available now.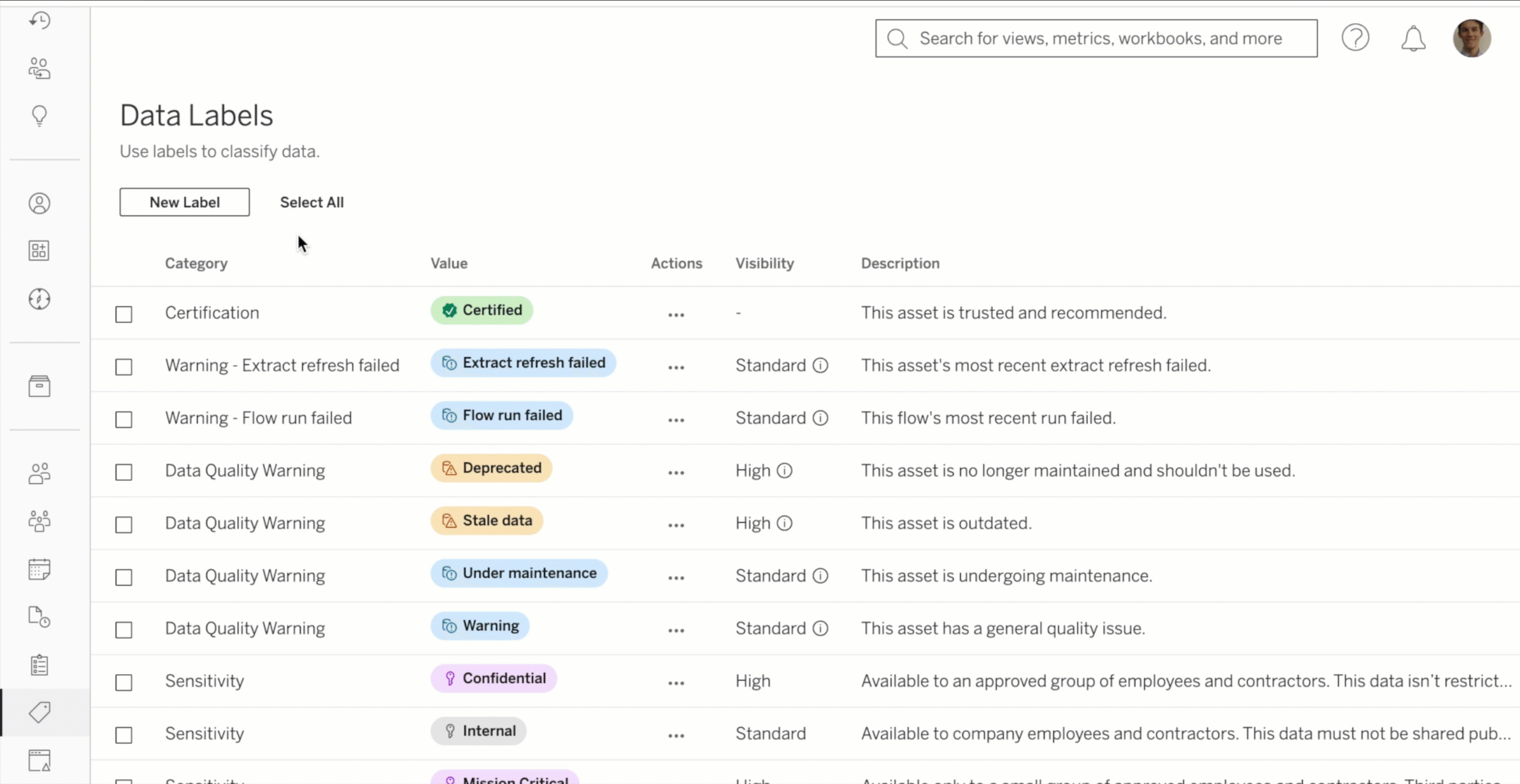 Custom Data Labels
Make your data more discoverable by categorizing it within Tableau. Custom data labels are a continuation of a set of labeling features we've brought to Tableau over the years, including certifications, data quality warnings, and sensitivity labels. Admins can now define custom data labels that Creators and Explorers can add to data assets for improved discovery and auditing within Tableau. You can also use the Data Labels API to allow third-party applications to add labels to a Tableau site for metadata not created in Tableau, such as those in upstream content like databases and tables.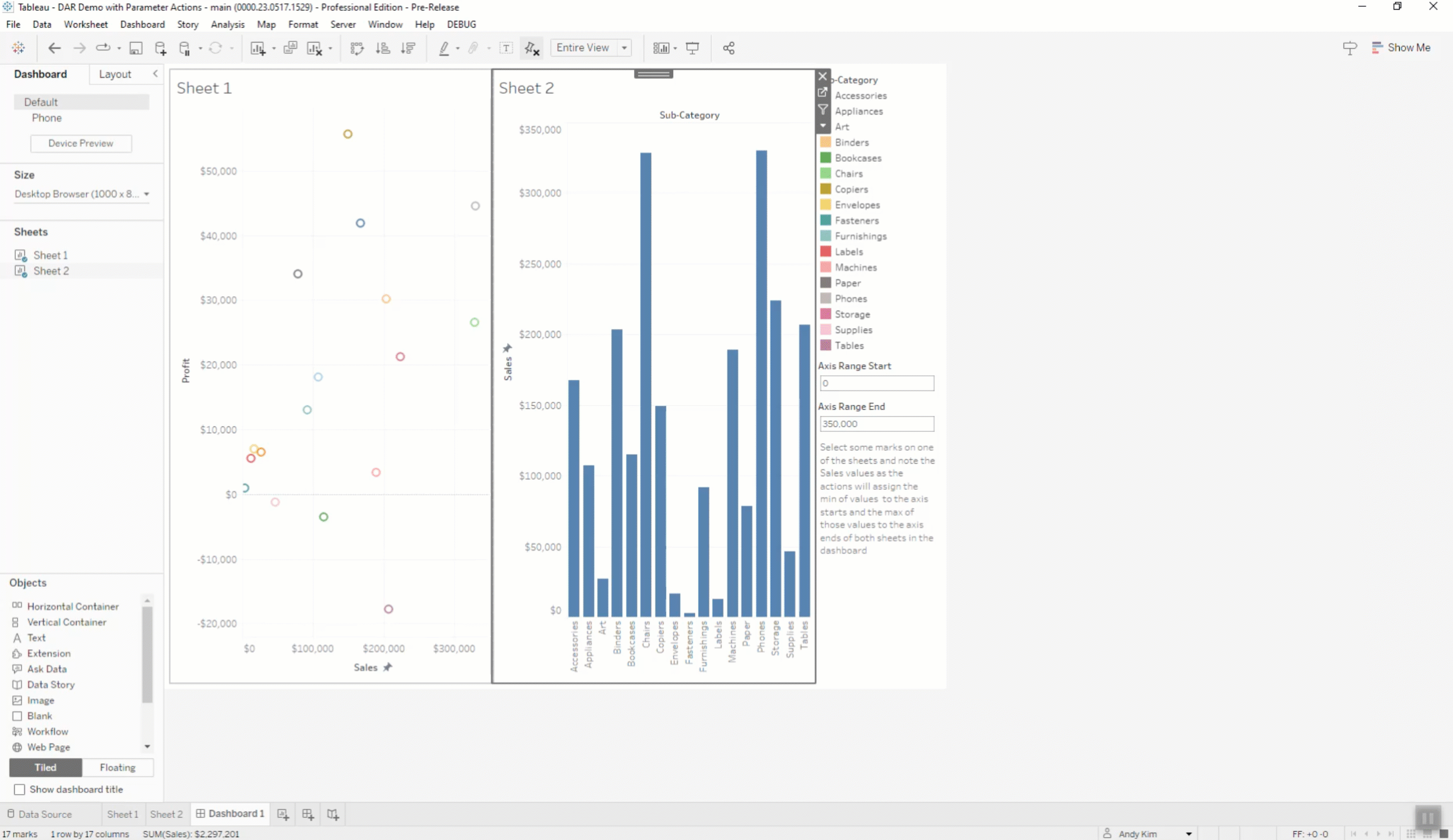 Dynamic Axis Ranges
Create more dynamic visualizations by using the value of parameters in the workbook to set axis ranges. This feature allows you to select different parameters to use as each axis range. You can have a single dynamic axis extent (just start or end) or can set both extents using compatible fields.
All Features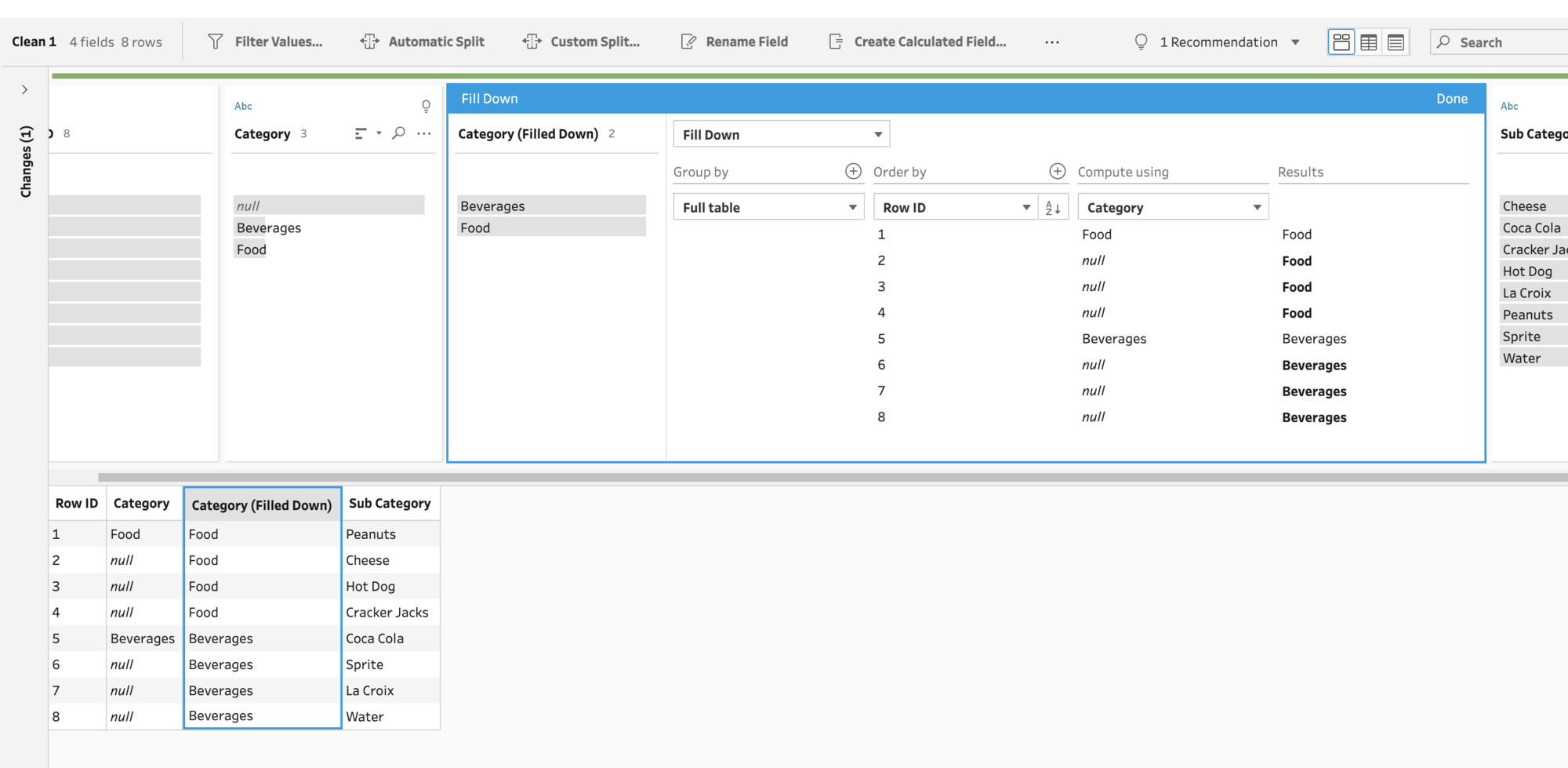 Fill down and running calculations
Get faster data insights as multi-row calculations are now even more powerful and more accessible for you. Now, you can use the visual calculation editor to replace null values with the last non-empty value in a column, also known as "fill down," and create running calculations. Alternatively, you can write custom calculations using the new RUNNING_SUM() , RUNNING_AVG(), and LAST_VALUE() functions in the calculation editor.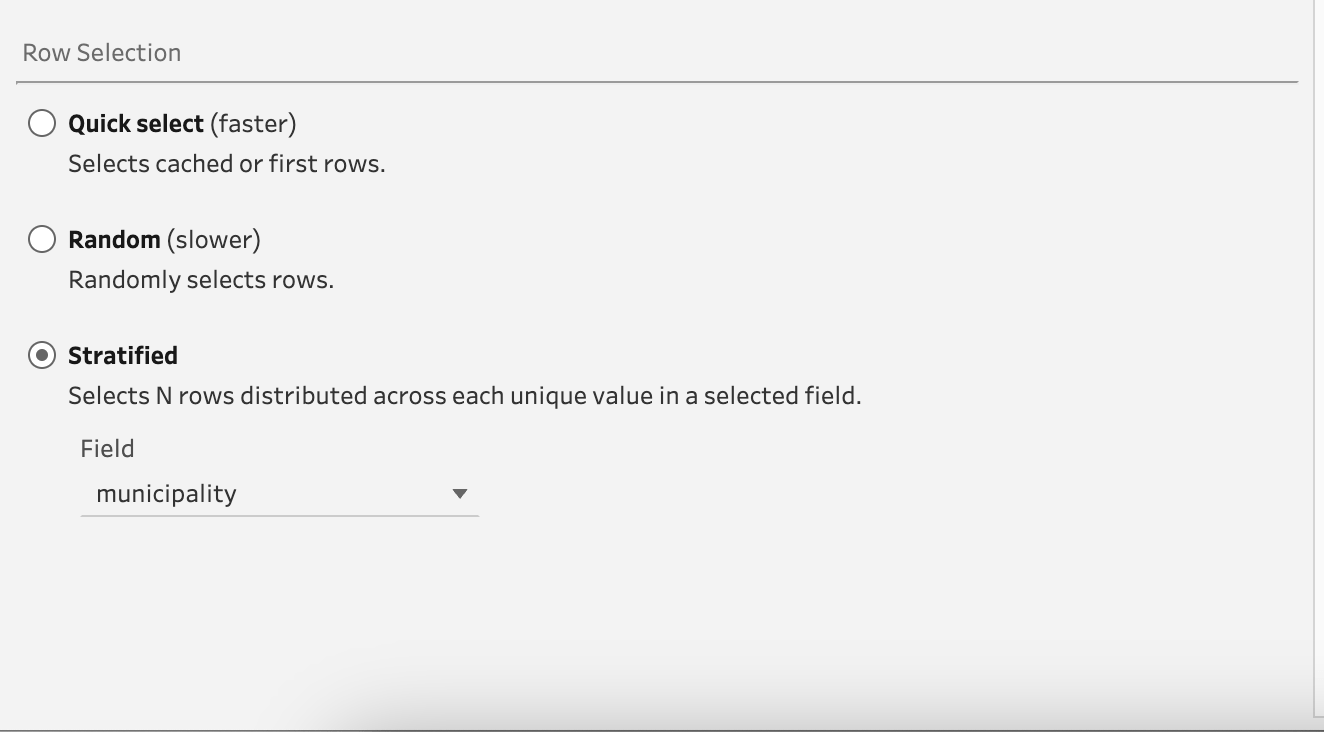 Stratified sampling in Prep
When working with large datasets, you can use stratified sampling to capture a sufficient number of records from an infrequent category as you explore, clean, and shape your data. The new stratified sampling algorithm allows you to group by a specified column and then sample data within each subgroup. Prep will returns an equal number of rows distributed across the selected column for grouping to ensure you get a representative sample.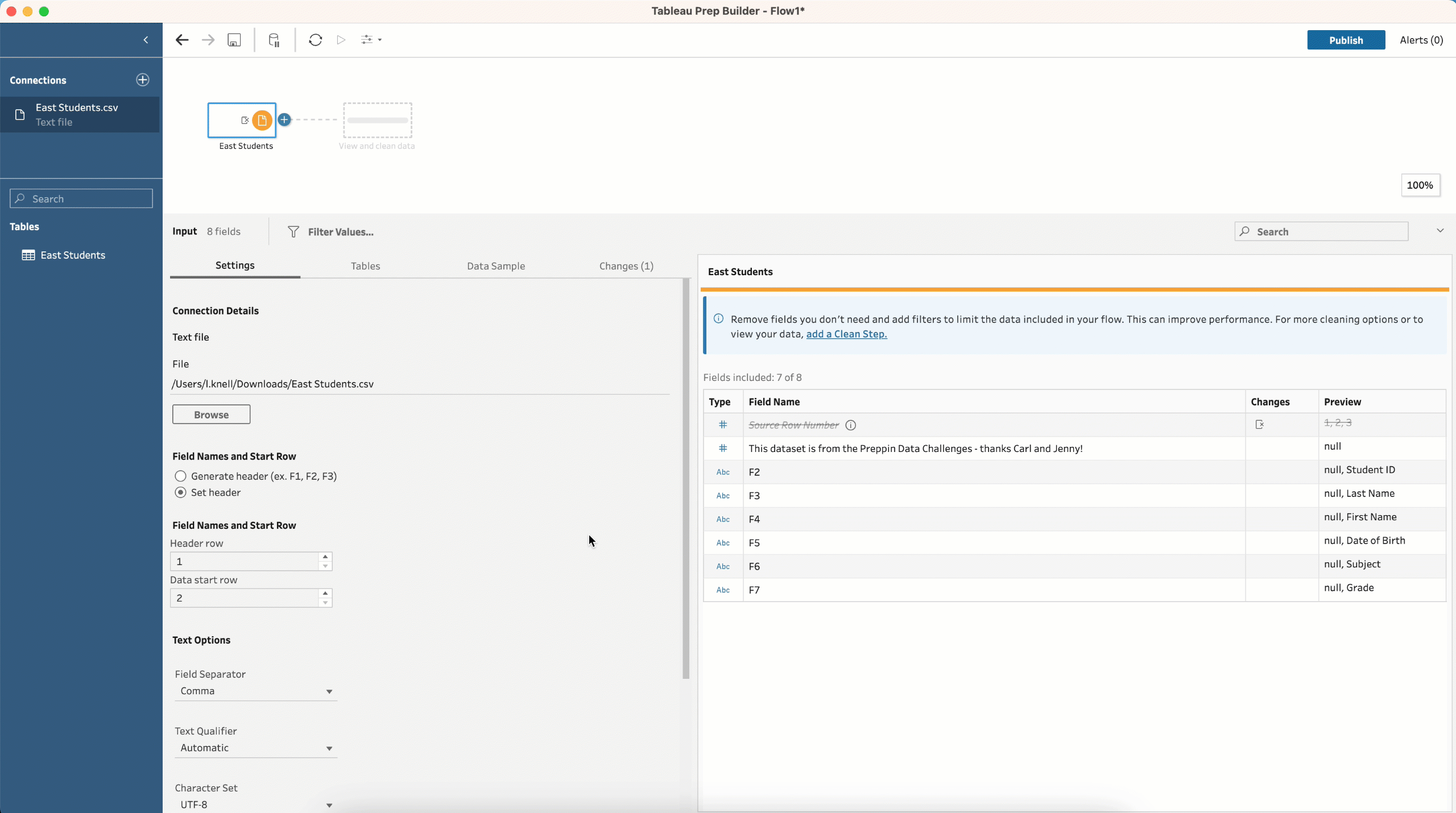 Set header and data start row for CSV/Text Files
Tableau Prep users can now easily specify the schema of CSV/text files structured when the header isn't on the first row. Instead, you can set the header and/or data start rows explicitly in the settings of the input step for CSV/text files then move on to subsequent cleaning and shaping!
Write datasets to Data Cloud from Prep
Write datasets from Tableau Prep into Data Cloud. Once you've set up an Ingestion API connector and deployed to a Data Stream, you can save your outputs to Data Cloud. With this feature and the previously released Data Cloud connector it's easier to connect Data Cloud and Tableau Prep.
Learn More About Tableau Releases