Whitepaper
TDWI Checklist Report: The Modern Data Warehouse and Analytics Stack
The Modern Data Warehouse and Analytics Stack
TDWI Checklist: Six Keys for Success
Organizations want flexibility and scalability for their analytics efforts.
TDWI research indicates that companies are typically capturing terabytes of data, from dozens of data sources, with the primary business goal to analyze the data— often in a self-service manner— to drive insight and action. While some organizations are satisfied with the traditional warehouse that deals primarily with structured data and reporting, a rapidly increasing number of organizations recognize the importance of modernizing their warehouse and analytics environment to scale to meet dynamic data and analytics needs. Read this TDWI Checklist Report to learn best practices for the modern data warehouse and modern analytics stack.
To accelerate your digital transformation, learn more about Modern Cloud Analytics with Tableau and AWS.
Learn more about Tableau & AWS Solutions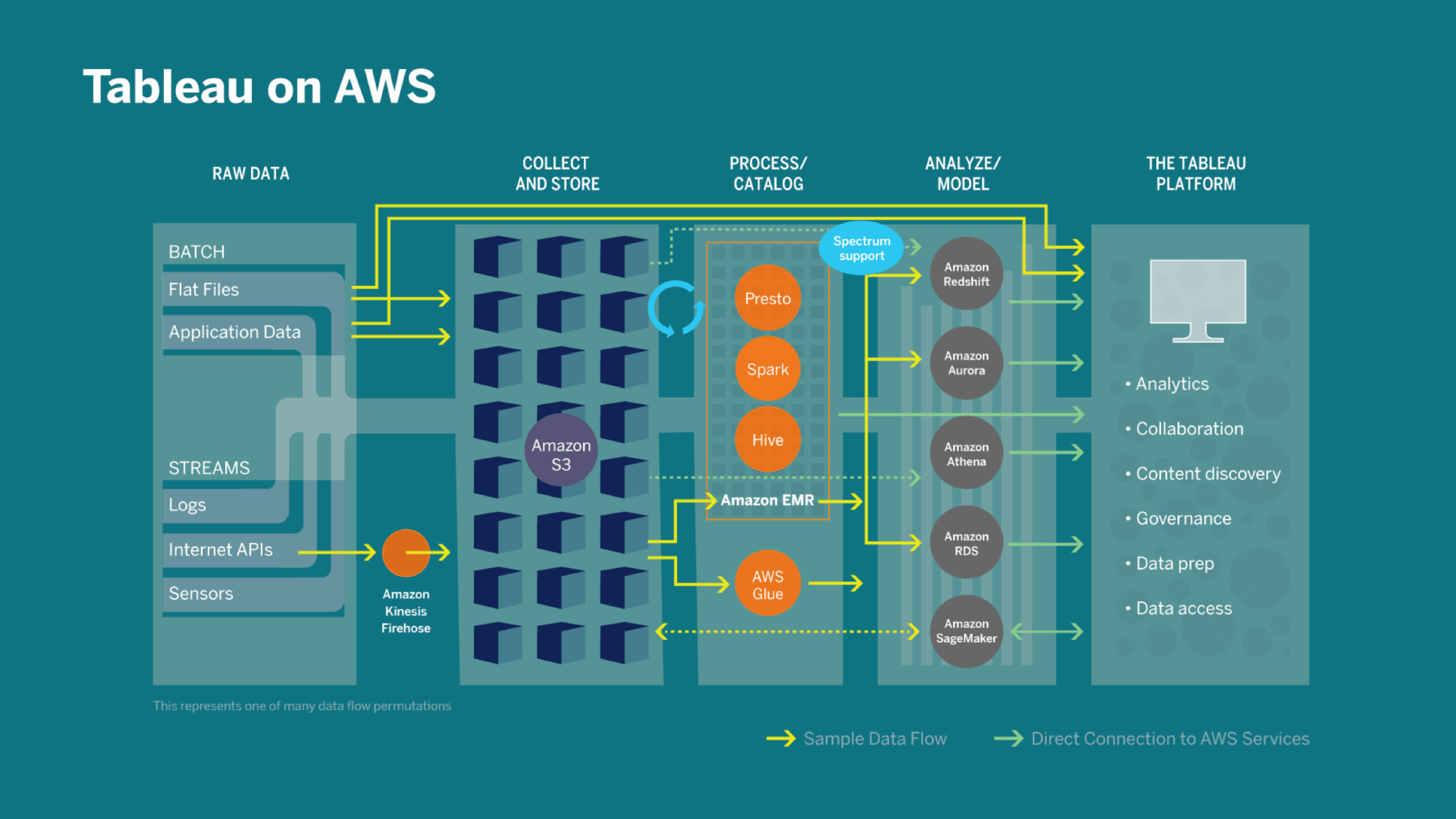 Analytics in the Cloud with Tableau & AWS
Together, AWS and Tableau create a powerful cloud analytics platform. You can perform every step of the analytics journey: data collection, transformation, storage and analysis, at enterprise scale with AWS and Tableau products. Get started today to see for yourself.
Explore Tableau + AWS customer stories and content