The Tableau Foundation was established in 2014 accelerate the use of data in solving the world's biggest problems. Since then, we have partnered with numerous organizations working to accelerate social change—from using data to track and combat infectious disease to visualizing the impact of climate change on communities. In 2018, Tableau Foundation announced a commitment to donate $100 million in software, training, and financial support by 2025.
Watch a Video on the announcement
Our commitment to the Sustainable Development Goals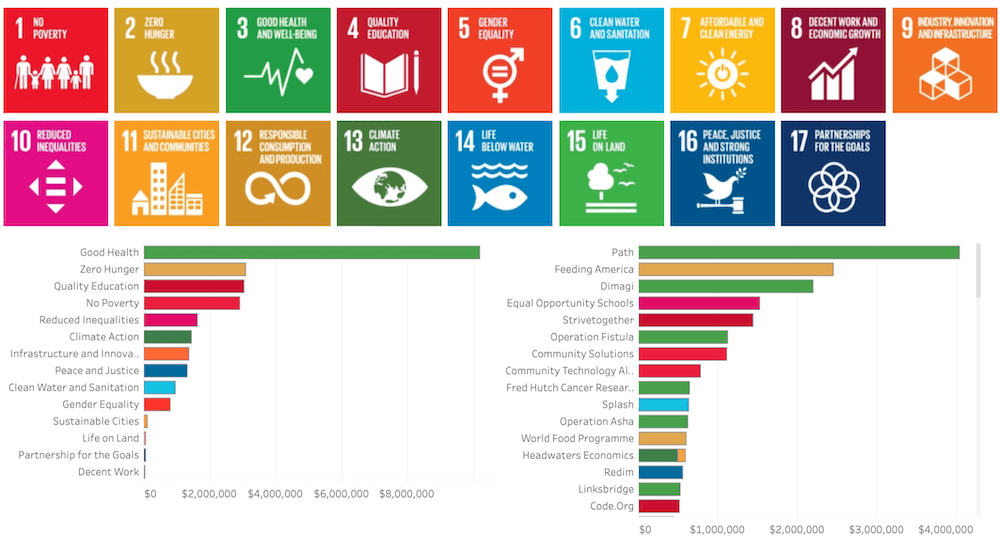 Tableau Foundation was a proud part of the 2015 launch of UN's Sustainable Development Goals and supports organizations that are creatively using data to reach those goals by 2030. We align our grantmaking priorities with the SDG framework.
We're also working with the data4sdgs.org community so that NGOs everywhere have the resources and support to do good great things with SDG data.
See how we're supporting the SDGs