Thank you for attending Tableau Experience Indonesia 2019, where we brought together over 600 Tableau experts and data rockstars for a day of fun learning with data! We hope you had lots of fun - do check out our resources catered just for you!
Continue your learning journey with us
Powerpoint Presentations
Welcome Address: Unleash Data Potential
Data insights are rapidly transforming business models in the digital economy. Learn how Tableau supports this evolution and the emergence of data-driven organizations, including Indonesia's Unicorn startups.
Download the presentation deck here.
Keynote: Demystifying Modern Analytics
Data is everywhere, and disruptive technologies are phasing out traditional BI approaches. Understand the beginnings of a modern analytics platform, whose building blocks are delivered collaboratively by IT (Reporting), Users (Analytics), and Experts (Data Science).
Download the presentation deck here.
GOJEK: Evangelizing Analytics to Drive Growth in Emerging Markets
Learn how GOJEK - a motorcycle ride-hailing mobile service, which has evolved into a multinational tech company providing on-demand transport, lifestyle services and payment solutions - banks on Tableau to make important decisions in their business, and rallies their entire workforce to skill up through their 'BI University'.
Download the presentation deck here.
Tokopedia: Shaping a Data Driven Culture with Self-service Analytics
Discover Tokopedia's journey with analytics - starting from supporting sporadic queries and ad-hoc analysis in the 'Early Age', enabling faster data discovery in the 'Analytics Age', feeding their data-hungry organization with more data in the 'Cloud Age', to arriving at democratization of data and knowledge today.
Download the presentation deck here.
Govern Modern Analytics Deployment with Business and IT in Partnership
The move from traditional BI approaches to modern analytics has started. The deployment of a successful enterprise analytics platform needs to be powered by IT, in collaboration with data users from the business.
Download the presentation deck here.
Event Photos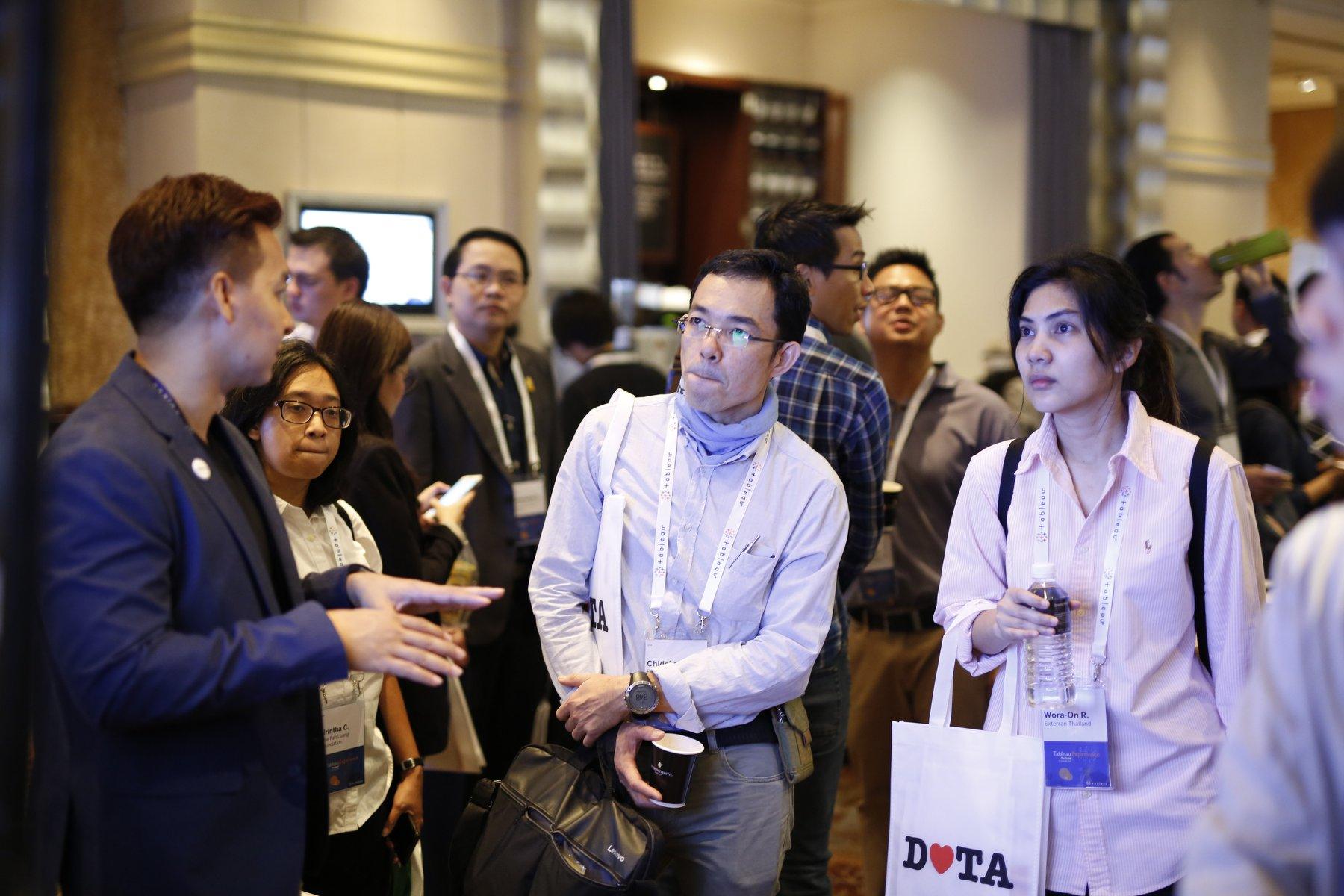 Our Products
1. Prepare your data for analysis with Prep.
2. Use powerful drag-and-drop analytics in Desktop.
3. Share data and insights with Server or Online.
4. Watch data-driven decisions spread.
---
---
Tableau empowers everyone
Our offerings match Tableau capabilities with the unique needs of different types of users to create, explore, and view trusted content with Tableau's governed self-service analytics platform.