Tableau for Departments
Audit, Risk, and Compliance Analytics
Perform faster audits, proactively expose risk, and ensure compliance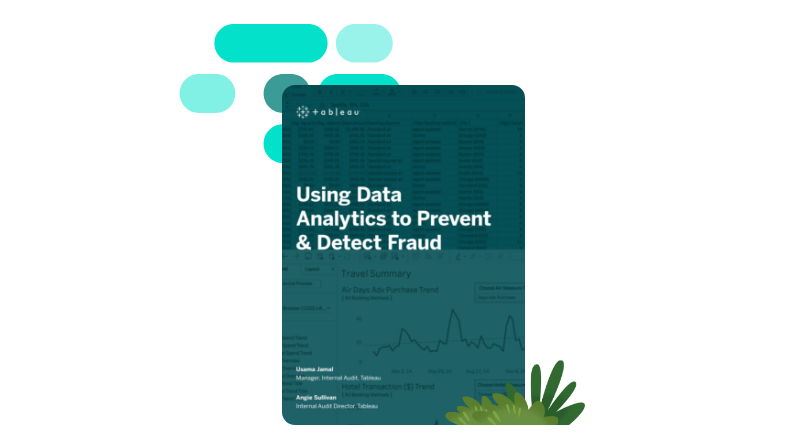 5 ways to conquer revenue models with modern pricing analytics
Find out how Tableau helps finance departments uncover fraud by exposing trends and spotting outliers.
Read the whitepaper
Boost efficiency using finance analytics
Combat the growing sophistication and complexity of fraud schemes using powerful, intuitive analytics that detect fraudulent activity 58% faster to limit your losses.
Customer success with Tableau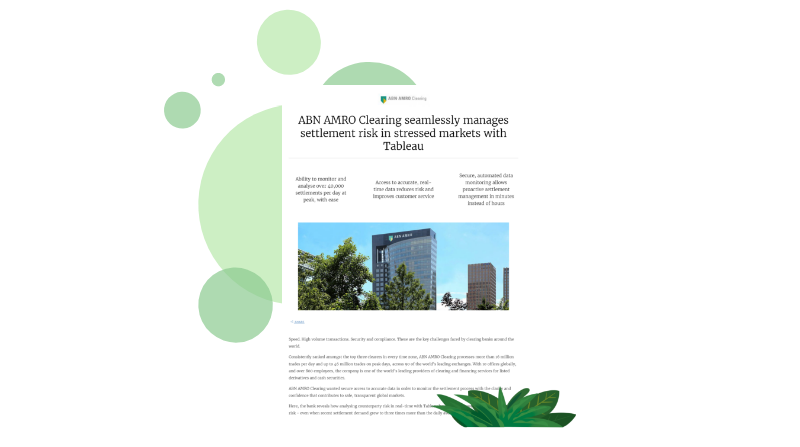 Customer story: ABN AMRO Clearing
ABN AMRO Clearing seamlessly manages settlement risk in stressed markets with Tableau.
Read the story
Using Tableau, real-time dashboards allow us to instantly identify unmatched and failed settlements. This pace plays a vital role in reducing counterparty risk and improving the client experience.
Plug-and-play analytics
Jumpstart your analysis and realize business value faster with Tableau Accelerators: free turnkey dashboards that work with your existing data.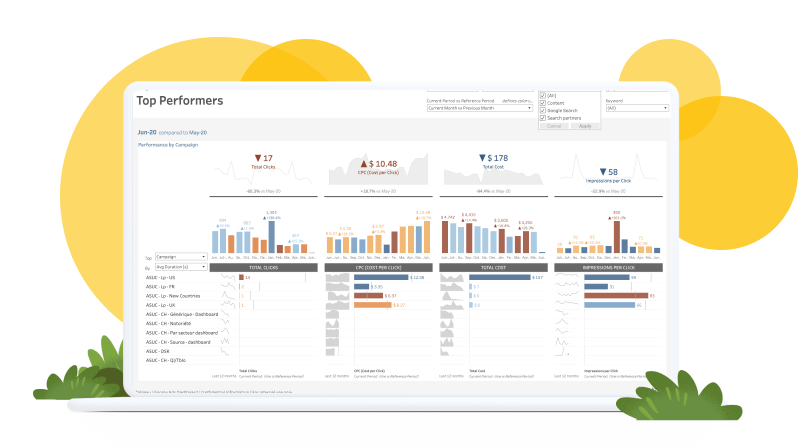 Seeing is believing
These ready-to-use dashboards boost your productivity by tapping into the deep, functional, and industry expertise of the entire Tableau ecosystem–letting you harness the full power of your data.
Watch demo
Join the Tableau Office of Finance Community
Access virtual user groups, find answers, and meet other finance professionals who use Tableau.