Lift12 makes data fashionable with Tableau
---
Lift12, a Singapore-based company, is a new player in the fashion industry. With eight employees in Singapore and China, Lift12 aspires to be the 21st century version of fashion labels such as Zara.
The company is run very much like an internet company, combining social media trends with data analytics to make most of their design decisions.
Lift12 is currently just over a year old and with the help of Tableau Software, it already has a foothold in China, Hong Kong, Malaysia, Singapore and Thailand, with plans to expand into the Australian market.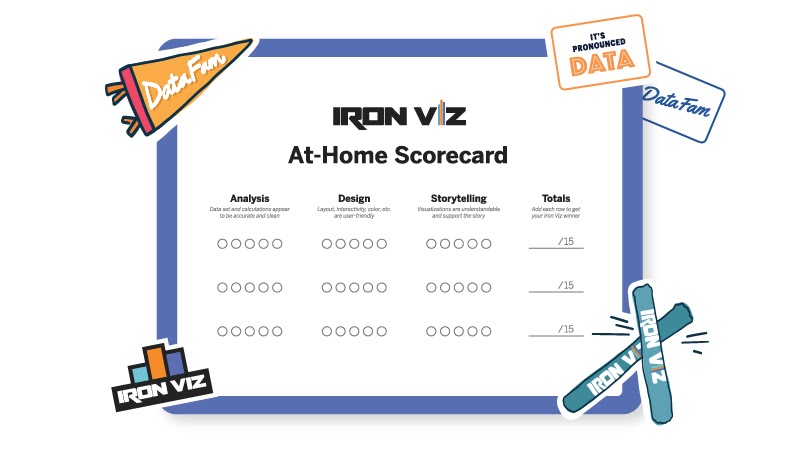 Singapore's passion for fashion
The fashion industry in Singapore is estimated to generate S$4.4 billion (US$3.5 billion) a year, making up about two percent of the global apparels market . Singapore's fashion industry has experienced rapid growth in the past few years and this trend is likely to continue.
The Singapore government also extensively supports the local fashion industry by offering funding initiatives and supporting the two largest fashion events in the country – The Singapore Fashion Week and Singapore Fashion Festival, which brings in over 20,000 visitors each year.
In general, data analytics is seldom associated with the fashion industry. The team at Lift12 is bucking the trend to find innovative ways to combine them into a unique and viable business model - utilizing data analytics to determine customer preferences and industry trends and drive towards customer satisfaction.
The need for speed
In the fast changing world of fashion, companies need to constantly keep up with fashion trends and customer preferences or risk losing out to competitors. To gain insights into customer preferences and accurately predict industry trends, Lift12 monitors customer comments and responses on social media. They then tap online voting tools to gain an understanding of customer likes and dislikes.
All this translates into over 17 gigabytes of data from various sources, including customer purchase history, social media and other information on the internet, like color preferences and trends, the latest fashion styles and most preferred methods of payment.
With the insights gained, Lift12 is able to combine the information with customer purchase history to refine and offer customers personalized fashion options. Lift12 also utilizes these tools to accurately keep track of inventory levels, ensuring that their products do not run out of stock.
This data offers Lift12 valuable insights into different areas of customer needs, and when pieced together, help the Company form a broad picture of the direction the industry is heading towards. The team also expects the amount of data that they collect and analyze to grow as more avenues of data sources are added.
"By combining the information that we have with other data that is readily available on the internet, such as color preferences and prices, we can react quickly to new trends in order to meet the ever-changing needs of our customers," Andrew Wolf, Co-founder and Creative Director at Lift12 explained.
Lift12 used to take two weeks to analyze the data that's been collected. This was due to the multiple formats that the data came in, which required different programs to run and interpret before being fed into the system. Lift12 needed a way to analyze data faster and more efficiently due to the fast paced nature of the industry.
"Time is money in the vibrant and changing landscape of the fashion industry. The ability to predict trends and make informed decisions, such as when to discontinue a product line and how much to stock in our various channels, could mean huge savings and profits," Andrew added.
Feeding the need
Lift12 first heard about Tableau Software through articles published in news and technology media outlets and decided to arrange a meeting in the Singapore headquarters for a demonstration of Tableau Desktop. The demonstration highlighted significant reductions in time taken for data analysis and Lift12 came out of the meeting impressed with the user friendliness of the software.
Lift12 currently utilizes Tableau Desktop – an intuitive data analytical tool that allows drag-and-drop analysis of data. The Company is encouraging more of its employees to make use of the tool to gain diverse insights, including tracking seasonal demands.
The fact that we have been able to expand our business into five different countries in Southeast Asia after only six months, with the help of Tableau, is a testament to the effectiveness of the software and the efficiency it brings to Lift12.
Gains without the pain
Although Lift12 has only been utilizing Tableau for about six months (to-date), there has already been a significant positive impact on its business. "The fact that we have been able to expand our business into five different countries in Southeast Asia after only six months, with the help of Tableau, is a testament to the effectiveness of the software and the efficiency it brings to Lift12," Andrew said.
The time taken to analyze data changed significantly after Lift12 started to use Tableau Software. Tableau's capability to accept multiple data formats allows for information, such as customer purchase history, apparel trends and sales reports, to be fed directly into the system, enabling the rapid production of visualizations that are up to date and easy to comprehend.
"Equipped with this information, we are now able to reduce excess stock, deliver products quicker and increase our sales. With Tableau Software, analysis that used to take us two weeks is now cut down to just 30 minutes," he added.