Two people or two thousand people—if you're coming together to learn and grow your analytics skills, you're part of a data community. At Tableau, we know vibrant data communities. We're talking about you, DataFam. We love it when our customers share across industries, geographies, and roles.
If you find a part of the Tableau Community that resonates with you, take it back to your organization's internal data teams. We have guides and best practices that adapt our most popular Community programs for your own use.
Build your data community today.
How do we begin?
Gauge your internal readiness. You can start small like creating a direct message channel for analytics questions or hosting informal workshops like "lunch and learns". Then when you're ready, we've packaged some of our most popular Community programs. Use these resources as a framework and customize them for your organization's needs.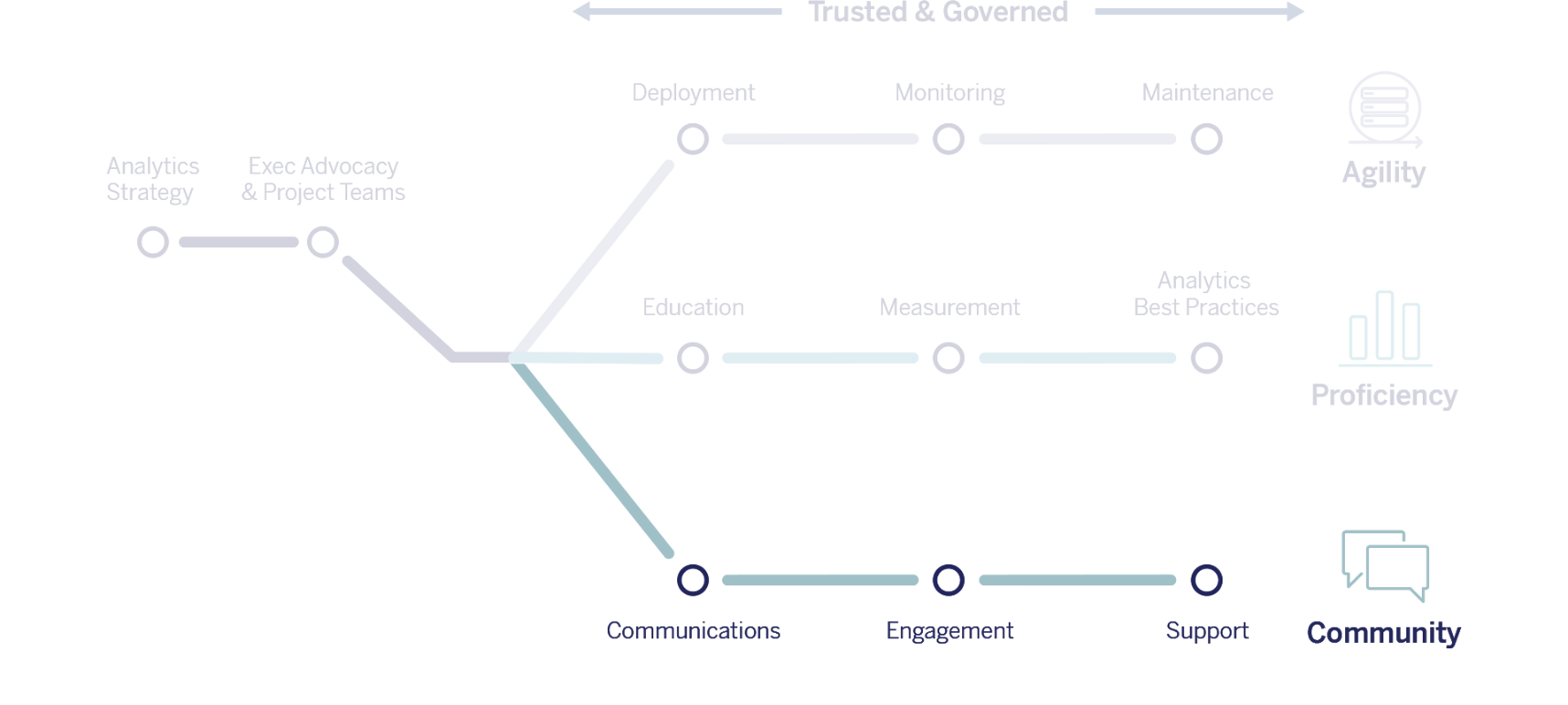 We're ready for the next level
All in to put data at the center of every conversation? Building an enterprise-wide data community comes down to success in three key pillars: communication, engagement, and support. Learn more about developing these areas with the Community workstream in Tableau Blueprint, our methodology for creating a successful, data-driven organization.
Take the Blueprint assessment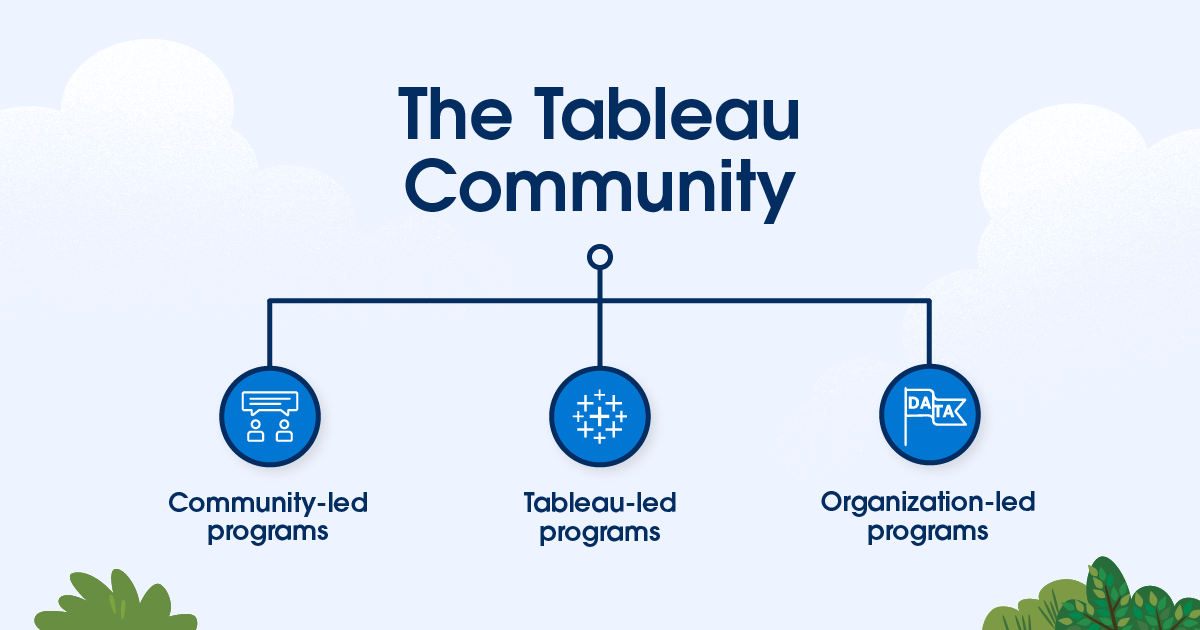 Are we still part of the Tableau Community?
Absolutely. Just because you're building a data community doesn't mean you're not part of ours. We've got the programs set up, just bring your perspective. Sign up for community updates or hop back to the hub for the latest Community news, events, blogs and more.
Check out more Community programs