Coming Soon
Explore upcoming features coming soon to Tableau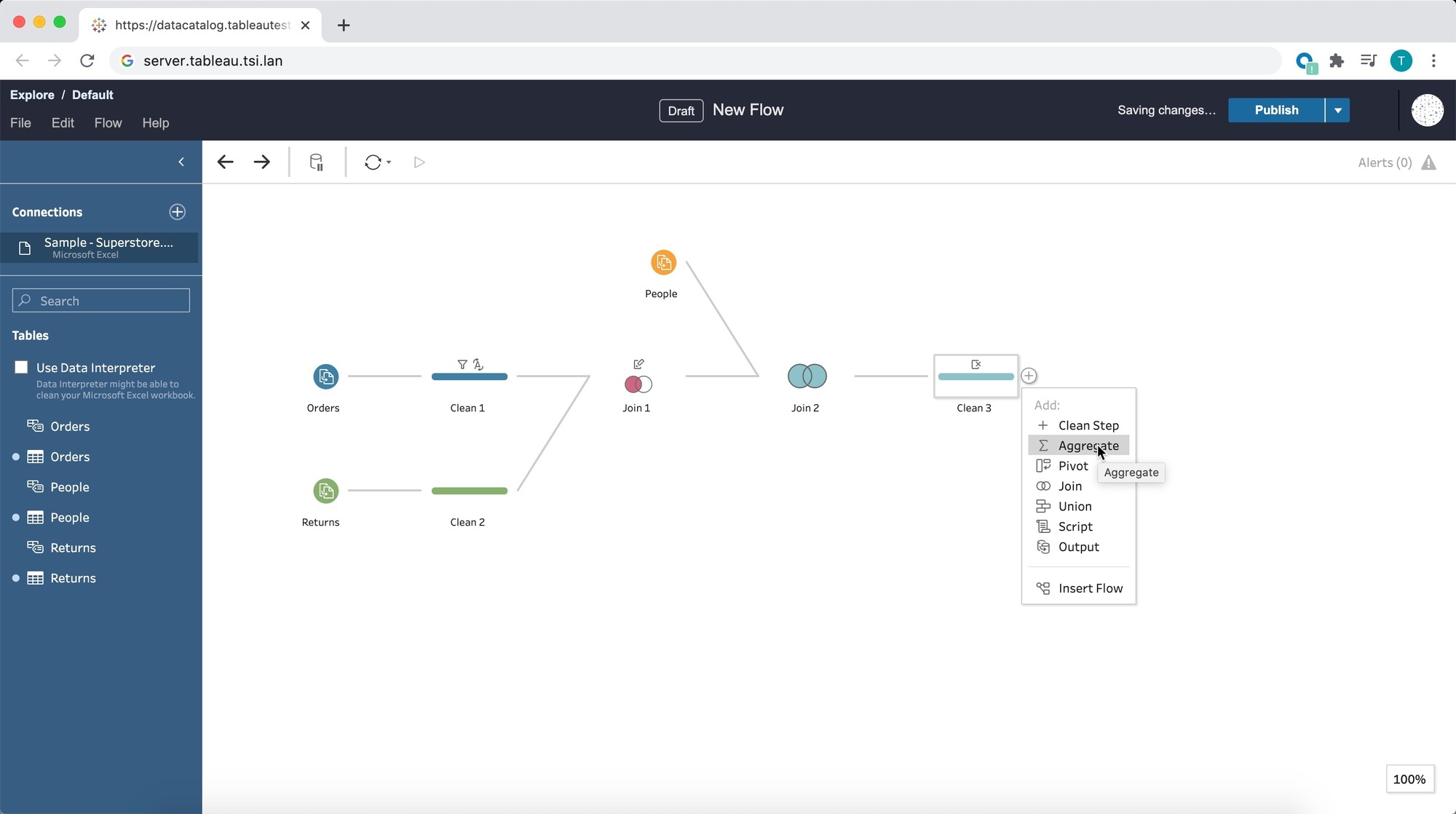 Tableau Prep Builder in the browser
Tableau Prep Builder in the browser allows you to prep your data from wherever you have access to a browser, bringing the data prep process into one integrated platform on the web. No need to manage individual desktops, IT admins can now upgrade the server to get everyone in the organization on the latest version.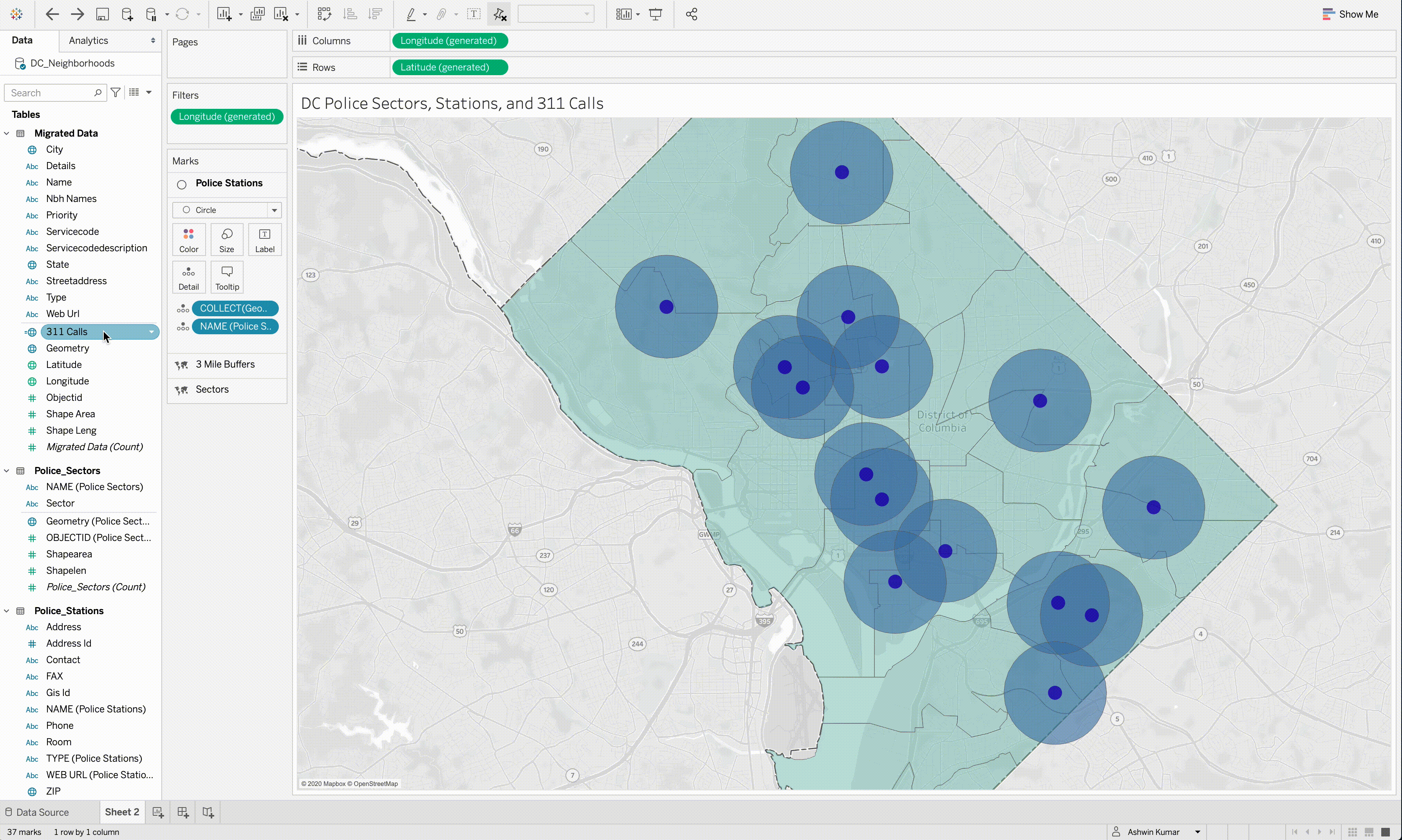 Multiple marks layer support for maps
Enhance your geospatial analysis with multiple marks layer support for maps. You can now add unlimited marks layers from a single data source to your map visualizations, bringing multiple spatial layers and context together for better understanding and analysis.
Redshift spatial support
We're expanding Tableau's spatial database connections to make solving location-based questions easier than ever. You can now connect directly to tables in Redshift that contain spatial data, and instantly visualize that data in Tableau.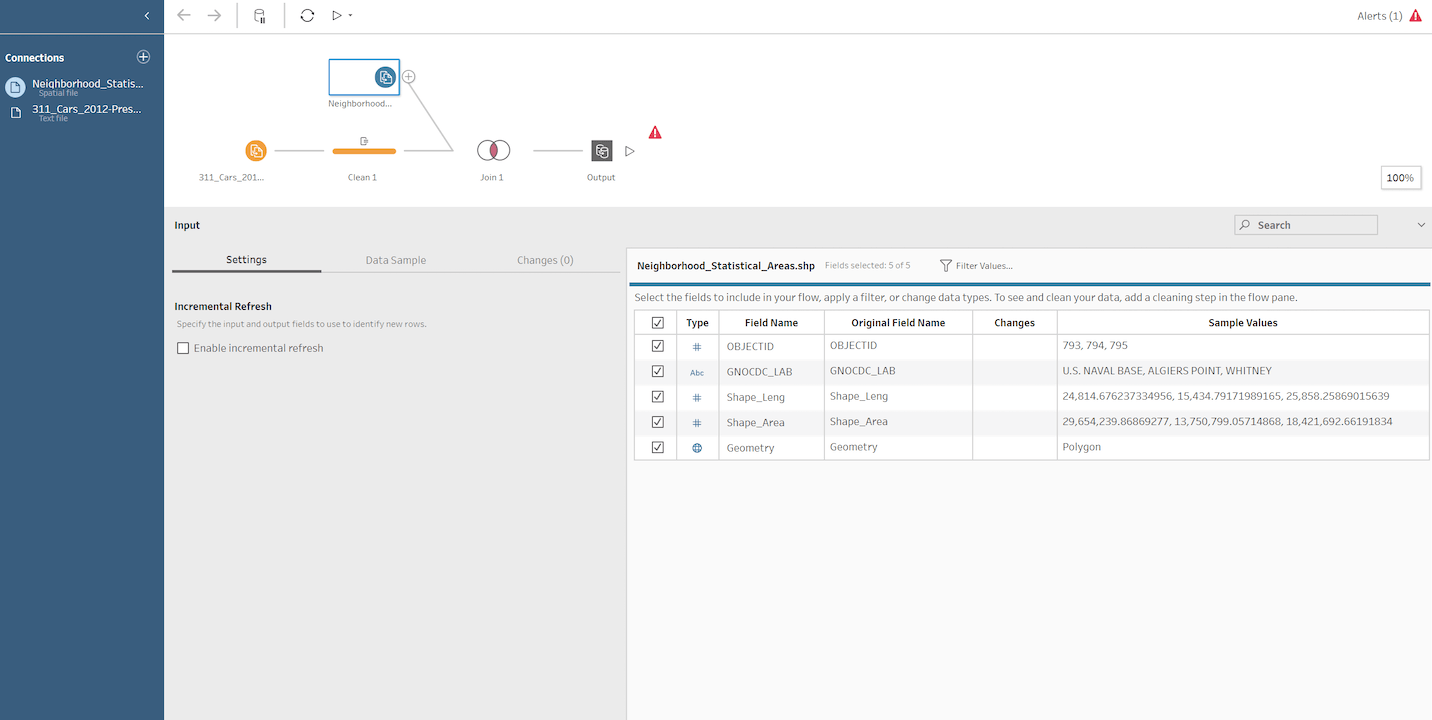 Spatial support in Tableau Prep
Tableau Prep Builder can now import, recognize, and export spatial data to extracts and published data sources, bringing spatial context into the data preparation flow for better analysis.
Offline map support for Tableau Server
We're making it easier to access and analyze spatial data on Tableau Server with offline map support. You can now create maps using the offline map style in web authoring, ensuring that maps remain accessible to all users—especially in organizations with strict internet access requirements.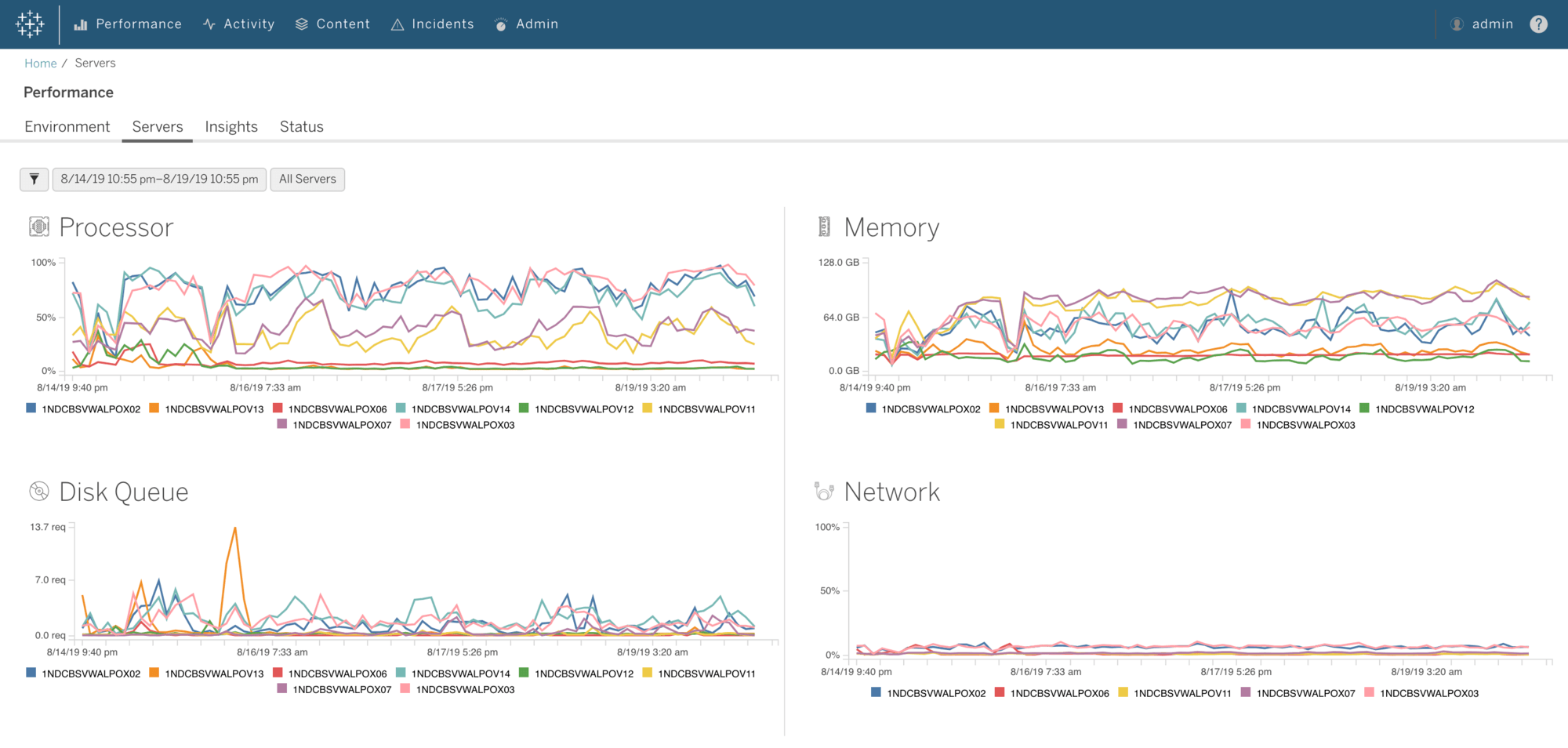 Resource Monitoring Tool for Tableau Server on Linux
Previously available for Windows only, Resource Monitoring Tool now provides agent-based monitoring of your Tableau Server on Linux deployment as part of the Server Management Add-on. Proactively monitor and troubleshoot server health with improved visibility into hardware and software performance.
Web authoring enhancements
Highlight actions
Call attention to marks of interest and identify important relationships in the data with highlight actions, now available in web authoring.
Mark labels
Quickly make adjustments to your mark labels in web authoring to stay in your workflow. Customize and choose which marks to label in a visualization, just like in Tableau Desktop.
Apply filter to worksheets
You can now use the apply filters to worksheets dialog on the web, unlocking the ability to choose specific sheets a filter should be applied, fine-tune your dashboards, and achieve more complex and connected dashboard designs—all in the browser.
Create fixed sets
Creators and Explorers now have an easy way to create a set either from the data pane, or visually via the tooltip command menu for quick analysis.
Create extracts
Create extracts without leaving the browser. In the web authoring flow, you can now choose to extract your data sources to improve performance.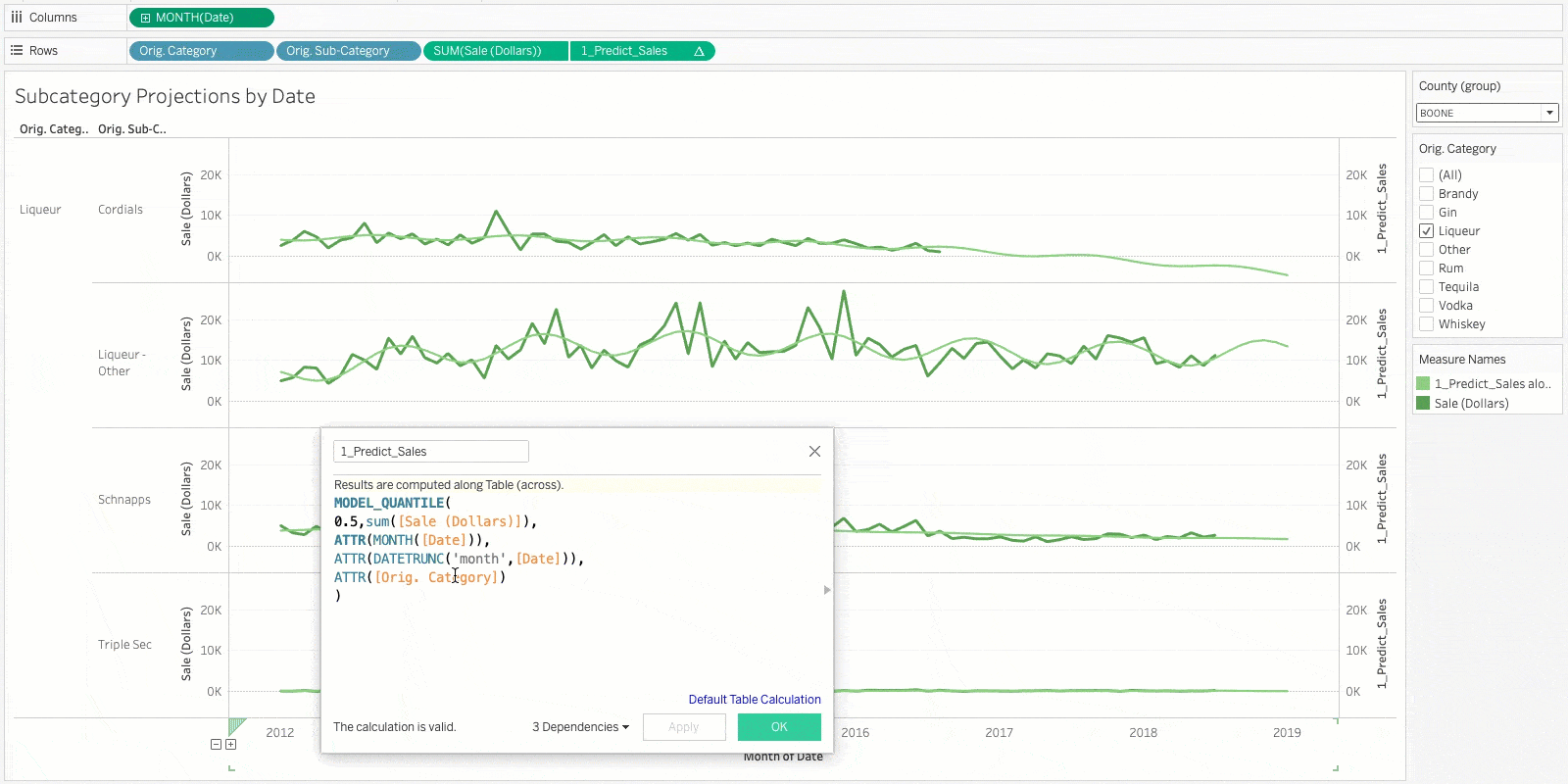 Predictive modeling functions improvements
Select from two additional models in predictive modeling functions, regularized linear regression and Gaussian process regression, in addition to the default model of linear regression. Change the model from the calculation itself and get immediate visual feedback on how that change impacts the predictions when compared to historical data.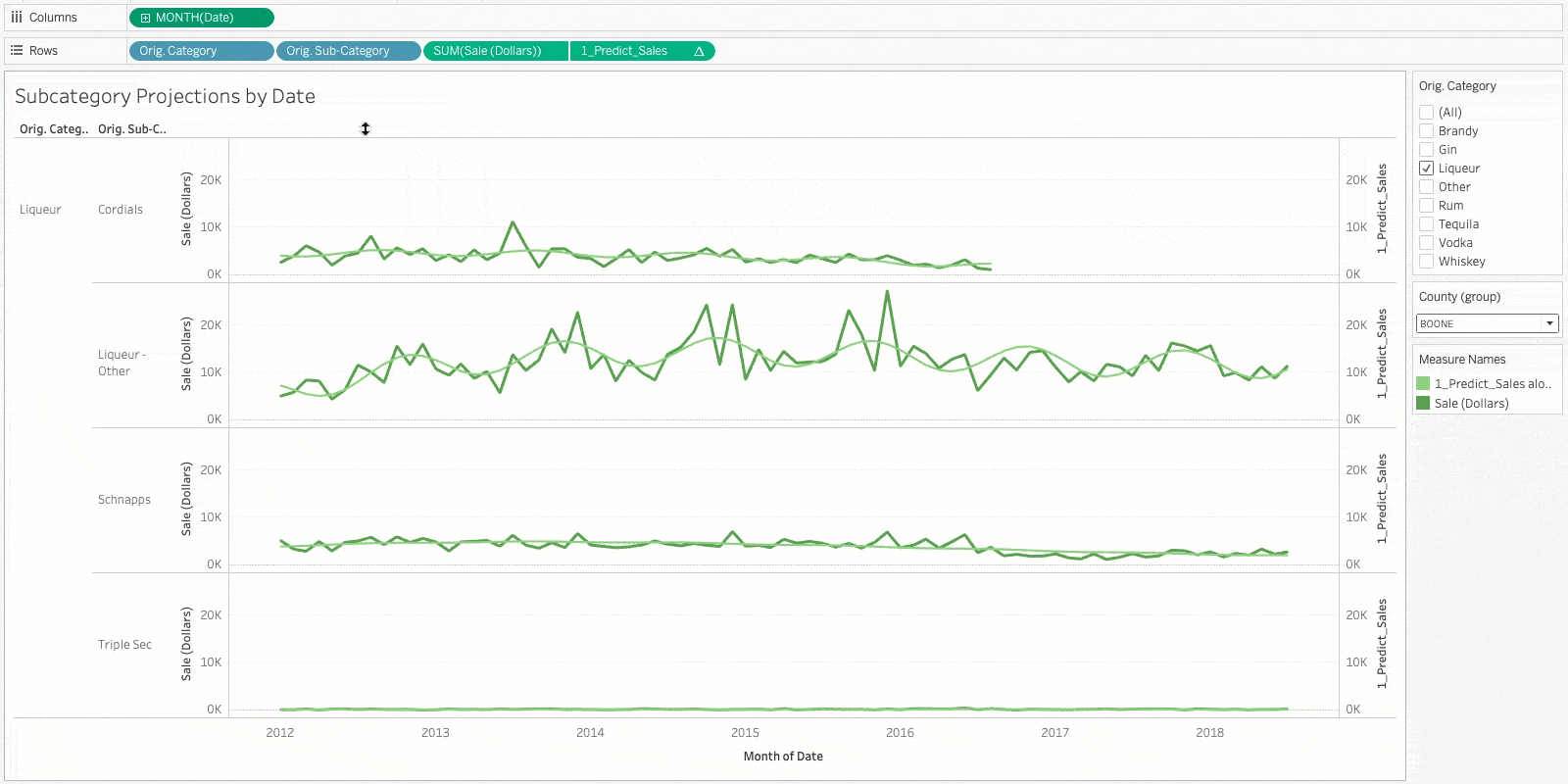 Date Axis Extension
Date axis extension allows you to do customized time-based predictions in Tableau. Select from a pre-populated set of extension options or use a custom menu to select your own range. Date extension works with predictive modeling functions, table calculations like Running Average, and external services like R or Python.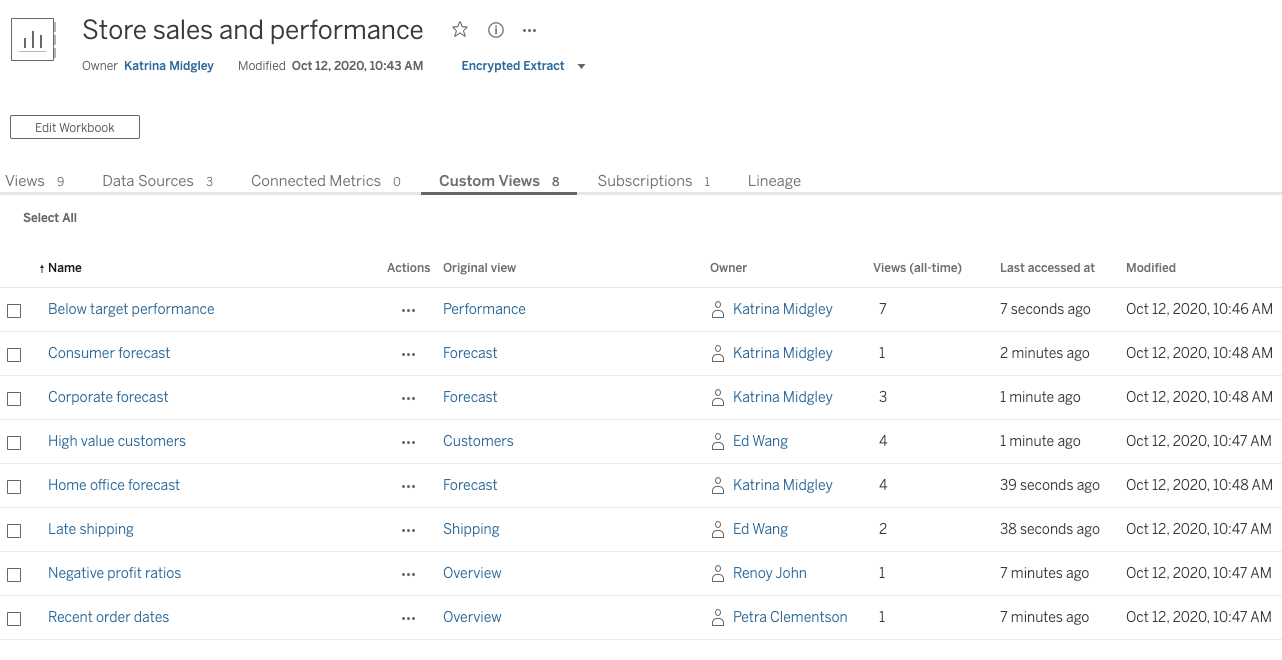 Custom views tab
We're making it easier to see and manage custom views on Tableau Server and Tableau Online. Navigate to a new custom views tab to understand how custom views are being used on a workbook. Admins can now easily manage both private and public custom views in one place, deleting unused views or alerting users if their views will be impacted by changes.
Block comments in calculations
Quickly add comments of any length to your calculation windows with block comments. Simply start your comment with /* and end with */ to enable your comment to span multiple lines.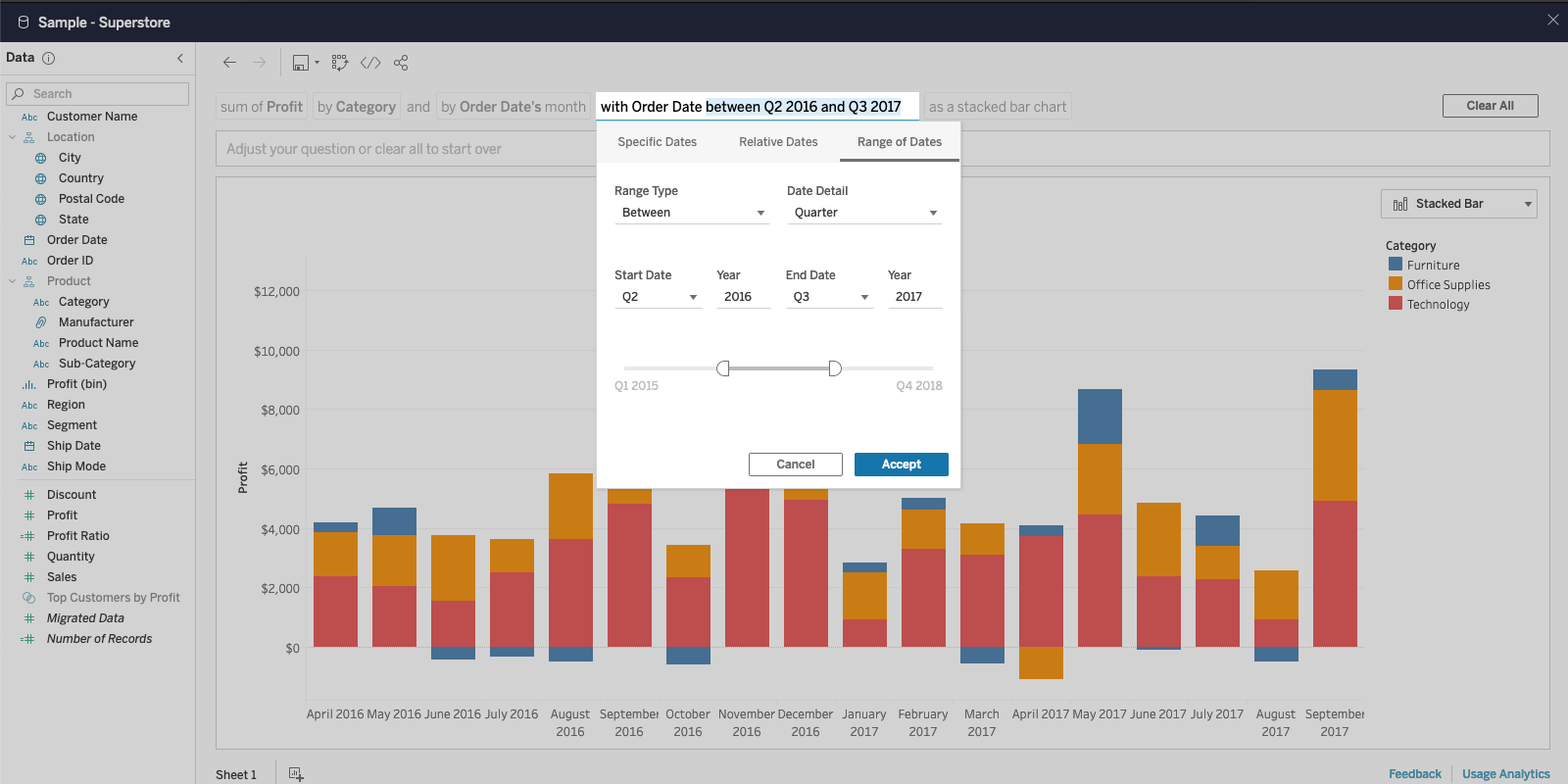 Ask Data improvements
Ask Data has a new date range refinement widget that makes it quick and intuitive to change the bounds of any time series viz. Additionally, users can now specify that they want Ask Data to deliver results as a stacked bar chart. Other improvements include the ability to edit data role synonyms directly on the definition page and admin views of Ask Data's usage at the site level - both enabling more centralized governance.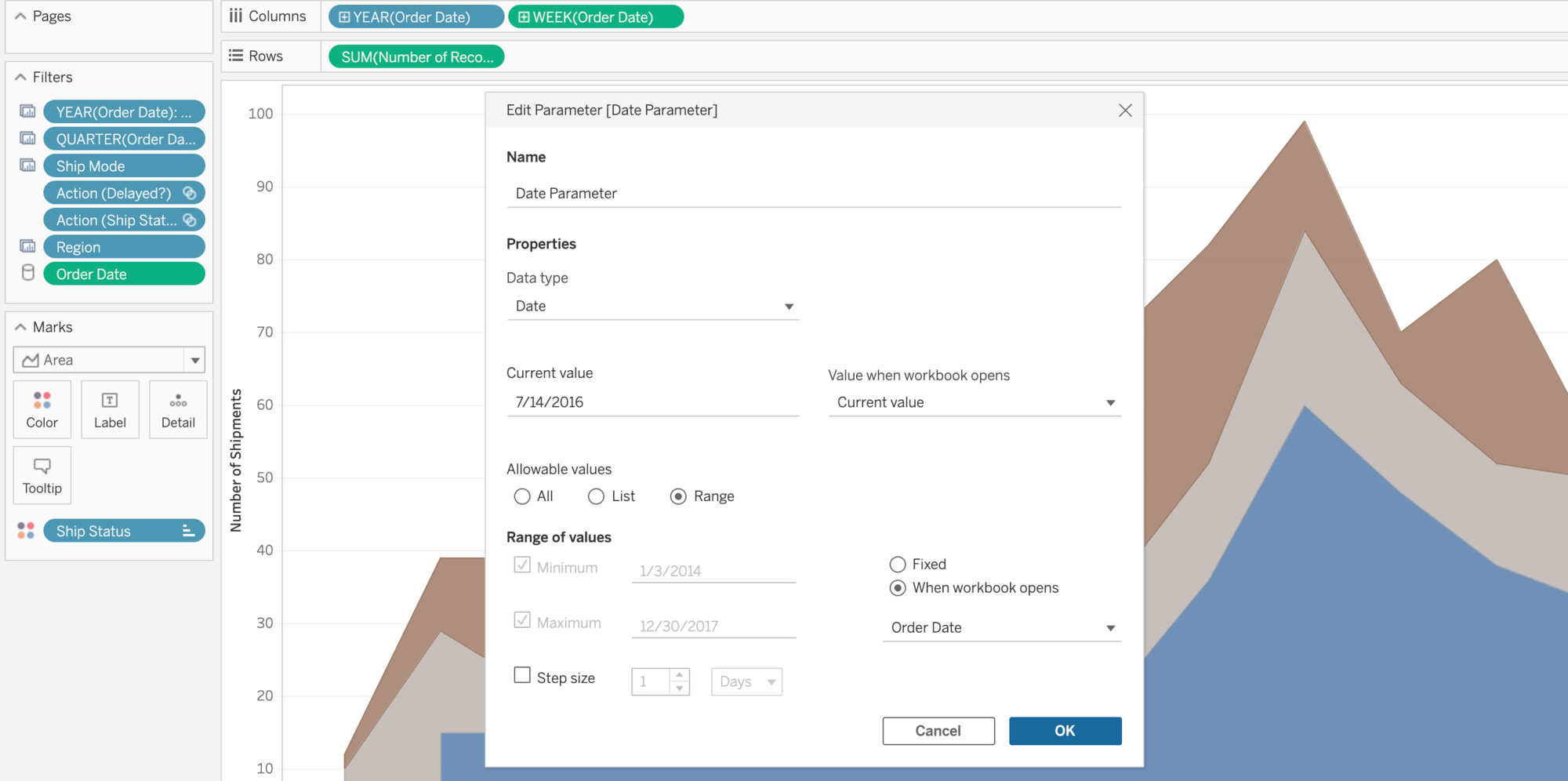 Dynamic parameter improvements
Enjoy greater customization for dynamic parameters. You can now set a parameter's range to a field's min and max value upon opening the workbook, or when the field's data source is refreshed.
Salesforce Connector API Update
Connect to the latest Salesforce objects, including Work.com objects, with the Salesforce connector API update. Work.com is Salesforce's offering of advisory services and technology solutions to help companies and communities safely reopen in the COVID-19 environment. The Salesforce connector API update lets you connect to objects like Crisis, Employee, and InternalOrganizationUnit from Work.com data in order to visualize it in Tableau. This update brings the connector up to API version 49.0.
Datorama Connector
Salesforce Datorama unifies marketing spend and performance data across channels into one system of record, empowering marketers to measure impact to increase customer engagement, eliminate waste, test and learn, and align all stakeholders. The Datorama Integration connects Tableau to Datorama, creating an easy way for customers to consume harmonized Datorama reports in Tableau.
Analytics Extensions for Tableau Online
Using Analytics Extensions, customers can dynamically perform advanced analysis with models and functions in R, Python, and other platforms in Tableau Online visualizations.
Create Tableau Server backups faster
Enjoy improved data compression performance that creates Tableau Server backups up to twice as fast. A new progress bar gives visibility into what step the backup is on and how much time is remaining.
Retry from last checkpoint during install or upgrade
In the case of an unexpected issue or error, easily resume the Tableau Server install or upgrade from the step before the point of failure after addressing the issue.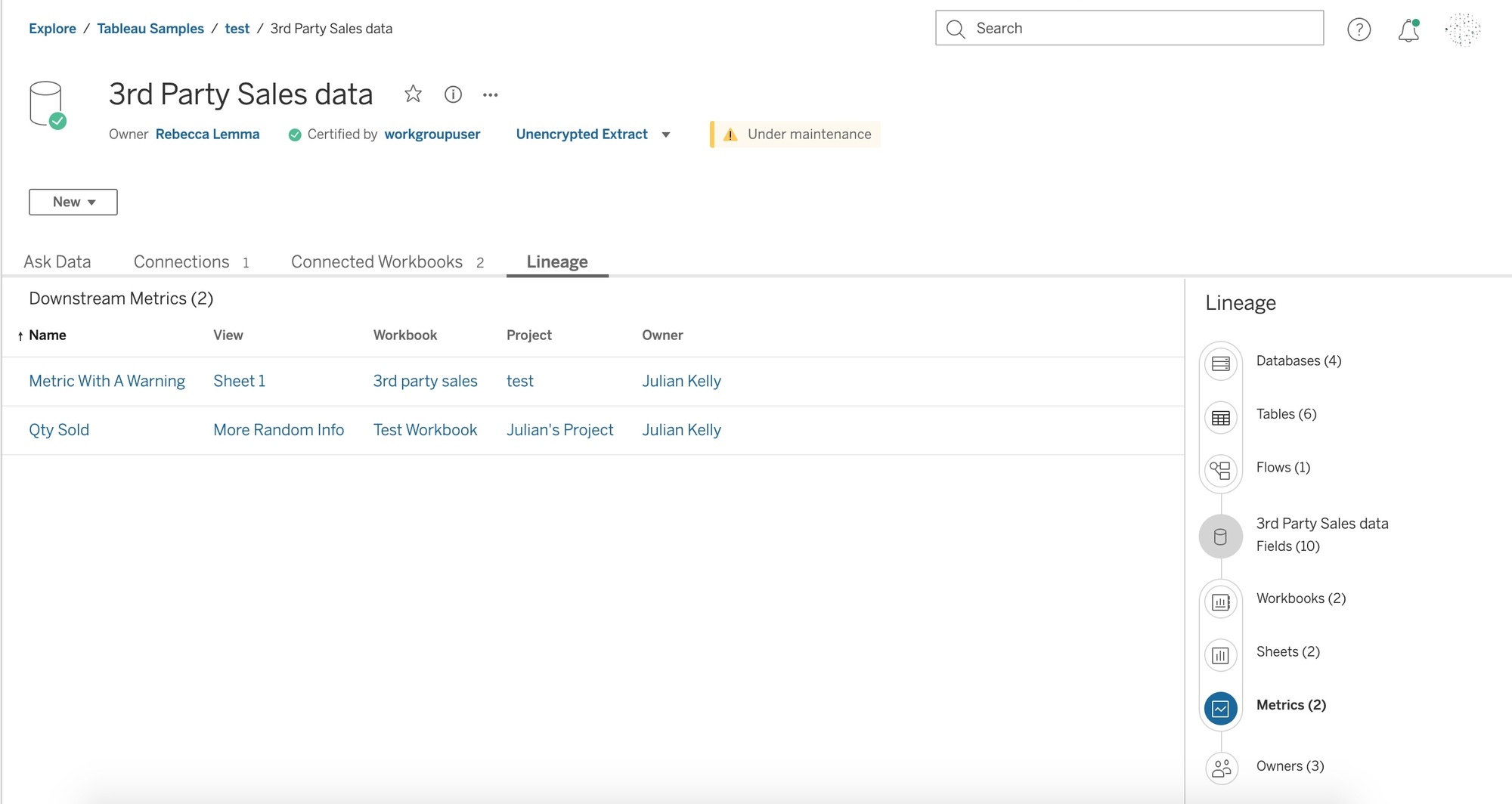 Tableau Catalog & Metrics integration
Tableau Catalog allows you to see all up and downstream data assets and their relationships, and knowing which Metrics use a particular data asset is just as important. See which Metrics are created off a data asset and take advantage of understanding the impacts any changes might have.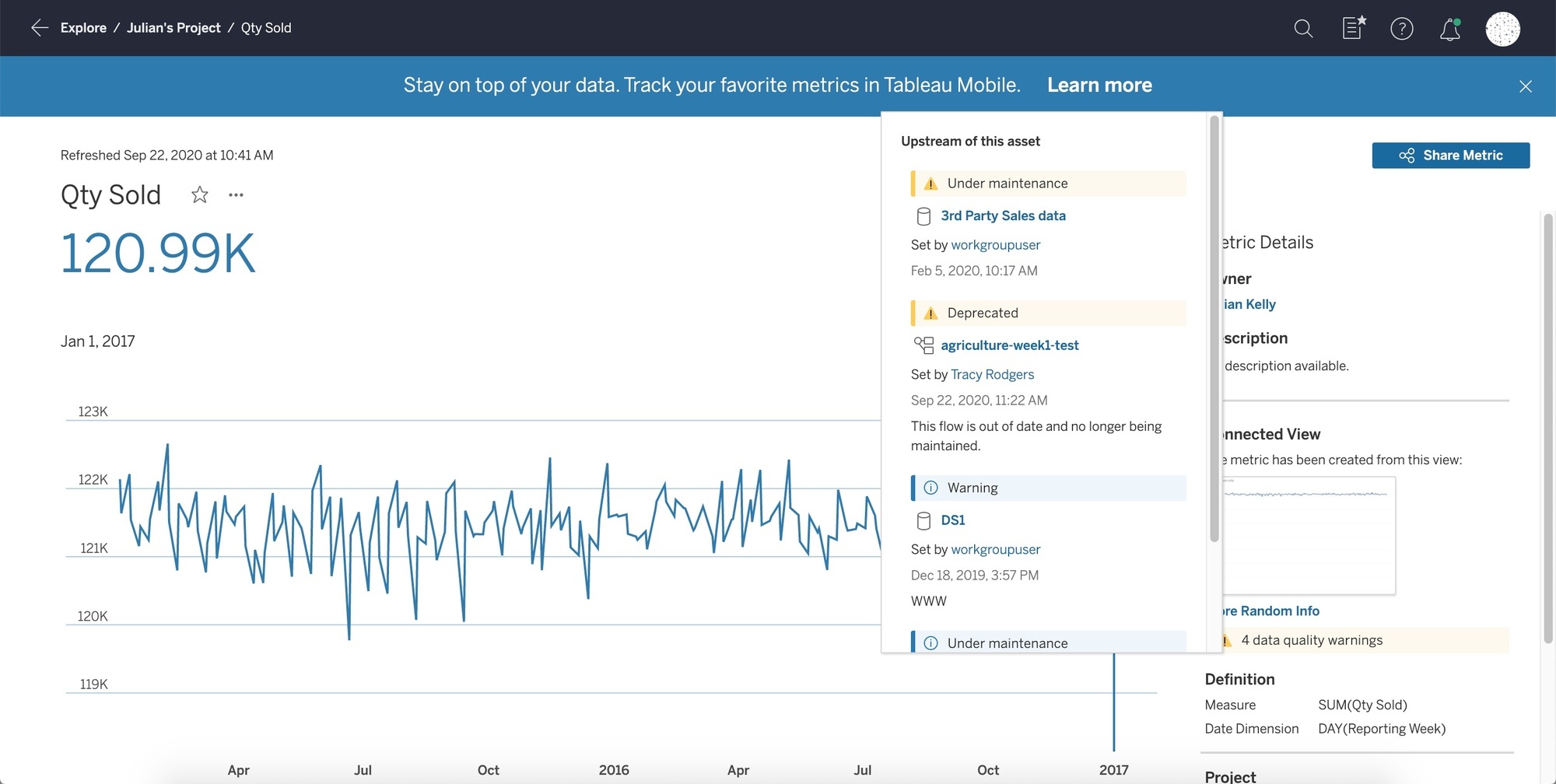 Data quality warning on Metrics
Feel confident in the Metrics you are viewing by knowing if there are any data quality warnings on the upstream data assets.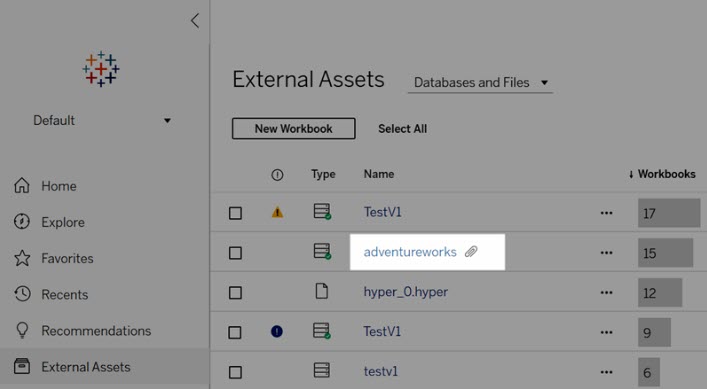 Merge duplicate external assets
Sometimes a database or table may have a slightly different name or hostname and will appear as multiple assets within Tableau Catalog. Keep an organized and cohesive view of your External Assets by merging those that belong together.
Tableau Mobile for the BlackBerry Dynamics (Android)
Tableau Mobile for BlackBerry is a new app that provides a quick and secure way to view, analyze and leverage the data in your organization. The new app includes a fast and intuitive design, an improved search and browsing experience consistent with Tableau Server and Tableau Online, as well as enhanced offline capabilities that are quick to load and offer richness and interactivity for visualizations.
Tableau Mobile for Intune (Android)
Tableau Mobile for Intune is a new app that provides a quick and secure way to view, analyze and leverage the data in your organization. The new app includes a newer design that is faster and more intuitive, an improved search and browsing experience consistent with Tableau Server and Tableau Online, as well as enhanced offline capabilities that are quick to load and offer richness and interactivity for visualizations.
Azure external repository for Tableau Server
As part of the Server Management Add-on, configure an external Tableau Server repository on Azure database for PostgreSQL, which increases availability and scalability of repository metadata.
Azure Key Vault for Tableau Server
As part of the Server Management Add-on, integrate Azure Key Vault and Tableau Server to manage keys for extract encryption at rest.
Multiple key activation on Tableau Server
You can now activate and register multiple keys on Tableau Server at install time prior to TSM initialization, allowing for a smoother installation and licensing experience.
Snowflake OAuth Improvements
We are expanding OAuth support for the enterprise to enable easier connection between Tableau and Snowflake. You can now authenticate via OAuth over AWS Private Link and Azure Private Link.
Learn More About Tableau Releases