Tableau Server Management
Manage Tableau Server at Scale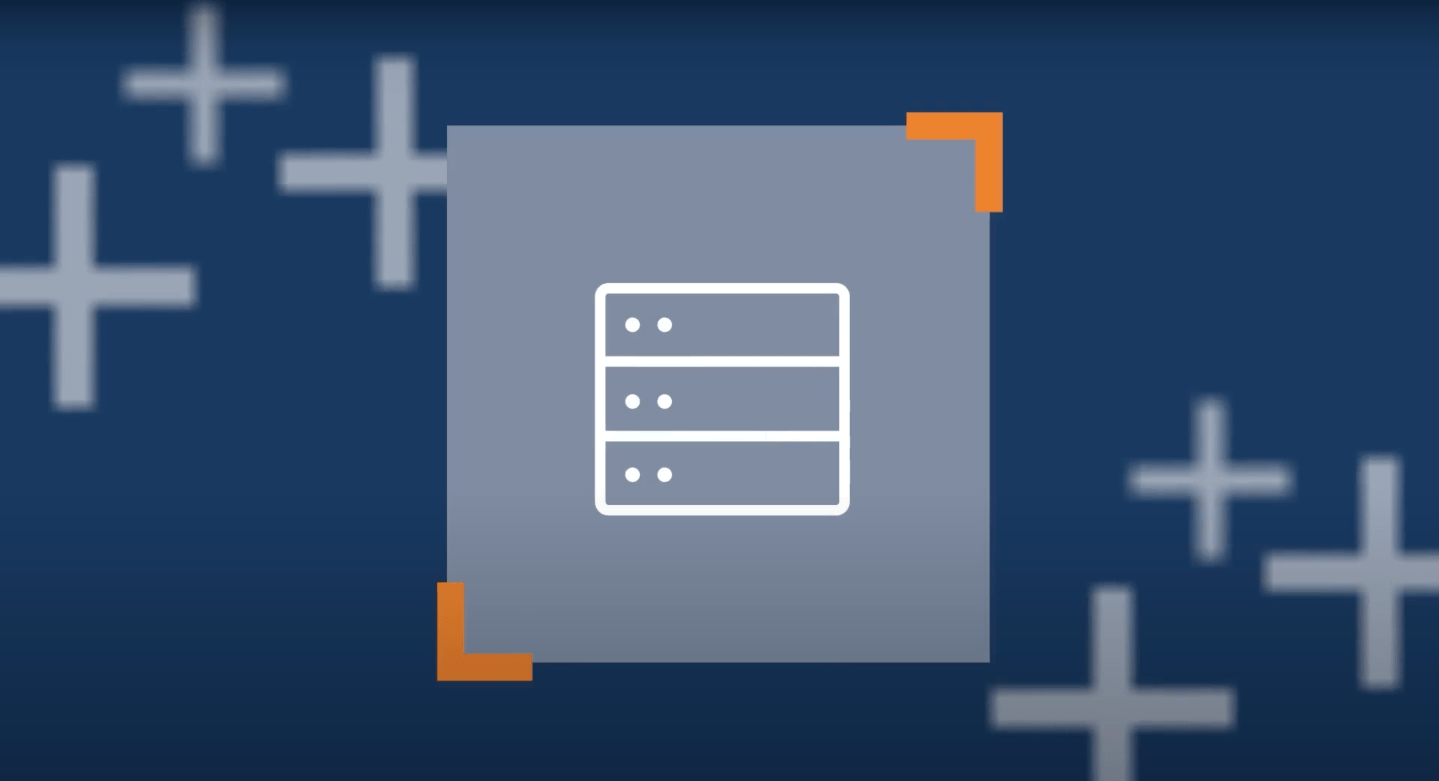 Tableau Server Management brings together scalability, availability, manageability, and security capabilities to streamline management processes. Meet your specific deployment and configuration requirements, leverage existing technology investments and expertise, and optimize your environment to enable true self-service analytics at scale.
Watch Now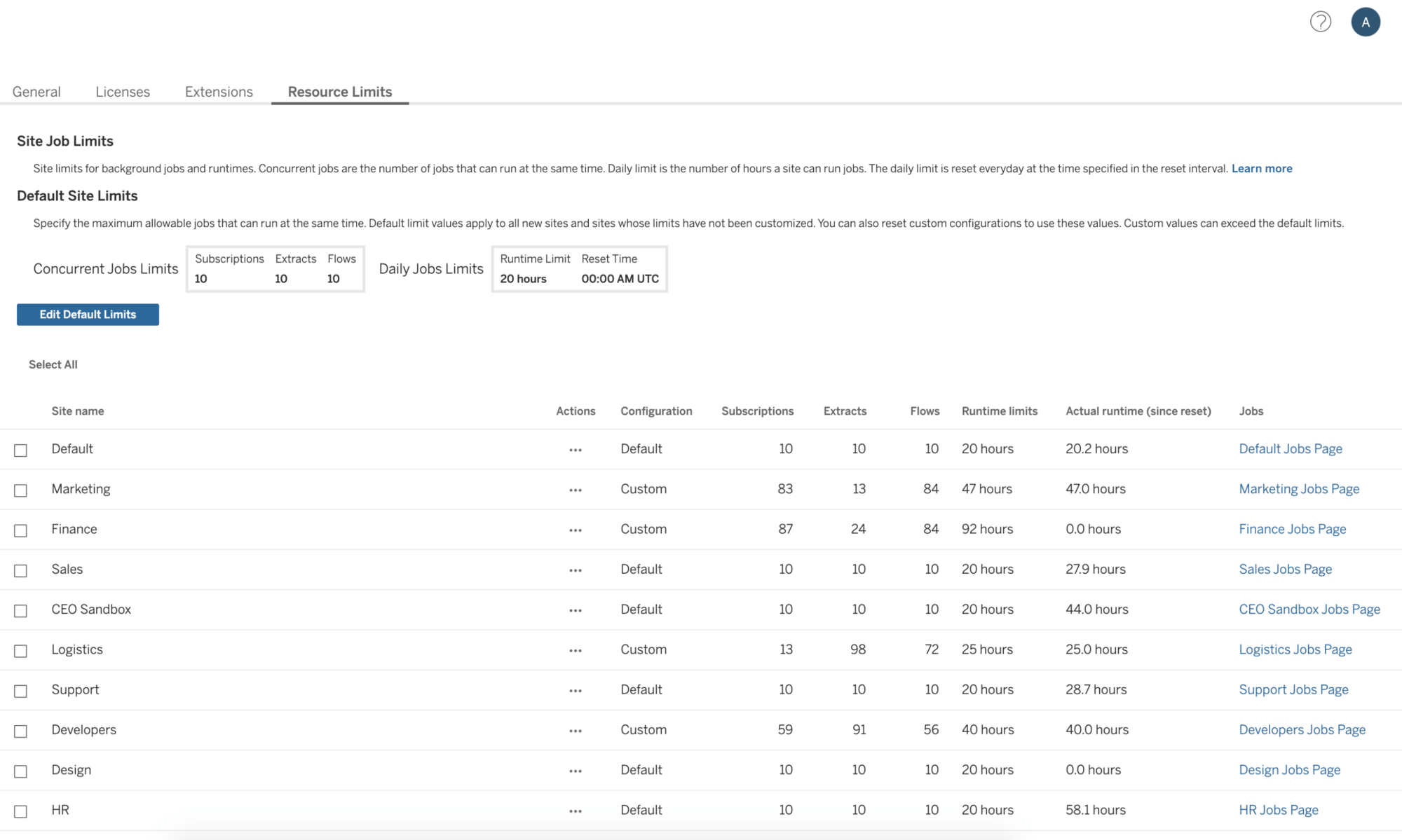 Increase availability and scalability
Using external processes, integrate more deeply with your enterprise architecture and cloud services to deploy and configure to your specifications. 
To meet disaster recovery requirements, reduce your RTO and achieve faster upgrades with faster backup and restore times to get current and stay current. 
Optimize Backgrounder extract refresh and subscription jobs and set Backgrounder resource limits for better workload management.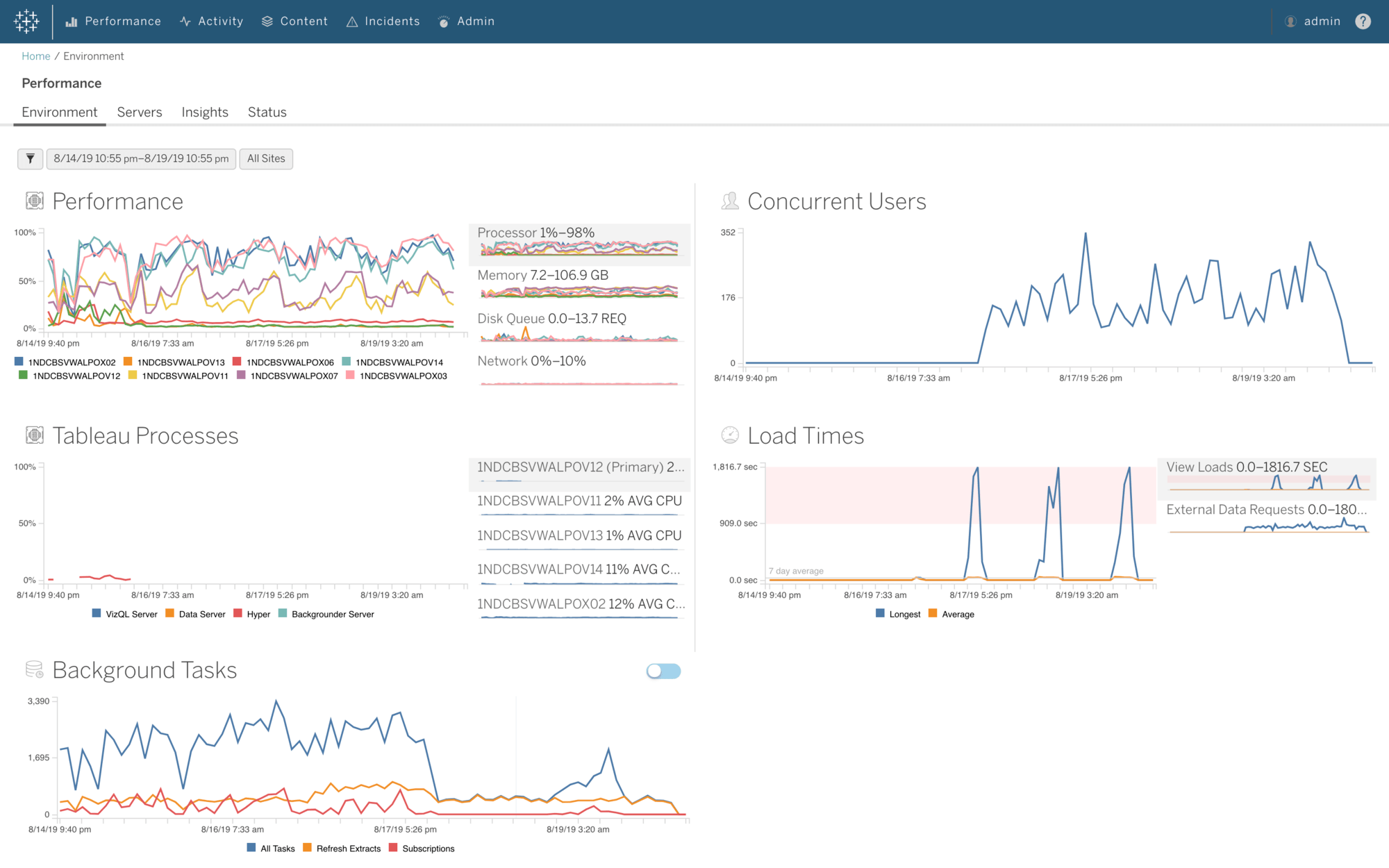 Improve operational efficiency
Automate complex enterprise needs for monitoring and content management. Get better visibility through enhanced agent-based monitoring with Tableau Resource Monitoring Tool and get incident notifications directly in Slack.
With Tableau Content Migration Tool, define and schedule repeatable migration plans for content management to manage the movement of content between projects, sites or Tableau Server environments--all without writing a single line of code.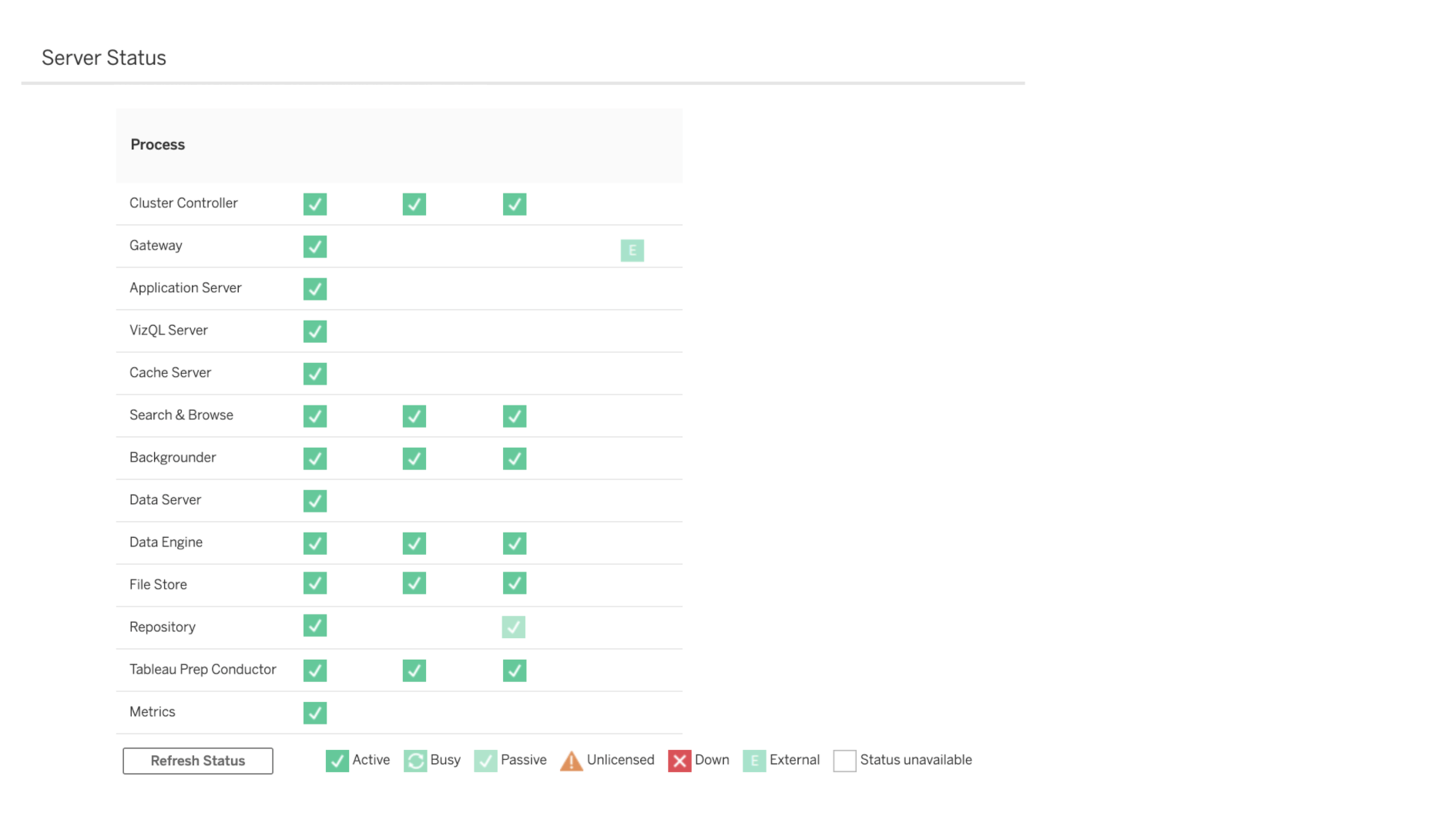 Enhance security
Install the Gateway process outside of Tableau Server or in your DMZ and configure a fully supported, Tableau Server-aware reverse proxy server and load balancer for increased security and scalability.  
Streamline key management by centralizing your keys in the cloud for extract encryption at rest to be in compliance with your organization's security policies.
Read the Tableau Server
Management whitepaper
Enterprise Deployment Guidelines and Tableau Server Management
Included in Tableau Server Management
External File Store on AWS, Azure, GCP, and on-premises NAS devices
External Repository on AWS, Azure, GCP, and on-premises deployments
Independent Gateway on Windows and Linux
Centralized Key Management on AWS and Azure
Workload Management through Node Roles
Backgrounder Resource Limits on Windows and Linux
Resource Monitoring Tool with Slack integration on Windows and Linux
Content Migration Tool on Windows
"The Content Migration Tool enabled us to hire less software developers to custom-build visualizations, and devote the effort into delivering value for our customers' use cases through data engineering, data science and analytics. And with Tableau as a visualization methodology, we can more rapidly prototype what we're doing with customers."
Additional resources for IT
Discover more tools to help deploy, support, and scale Tableau analytics across your organization.
Pricing
Our offerings match Tableau capabilities with the unique needs of different types of users to create, explore, and view trusted content with Tableau's governed self-service analytics platform.