Data skills for everyone
At Tableau, we believe in enabling everyone to use data to make better decisions, regardless of their job description. The need for data skills is on the rise, and Data Analysts and Data Scientists are more in demand than ever. Tableau learning partners seek to fill this skills gap by making data analytics accessible to everyone. With training programs focused on developing Data Skills or Tableau skills, they put data analysis within reach and give you everything you need to tackle a new career, regardless of your background.
Tableau Skills Learning Partners
Lynda.com is developing Tableau training materials targeted for data science practitioners as well as for those entering the field, especially in transition from other IT careers. See current offerings on Lynda.com

Pluralsight teaches in-demand skills including Tableau from industry experts with real-world experience in data analytics. See current Pluralsight offerings
Data Skills Learning Partners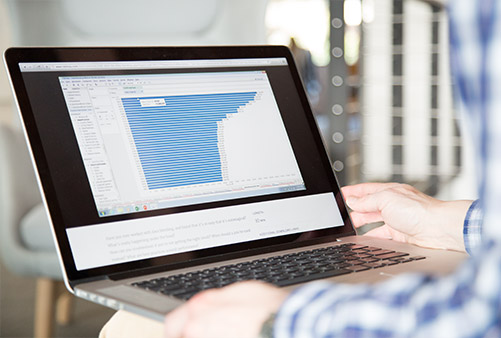 Udacity is developing course content with Tableau related to data infrastructure and data visualization to help students advance their careers as data engineers, data analysts and beyond. For more information, please visit www.udacity.com.

General Assembly developed a full-time data science course, in partnership with Tableau: Data Science Immersive. The new three-month course will train the next generation of data scientists on core topics including statistics, data modeling and programming as well as Tableau to teach data visualization, exploration and analysis. With a job placement rate of 99 percent for their full-time graduates, GA's Data Science Immersive will prepare students for entry- and mid-level jobs such as financial analyst, data scientist and marketing analyst. For more information, click here