Student Ambassador Program
Eat. Sleep. Tableau. Repeat.
Meet the 2020 Ambassadors
Tableau Student Ambassadors
Student Ambassadors are Tableau champions in higher education, empowering, and inspiring others to acquire fundamental skills to improve their employability. Student Ambassadors support Tableau's Academic Programs through on-campus events and social media campaigns, which prepare students for success in today's data-driven world.
Alex Kramer
Anuvrat Shukla
Armando Alanis
Benecia Tang
Christopher Capotosto
Damola Agboola
Dhruvi Nishar
Dilyan Penev
Eddy (Zhijin) Meng
Gurjote Singh Sandhu
Hokiewan Thezeus
Isaiah Lopez
Jason Khu
Jeremy Naaktgeboren
Jesse Rolfe
Joe (Jibeom) Suh
Justice Jackson
Malhar Takle
Marie Kouassi
Marium Zehra Raza
Michael Dunphy
Mohfiz Parmar
Mujahed Syed
Nguyen Ngoc Diep
Peh Anqi
Sagar Biswas
Selina Fang Jialin
Seyi Awosika
Shweta Shamrao Mazire
Suganya Magudeswaran
Tanish Pankaj Jain
Tokolo N Kashupi
Vanessa Lam
Vedant Lakhani
Applications for the Student Ambassador Program are currently closed.
Be sure to keep an eye out for openings for the next academic year.
What Do Ambassadors Do?
Lead
Host quarterly workshops and/or other data events on campus.
Promote
Organize and promote Tableau through social media campaigns.
Connect
Become a liaison between the Academic Team and the university.
Features
Be featured in the Generation Data series and other marketing material.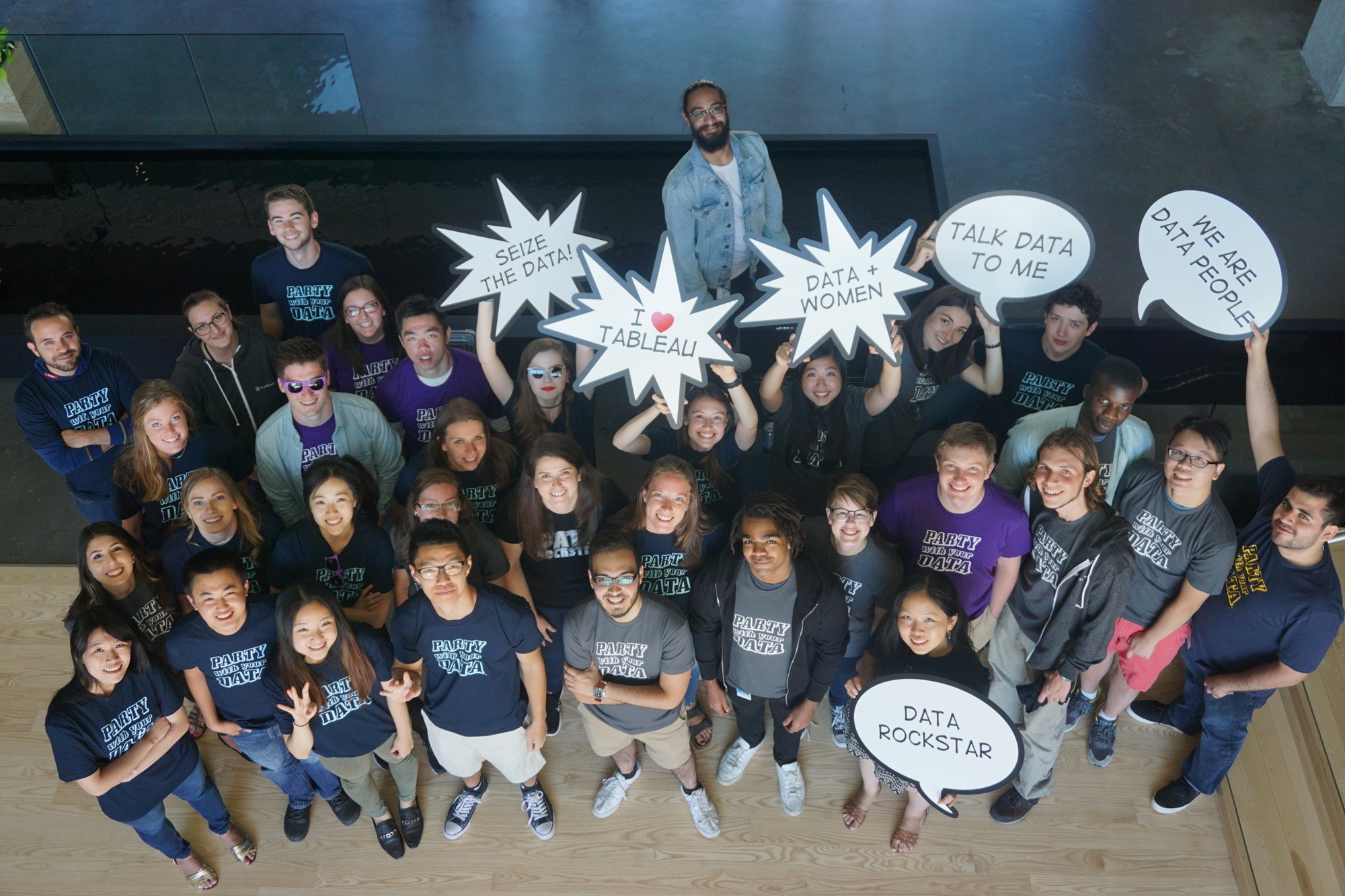 Passionate about data and art?
Become a Tableau Student Ambassador to become a visual analytics expert, while empowering and inspiring others on campus to acquire this crucial skill to improve their employability.
As an Ambassador you will have opportunities to work closely with Tableau experts and customers, while gaining leadership and technical skills.
Student Ambassadors are expected to serve the duration of the academic school year.
Perks, Perks, Perks!
As a Tableau Ambassador, you can gain leadership and market experience, network with students and professionals, get free swag, and become a Tableau expert. Perks also include a letter of recommendation upon successful completion of the program, and the ability to take the Tableau Desktop Specialist Exam for free! You can put these accomplishments on your resume.
Do I Qualify?
Application Requirements
We are looking for enthusiastic and connected students attending universities around the world to represent Tableau and our brand.
Attend university at accredited academic institution
Downloaded Tableau for Students free license
Resume (feature activities that highlight your involvement on campus)
Tableau Public Profile (optional)
Cover Letter (optional)
Other Things We Look For
We are also looking for students who have:
Willingness to learn new technologies and concepts and explain them to a diverse audience
Strong interpersonal and communication skills
Strong organizational skills with the ability to work autonomously
Basic awareness of Tableau - Knowledge of concepts in the Getting Started video
2019 - 2020 Student Ambassadors

Hear from our first group of Student Ambassadors as they recount their experiences and share the valuable lessons they learned in the past academic year.
---
Ready to experience Tableau?
Tableau Desktop and Prep is free for students. Request to get a student key today.
Request Here
---
Data skills stand out with Tableau Certification. 20% off discount available to students until December 31, 2020.