For DataDevs, By DataDevs.
Sharpen and deepen your knowledge of the Tableau Developer Platform 
 
For those who innovate, customize and fine-tune Tableau: This is your event. 
Introducing DataDev Day, a new Tableau event dedicated to those who work and play on the Tableau Developer Platform. You'll get all the training and information you need to create extensions, Web Data Connectors, and embedded solutions, and you'll get a chance to hang out and network with other DataDevs. 
Want to be the first to hear about developer events at Tableau? Join the Tableau Developer Program.
Session Agenda
Here's a snapshot of your day, from the session tracks to specific topics, skill sharpeners and technical deep dives from our team of experts -- and top DataDevs from our community!
Want more DataDev fun? Join the DataDev Hackathon! Form or join a team (or hack solo) to compete for prizes and bragging rights.
DataDev Foundations
Sessions to provide all DataDevs with a solid understanding of tools and to spotlight innovation from DataDevs in the community.
Technology Partner Overview
We love our partners! And we want working with you to amplify the solutions that you've built for our shared customers! In this session, we'll talk about the benefits of joining the Tableau Partner Network (TPN) as a Technology Partner and how you can get the most out of the partnership. Then we'll wrap up with some useful information about how you can start working with us today!
You did WHAT with Tableau APIs?!
Our #1 goal in building APIs is to unleash the creativity of developers. In this session, we highlight some of the most creative API uses. You will see interesting combinations of APIs and things you just did not realize were possible in Tableau. You will leave knowing more about what you can do with APIs and with your developer creativity fires burning.
Intro to the Tableau CRM Developer Experience
Tableau CRM provides a powerful "no code" experience, but what. if your needs go beyond? Join us in this session to learn how Tableau CRM leverages the Salesforce Platform, Salesforce DX, VSCode, and more for complete application lifecycle management.
Webhook me up! Before You Go-Go
Wouldn't it be great if Tableau could integrate with all of your existing apps, procedures, and processes? For instance, if a new Tableau Workbook or Data Source is published in your project, you get a notification on Slack or Teams? Well with the Tableau Webhooks API , this is all possible!
Build a data dictionary with Tableau's Metadata API and Tableau Prep Builder
Have you ever wished there was an easy way to get a list of all your calculated fields for all the workbooks published on Tableau Server? Turns out, there is if you use Tableau's Metadata API. In this talk I'll show how to build a data dictionary using this API, and automate its updates using Tableau Prep Builder.
Annotate all the Tableau things
Have you ever gotten tired of trying to add pixel perfect annotations to your beautiful dashboard? Switching in and out of Tableau with tools like Figma, Sketch or Powerpoint only to have those carefully crafted pictures of lines, boxes, circles, etc. look pixelated or mis-aligned when publishing your viz to Server? This is a frustrating problem that has already been solved with Tableau's extension-api. Come join Chris for a walk through of how to use his open source Tableau extension to build beautiful, pixel perfect annotations, without ever having to leave Desktop or Server.
Enterprise Deployment
Learn more about how to use Tableau APIs and other developer tools for the Enterprise.
Integrate your data with MuleSoft and Tableau
MuleSoft enables developers to transform and connect data between multiple systems with ease. In this talk, hear from Jordan Schuetz, Developer Advocate at MuleSoft, on how to connect your Mule application to Tableau to visualize your data from multiple systems. No matter your level of experience, getting started with MuleSoft is easy, come out and attend this talk to learn the power of MuleSoft and Tableau combined.
Tableau Extensibility Framework - The next Level of Analytical Applications
This session is about a framework which allows you to make Tableau dashboards truly actionable! It superpowers Tableau with the ability to take data from within Tableau and trigger something outside of the platform such as:
interpolating data
generating industry specific images
visualizing images
calling statistical models or Web Services
writing enriched data into a database which can be used to dive even deeper into your analysis directly within the very same dashboard!
From an API Call to an Enterprise Application
Learn how Tableau Professional Services leverages the Tableau Developer Platform to allow enterprise customers the flexibility, reliability, and scalability to manage and run Tableau at an enterprise scale. Hear from two Architects on the Tableau Professional Services team talk about their field experience and techniques to turn a single API call into a production-ready Enterprise Application. The Architects will take users through building a Proof of Concept (POC), testing the POC, transforming the POC into a production-ready application, and finally deploying the application to production.
Embedding Concepts - Building a Strava App with Tableau
What does a Tableau embedding project look like from A to Z, and which technologies and processes does it involve? This personal/fun project with Strava data reflects all the concepts one would find in a real embedding project, including embedding with the JavaScript API, user provisioning with REST API, authentication, security, and more. Find out how all these things put together enable us to "Tableau your activity data"!
To the moon with Bitcoin data and Tableau API use cases
Join this session and explore how the Tableau APIs can open new doors for your team using automation. Every team's environment is unique, but the benefits these APIs bring to the table is universal. Elliott is going to talk about how to build a complete workflow by combining the Hyper API, REST API and Metadata API
Say goodbye to User Administration. Enable self-service user & permission management with Rest APIs.
In many Tableau deployments, user and data security administration is a resource-intensive process. In this session, learn how SOC Telemed automated user administration using Rest API.
We will review user provisioning, content permissions, and row-level data security (RLS). This approach empowered client managers to respond to customer data requests within hours.
Automate Everything - How JPMorgan keeps up with user demand
Join JPMC Tableau CoE leader Zak Geis as he demonstrates how the Tableau APIs have enabled his team to automate their processes to free up time to focus elsewhere. In this session, Zak will cover the high demand of Tableau users, discuss their various API uses, and demo an internal automation tool that they've built. If you are interested in ways to automate your processes or hear how a major company does the same, this session is for you!
Tech Deep Dives
Get a deeper understanding of new APIs through the experts.
Make your ML models available to everyone with Tableau Analytics Extension API!
Tableau analytics extension API makes highly complex ML models available to everyone in the organization. Non-technical users will be able to interact with these models in the real-time by taking advantage of the Tableau flexible visualization capability. In this session we demonstrate integration of the transportation optimization model with Tableau and its application in supply chain.
How pantab Makes the Hyper API work with pandas
The Hyper API gives users a programmatic way to manage their extracts that was never before possible. This talk will walk users through how pantab deploys the Hyper API to work seamlessly with the pandas library, in hopes that it serves as inspiration to developers of future libraries.
LEVEL UP: Building games with Tableau APIs
Explore the possibilities of Tableau APIs with this fun session. Learn how you can build a game and more in Tableau. Your mind will be blown by the endless possibilities of Tableau Extensions. This session will find the edges of Tableau and will go over it. You will see things which are without APIs impossible in Tableau!
Building Amazon SageMaker for Tableau with the Analytics Extension API
When tasked with bringing predictive analytic insights into the world of Tableau, we leveraged Tableau's data dev resources to build the Amazon SageMaker for Tableau open source product. The product is built on top of the Analytics Extension Framework, and in this talk we will discuss applying the framework to serverless technology in AWS.
Open data formats like Apache Parquet dominate the Big Data world. With the new Apache Parquet support in the Hyper API, you can now gain insights at the speed of thought. In this talk, we enable you to unleash Hyper's analytical capabilities and ludicrous speed on Apache Parquet files.
Featured Speakers
Ben Lower
Senior Director, Product Management
Tableau
Keshia Rose
Senior Product Manager
Tableau
Tucker Sjoblad
Product Manager
Tableau
Geraldine Zanolli
Developer Advocate
Tableau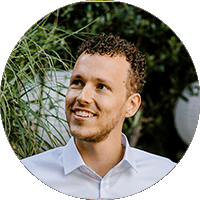 Merlijn Buit
Founder Apps for Tableau | Tableau Zen Master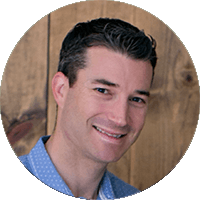 Chris DeMartini
DataBlick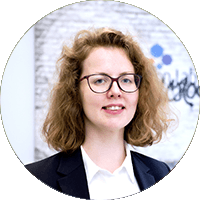 Anya Prosvetova
Data Analytics Consultant
The Information Lab UK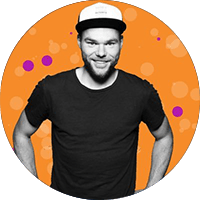 Andre de Vries
Solutions Engineer
The Information Lab UK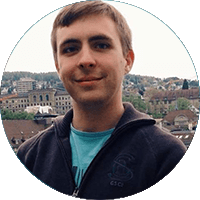 Timothy Vermeiren
Analytics Domain Lead & Consultant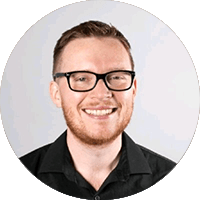 Elliott Stam
Data Scientist, Shopper Insights
Adyen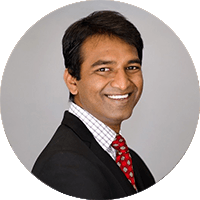 Devdutta Bhosale
Senior Director – Business Intelligence
SOC Telemed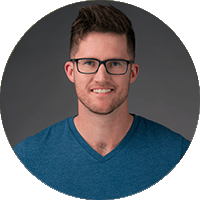 Will Ayd
Owner
innobi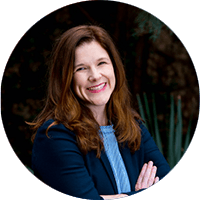 Dr. Amy Wu
CEO
VizDr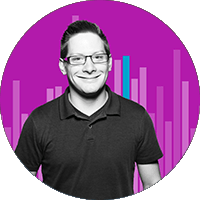 Zak Geis
Tableau CoE Leader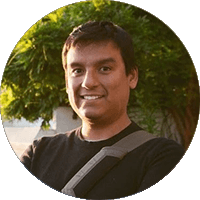 Christian Silva
Principal Solution Engineer
Tableau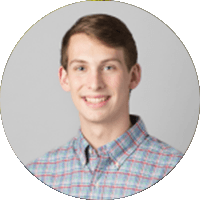 Holt Calder
Data Architect
Interworks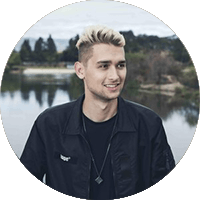 Jordan Schuetz
Developer Advocate
MuleSoft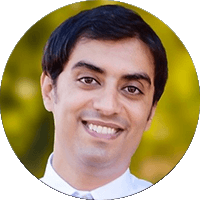 Amir Meimand
Principal Solution Engineer
Tableau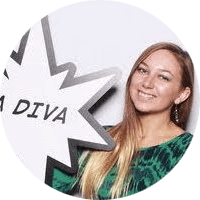 Kayla Grieme
Sr. Solutions Engineer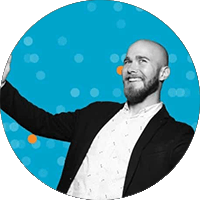 Timo Tautenhahn
Principal Solution Engineer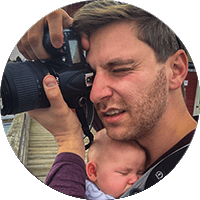 Michael Kovner
Senior Product Manager
Tableau
Skip Sauls
Product Management Senior Director
Tableau CRM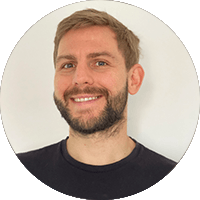 Jonas Eckhardt
Senior Manager, Engineering
Tableau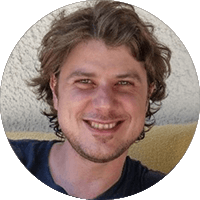 Jan Finis
Software Engineering Architect
Tableau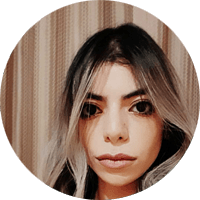 Soha Elghany
Alternate Modelling and Visualisation Principal Analyst
Direct Line Group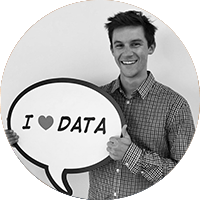 Blair Hutchinson
Product Manager
Tableau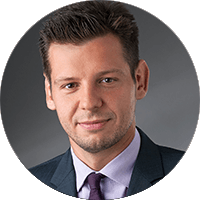 Jakob Mund
Senior Product Manager
Tableau
Alexey Maykov
Software Engineer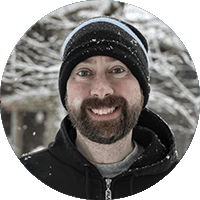 Zachary Ahrens
Senior Technical Architect
Tableau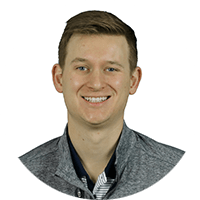 Andrew Speckin
Senior Technical Consultant
Tableau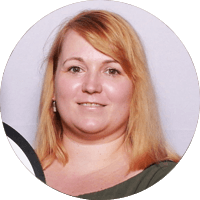 Ula Kotarba
Senior Business Analyst