Enable employees to succeed

 

You know your team wants to perform to the best of its abilities. Sometimes outdated processes or legacy systems get in the way. Tableau helps you get everyone on the same page.
Smart manufacturers put facts, not opinions at the centre of every business conversation. Did you know that 72% of leaders say empowering workers through data has increased productivity?
Using the data you already collect allows the free flow of information across the entire organisation ensuring every person and every function is on the same wavelength—the power of one single source of truth. If you're not on the same page, you're not an effective team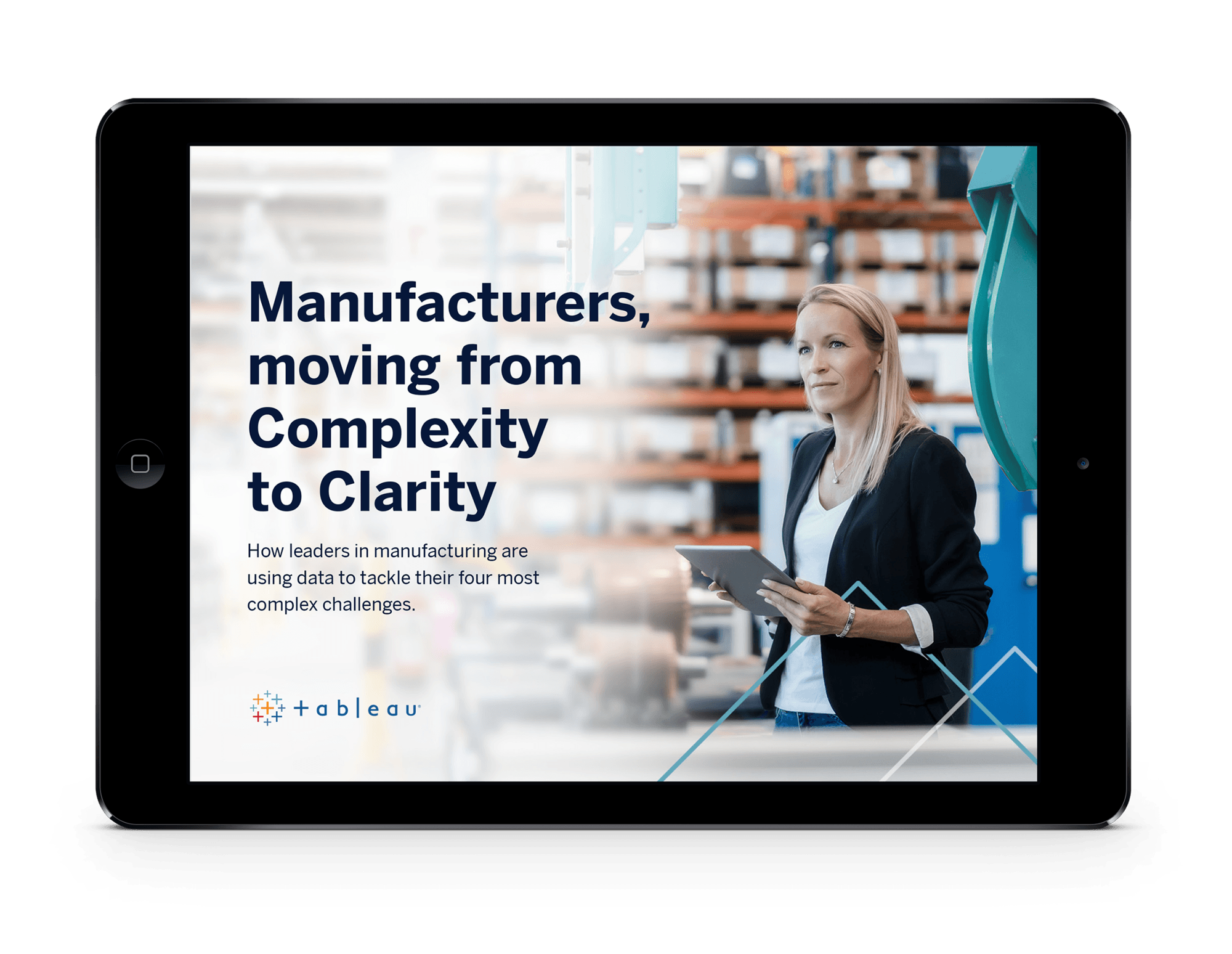 Manufacturers, moving from complexity to clarity
Download our ebook and discover how manufacturers are using Tableau to solve the four key issues in their businesses.
read now