Gannett HR executives leverage data to streamline and improve company-wide reporting
---
Executives analyze financial impact of HR decisions
Establish a diversity focus with demographic dashboards
Faster turnaround with automatic report updates
Gannett is a leading media company that owns the USA TODAY NETWORK (comprised of 109 local media organizations in 34 states in the U.S. and Guam), Newsquest (a wholly owned subsidiary with more than 160 local media brands) and ReachLocal (a digital marketing solutions company). Gannett's HR executives use Tableau to review HR trend data across categories like employee compensation, turnover, and diversity. With Tableau, leadership can understand the implications of crucial decisions and if necessary, adapt strategies in the future.
Tableau has allowed our People function to provide better and more relevant data, supporting decisions around our human capital. Our function provides consistent and relevant data, helping to drive our business forward.
Driving executive decisions with "One Company Reporting"
Previously Gannett's Human Resources monthly HR Executive report was a text-based, 25-page report, compiled through a data call and manually updated by Gannett's legacy reporting team and various members of the HR team. After Gannett and TEGNA split, a new People Analytics team was formed. One of their first charters was streamlining reporting to create an overall HR Executive Dashboard.
Gannett's People Analytics team used Tableau to combine all relevant data fields from multiple systems and create an overall HR Executive Dashboard for the Gannett executive team (GET).
The new HR GET report consists of 12 interactive dashboards across multiple categories such as labor spend, demographics, hiring, requisitions, and terminations. The report also includes a "special interest" analysis dashboard to highlight a relevant monthly topic, helping leadership understand the impact of decisions. For example, in the case of an acquisition, they can understand the implications on HR metrics.
"Tableau has allowed our People function to provide better and more relevant data, supporting decisions around our human capital. Our function provides consistent and relevant data, helping to drive our business forward," commented Dave Harmon, Chief Human Capital Officer.
Today, Gannett moved to a single Ceridian Human Capital Management system, where they continue to source data for executive reporting.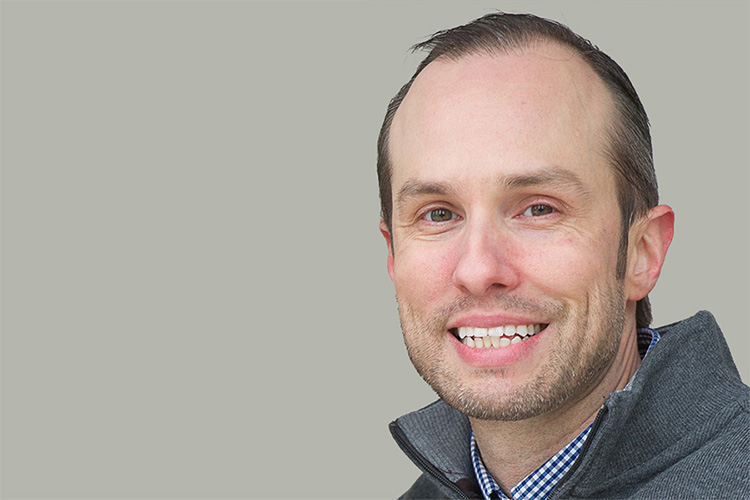 Tableau completely changed the human resources data experience for executive team leaders.
Leadership team understands impacts of acquisitions and reductions in force
The media industry is in a constant state of consolidation. Gannett's revenue by full time employee (FTE) and labor spend dashboards allow the GET team to quickly see the financial implications related to the HR actions, like company acquisitions or reductions in force. In addition, the People Analytics team can measure these metrics against businesses of similar sizes using CEB data.
Kevin Moore, Head of People Analytics explains "Executives use Tableau to see the implications associated with business decisions. With Tableau, they can effectively track these metrics. During periods of change, executives watch our total labor spend—and whether this metric is increasing or decreasing."
Sales understands win rates with dashboards updated in seconds
Gannett also uses Tableau to extend analyses to other areas. For example, with Tableau, the team joined HR and Salesforce data to understand the characteristics behind a winning sales opportunity.
The dashboards allowed sales leadership to quickly understand win rates by key areas such as sales rep tenure, industry, market, and sales cycle. Kevin stated, "The flexibility of Tableau allowed us to quickly answer questions from Sales Leaders who wanted to focus on a specific Sales Rep Type or Sales Rep Team. Once the data was in Tableau and the worksheets were designed, any change to columns, rows and filters took a matter of seconds."
Tableau is absolutely our go-to at Gannett. I don't know any other tool that I could deliver these dashboards without doing a significant amount of manual manipulation.
Using analytics to monitor turnover and diversity efforts across the organization
Gannett's demographic and hiring representation dashboards help HR executives track minorities, females, and veteran's data against established Civilian Labor Force goals—along with turnover rates. These insights help establish a diversity focus within HR GET reporting and as a result, reinforce a dedication to diversity across the company.
With these dashboard, executives can drill down to better understand spikes and drops. For example, Kevin shared a time when a senior leader requested an age breakdown of all employees who voluntarily left company. "We were quickly able to go into our Tableau workbook and complete a drilldown and see that majority of the people leaving voluntarily were in one specific age segment," Kevin recalls.