What does embedded analytics mean, and why is it so valuable?
Embedding, or white-labeling analytics integrates your data into external-facing products, services, or portals to help you monetize your data by running your business more efficiently or even creating new revenue streams from your data.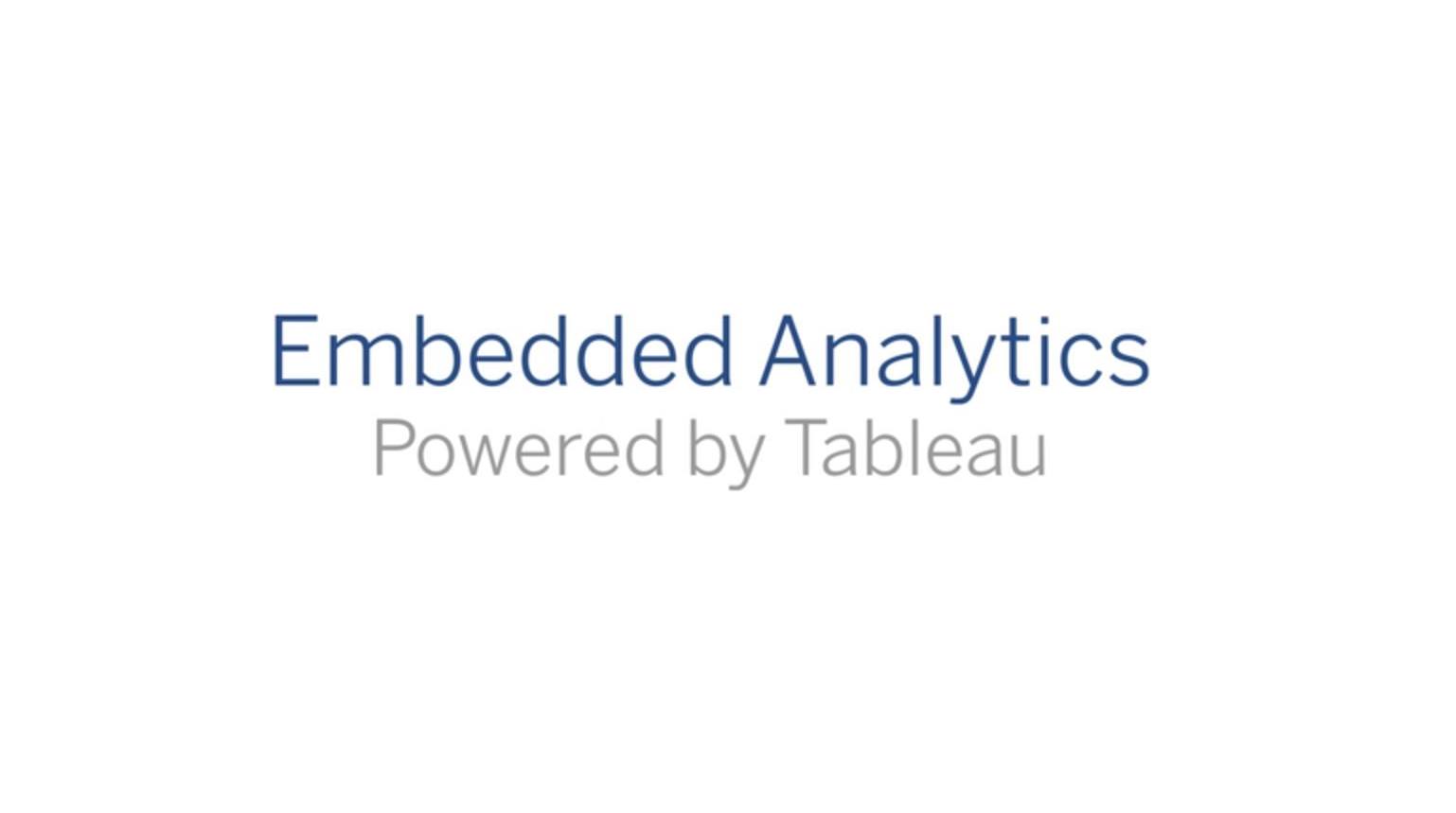 More and more, businesses are recognizing the value of the data they are collecting.
In our age of digital transformation, the revenue generated through data and analytics-based business models is becoming a key indicator of digital success. Tableau's industry-leading visual analytics platform lets you worry about what you do best by taking care of the analytics that drive your business.
Watch this video for an introduction to embedded analytics with Tableau.
Want to dive deeper into the possibilities of embedded analytics? Visit our embedded analytics product page.
Watch now
Video transcript
Embedded analytics integrates your data into external-facing applications to provide analytics, dashboards, and reporting to people outside your company—like your customers, partners, or suppliers.
When everyone is using data and analytics to make better decisions, your data can help people get the most value from your business. And you want to give them an analytics experience that's as amazing as your product.
You could build your own analytics solution, but that takes time and resources away from your business. Or you could partner with an industry leader that's 100% focused on modern analytics, with a product people know and love to use—like Tableau!
Empower your customers with the powerful, easy-to-use, self-service analytics they want. We'll get you to market faster because Tableau dashboards are so easy to build. And we'll and keep innovating so you can focus your expertise on your core business and customers.
Deploy your analytics however you choose, with your preferred authentication method and enterprise-grade security and reliability.
Customize the analytics experience to be seamless with your application—with endless possibilities.
Plus, you'll not only have Tableau experts, you'll have the support of the most passionate and diverse data community in the world to help you and your customers succeed.
Learn more about Tableau embedded analytics or see it in action with a live demo.