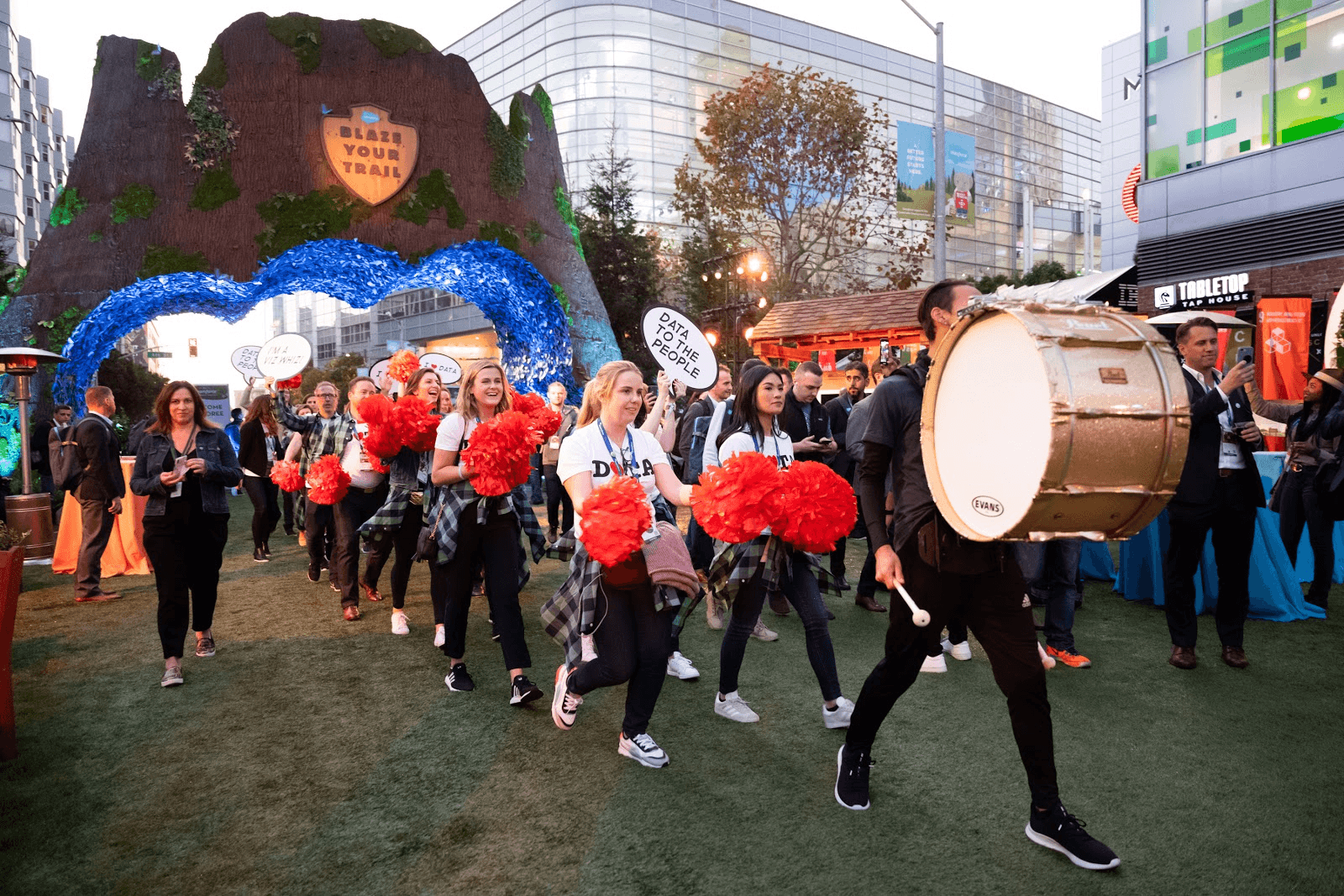 Tableau out in force
Tableau joined the thousands at the Campground, Analytics Falls, and the Tableau Lodge during Dreamforce 2019. Celebrating Dreamforce with parades, multiple keynotes, tons of sessions, lots of demos and dancing all night with friends new and old.
Read recap blog
Building a Data Culture starts with you
Building a Data Culture was a big theme across Dreamforce this year. Now as a part of Salesforce, Tableau will be positioned to accelerate and extend its mission to help people see and understand their data. Experiencing the energy and connections at Dreamforce reminds us that it takes more than just technology to become truly data-driven. Success comes down to culture, a Data Culture.
Learn more
Watch related on-demand content
Interested in more content from Tableau? Check out our most popular sessions from Tableau Conference 2019.