Tableau Desktop delivers everything you need to access, visualise and analyse your data. With an intuitive drag-and-drop interface, you can uncover the hidden insights you need to make impactful business decisions faster, even when you are offline. All while leveraging trusted and governed data in a secure self-service environment.
---
---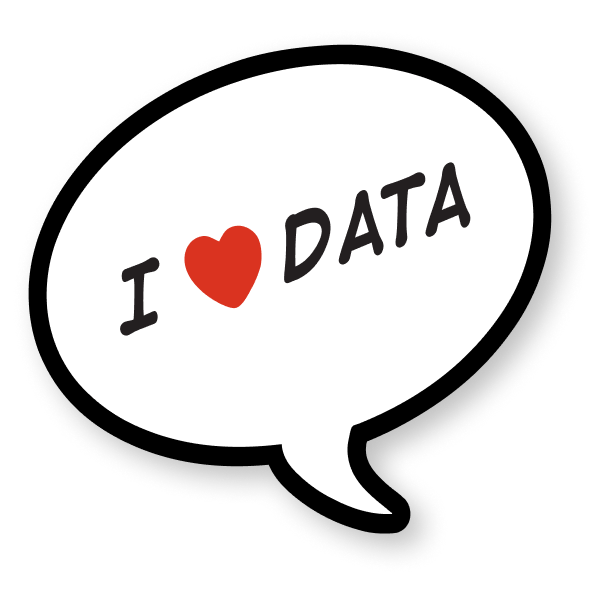 GET A TABLEAU CREATOR LICENCE
Get Tableau Desktop
---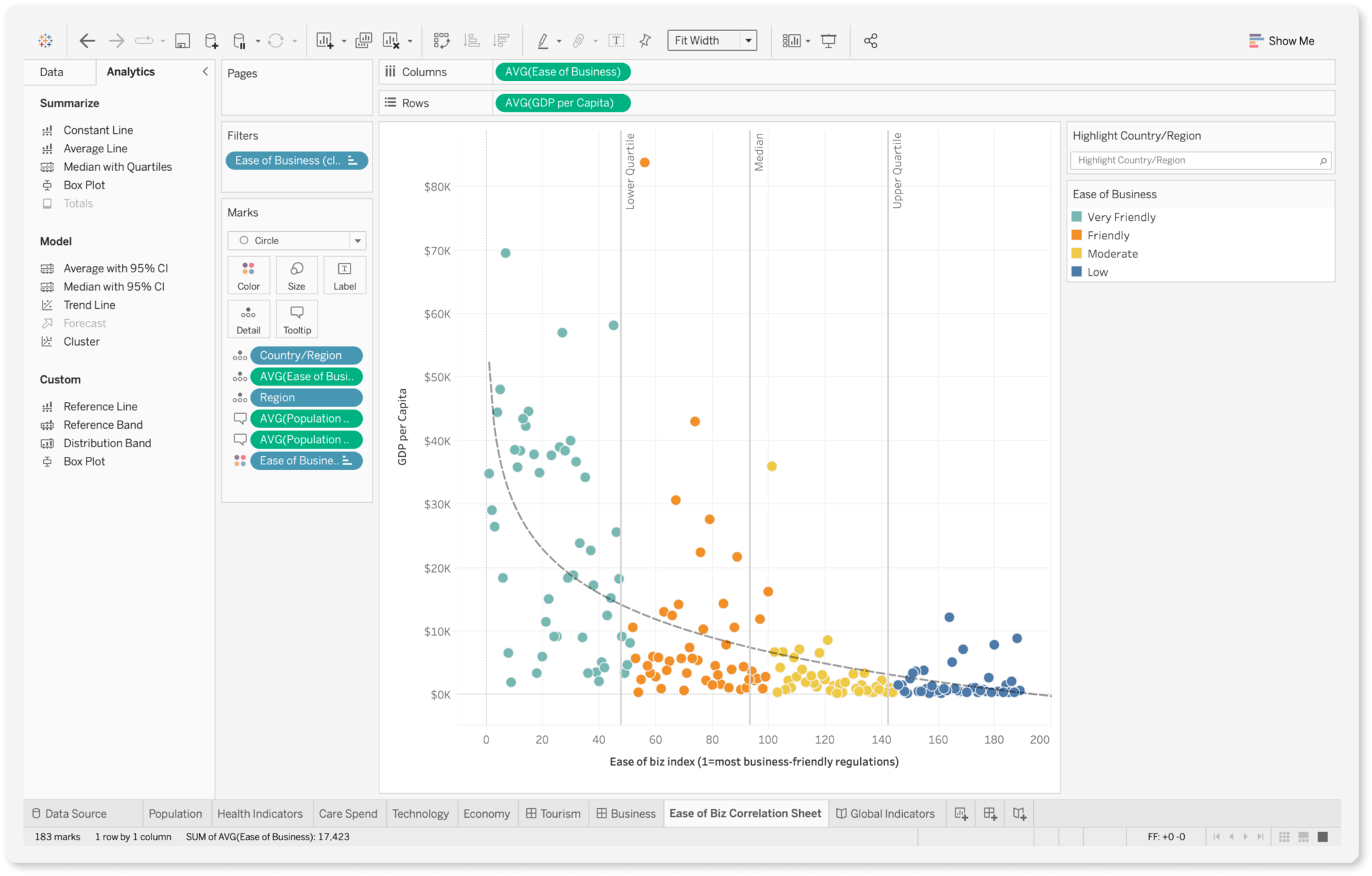 Tableau Desktop capabilities
---
---
Power real-time data exploration
Live visual analytics fuel unlimited data exploration. Connect to data on-premises or in the cloud – whether it's big data, a SQL database, a spreadsheet or cloud apps like Salesforce. Combine and clean your data without writing code. Quickly build powerful calculations from existing data. Ask new questions, spot trends, identify opportunities and make data-driven decisions with confidence.
---
---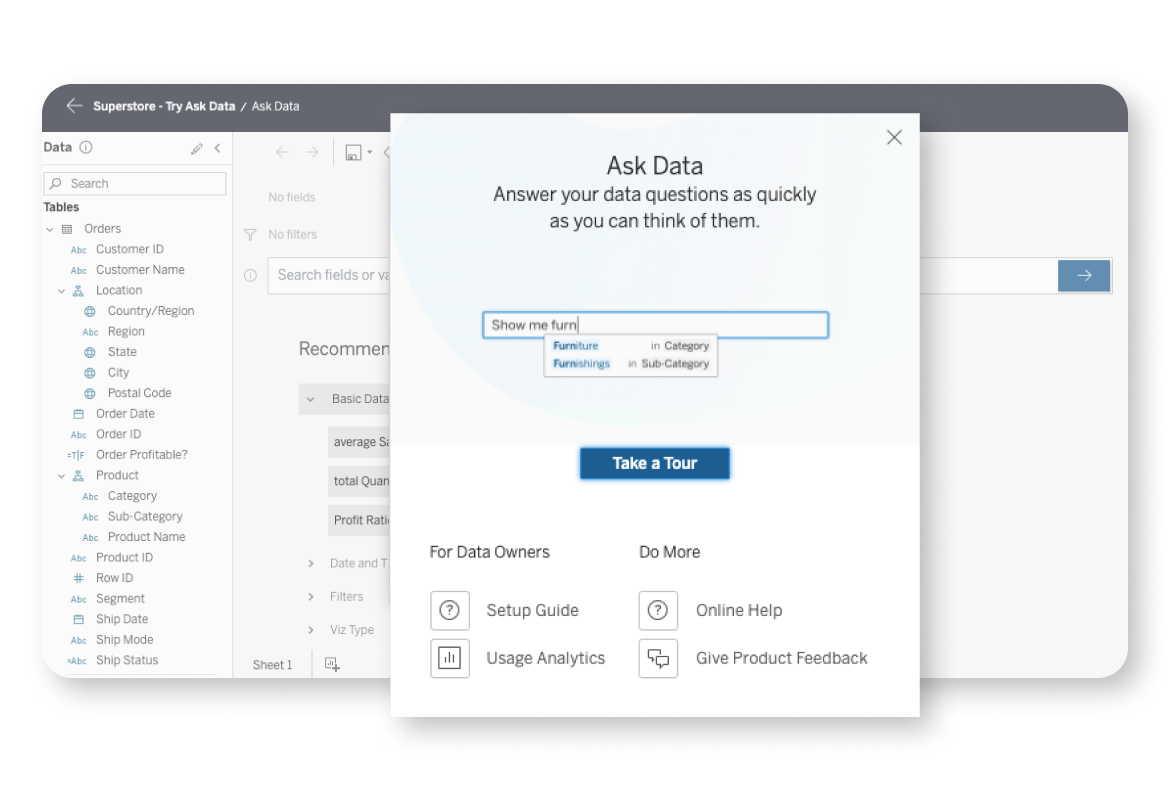 Get faster, deeper insights
Advanced tools with intuitive experiences to help people across all skill levels make smarter decisions right in the flow of analysis. Advanced analytics allows data analysts to create sophisticated calculations for comprehensive analyses. Augmented analytics, powered by AI and ML, help business users to get answers and uncover insights faster through statistics, natural language and smart data prep.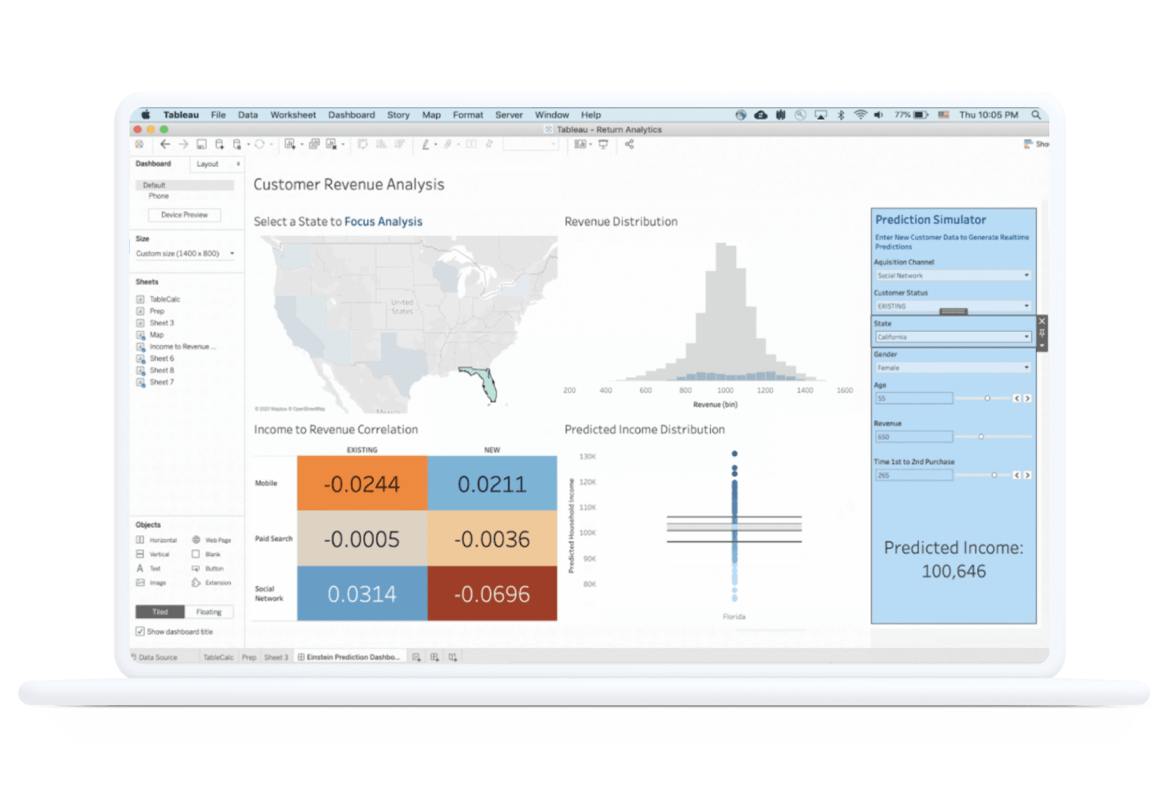 Drive smarter decisions
Transparent AI is built into the platform to democratise predictive modelling. People with business context can make smarter decisions faster with what-if scenario planning, guided model building, AI-powered predictions and other data science techniques. Data scientists can integrate and visualise results from R, Python, Einstein Discovery, MATLAB and other extensions to scale models across the organisation.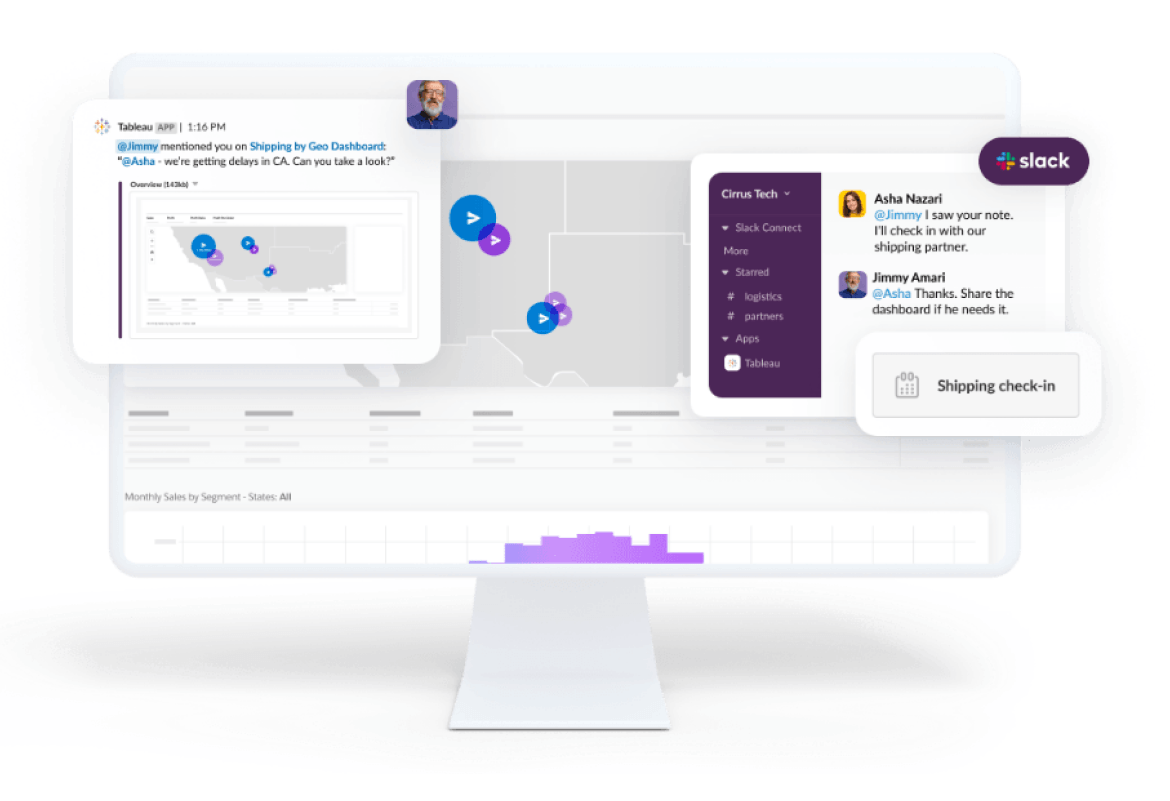 Share and collaborate securely
Connect to Tableau Server or Tableau Cloud to securely share analyses and insights. Tableau provides a governed and flexible environment where teams can share their work and collaborate on trusted data. With Slack integration, get notifications for data-driven alerts, access AI predictions and collaborate on analytics with the entire team, across departments or the whole organisation to drive your business forward.
We're using the strengths of Tableau to help non-technical users easily ask questions from the data directly, instead of having to submit a request with our team.
Jump-start your analysis
---
---

Tableau Exchange is where you can access trusted resources built by both Tableau and our third-party partners to help you see faster time to value, address a large variety of use cases and ultimately realise a greater return on your Tableau investment.
---
---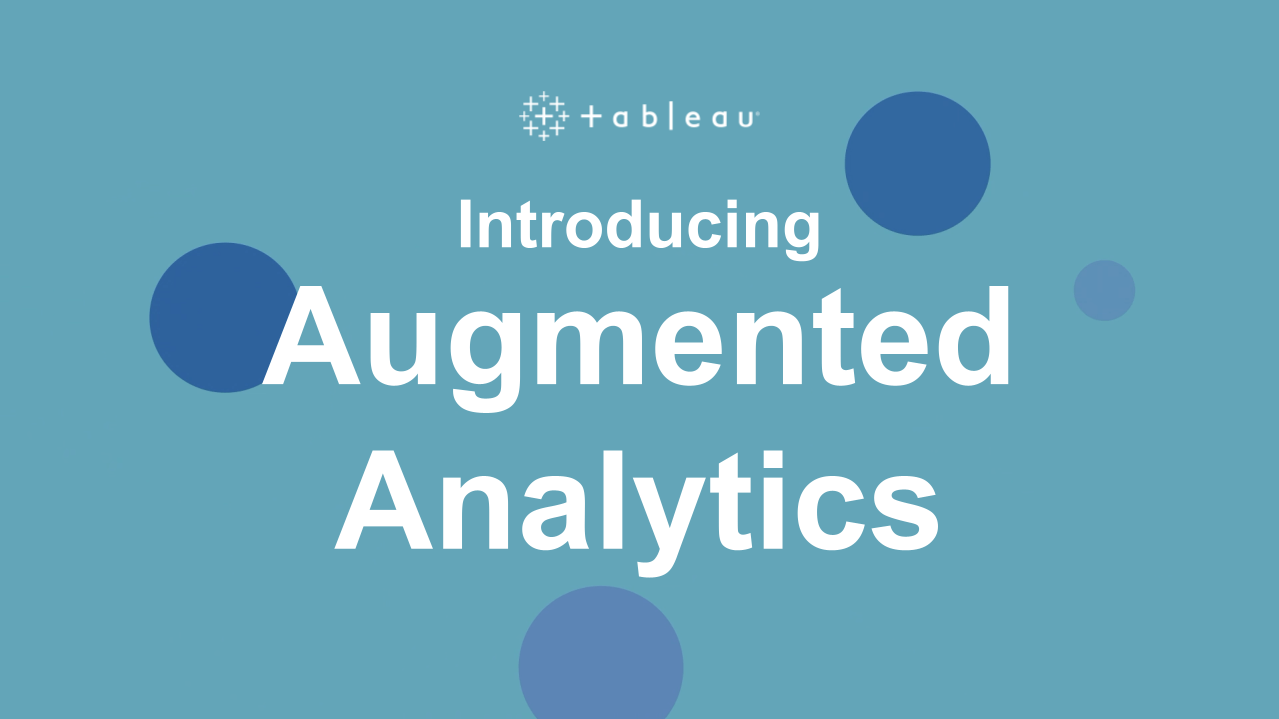 Augmented analytics
We're investing in analytical capabilities that help anyone – even those new to data analytics – get answers and uncover unanticipated insights faster through machine learning, statistics, natural language and smart data prep.
Learn about augmented analytics