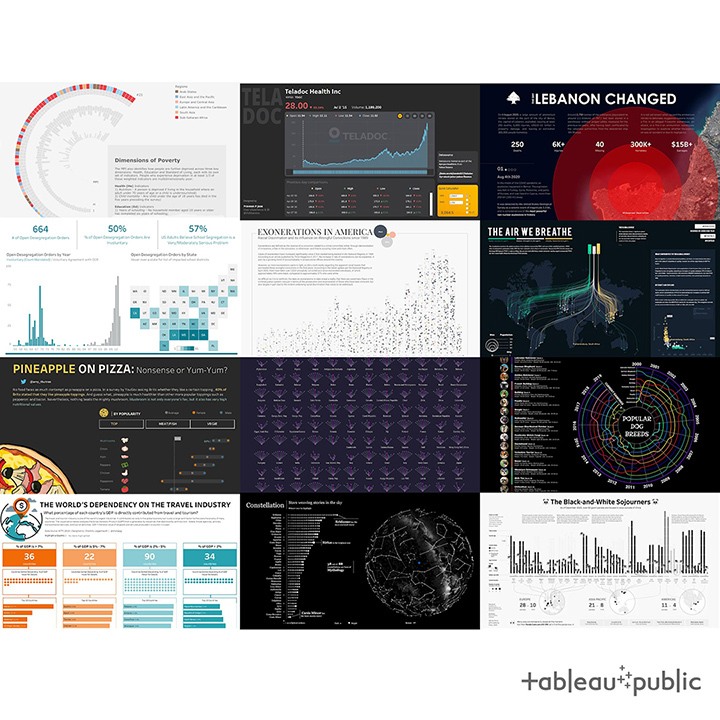 Find inspiration and improve your data skills with Tableau Public
Tableau Public isn't only a free platform for visualising public data, it's also where the Tableau Community can find limitless inspiration and learn from one another – but don't just take our word for it. Hear from Tableau Zen Master and Tableau Ambassador Chantilly Jaggernauth on how Tableau Public has impacted her life both personally and professionally.
Watch now
Tableau your mind. Daily.
Sign up for Viz of the Day for your daily dose of creativity from the Tableau Community
View the latest and greatest from Tableau Public
Check out these community members for inspiring visualistions
Following Tableau Public authors helps you discover new topics, visualisation ideas and community activities. Get started with our featured authors, a group of hand-picked data rockstars.
Featured Tableau Public vzzes
See the latest from Tableau Public
Get involved to make the most of Tableau Public