Support that meets your unique needs
Tableau Premium Support brings agility and scale to your business with advanced support and our fastest response times. Designed for enterprises running mission-critical workloads, Premium Support can help you proactively protect your business, drive operational efficiencies and create an optimal experience for your team.
Deployment strategy
We'll work with you to understand your business goals and develop a Tableau deployment plan that helps you meet them.

Agile deployment
Our goal is to help you deploy, measure, monitor and govern self-service analytics at scale.

Proficient users
We provide the support your administrators need to boost utilisation and enhance your environment's performance.
---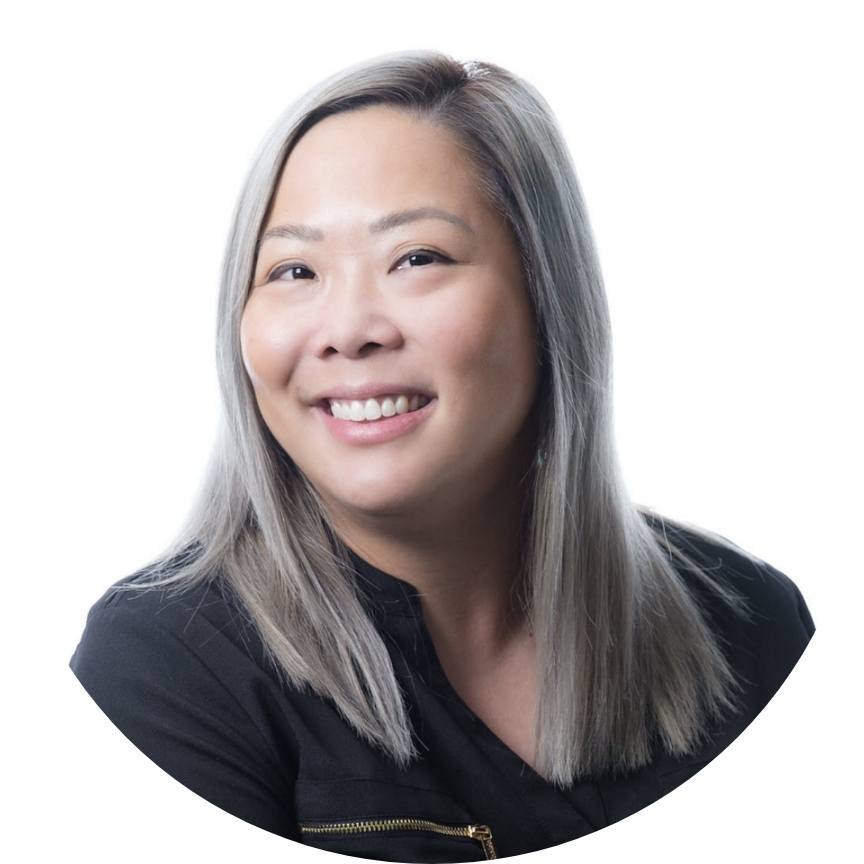 Meet Phoebe,
a technical account manager
Technical account managers (TAMs) like Phoebe are at the heart of Tableau's Premium Support experience. These expert problem-solvers get to know the unique needs of your business, ensuring fast resolution without the need to explain your scenario from scratch every time. Phoebe and her teammates will partner with you every step of the way.
From day one, Tableau's Premium Support team built tremendous trust with our key technical decision-makers. Our TAM provided oversight for all of our key cases, educated our team on the Tableau platform evolution, helped with a complex upgrade and delivered impactful deployment reviews that resulted in improved performance.
24/7 support,
365 days a year

Faster response and
follow-up time, every time

An assigned technical expert and prioritised access to our development team
Explore the benefits of Premium Support
Risk mitigation
Your TAM will work collaboratively with you to ensure the health and reliability of your environment.
Key event management to ensure flawless execution when it matters most
Enable seamless expansion and upgrade efforts
Proactive escalation of potentially at-risk cases
Emergency response
Our global team of senior support engineers responds within minutes to help resolve your issue.
24/7 global coverage
Resolve failed upgrades and disaster recovery
Exclusive access to the product development team
Fast resolution
Our dedicated support team provides industry-leading targeted response times to rapidly resolve your issues.
Dedicated team of senior support engineers
Access to our fastest targeted response times
1:1 hands-on resolution
Optimal environment
We analyse usage data and deliver actionable recommendations to optimise your environment.
Regular deployment reviews
Analyse case escalation data and identify threats
Inefficiency insights to improve performance
Support partner
We learn your system inside and out to provide personalised support and correct areas that tend to fail silently.
Root cause analysis
Prioritised feature request and pre-release access
Exclusive programmes, forums and a community group
Tech services that suit your needs
Tailor support services to meet your immediate and long-range objectives
Choose the right option for you:
Premium support
Premium Support, our top-tier support offering, provides complete, proactive account care you can rely on. Premium Support offers a comprehensive set of resources, extended availability and the fastest response time to service issues with 24/7 support for P1 and P2 issues.
Extended support
Extended Support enables your organisation to avoid or reduce downtime and expedite the value of your investment through accelerated response times and the additional availability of 24/7 weekend support for critical P1 issues.
Did you know? Standard Support is included with a subscription purchase, in the first year of a perpetual licence or with an annual maintenance renewal after the first year of a perpetual licence.
Compare support plan benefits
Standard, extended and premium support
Plan benefits
Standard support
Extended support
Premium support
Contact options
Online
Online, phone
Online, phone
Communities and Knowledge Base
Coverage
Business hours
Business hours 24/7 (P1 only)
Business hours 24/7 (P1 & P2)
P1, P2 issue response time
8h, 24h
1h,2h
30 mins, 2h
P1, P2 issue update frequency
24h, 72h
24h, 48h
Twice daily, 24h
Named contacts
3
5
5
Technical account manager
Key event management
Service level agreement**
Deployment reviews*
Recurring status calls & service reports
Online update guidance
Upgrade assistance*
Strategic planning
Exclusive events
Senior support team
24/7 mission-critical phone support
Case escalation and oversight
On-site escalation management*
Product roadmap participation
Prioritised feature request reviews
Feature request feedback sessions
Proactive escalations
Root cause analysis
Sandbox site**
* - Items denoted with a '*' are for customers with on-premises Tableau Server environments only.
** - Items denoted with a '**' are for customers with Tableau Cloud environments only.
Targeted response times
When you submit a request, our team will provide you with a case number and identify next steps as quickly as possible. For additional information, please see our support FAQs.
If issues aren't resolved after the initial response, we'll investigate using the data provided. Below are the targeted response times for continued investigations.
Compare response times for Standard, Extended and Premium Support
| PRIORITY | STANDARD SUPPORT | EXTENDED SUPPORT | PREMIUM SUPPORT |
| --- | --- | --- | --- |
| P1 target response times | 8 hours | 1 hour | 30 minutes |
| P1 update frequency | 24 hours | 24 hours | Twice daily |
| P2 target response time | 24 hours | 2 hours | 2 hours |
| P2 update frequency | 72 hours | 48 hours | 24 hours |
| P3 target response time | 72 hours | 72 hours | 1 business day |
| P3 update frequency | Weekly | Weekly | 3 business days |
| P4 target response time | Weekly | Weekly | 3 business days |
| P4 update frequency | Bi-weekly | Bi-weekly | Weekly |
Business hours
Americas
Monday to Friday
6AM to 6PM PST
Asia Pacific
Monday to Friday
8AM to 5PM Singapore time
Europe, Middle East and Africa
Monday to Friday
8AM to 5PM GMT
Power up your Tableau deployment
Fill your in-house data analytics needs by developing the culture, courses and programmes necessary to deepen analytics expertise.
Tableau offers three technical support programme levels to meet the needs of every business. Take a look at the programmes and see which one is right for you.
More support options for you
The Knowledge Base contains answers to tons of common questions as well as detailed product guides.
Have an open support case, or need to make one? We're standing by to help.
Are you deploying and monitoring with agility?
See where you stand on your data journey and gain insights about where to go next.
Maximise your Tableau investment