Ramp up faster with Tableau eLearning
Discover self-paced, guided learning paths curated by experts.​ Answer a few quick questions and we will recommend the best learning path to get you where you want to be.​
Be inspired
Join our data community and discover new ways to conquer challenges by learning from the experiences of others. Learn how to do more with your data and become inspired by innovation and new perspectives.
New product features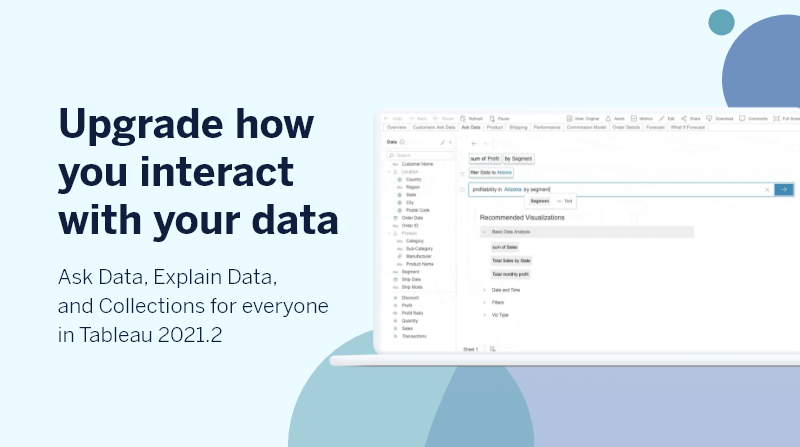 See what's new in Tableau 2021.2
Tableau 2021.2 brings new and improved ways to interact with your data. Upgrade now to take advantage of these new innovations, and get the most from your data with our latest augmented analytics features.
Learn more
Whatever your learning style, we've got you covered