Tableau Support self-help resources
Learn more about all Support resources available to you.
Introduction
Welcome to the self-help resources page, where we will give you a tour of the different resources that are available to you for whenever you encounter a problem or have a question about the product.
Our goal is for you to feel empowered searching for the best resource that will resolve your issue. We want to help you find the answer to your question quickly so you can get back to analysing your data.
This page will also cover best practices about how to use such resources, why they are important to you and your peers, and how you can provide feedback on some of the content.
At the end of this page, you will find a success story and little "Did you know?" facts that might also be of interest.
Support self-help resources
Why use these resources?
Get the most out of the Knowledge Base
When searching for a resolution or an answer, use the different filters located on the top and on the left of the search results pages, use different term combinations and refine your search query.
If you encounter difficulties when searching, remember to visit the Search tips and tricks page for help, as you may be using special characters in your query or you might be searching for a very long error or too-generic message (such queries will impact the search results).
To see if a Knowledge Base article is translated, use the language drop-down menu located at the bottom of every tableau.com page.
Feedback is important, especially when it is positive! If an article helped you, do let us know by clicking the Yes button at the bottom of Help and Knowledge Base content.
Become an active member of the Community
Tour of the Resources Hub
A self-help success story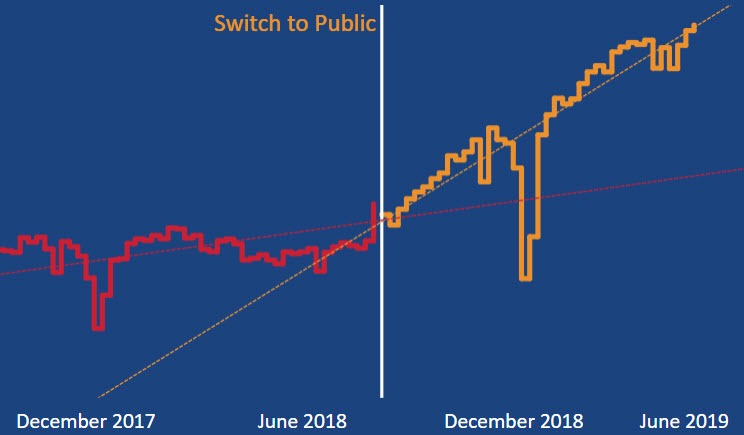 More than a million video views thanks to your feedback.
The Knowledge Base contains more than 150 silent how-to videos in its library. When these videos launched back in 2016, they were published as unlisted on YouTube and remained like this for about two years. Over that time period, they accumulated about 800k views. Since August 2018, these videos have been public and can be searched and found via your preferred search engine. Since this switch, the videos have reached more than 1.9M views!
Go to our Knowledge Base success story
Did you know?
These Knowledge Base, Community, Support Hub, Twitter and Trust pictures are available as stickers at Tableau Doctor during Tableau Conferences!
Did you know our tech experts also use the above self-help resources for support during Tableau Doctor sessions?
The search engine on the Tableau website uses machine learning to provide the best results to your search.
Every article you read in the Knowledge Base has helped resolve at least one customer issue! Since 2013, the Support team uses the knowledge-centred services (KCS) methodology to create and share knowledge.
The Having trouble page will help you report website issues and non-product issues, or fix videos that do not load. Access it at tableau.com/en-gb/having-trouble, from the Sasquatch page, the trial page, the free learning videos, etc.