Tableau case study: using analytics during a pandemic
An interactive, internal case study
Like our customers, Tableau employees, managers and leaders find themselves in a dramatically altered business world. COVID-19 is impacting every part of our business, from where we work to the way we measure success. In these challenging times, analytics have been critical to helping us make decisions confidently and quickly. While the dashboards shared below have been simplified – and the data has been randomised and made completely anonymous – the use cases are real. Our hope is that the resources presented here enable you to do more with your data during this time and assist your plans for recovery.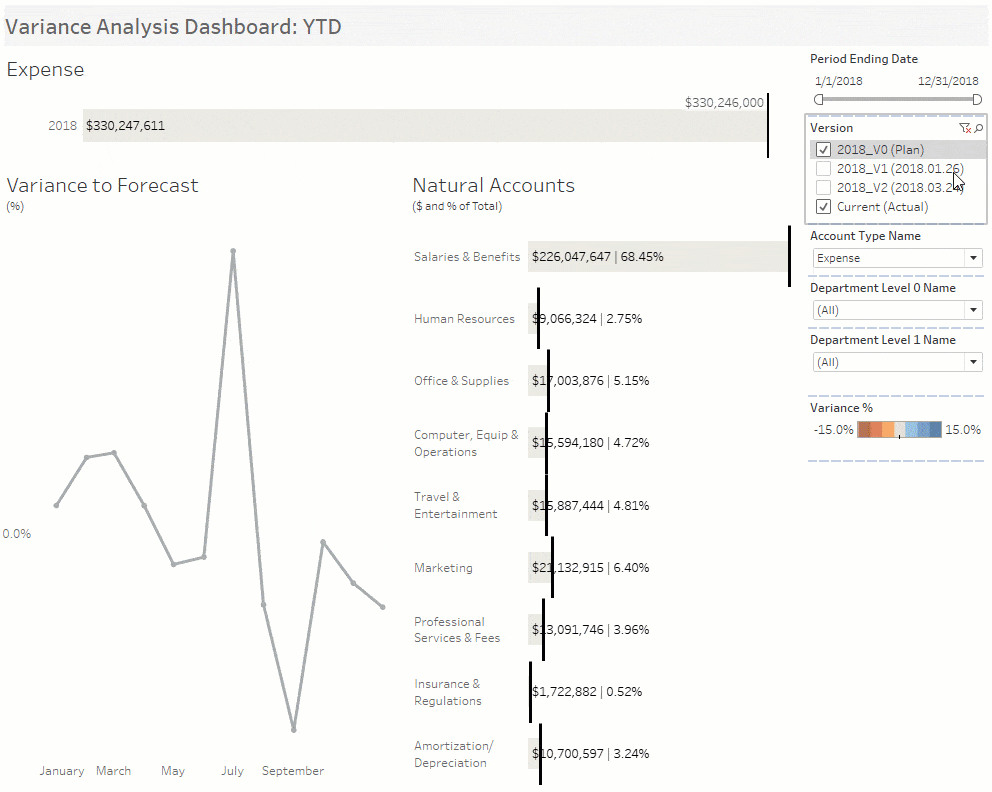 Finance: understanding and sharing variances
Given the rapid pace of changes in the economy and business operations, it can be harder than ever to manage budgets, expenses and forecasts. The finance team's dashboards provide up-to-date results and enable the team to change forecasts as uncertainty decreases. By sharing this dashboard with leaders across the business, the finance team supports strategic decision-making and resource allocation. Learn more about using Tableau for finance analytics.
Interact with the dashboard
Helping the public by sharing reliable information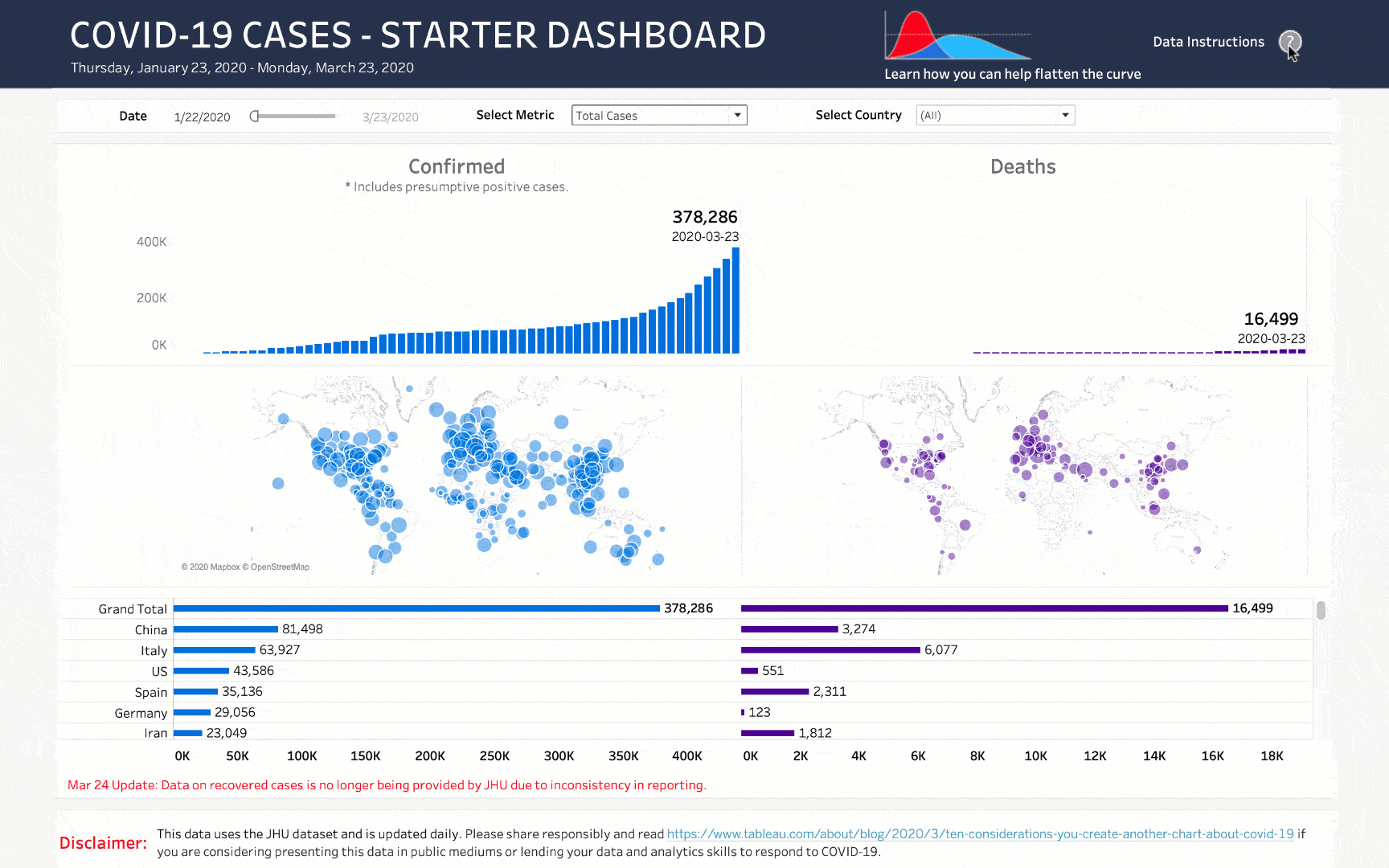 Preparing data and sharing dashboards
Tableau is using Tableau Prep Builder to create a clean Johns Hopkins University COVID-19 data stream that combines WHO and CDC case data. In addition to making that clean and up-to-date data available to you, we used Tableau desktop to build a global coronavirus tracking dashboard and a COVID-19 starter workbook to help you start blending your own data.
Visit the COVID-19 data hub
Learn more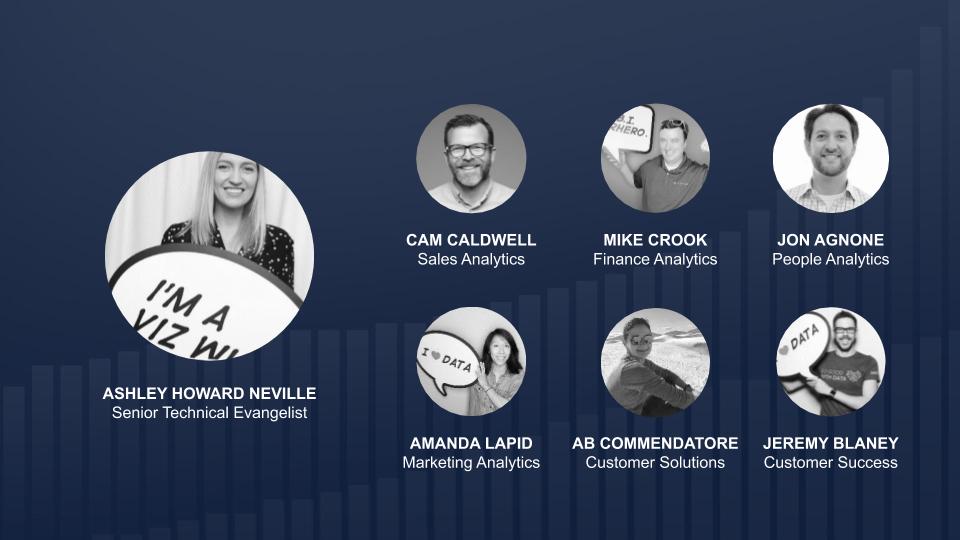 Webinar: How we use these dashboards
Join Tableau technical evangelist director Ashley Howard Neville for a free webinar to learn more about the use cases described on this page. Ashley will be interviewing the people who created these dashboards and host a question-and-answer session.
Visit our registration page