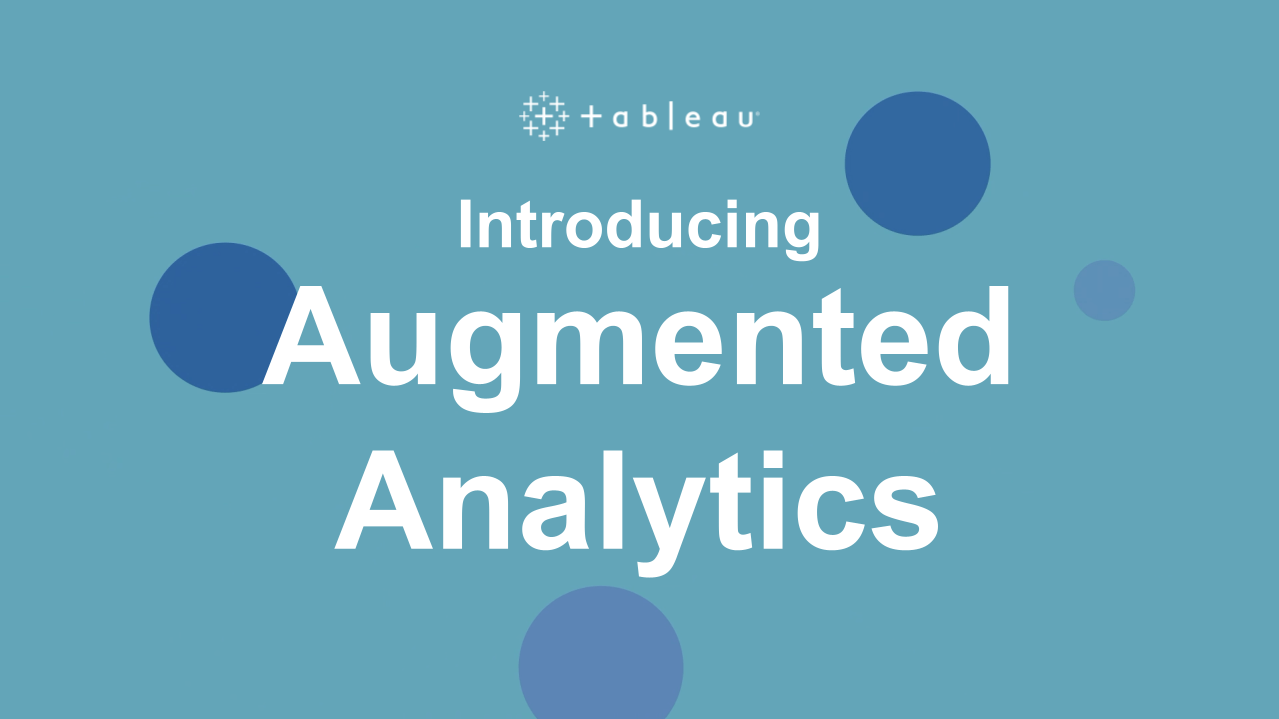 Augmented analytics is a class of analytics powered by artificial intelligence (AI) and machine learning (ML) that expands a human's ability to interact with data at a contextual level. We use AI to make analytics accessible so that more people can confidently explore and interact with data to drive meaningful decisions. From automated modelling to guided natural-language queries, our augmented analytics capabilities are powerful and trusted to help organisations leverage their growing amount of data and empower a wider business audience to discover insights.
Watch now
There's a growing disconnect between business leaders expecting a data-driven organisation, and employees who aren't comfortable either questioning metrics or leveraging data analysis to drive actions. We're excited to get AI into the hands of everyone to help answer relevant questions, make meaningful decisions and ultimately transform their business.
Ask Data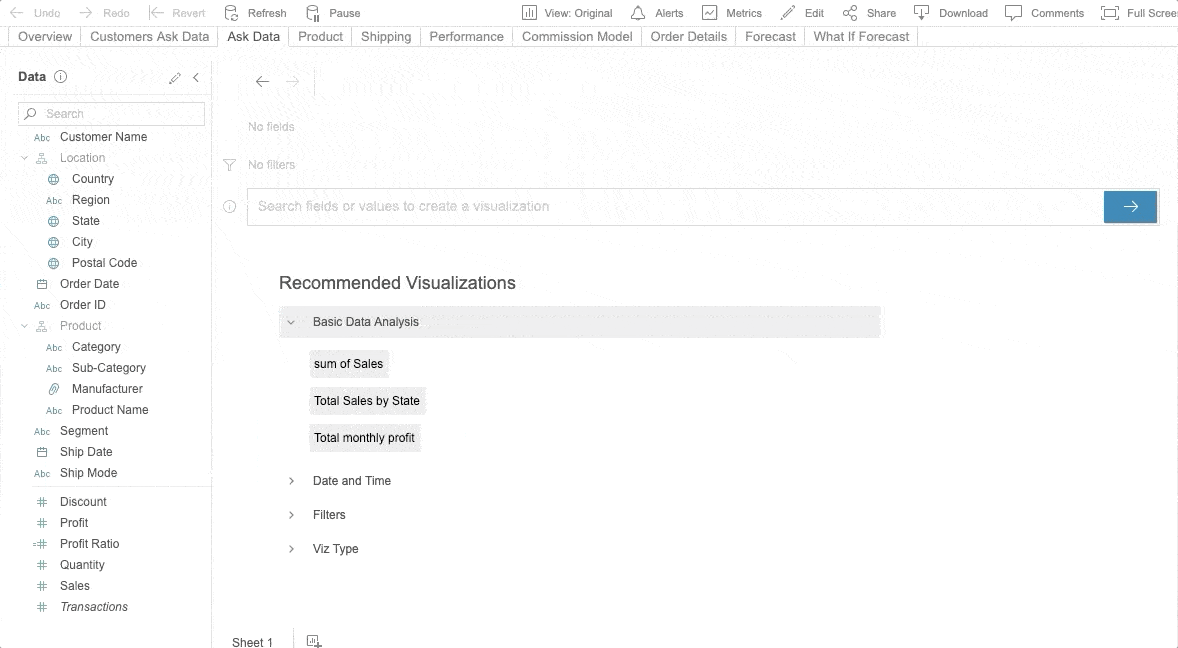 Ask Data allows people to use natural language to interact with data through a fast, powerful interface – it's as simple as typing a question with guided search suggestions to get instant answers. Results come in the form of rich data visualisations that enable business users to get the insights they want from their data.
Start asking questions with Ask Data
Try out Ask Data on Superstore, a global retail data set. Ask questions about sales by location or determine what total profit looks like each month.
Ask Data opens up an opportunity to close the gap between advanced analysts and a broader, general business audience, allowing anyone to connect and explore data.
Explain Data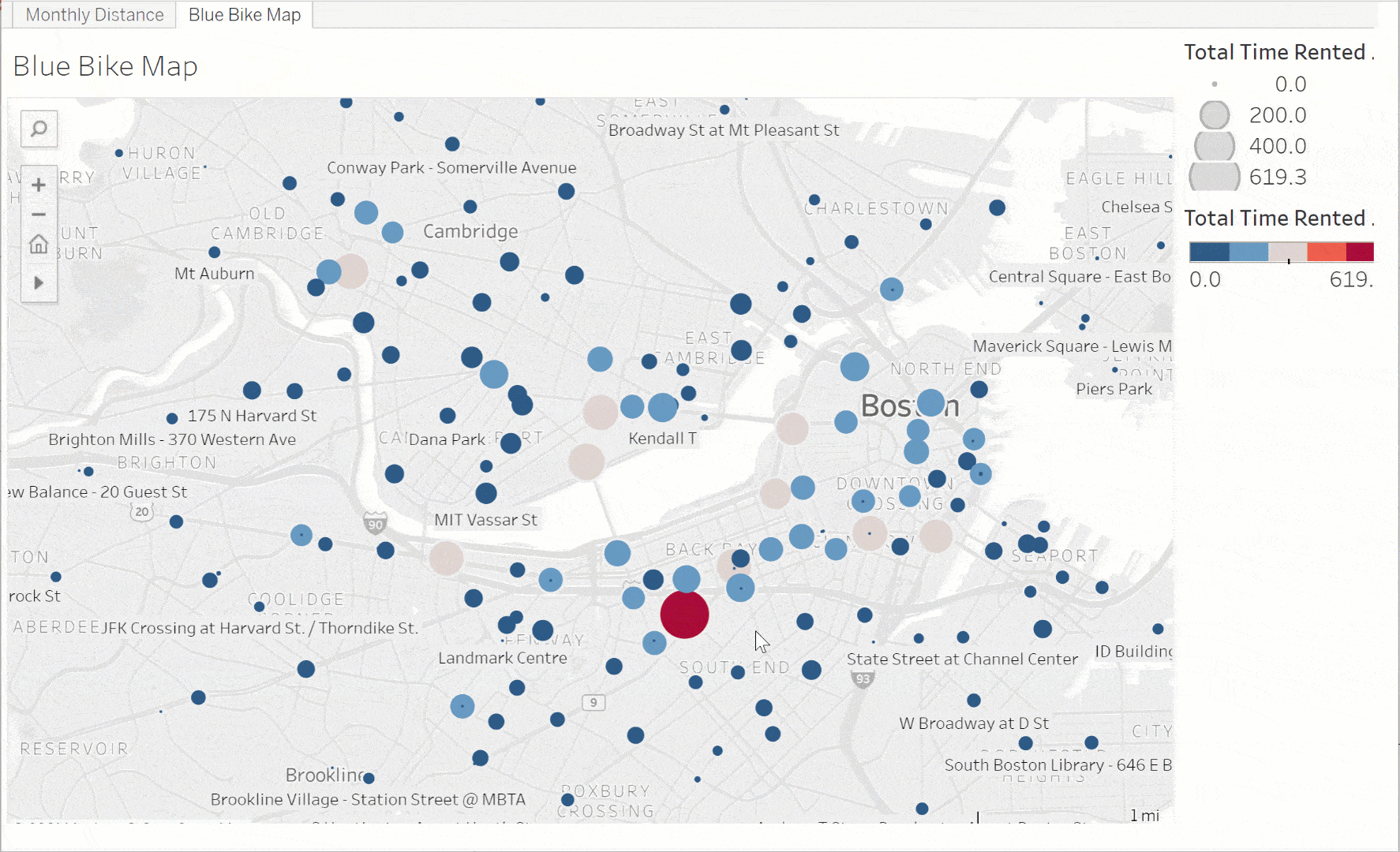 Explain Data automatically provides AI-driven explanations for the value of a data point with a single click. Based on advanced statistical models, explanations are integrated in existing workflows, saving users' time and unearthing new understandings about their data that they may not have found otherwise. The interactive feature offers analysts and business users alike a jumping-off point to fuel deeper data exploration.
Get explanations with Explain Data
Try out Explain Data on Superstore, a global retail data set. Dive into possible explanations about profitability variance and outliers by state, and explore further with Ask Data on the dashboard.
Ask Data for Salesforce
Ask Data for Salesforce enables Salesforce users to ask any question using natural language* and semantic search, and get instant answers in the form of insights, instantly generated reports and recommended dashboards, tailored to the context of their business. Because Einstein learns the structure and context of language in your organisation directly from CRM, you spend less time coming up with the right question and more time taking action on intelligent insights.
*Natural language queries will be generally available later this year.
Einstein Discovery for Reports
Einstein Discovery for Reports automatically gives you AI-powered insights directly within your Salesforce Reports, helping you quickly understand what happened and why it happened, so you can take action intelligently. Einstein scans your report data quickly and thoroughly using machine learning and comprehensive statistical analysis. And with just a few clicks, users can dive into the associated Einstein Discovery story for deeper analysis.
Learn how to use Einstein Discovery for Reports
Data Stories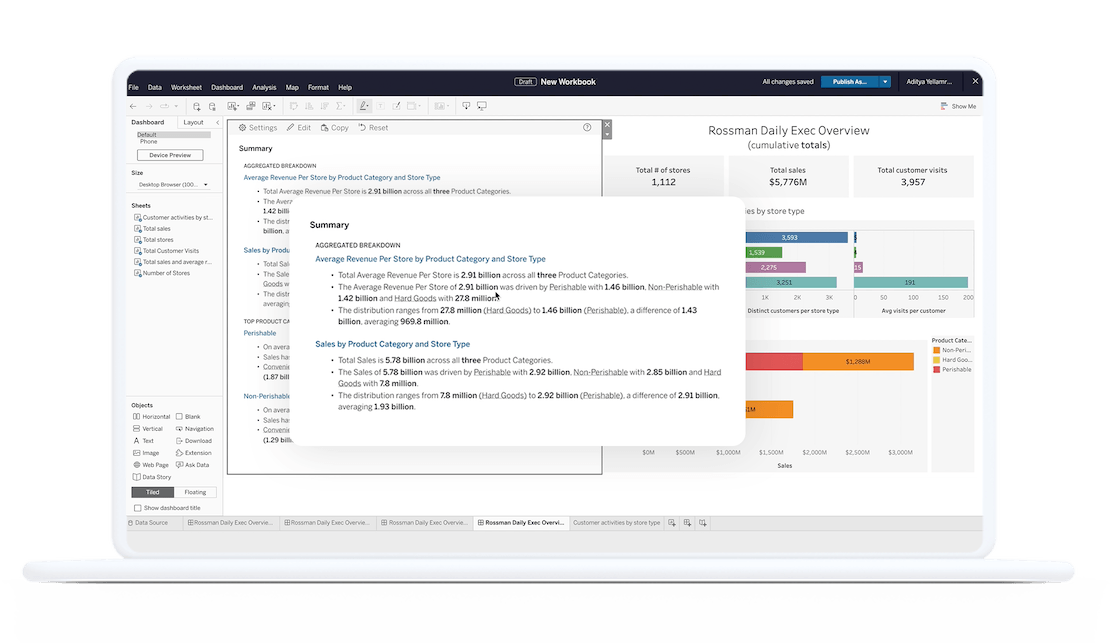 Data Stories adds automated plain-language explanations to your dashboards in seconds. This feature breaks down your data by relevant dimensions and presents insights as bullet points that are easy to read and understand. Save analysts' time and make analytics easy for everyone with this new consumption experience built for business users.
*Coming soon in English in Tableau 2022.2
Learn more