---
The Tableau platform
The world's leading analytics platform
Tableau is the broadest and deepest end-to-end data and analytics platform. Ensure the responsible use of data and drive better business outcomes with fully integrated data management and governance, visual analytics and data storytelling, and collaboration – all with Salesforce's industry-leading Einstein built right in.
Enterprise analytics without compromise
When it comes to elevating people with the power of data, only Tableau combines a laser focus on how people see and understand data with the kind of robust, scalable platform you need to run even the world's largest organisations. Tableau fits your enterprise architecture – we'll never dictate which cloud you deploy in or the data sources you use. Tableau offers the most choice and flexibility to continue to grow with you as your technology and data strategy evolve – while making your IT team happy, too.
Watch now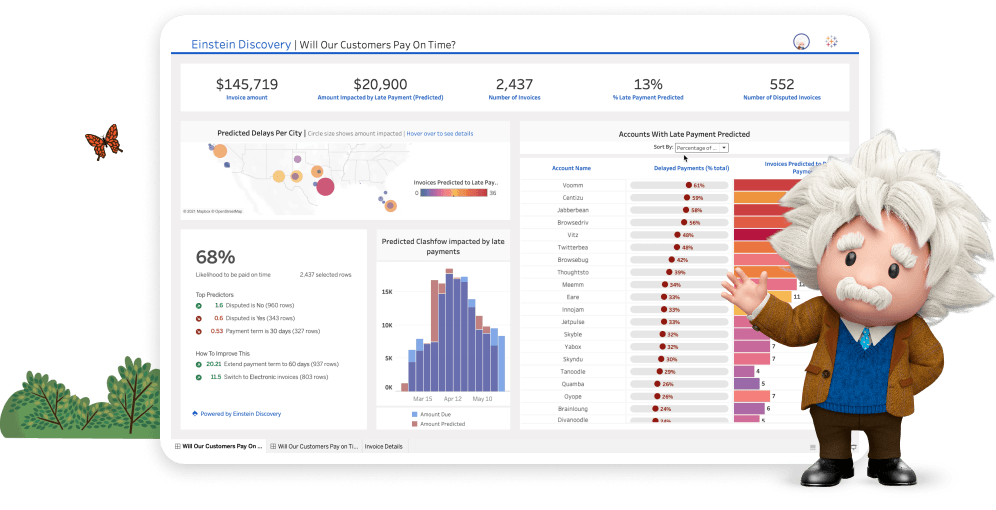 Powered by Einstein AI
Developed by Salesforce and driven by machine learning (ML), Einstein Discovery delivers predictions and recommendations within Tableau workflows for smarter decision-making. Data scientists, analysts and business users alike can create powerful predictive models without needing to write algorithms.
Learn more
We're using the strengths of Tableau to help non-technical users easily ask questions from the data directly, instead of having to submit a request with our team.