Discover the story your data has to tell. CRM Analytics (formerly Tableau CRM) empowers your Salesforce CRM users with actionable insights and AI-driven analytics right in their workflow.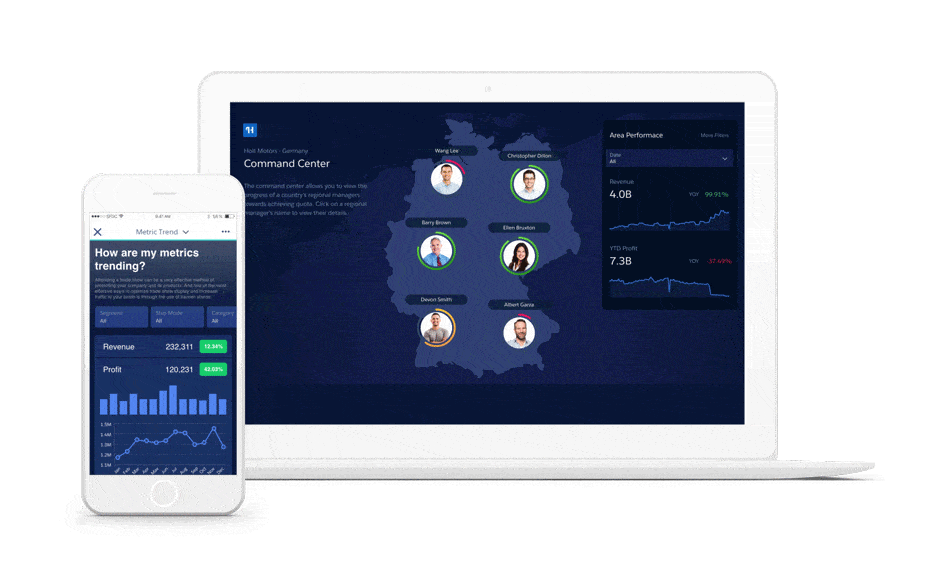 Make the right decision every time
Work more efficiently, spot trends faster, predict outcomes and get AI-based guidance on the best steps to take while you stay in the flow.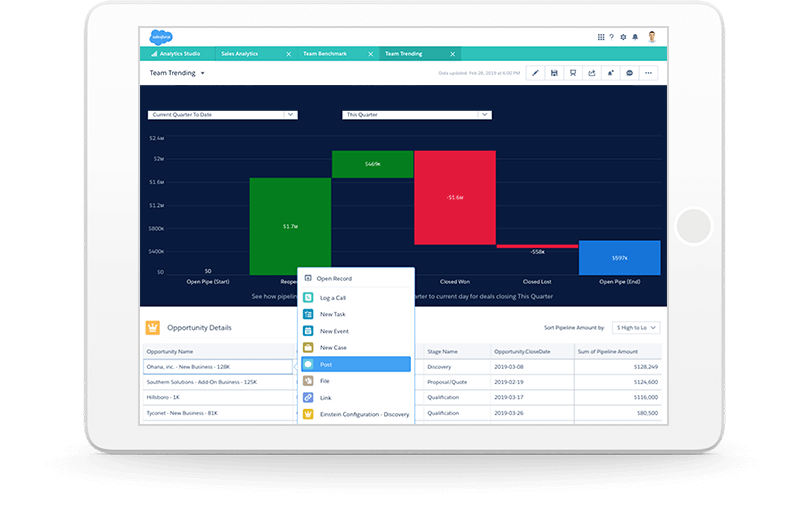 Know exactly what to do next
Use the action framework to take action on a record like collaborating in Chatter, updating records and sharing visualisations with the team.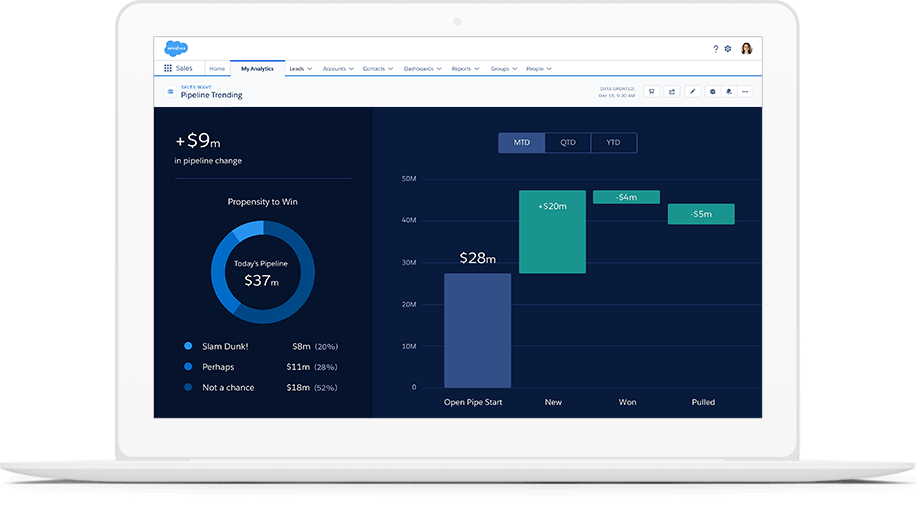 Fully part of Salesforce CRM
CRM Analytics is native to Salesforce, so data can be woven seamlessly into every action and decision taken in Salesforce.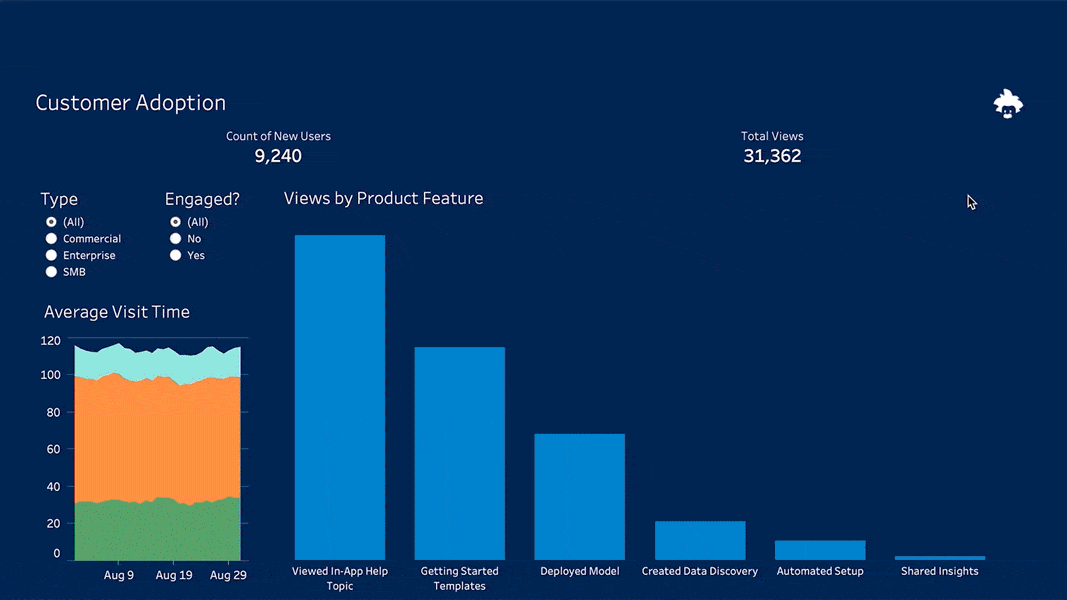 Einstein Discovery in Tableau
Get trusted predictive models in your Tableau workflows for speedy decision-making.
Learn more
CRM Analytics can help your business with powerful CRM analytics