Develop propositions and products that lead innovation

As digitisation increases across every sector, so do the opportunities for Telcos to deliver sector specific solutions.
Your Network may be your crown jewels, but there's a strong chance it brings the same functionality as your competitors. Monetising the inbuilt benefits of your Network and the smart use of your technology can deliver value-added differentiation, resulting in increased customer satisfaction and loyalty.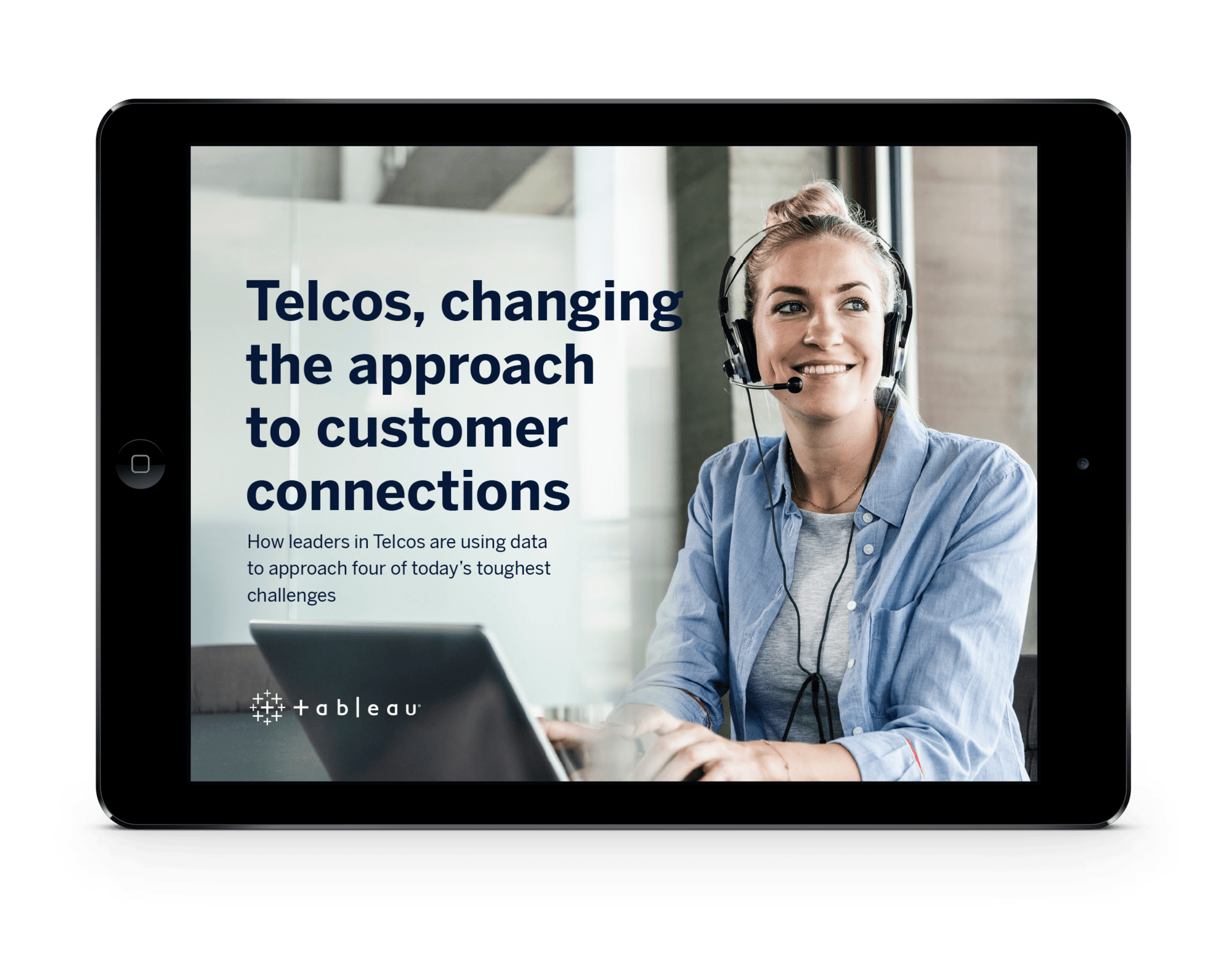 Telcos, changing the approach to customer connections
Download our ebook to discover how telcos are using Tableau to solve the four key issues in their organisation.
Read now