Start exploring data with Tableau Reader
Share
Empower your team with visualizations created in Tableau Desktop. Save your workbook as a .twbx file and share it with anyone with Tableau Reader or Desktop.



You can even save the file on a shared network drive for anyone in your organization to see. When your data updates, simply save a new version of that file at the same location and your team will have the latest data at their fingertips.
Interact
Desktop users can provide interactive filters and actions that make it simple to answer not just one question, but many questions.



For instance, the sales analytics team could create a workbook on quota attainment that shows results for the entire company. Then, individual sales reps could open that workbook and filter to their territory to see their own contribution.
Find an easier way to share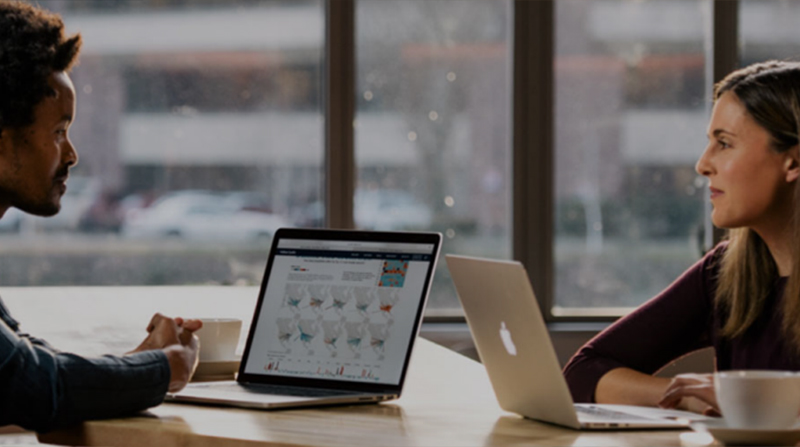 Stop wasting time on change requests and visualization updates. Change and share your views in real-time with one of our sharing and collaboration tools.
Subscribe to views you want to see, interact with robust dashboards, and access your insights from any mobile or desktop device. Our products also offer extensive permissioning, security, and version control capabilities to make sure your data is always in the right hands.
Share dashboards & data. Collaborate with governance.
Keep data secure on your servers.
Use Tableau Mobile for data on the go.
---
---
---
Already using AWS, Azure, or GCP? Host Tableau Server in your environment.
Full control of your software, no hardware
Use Tableau Mobile for data on the go.
---
---
---
Skip the hardware setup. Tableau Online is a hosted Tableau Server.
Reliable, secure, and always up-to-date.
Use Tableau Mobile for data on the go.