4 Actions Business Leaders Can Take to Scale Data and Analytics in the Cloud with Tableau and Snowflake
Tableau and Snowflake share how businesses can win in the data economy by uniting siloed data, and scaling data and analytics in the cloud.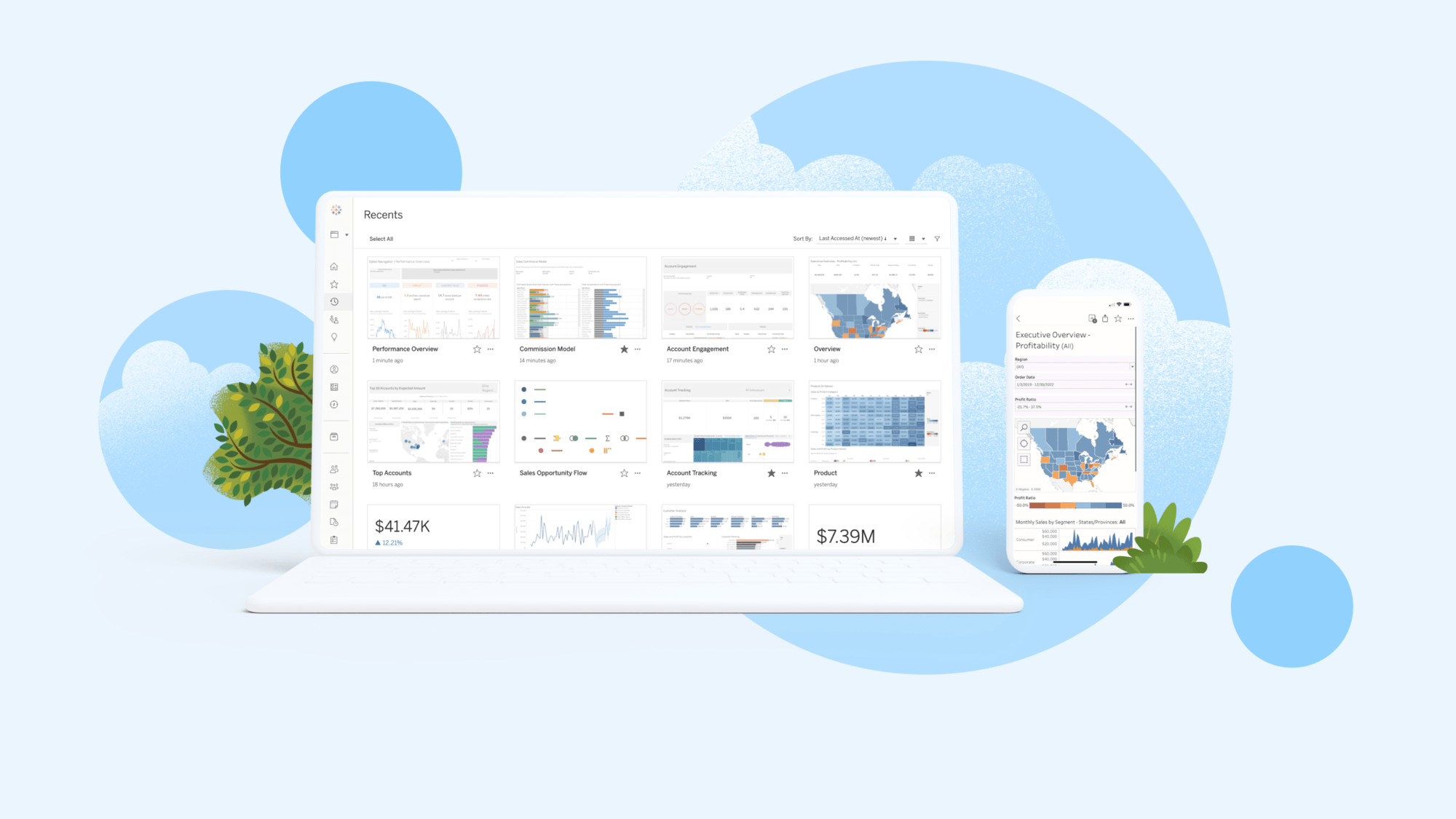 Enterprises are eager to win in the data economy. This economy, representing global supply and demand for data, and data-driven applications or services, grows because more enterprises seek critical insights from data-fueled products and services that support their success.
Tableau partner Snowflake surveyed business and technology leaders to learn what it means to win in the data economy, what characterizes leaders and laggards, and how it's important to care about data to achieve successful outcomes. According to their research, organizations across industries like financial services, health and life sciences, and retail haven't fully benefited from the data economy and most haven't unlocked value from their data. As they struggle to manage and get value from it, they seek guidance.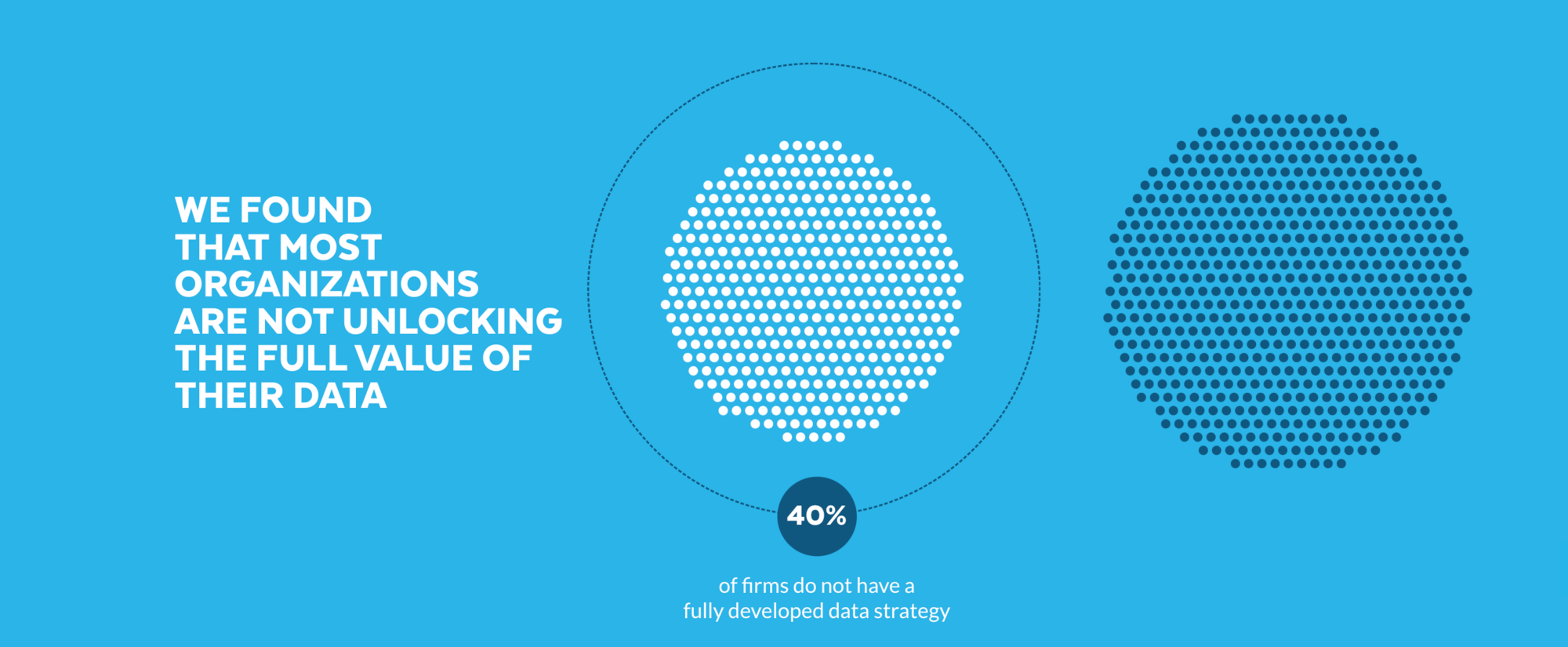 How to Win in Today's Data Economy, Snowflake Inc., 2022.
Whether you're focused on revenue growth, more market share, agility or other outcomes—these four actions help create a foundation for benefiting from the data economy, becoming a data leader, and achieving tangible results:
Create a strong Data Culture
Adopt an AI-driven, enterprise-ready analytics platform 
Migrate to the cloud
Choose the right partners to scale cloud-native analytics 
Let's hear from organizations embracing them and explore each along with some resources to help you become a data economy winner.
1. Create a strong Data Culture
Without this foundational element, most organizations are unable to fully realize the value of data. That's why so many have jump-started a Data Culture, making significant investments and changes to become data-driven. 
What are the signs you have a strong data culture? 
Leadership prioritizes and requests that the business become data-driven so everyone sees and understands data, achieves more with it, and realizes its full value.
Your teams use data to make better, faster decisions in a dynamic environment. They leverage the critical insights gleaned from data to address key business challenges and goals. 
Your organization modernizes its data and analytics, embracing the cloud to increase access and facilitate analysis, innovation, agility, and resilience. 
"By virtue of having apps and data storage in the cloud, you help break down silos that exist within organizations," said Jennifer Belissent, principal data strategist at Snowflake. Jennifer and Tableau share their perspective in Forbes about how "Data Culture Enabled by the Cloud Accelerates Time-to-Value." 
To discover why and how to develop a Data Culture, Tableau offers a playbook that can help you build, expand, and mature your data capabilities.
2. Adopt an AI-driven, enterprise-ready analytics platform 
Data leaders choose to use an AI-driven enterprise analytics platform that equips their teams with trusted data-driven predictions and insights to scale and improve decision making in the flow of analysis. 
Traditional solutions can't offer speed to insight or self-service as you digitally transform and tap into rapidly growing data for your teams and customers. A more sophisticated solution like Tableau that curates, manages, and analyzes data spanning sources on-premise and/or in the cloud, supports everyone in creating meaningful impact and building agility.
Tableau is easy to start and scale, especially with Tableau Cloud, which offers the fastest way to deploy and experience our offerings at scale, along with Advanced Management capabilities that enhance analytics security, usability, and scalability. Our Tableau Accelerators—more than 100 ready-to-use, in-product dashboard starters that you can combine with data and customize to fit different needs—also support different industries and verticals, and help people perform analyses that create endless possibilities and problem-solving with data. With Tableau Pulse powered by Tableau AI we've reimagined the analytical experience for business users.
3. Migrate to the cloud 
More organizations are accelerating cloud adoption to support their data-driven, digital transformations. They're making this shift to gain more flexibility, agility, and scalability for their needs and distributed workforce, reduce IT overhead, and increase resilience and performance.  
To consider all elements of a cloud migration, we encourage exploring some critical questions that will increase confidence in your planning, approach, and investment. For example:
What problems must be solved?
How will the cloud enable you to do things differently?
What new approaches should be adopted?
What systems need to go away, remain, or evolve?
How can we deliver an effective user experience for everyone?
How will we measure and encourage ongoing cloud-native analytics value?
However you embrace the cloud, opting for the fully on-premise infrastructure, a hybrid strategy, or migrating fully to the cloud, Tableau connects to data wherever it sits and fuels insights for more teams across your business. 
Tableau's journey to the cloud
Tableau had a transformational migration to the cloud, which included careful evaluation of many criteria and needs, more collaboration, a new way of handling data management, and applying key processes. This blog series details our experience to gain a unified source of truth with our data sources that support new, exciting analytics use cases. 
4. Choose the right partners to scale cloud-native analytics 
What should you look for in partners that help you benefit from cloud-native analytics? They must safely store data and offer analytics at scale to enable smarter, faster, more confident decisions. They must have built-for-the-cloud capabilities and strong connections. And they must spark measurable outcomes (e.g., improved performance and customer relationships, more market opportunities, and data monetization). These are a few to consider. 
Snowflake and Tableau have these qualities and address the challenges of increased data and organizational demands. Snowflake provides near-limitless data storage and processing, and Tableau provides intuitive, self-service data analytics for anyone, anywhere. Learn more about Tableau's history of innovation with Snowflake.
Cart.com is an enterprise that benefits from our partnership to unlock year-over-year, significant revenue growth, which was achieved by embedding Tableau analytics in Snowflake that powers their industry-first, end-to-end e-commerce platform. "By taking advantage of Snowflake and Tableau Embedded, we can build a world-class tool for our brands to come in, get descriptive, out-of-the-box dashboards, and empower their business to make insightful decisions," shared David Berry, director of insights delivery at Cart.com, during Snowflake's summit in 2022. 
Go cloud with your data storage and analytics
Whether your organization is or isn't fully benefiting from the data economy and cloud-native analytics, taking these small (or what may feel like bold) steps can unlock more opportunities—for your organization, people, and customers.
Tableau will keep investing in our platform to help you embrace and thrive with data in the cloud. We will partner with industry leaders and provide expert advice, solutions, and valuable offers. Visit the Snowflake and Tableau Solutions page to learn about customer offers, access relevant assets—from our  Snowflake Account Usage Accelerator to how-to content—and stay updated on our product enhancements.
Subscribe to our blog
Get the latest Tableau updates in your inbox.