Few industries combine billion-dollar bets, cutting-edge science, and global impact like pharmaceuticals and biotech. Big decisions require big insights—and Tableau lets anyone get answers instantly. At major pharmaceutical companies around the world, Tableau supports data-driven action from the lab to the boardroom. Tableau empowers life sciences analytics.
With Data everywhere, Tableau can put the power of self-service visual analytics in the hands of everyone at Merck, achieving your goals around:
Supply Chain
Finance
Marketing
HR
IT
Cost Reduction

Register for Tableau Conference 2018 in New Orleans!
Join Tableau and your Merck peers in the Big Easy for TC18 October 22-25! Choose from hundreds of customer speaker and hands-on learning sessions, as well as network and party with other data lovers. Merck employees get $100 off registration using the code MERCK5. Click below to register.
Tableau on the Gartner Magic Quadrant
View more details on how analysts believe Tableau stacks up in comparison to other data analytics platforms.
Check it out
Tableau Community & Resources for Merck Employees
Tesla turbo-charges data insight to improve production
See how Tableau is helping Tesla grow and get value right. For production, it's helping hour by hour, minute to minute, helping to answer key questions like—"Am I hitting my numbers for this hour?" And if I'm not—why not?"
Read more
Advanced Bio-Logic streamlines clinical trials with Tableau
Jon Denne, Director of Business Development @ Advanced Bio-Logic: "We didn't think that there was a single product on the market that would allow us to accomplish what we needed to accomplish with one relationship. We needed a product that was gonna enable us to connect to disparate data sources. We wanted a fast visualization engine. We wanted something that was going to be flexible for the customer so that as they needed changes, we could respond to them quickly, or they could potentially make those changes themselves. Tableau absolutely accomplishes that. We were looking for a little bit of a solution, and we think we hit a home run."
Read more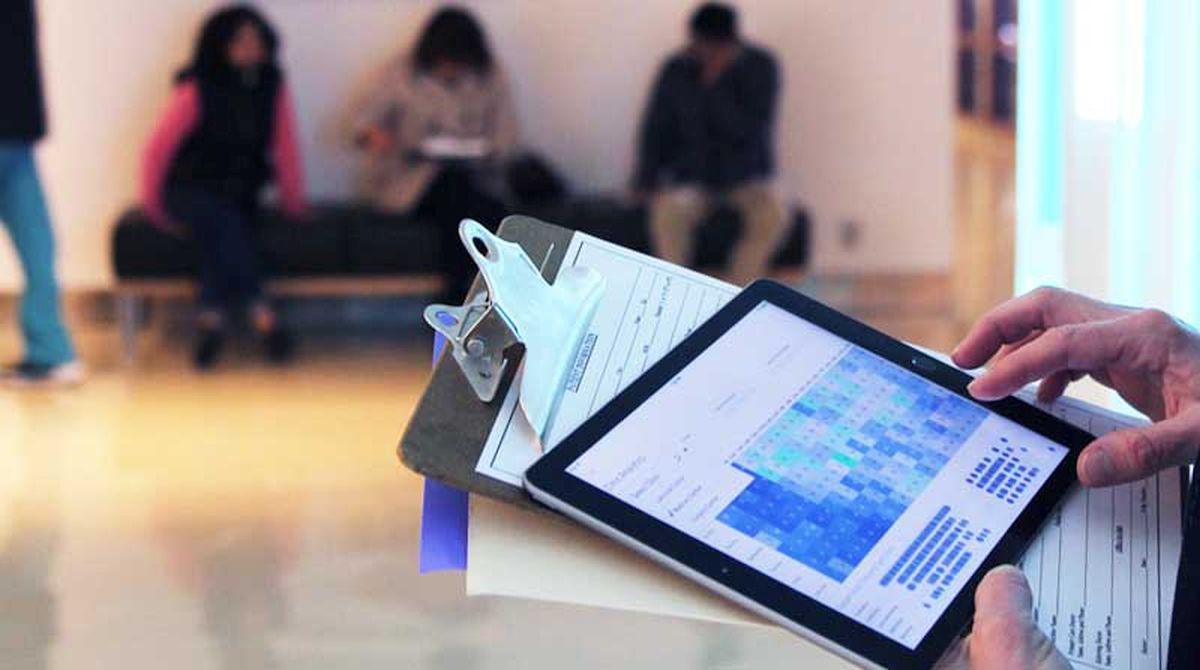 PAREXEL brings industry-leading analytics to clinical trials
Today, PAREXEL embeds Tableau Server into their Perceptive MyTrials Analytics® product, helping customers access data from clinical trials. PAREXEL also uses Tableau internally to drive the business. With Tableau and MyTrials Analytics, customers access industry-leading dashboards that display the entire performance of their clinical trial. Additionally, they can ask questions of their data and quickly spot outliers.
Read more
Honeywell uses Tableau to reduce governance risks for 20,000+ users and power their business
Sherri Benzelock, VP of Business Analytics Transformation, joined Tableau CEO Adam Selipsky on the stage to share Honeywell's Tableau deployment story and how governance with Tableau has helped reshape their business. "Our Tableau deployment went viral. In less than two years, we have 20,000 users. The reason for this success is because we've been able to strike the right balance between empowering the business, enabling better visibility, and instilling trust and governance in the data."
Watch the video
Swedish Medical shares quality metrics to improve care & save millions
Swedish Medical Center (Swedish) needed to understand and communicate physician and hospital performance across a number of areas—but traditional reporting solutions were cumbersome to implement and expensive to maintain. After implementing Tableau as its primary enterprise-wide analytics platform, the healthcare provider is driving improvements in quality care, improving patient experiences, and enjoying substantial savings through process improvements and improved efficiencies.
Read more
Product Spotlight: Tableau Server
From security and governance to fast, flexible deployments and your own data with only one click, Tableau Server empowers unique needs of different types of users to create, explore, and view trusted content with Tableau's self-service analytics platform.
Learn how Tableau integrates with dozens of your current technologies
Tableau and SAP: With SAP and Tableau, you can bridge the gap between enterprise resource planning (ERP) and business intelligence (BI) to create a more accountable, performance-driven culture.
Tableau and AWS: Tableau integrates with AWS services to empower enterprises to maximize the return on your organization's data and to leverage their existing technology investments.
Contact your Tableau Team
Chris Roop, Account Executive e:croop@tableau.com

Tableau is proud to partner with great companies like Deloitte and ZS Associates (just to name a few) when working with Merck.