Tableau for industries
Federal and defence analytics
Inform mission-critical decisions, drive operational agility and improve service delivery with data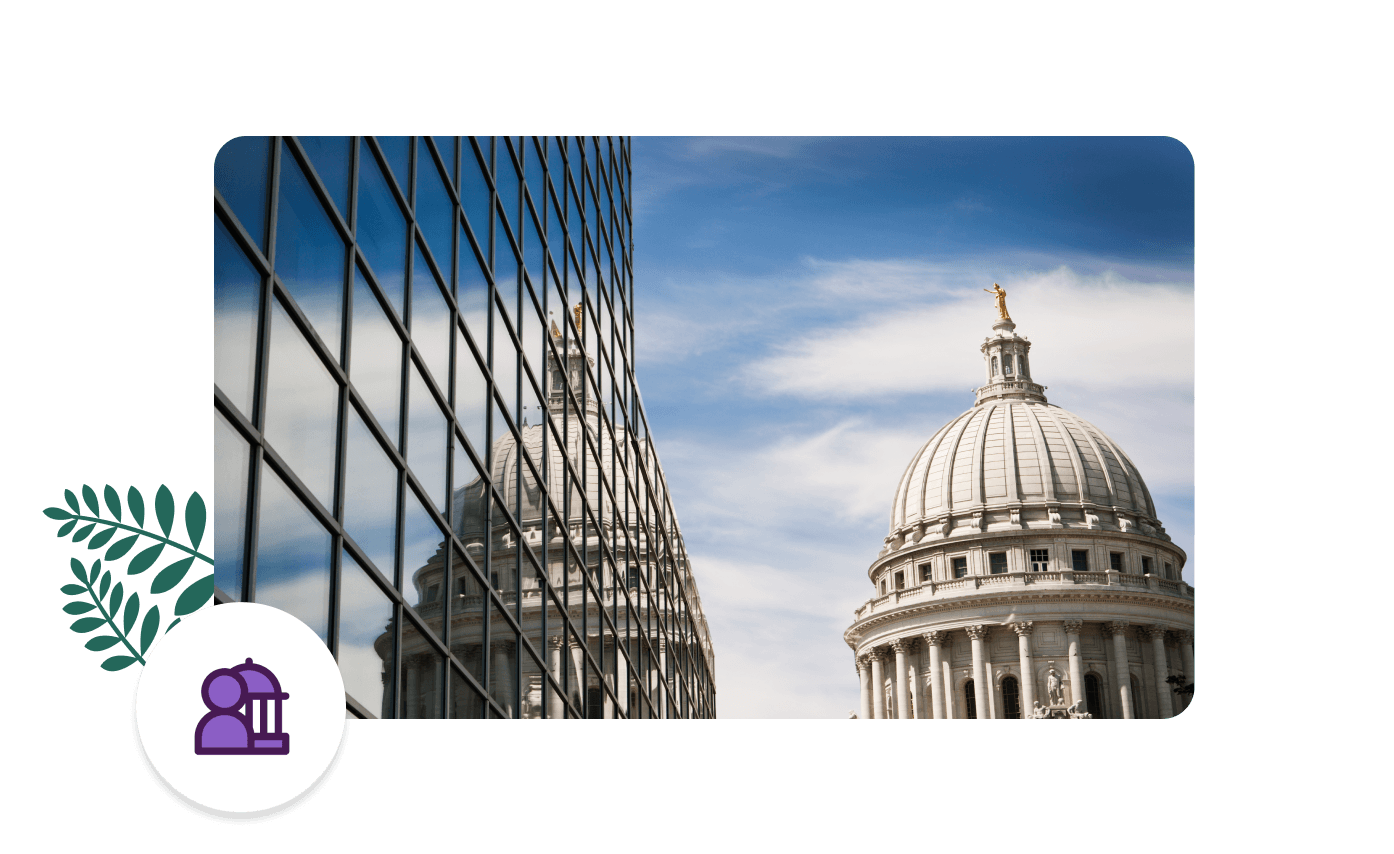 A data-driven approach to improving payment integrity
Agencies are leveraging data to quickly respond to crises and deliver critical economic relief and public services while remaining effective stewards of taxpayers' money. Hear how the US Health Resources and Services Administration (HRSA) supported the Provider Relief Fund, authorised by the CARES Act, leveraging advanced analytics.
Watch now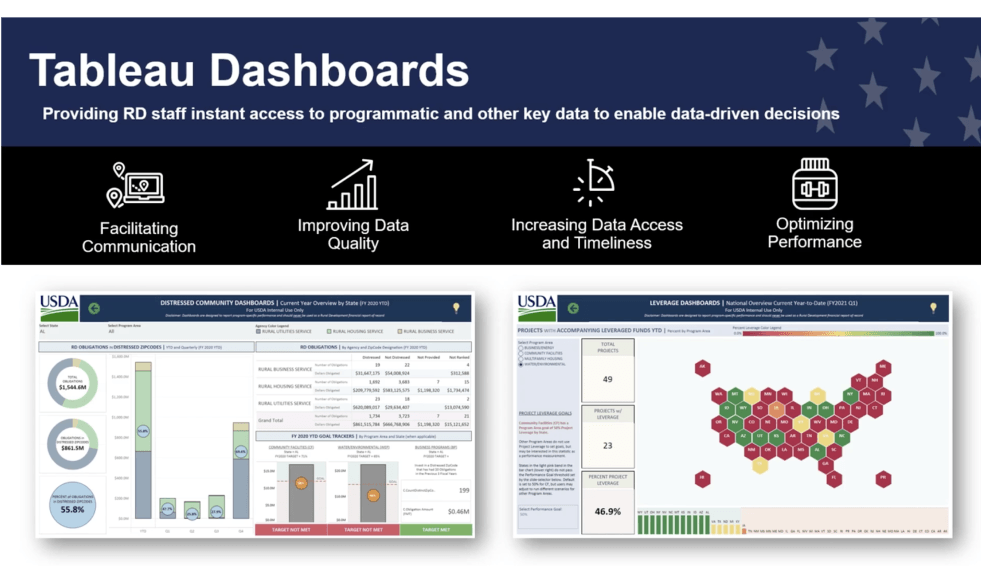 How data analytics can help support vulnerable communities
This on-demand virtual session from the Tableau Government Summit explores how USDA Rural Development used Tableau to identify vulnerable communities needing economic relief during COVID-19.
Watch now
When it comes to data, we are trying to create that single source of truth, facilitate performance and empower our stakeholders to drive new insights and inform decision-making.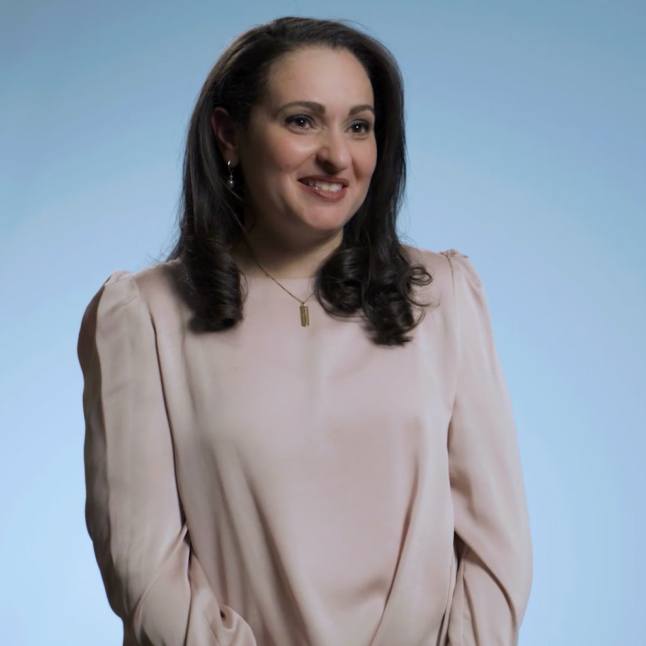 Learn how the US Agency for International Development (USAID) became a data-driven organisation, using Tableau to meet 90 per cent of its data needs – enabling it to carry out its life-saving work around the globe more effectively.
Read the story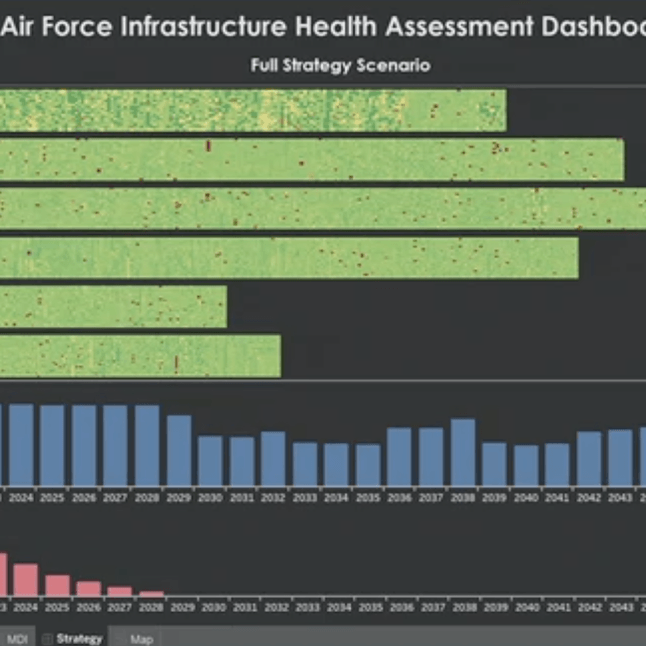 See how the US Air Force used Tableau to create an analytical platform with a customisable front-end visual interface, enabling the branch to make better, data-driven decisions.
Watch the session
Find out how the Australian Financial Security Authority used enterprise-wide self-service analytics and predictive modelling to reduce ad-hoc workforce reporting and minimise risk significantly.
Read the story
Solutions
Featured solution
Discover how Tableau enables public sector organisations to leverage robust data analytics that help improve regulatory compliance and reduce risk.
Find out more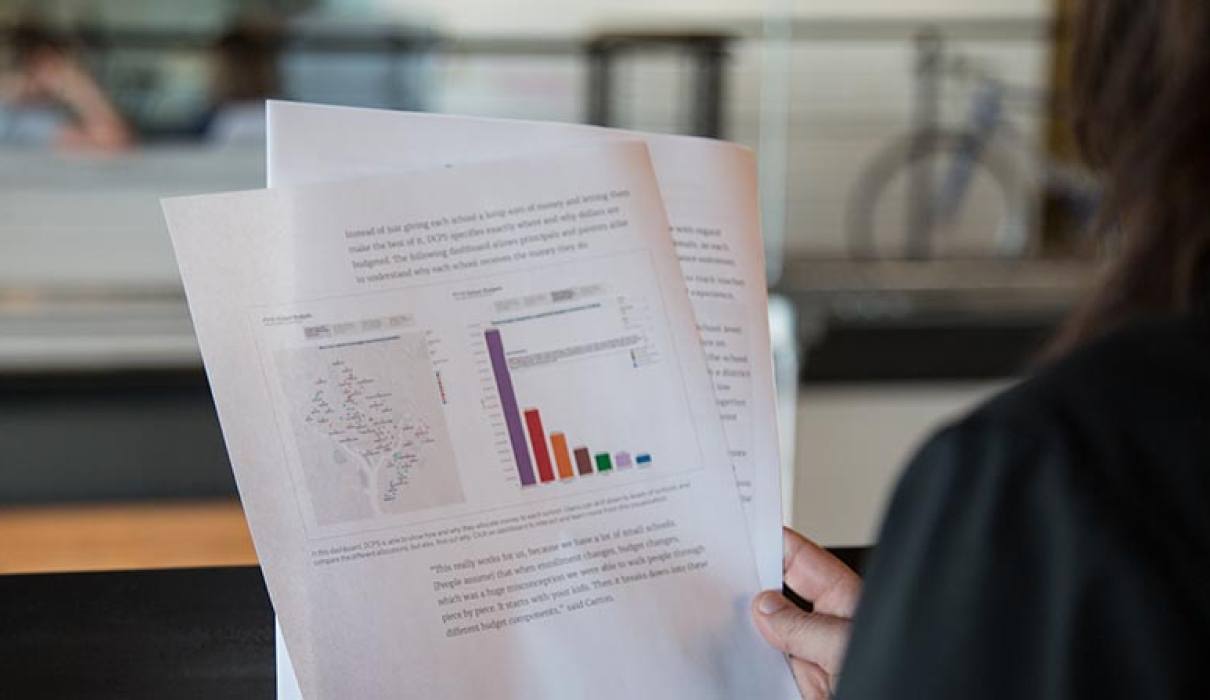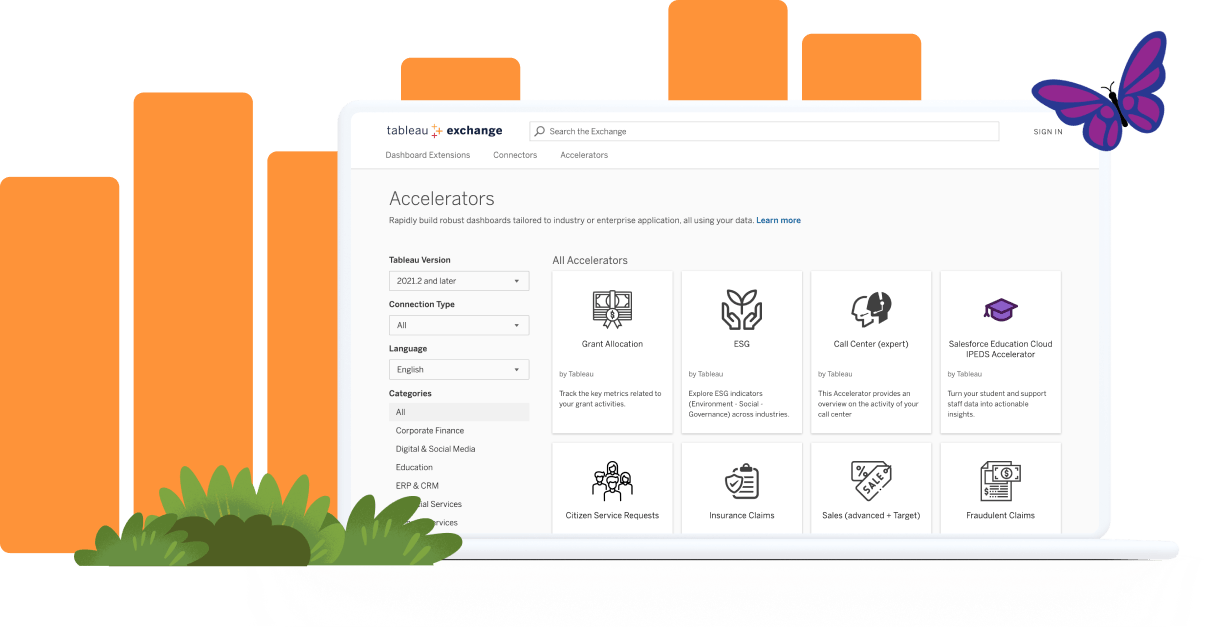 Get expert-built dashboards to address federal-specific business needs with Accelerators on the Tableau Exchange.
Visit the Tableau Exchange
Visualise government data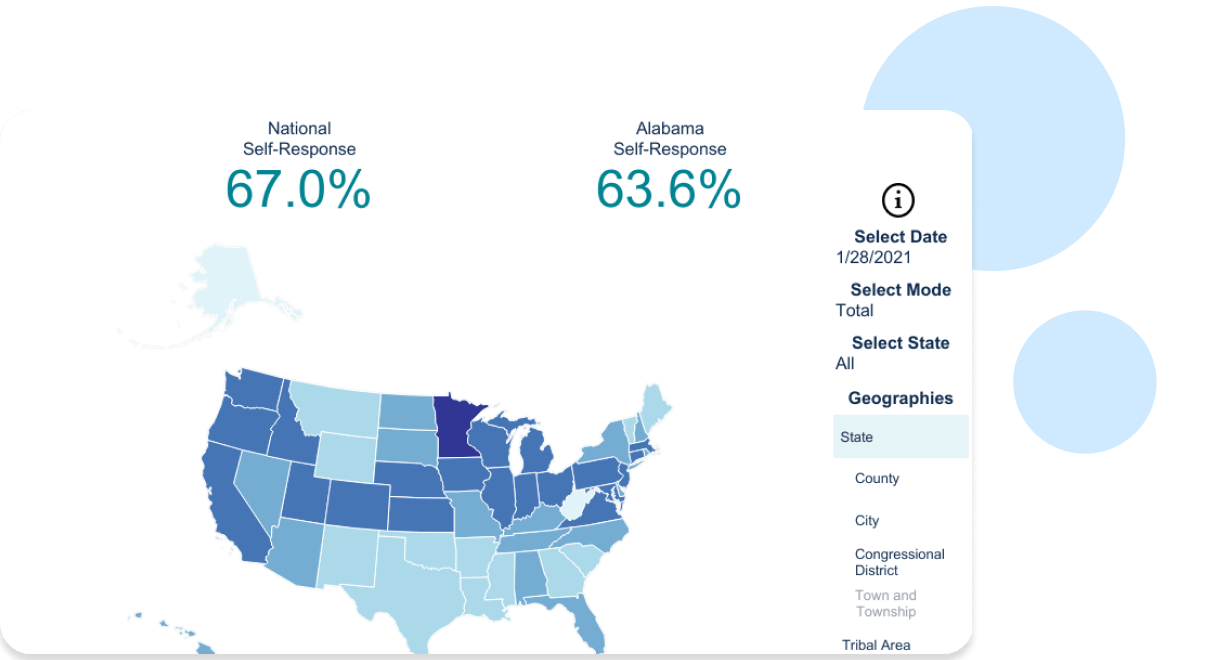 This interactive data visualisation allows users to quickly understand self-response rates in communities to encourage action before the collection deadline.
Explore the viz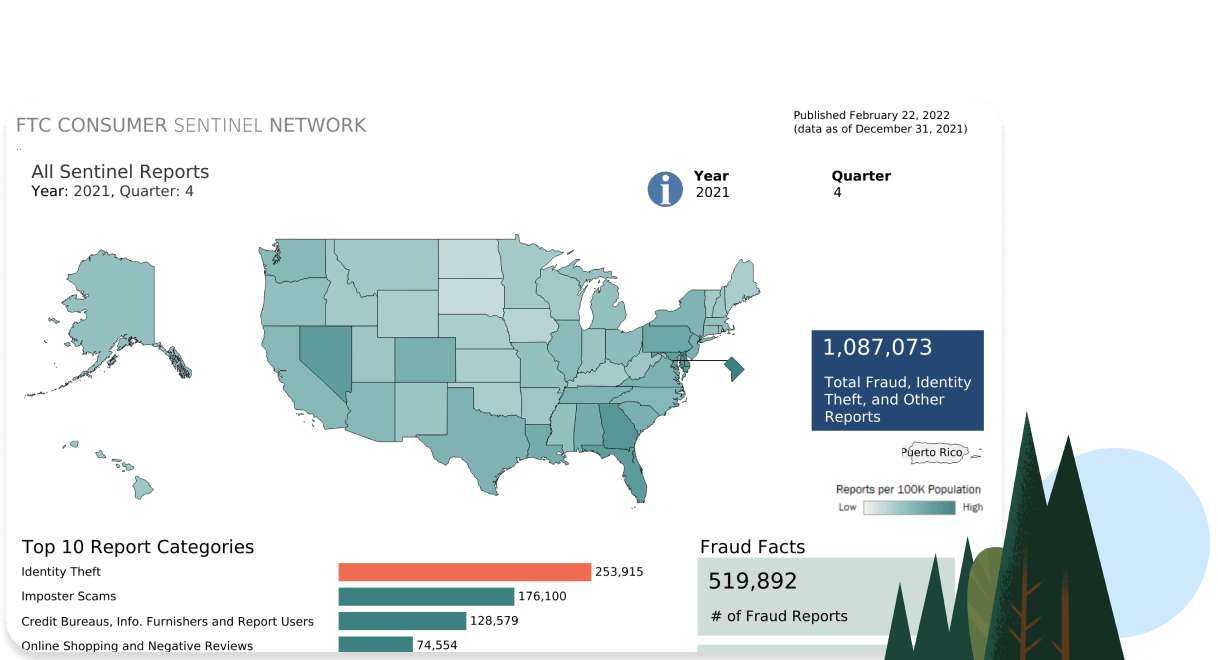 This collection of data visualisations informs and protects American consumers with fraud and identity theft data reported by millions of people across the country.
Explore the viz
Salesforce and Tableau
A complete intelligence platform built on the world's #1 CRM, Salesforce, CRM Analytics offers federal governments a native analytics experience. To boost productivity, Salesforce users can surface intelligent, actionable insights – right within their workflow. Explore Salesforce solutions for the government.