DataFam Roundup: April 3-7, 2023
A weekly blog that brings together what's trending in the Tableau Community all in one post.
Welcome! Dig into this week's DataFam Roundup—a weekly blog that brings together community content all in one post. As always, we invite you to send us your content—and the DataFam content from your peers that have inspired you! Find the content submission form here.
Community Highlight
To recognize new and consistent Tableau contributors—we're excited to have a section within the weekly DataFam Roundup called the Tableau Community Highlight. Find out how to get involved.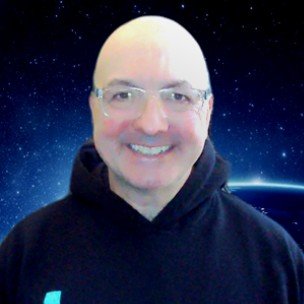 Ray Givler, Senior Decision Support Consultant at Helion
Pennsylvania, USA
Ray Givler is a Senior Decision Support Consultant at Helion. He has been involved in a variety of Tableau User Groups, even having presented at some. Ray shares his Tableau knowledge through Linkedin. 
During the pandemic, Ray became more active on LinkedIn and has continued to engage with the community this way. If he runs into an issue or he solves a non-intuitive problem at work, he writes about it and shares on LinkedIn. Ray now has more than 10,000 followers who engage with his posts. 
When asked about his journey learning Tableau, Ray shares many channels—many related to the DataFam:
Some of Ray's most popular Linkedin posts are his 2022 Iron Viz submission (a viz about Ray's favorite Star Wars quotes), an article about how he learned Tableau, and how to create a better first Tableau dashboard. 
In the future, Ray plans to leverage Dynamic Zone Visibility at work. He has shared an example on Tableau Public: Status Chevrons via DZV 2. 
Outside of his Tableau accomplishments, Ray has also written a book on critical thinking for middle school students called "Don't Get Fooled!" and has an IMDb screenwriting credit for a horror film titled "Zap". 
Connect with Ray through Linkedin, Tableau Public, and Twitter. 
DataFam content 
Brian Moore, Do Moore With Data: Radial Family Trees in Tableau
Dive into content created by the Tableau Community: 
Team Tableau
Upcoming events and community participation
Vizzes
Alexander Philipeit: The Actual Position Of The Sun
See the latest Viz of the Day, trending vizzes, featured authors, and more on Tableau Public.
Check out some inspirational vizzes created by the community:
Community Projects
Back 2 Viz Basics 
A bi-weekly project helping those who are newer in the community and just starting out with Tableau. Not limited just to newbies!
Web: Back 2 Viz Basics
Twitter: #B2VB
Week 7: Create a Ranked Table
Workout Wednesday
Build your skills with a weekly challenge to re-create an interactive data visualization. 
Web: Workout Wednesday
Twitter: #WOW2022
Week 14: How short are baseball games in 2023?
Makeover Monday
A weekly social data project. 
Web: Makeover Monday
Twitter: #MakeoverMonday
Week 14: Hate Crime in Chicago
Preppin' Data
A weekly challenge to help you learn to prepare data and use Tableau Prep. 
Web: Preppin' Data
Twitter: #PreppinData
Week 14: World Trade Data
DataFam Con 
A monthly challenge covering pop culture and fandoms. 
Web: DataFam Con
Twitter: #DataFamCon
April 2023: Kids Month!
EduVizzers 
A monthly project connecting real education data with real people.
Web: Eduvizzers
March 2023: Open Database of Educational Facilities in Canada (ODEF)
Games Night Viz 
A monthly project focusing on using data from your favorite games.
Web: Games Nights Viz
Twitter: #GamesNightViz
Level 6: The Final Boss
Iron Quest
Practice data sourcing, preparation, and visualization skills in a themed monthly challenge. 
Web: Iron Quest
Twitter: #IronQuest
Storytelling with Data
Practice data visualization and storytelling skills by participating in monthly challenges and exercises. 
Web: Storytelling with Data
Twitter: #SWDChallenge
March 2023: design in light and dark
Project Health Viz
Uncover new stories by visualizing healthcare data sets provided each month. 
Web: Project Health Viz
Twitter: #ProjectHealthViz
April 2023: The Lown Institute Hospital Index on Equity 
An initiative centered around diversity, equity & awareness by visualizing provided datasets each month. 
Web: Diversity in Data
Twitter: #DiversityinData
April 2023: Arab American Heritage Month & Language
Sports Viz Sunday
Create and share data visualizations using rich, sports-themed data sets in a monthly challenge. 
Web: Sports Viz Sunday
Twitter: #SportsVizSunday
January 2023: Is it a Sport or a Game?
Volunteer to design data visualizations that help nonprofits harness the power of data for social change.
Web: Viz for Social Good
Twitter: #VizforSocialGood
Mar 23 - Apr 18, 2023: World Health Organization (WHO)
Create business dashboards using provided data sets for various industries and departments.
Web: Real World Fake Data
Twitter: #RWFD
Session 5: Diversity Score Card
Data Plus Music 
A monthly project visualizing the data behind the music we love!
Web: Data Plus Music
Twitter: #DataPlusMusic
Subscribe to our blog
Get the latest Tableau updates in your inbox.