Align everyone in your organisation

In such a highly competitive environment as Financial Services, it's vital to get the best out of both technology and your people.
The real benefit of data and visual analytics for financial services lies in the ability to unlock the potential of your employees. A cross functional view of your operations will give you insight into the roles and functions in the business and a clear idea of where you can drive the most value.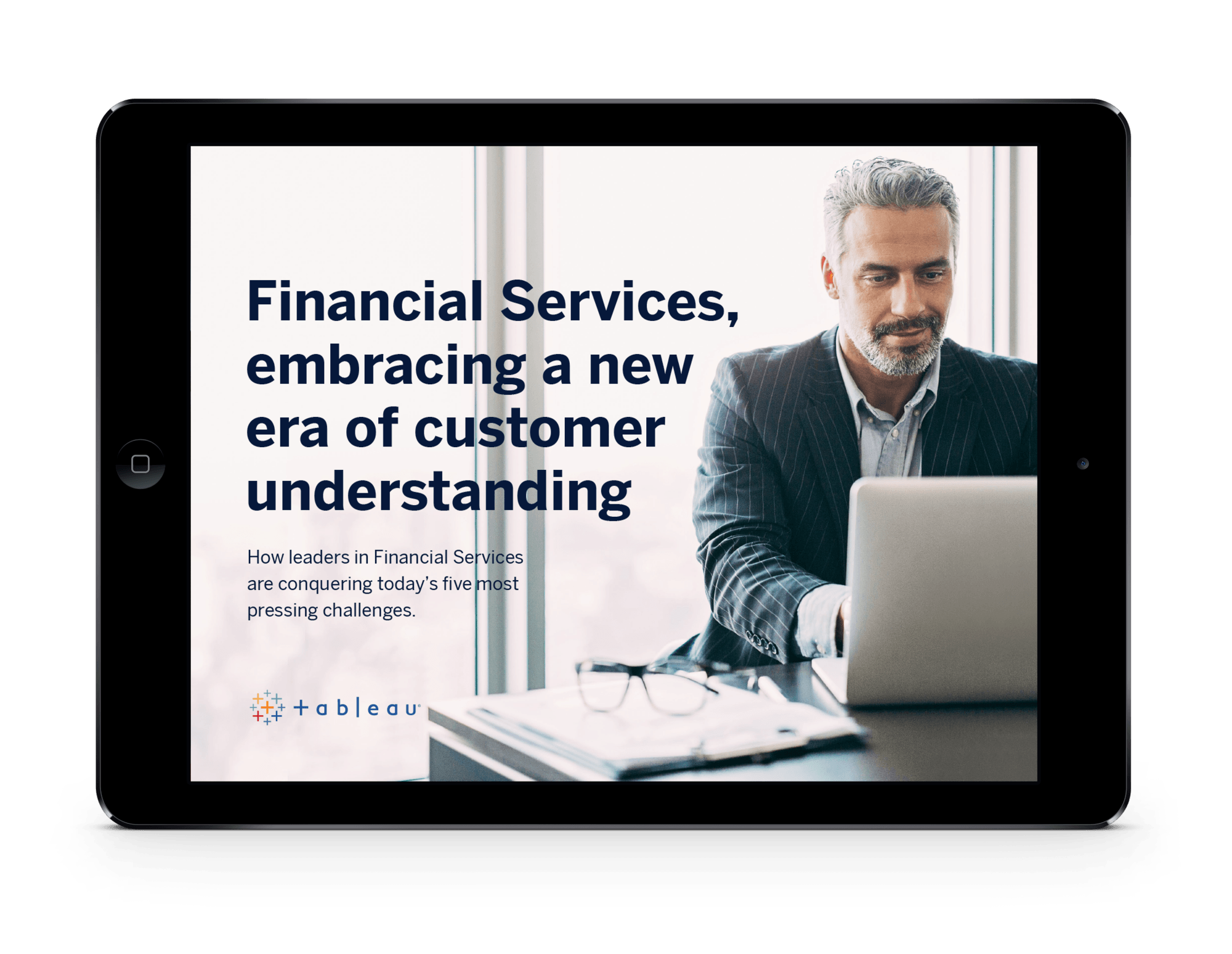 Financial Services, embracing a new era of customer understanding
Download our eBook and discover how financial services organisations are using Tableau to solve their five key challenges.
Read now