Who are the Tableau DataDev Ambassadors?
Learn about the 2022 Tableau DataDev Ambassadors and how they share their knowledge as experts in Tableau's developer platform and tools.
Tableau Ambassadors teach and share while fostering a positive and supportive space within the data community. They give credit where credit is due, and prioritize inclusivity in everything they do. They shine a spotlight on new voices, innovative ideas, and make the communities around them better. Tableau Ambassadors serve one-year terms in one of seven branches: Forums, User Groups, Student, DataDev, Public, Social, and CRM Analytics.
Let's dive into the DataDev Ambassador branch
Tableau DataDev Ambassadors are developers who are experts in using Tableau's developer platform and tools. Their expertise allows them to expand the capabilities of Tableau into other business applications, in addition to creating extensions, building data connectors, and more. They share their data knowledge, findings, and what they've built on Tableau's developer platform to the larger DataDev community. Based all over the world, DataDevs support both the Tableau and developer communities overall and specifically in their own regions. DataDevs bring devs together for sessions and support new Tableau Community members on their Tableau developer path.
DataDev Ambassadors are a part of the Tableau Developer Community
DataDev Ambassadors make up a part of the larger DataDev program. This program and its members explore all the capabilities and possible extensions of Tableau by using Developer Tools and APIs. They share their work and findings with the Tableau Developer Team, other DataDevs, and the larger Tableau Community. They also participate in product evaluation and create content to introduce Tableau Developer tools to the community. 
Interested in meeting developers across Tableau, Salesforce, Mulesoft, and Slack? Connect and learn at the developer event of year, TrailblazerDX on March 7-8, 2023. Join us in San Francisco or Salesforce+. Registration is now open!
How can DataDev Ambassadors support my Tableau journey?
DataDev Ambassadors are experts to connect with to gain insights and knowledge about Tableau products. They have a direct connection with the Tableau product team, allowing them to bring community feedback directly to Tableau to help refine product development and improve each version of it. DataDev Ambassadors also support the community broadly by perfecting the integration of analytics with Tableau into software and app development and embedding Tableau into existing solutions. 
Members of the community can connect with DataDev ambassadors through the DataDev Slack instance and User Groups, but also at any of our DataDev events.
Meet the 2022 Tableau DataDev Ambassadors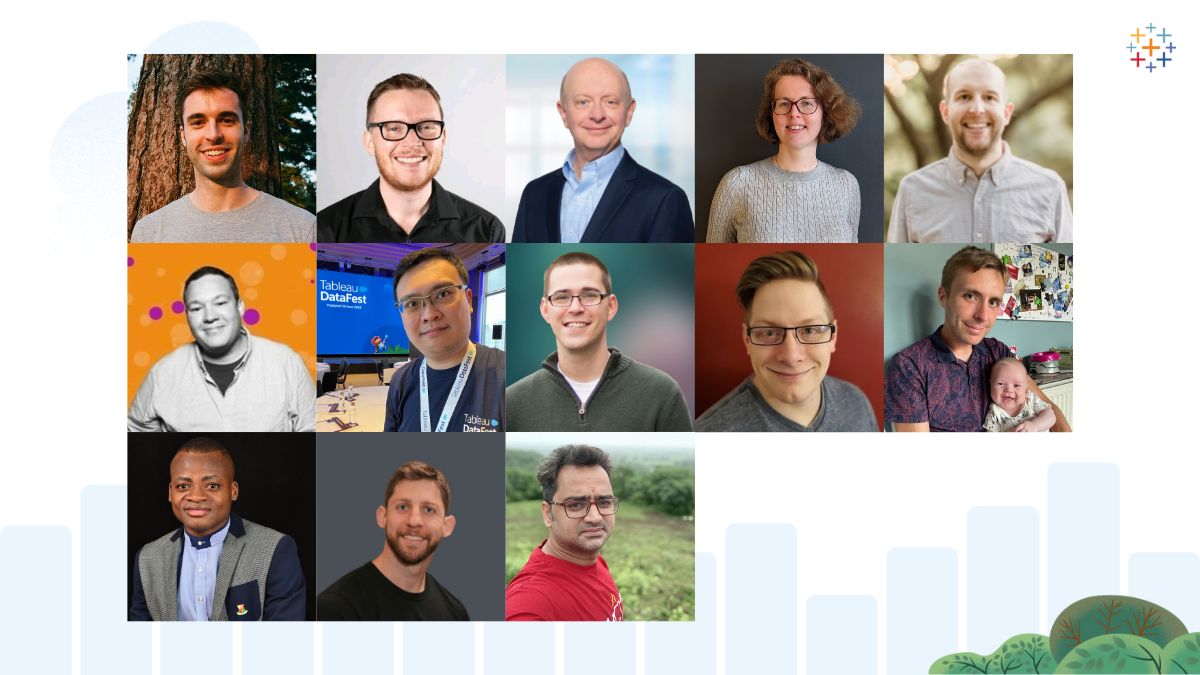 The 2022 DataDev Ambassador cohort is based around the world, with their expertise spanning across healthcare, technology, finance, and more. Meet the 2022 class of DataDev Ambassadors.  
Anya is an analytics engineer with a background in SaaS, consulting, financial services and the creative industries. She helps organizations convert data into value, developing data strategies and automating processes. A believer in sharing knowledge, Anya helps people develop their data skills by introducing data analysis and visualization tools into their everyday workflows, conducting training, writing manuals, and presenting at events. She is also one of the organizers of the Data + Women Netherlands community.
"I really enjoy helping people who are interested in working with Tableau's APIs but may not know where to start. It's especially important for me to support and inspire other women who want to learn more about coding and automation using Tableau's developer tools."
How do you become a DataDev Ambassador?
The application process for Tableau Ambassadors takes place yearly. To be considered for the DataDev Ambassador program, candidates must have a deep knowledge of Tableau as a platform and experience using developer tools or an aspiration to use them. In addition, candidates must be active in the community and demonstrate willingness and potential to learn and grow as Tableau users and community leaders. Candidates should also have a desire to improve the Tableau experience and product for others. 
New Tableau DataDev Ambassadors are selected annually. Interested in applying? Sign up to receive an email notification when 2023 applications open.
Subscribe to our blog
Get the latest Tableau updates in your inbox.