Cost control strategies for health and life science organizations
Learn how Tableau can be leveraged in a wide range of use cases to help global health organizations reduce costs and operate at maximum efficiency.
For the past two years, global health organizations have dealt with unprecedented challenges, from increasing numbers of patients and ballooning expenses to critical labor shortages and supply chain issues. Despite these obstacles, there has been inspiring innovation and business transformation—with data playing a pivotal role in guiding critical business decisions. To continue the path towards modernization and business recovery, healthcare and life sciences companies need to prioritize the use of data to identify cost control and saving opportunities.
Today, health costs are $3.8 trillion annually, representing more than 18% of the nation's Gross Domestic Product (GDP). While healthcare provides millions of jobs that support communities across the country, unsustainable cost increases are eating into economic growth, affecting competitiveness, and leading to massive consumer debt and bankruptcy. Overall, global spending on health has doubled in real terms over the past two decades, reaching U.S. $8.5 trillion in 2019 and 9.8% of GDP (up from 8.5% in 2000). High-income countries accounted for nearly 80% of global spending on health (with the United States of America alone accounting for more than 40%), and their average spending per capita was more than four times the average GDP per capita of low-income countries1.
Healthcare payers and providers and MedTech and Pharma enterprises are addressing rising costs with a wide variety of strategic initiatives, programs, vendor solutions, and technologies. From care management programs to expansion of EHRs to streamlined medicine and equipment trials, HLS enterprises invest millions of dollars in cost control initiatives. And Tableau is a vital component for many of these approaches.
Whether comprehensive dashboards, interactive visualizations, or detailed forecasts, Tableau is an invaluable piece of the cost control puzzle. Tableau's HLS customers rely on the Tableau Platform to bring disparate data and data sources together. They push the boundaries of creativity with intricate yet accessible visualizations which provide a comprehensive view of activities and opportunities. And customers are increasingly using artificial intelligence (AI) to see through volumes of data to make informed decisions and take action. Below are some specific examples for each HLS segment:
Health Payers
Payers constantly seek solutions to control rising costs while working closely with members, providers, employers, government, and brokers to maintain quality and efficient patient care. Below are three examples Tableau has seen implemented by payer customers to bring disparate data together and make more informed business and strategic decisions faster.
Call Center Member Satisfaction: A current customer is the least expensive to win. Identify opportunities and challenges related to member satisfaction via call center analytics.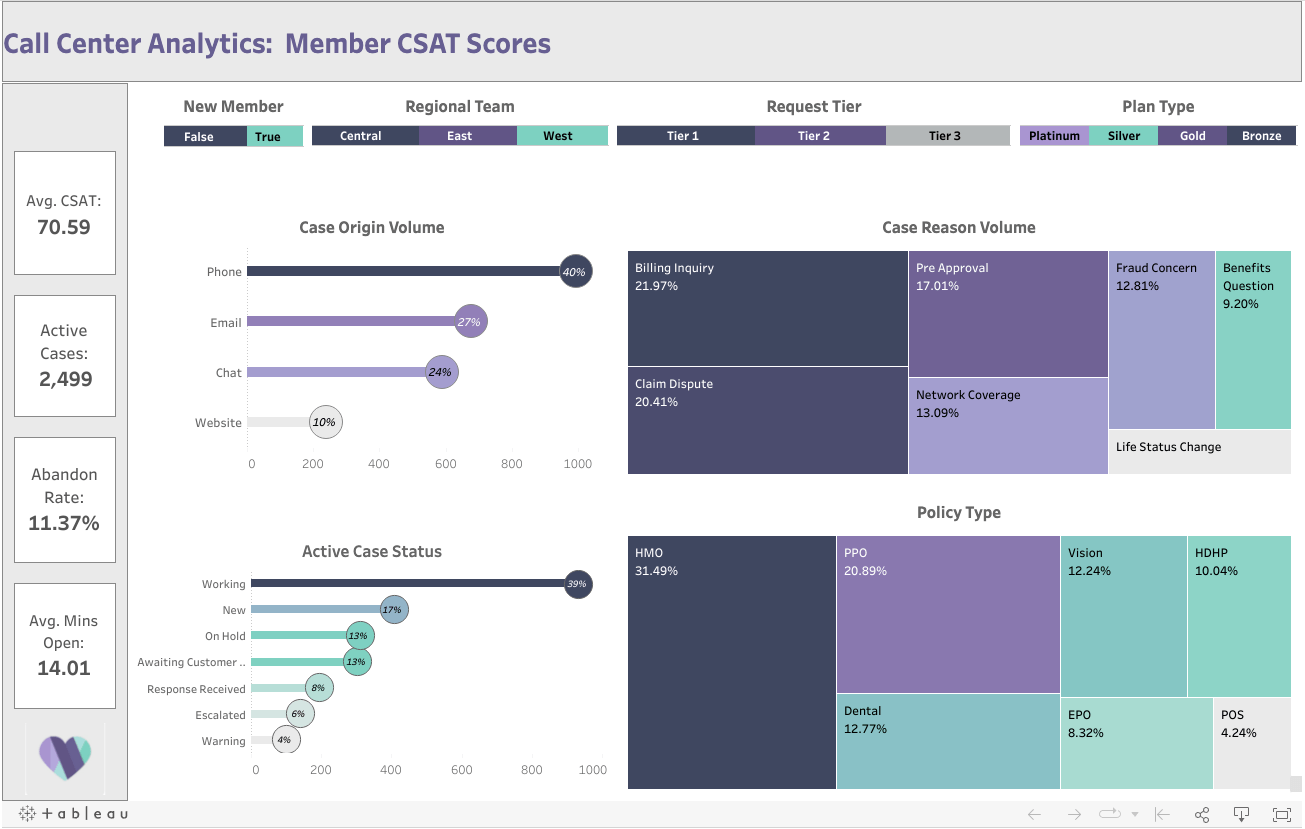 Group Reporting: Reduce costs and streamline processes; provide interactive group reporting to employers and brokers using integrated and embedded Tableau dashboards.
Network Management: Recruit and retain ideal providers inexpensively and efficiently; manage provider networks by identifying and recruiting physicians utilizing Einstein Discovery AI for recommendations and next best steps.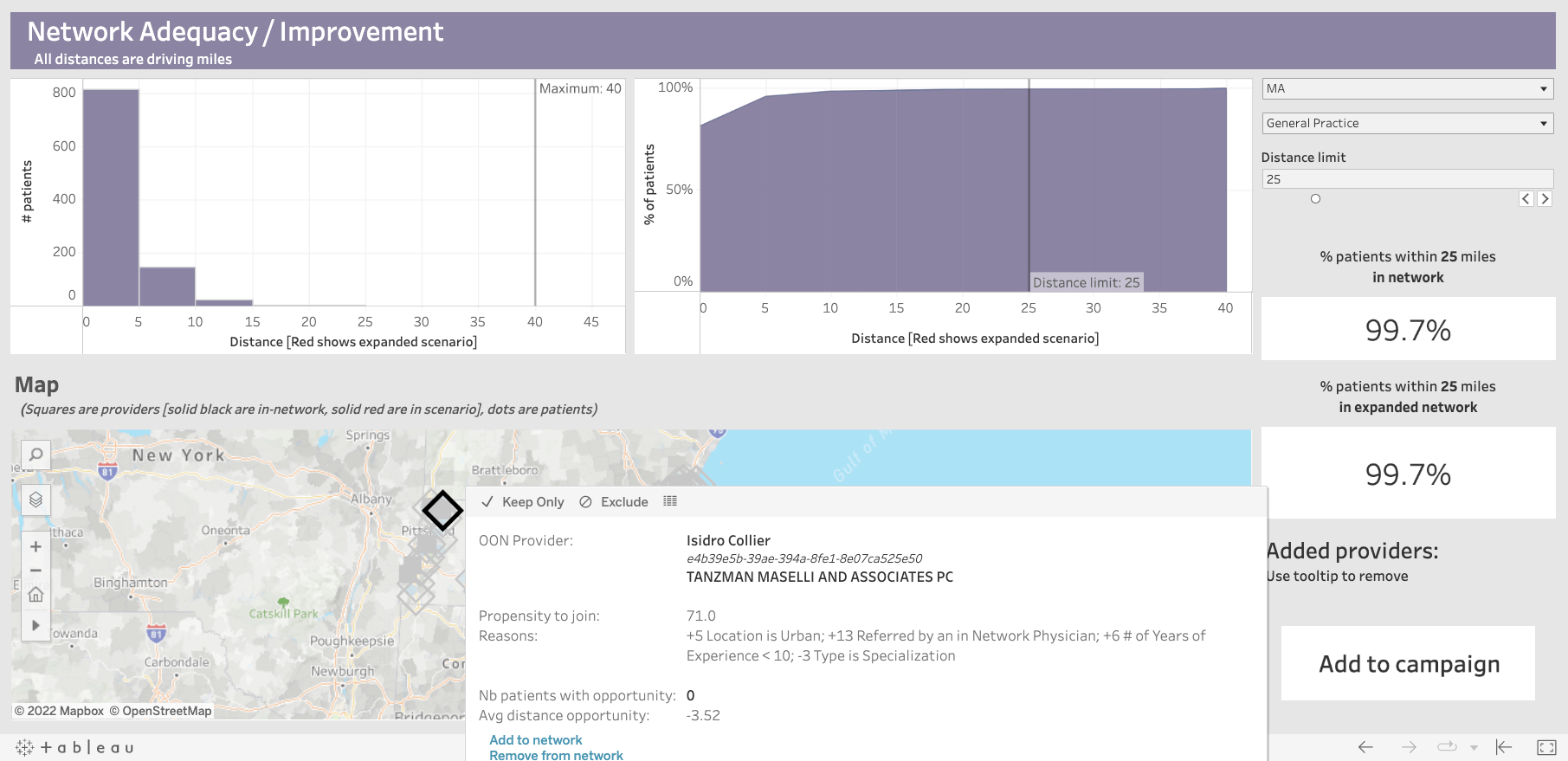 Health Providers
Providers can deliver decision support tools through many avenues. But to truly be effective, this information needs to be easy to access, consume and use. Whether providing ER and urgent care wait times to patients, helping team members identify referral leakage, or giving management a single view of revenue cycle management, providers need a comprehensive platform to surface data and provide true decision support. Below are several proven cost control practices providers rely on Tableau to deliver to their stakeholders.
ER & Urgent Care Wait Times: Streamline patient flow by providing patients a real-time updated portal with wait times at ER and urgent care facilities through API integration.
Referral Leakage: Identify out-of-network patient referrals and utilization and referral sources to take action to shore up services or expand the delivery network.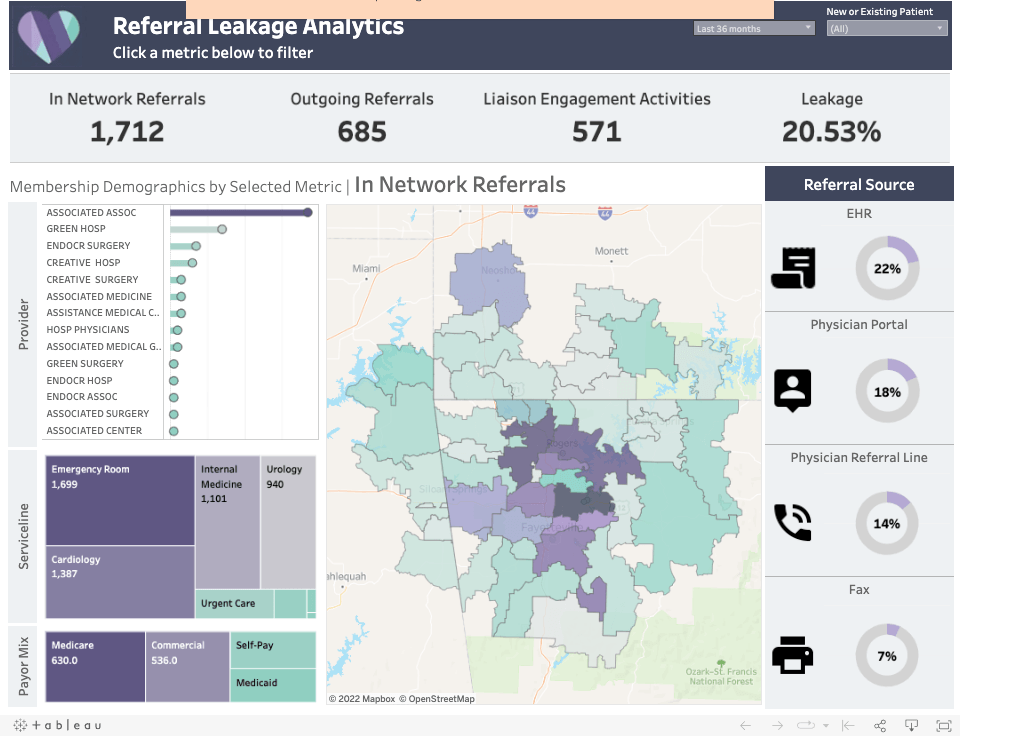 Revenue Cycle Management: Create a complete RCM picture to recognize revenue patterns and trends, service type, and payer denials via a consolidated console.
Medtech & Pharma
Artificial Intelligence is everywhere, and that trend is only accelerating. Shifting to an operating model which leverages data, AI, and digital transformations will better equip the life sciences industry to scale, cut costs, and thrive in an industry replete with competition, thin margins, and regulations.
Research and Development: Utilize Tableau in clinical trial site feasibility and to reduce trial drop-out risk.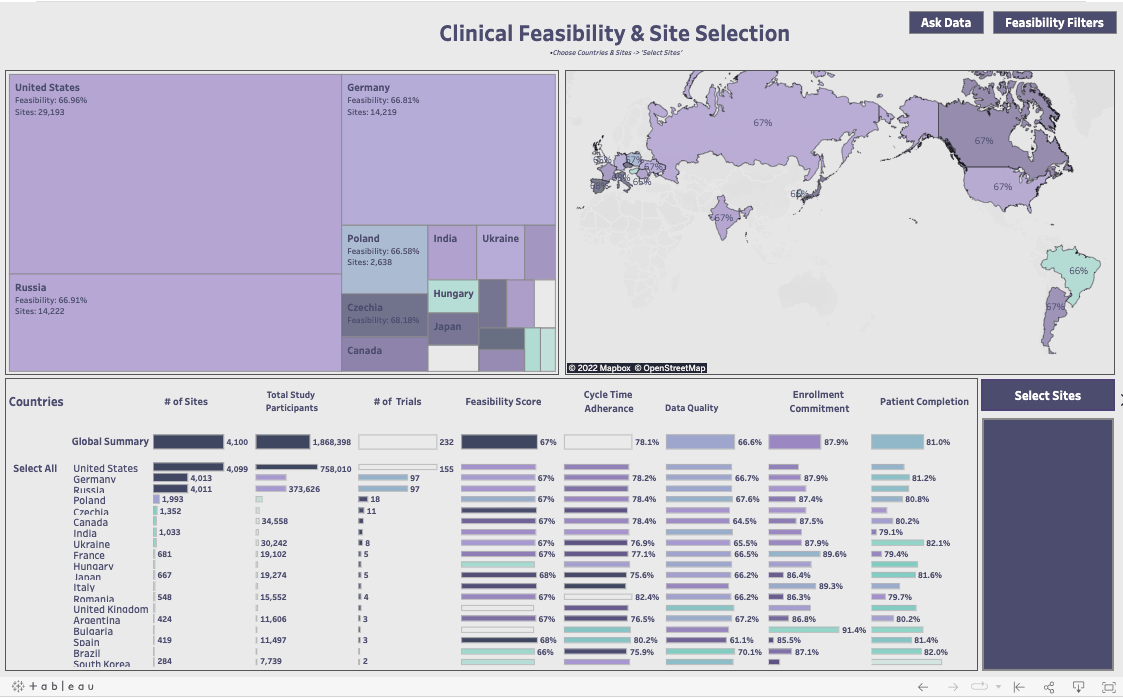 Inventory and Supply Chain: Anticipating disruptions and having real-time visibility is critical. Tableau with Einstein Discovery can anticipate delays and recommend next best steps.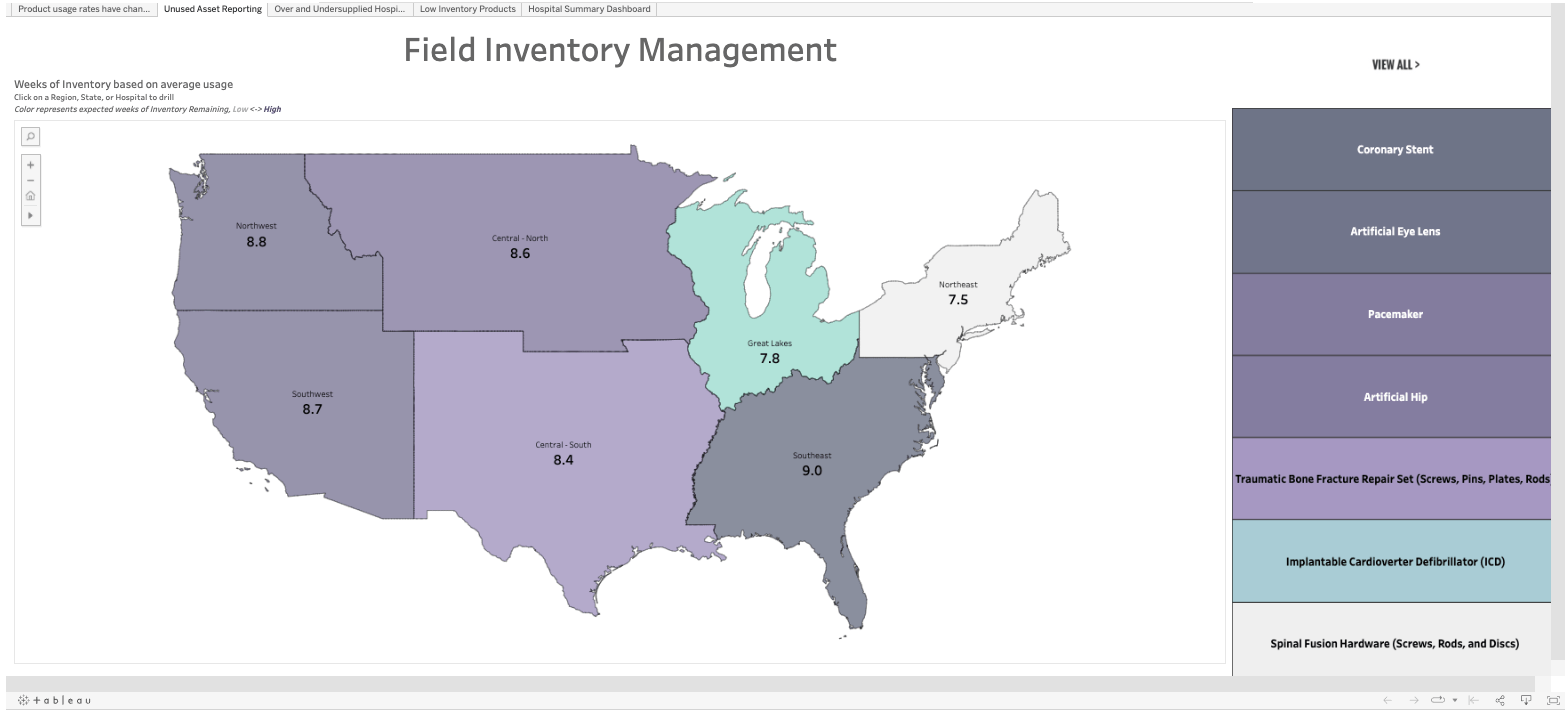 Intelligent Sales: Score likelihood to convert deals and provide insight into how best to close opportunities.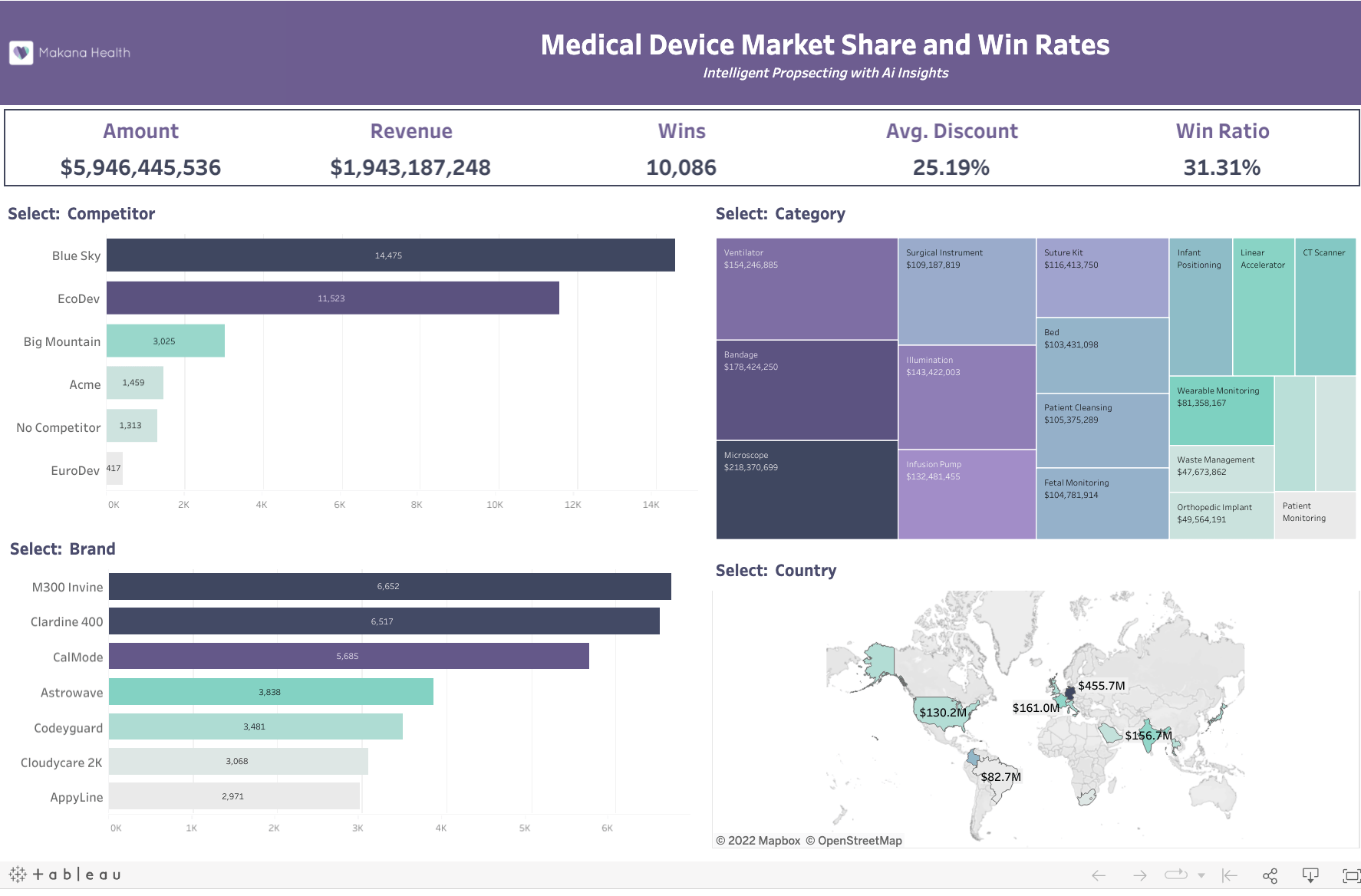 Every day, around the world, companies and agencies across the healthcare and life sciences ecosystem use Tableau for the critical insights they need to make data-driven decisions that help save lives and maintain business viability. These are some concrete examples of how Tableau can be leveraged in a wide range of use cases to help reduce costs and operate at maximum efficiency. Check out our Healthcare and Life Sciences Analytics Solutions Page to see how Tableau can help you to improve accessibility and care outcomes.
Sources:
World Health Organization, Global expenditure on health: Public spending on the rise?, December 2021, https://www.who.int/publications/i/item/9789240041219
Subscribe to our blog
在收件匣中收到最新的 Tableau 消息。