What is Tableau Cloud?
Discover the fully-hosted, cloud-based solution that empowers smarter decisions with fast, flexible, easy analytics with Tableau Cloud.
Helping everyone to be successful with data has always been part of the Tableau DNA, and this includes investing in our platform to support people and organizations in all stages of growth. Critical to analytics success is the ability to scale it efficiently and easily, so we've been growing and innovating our cloud-based solution to offer intelligent tools, deliver insights where people already work, automate and scale processes for all tech stacks, build trust and confidence in data, and so much more.
Welcome to Tableau Cloud. This evolution of our fully-hosted, cloud-based solution that empowers smarter decisions with fast, flexible, easy analytics. By delivering trusted data across organizations, Tableau Cloud enables more people and teams to uncover insights and become faster and more confident decision makers―ultimately leading to better, data-driven outcomes.
All of the features you know and love are here, but with powerful, intelligent innovations like Advanced Management, Data Stories, new embedded features, and more coming soon. These powerful innovations add to the benefits of deploying Tableau to the cloud, like time savings, agility, and reduced costs, but you get analytics that grow with you: Automatically scale without software or hardware to install or maintain.
Managed and hosted by Tableau, you can activate your Tableau Cloud site in a few clicks, configure your authentication protocol, and securely publish interactive dashboards and data. You'll then be able to access your content from any browser or mobile device, enabling your teams to collaborate and share analytics with anyone, anywhere.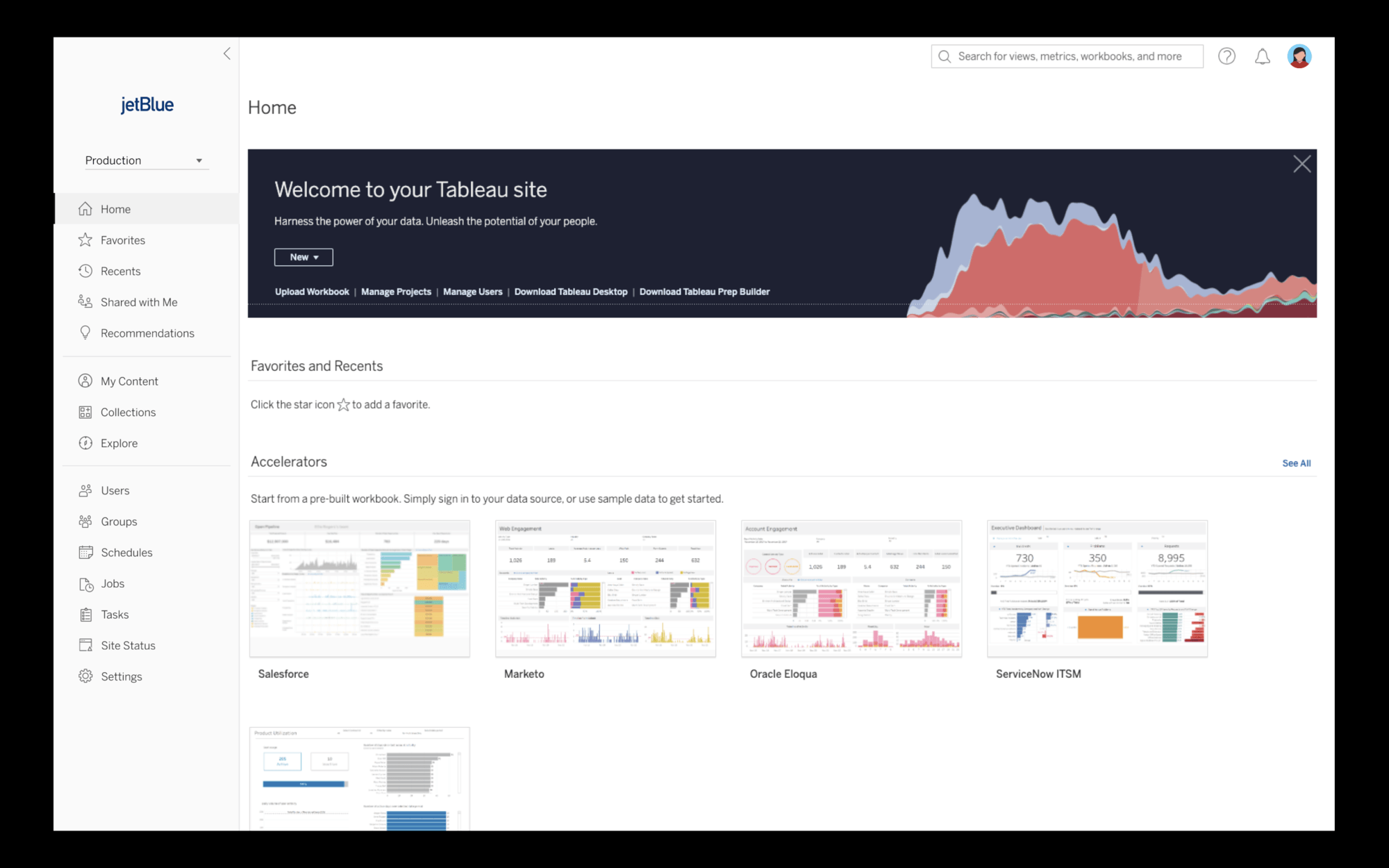 Figure 1: Tableau Cloud allows for quick activation and configuration of your Tableau site, enabling analytics for anyone, anywhere.
We're proud to say that Tableau Cloud is designed to fit any enterprise architecture with industry-leading security features, the highest certification standards like SOCII and ISO, and best-in-class governance capabilities to ensure your data is always in the right hands.
Read on to learn about all of the fresh improvements we have planned to empower smarter, faster decisions for everyone, everywhere.
Advanced Management
Advanced Management brings together manageability, security, and scalability functionality for customers running Tableau in mission-critical use cases. This means having more agility and time-savings for IT to manage Tableau at scale. With highly configurable capabilities, administrators can protect trusted data while also delivering an improved experience for everyone.
As demand for more users and use cases grows across an organization, the harder it can be for administrators to manage Tableau adoption and activity. To gain visibility into visualization load times, user actions, number of views, and more, Advanced Management includes multiple operational insight features. The Activity Log provides detailed event data to create a record of activity and Admin Insights, with prolonged data retention, offers easy-to-understand visualizations built from your environment's usage data.

Figure 2: With Admin Insights, administrators can drive adoption with greater insight into visualization performance, user actions, and more.
These features enable administrators with the tools and insights they need to maximize performance and drive adoption. And to support admins to manage enterprise content requirements at scale, look out for the Content Migration Tool which can automate tasks like content promotion.
Data Stories
We're excited to share Data Stories, a new way to make analytics easy for everyone, especially people in business-focused roles. Get clear, automated explanations for dashboards in seconds. Your data is broken down into relevant dimensions, then insights are presented in easy-to-understand plain language.
Web authoring in Tableau Cloud enables you to craft inspiring visual stories using intuitive drag-and-drop capabilities and built-in visual best practices. Find the "why" behind insights, inviting deeper exploration in the flow of analytics.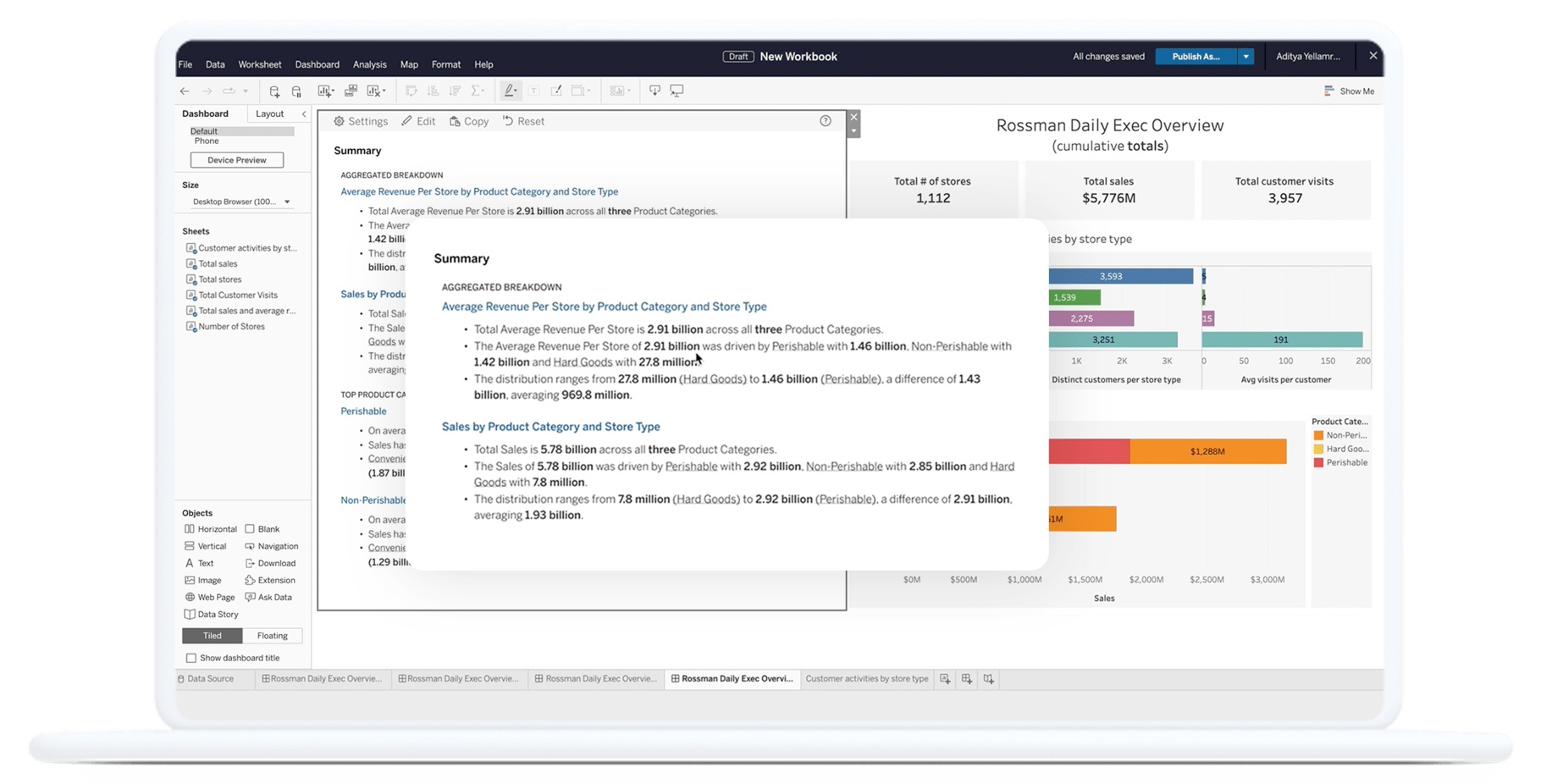 Figure 3: Data Stories add automated explanations to your dashboards in seconds using plain and easy-to-understand language.
And with pre-built Tableau Accelerators, you make smarter, data-driven decisions faster with fast set-up and configuration in Tableau Cloud. Accelerators help jumpstart your analysis, so you can go from data to insights to action in minutes.
Embedded Analytics
Everyone needs access to data and insights within every app and product they use in order to make smarter, faster decisions. To evolve how analytics can be delivered through applications where people already work, Embedded Analytics allows you to seamlessly embed analytics into your products and applications to empower your users and customers with data-driven insights.
Giving developers and product managers the building blocks you need to create the analytics experience your users desire, Embedded Analytics is easy to customize, integrate, and deploy directly into your applications, products, and web portals. Tableau Cloud will allow admins to share their workbooks and visualizations to the public, thus allowing users to now view their content without the need for authentication.
This helps you create differentiated offerings for better engagement, stickiness, and additional revenue for your products. It's integrated into your existing tech stack with single sign-on, enterprise-grade security, and out-of-the-box high availability. And with Tableau Cloud, you don't have to expend resources building your own analytics solution. Look for it in a future release.
Check out the Tableau Cloud product page to discover how to empower smarter decisions with fast, flexible, easy analytics.

If you missed the TC22 opening keynote and you'd like to see Tableau Cloud and other exciting product capabilities in action, watch it on demand.
Subscribe to our blog
在您的收件箱中获取最新的 Tableau 更新。