What Happened at Fanalytics This Year - Part 1
This year again, we had a wonderful line up at Fanalytics. And for the first time, replacing our usual small competition, we organized round tables on topics dear to the community. The recap of these round tables is published as a second installment.
A Line Up of Data Rockstars
As announced in late August, we had the pleasure to welcome four inspiring members of the community to the Fanalytics stage this year: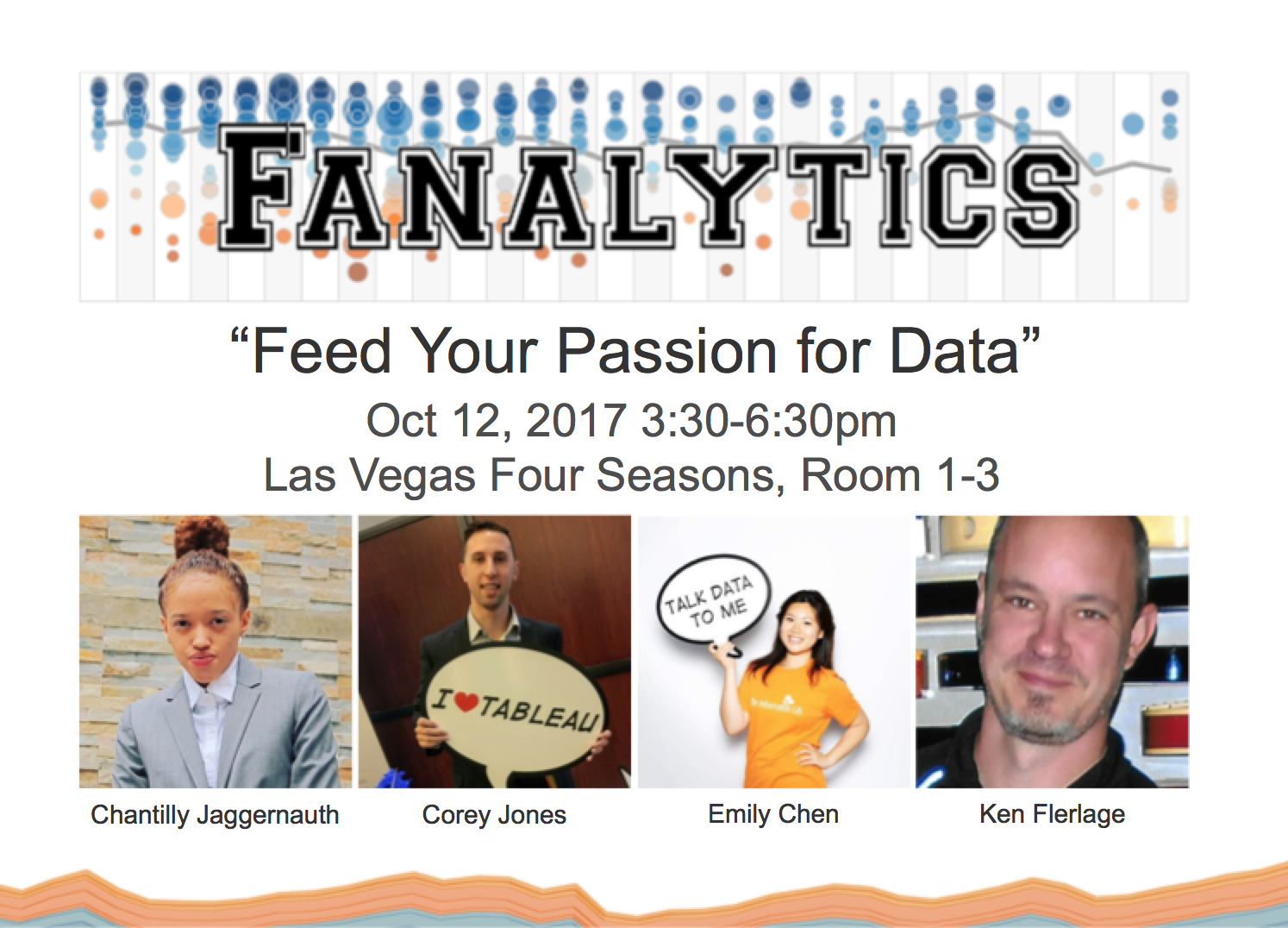 Chantilly Jaggernauth: From Quick and Dirty A Grades to Polished Designs
Chantilly Jaggernauth told us the story of how she discovered Tableau in 2010/2011 back when she was a student at Howard University. She used this cool new tool to effortlessly create project reports that earned her easy A grades. But if you're looking for those early assignments on her Tableau Public profile, you won't find anything as she's not too proud of their design!
Soon after, she started working for Johnson & Johnson as a Tableau and Alteryx developer. During the next five years and a half, she honed her skills, and slowly realized she lacked a shareable Tableau portfolio. Coincidentally, that is when she created her first public dashboard on Airbnb rentals for a J&J dataviz competition.
Chantilly immediately realized the potential of Tableau Public, and from early 2016 onwards, she's been actively participating in community initiatives such as Makeover Monday in order to build her design muscles. During that time, she also co-founded the Data + Women Philly chapter and became a regular of Viz It Philly, the local TUG. Her profile shows that she's reaping the fruits of her efforts, with visualizations that consistently get noticed for their clean and well-thought design. This, in turn, helped her recent move to Comcast, end of 2016.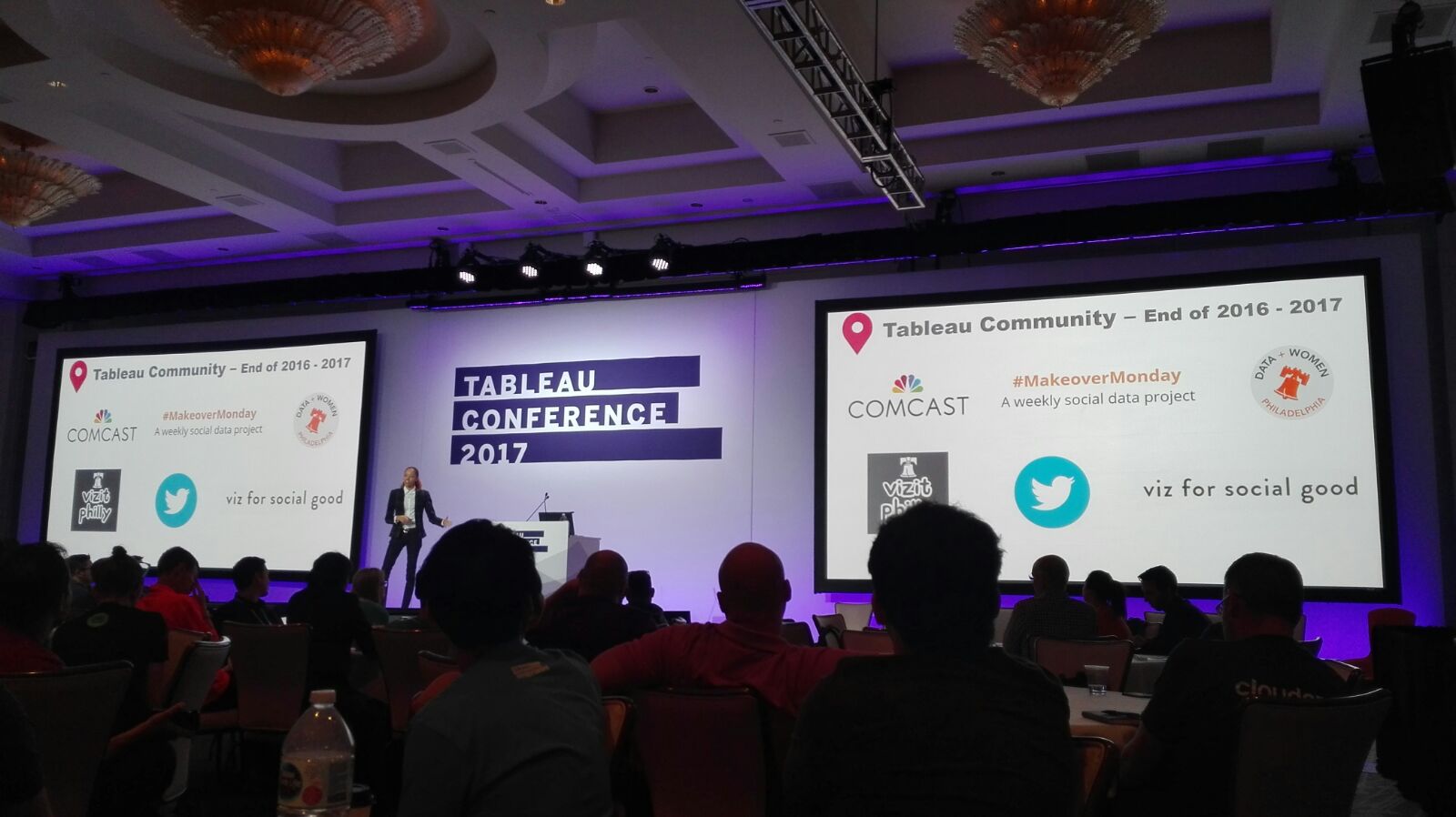 Corey Jones: Creating a Tableau Community at Saint Joseph's University
Corey Jones has many things in common with Chantilly: he discovered Tableau back when he was a student at Saint Joseph's University, he lives in Philadelphia and is a regular member of the Viz it Philly TUG, and he is currently working at Johnson & Johnson. Corey's presentation was all about getting involved in the community, be it virtually or physically.
And he had a good story to prove the benefits of creating a community. In early 2016, Corey and fellow BI and Analytics department classmate Tom O'Hara approached their assistant professor Dr. Kathleen Campbell Garwood with ideas to boost Tableau learning. They would both be teaching Tableau to fellow classmates and invite them to join Makeover Monday.
Less than two years later, SJU has a community of passionate students and alumni (including people like Amarendranath Donthala) who gather to share their knowledge, both within SJU's #VizHawks group and with the Viz It Philly TUG. This, in turn, got noticed by big companies around Philadelphia, who now turn to SJU to find their next BI & Analytics hires.
And if you don't have enough Tableau Public users around you to create a community, don't worry. Corey also believes that Makeover Monday and Iron Viz feeders are two very valid ways of connecting with people, learning new skills and becoming better at data analysis and visualization!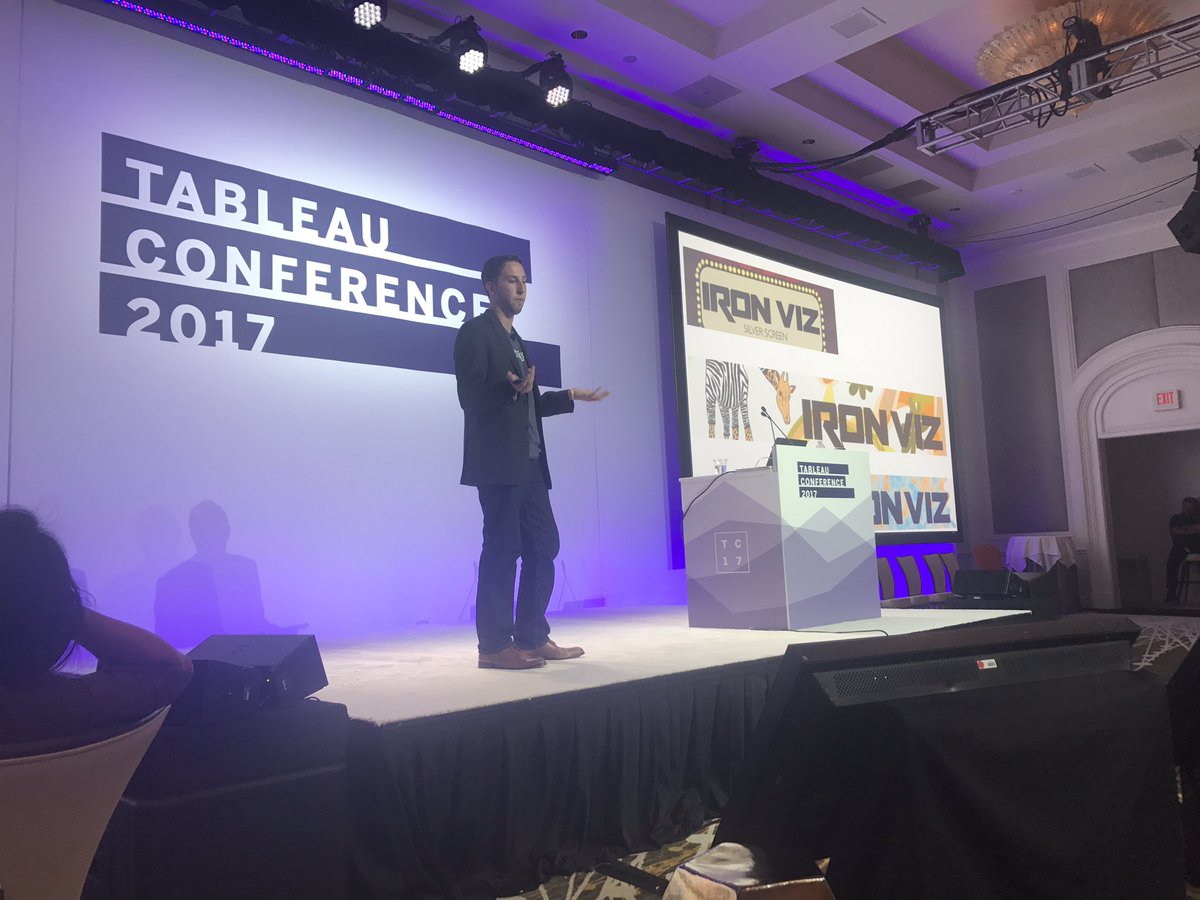 Emily Chen: The Liberated Data Analyst
Emily Chen brought a lot of passion and enthusiasm to the stage. Her presentation was all about how liberating Tableau Public is for her, as a data analyst, who as to work with customer data the whole day.
To make her point, she shared three of her Tableau Public visualizations, which cover topics as diverse as education, music and basketball. Each of these visualizations helped her answer interesting questions, and in the process she also got to sharpen her data prep skills and learn how to build new chart types.
You will find these three visualizations on her profile:
A Data School UK alumni, Emily Chen is also a community builder: she co-organizes the Data + Women London Meetup.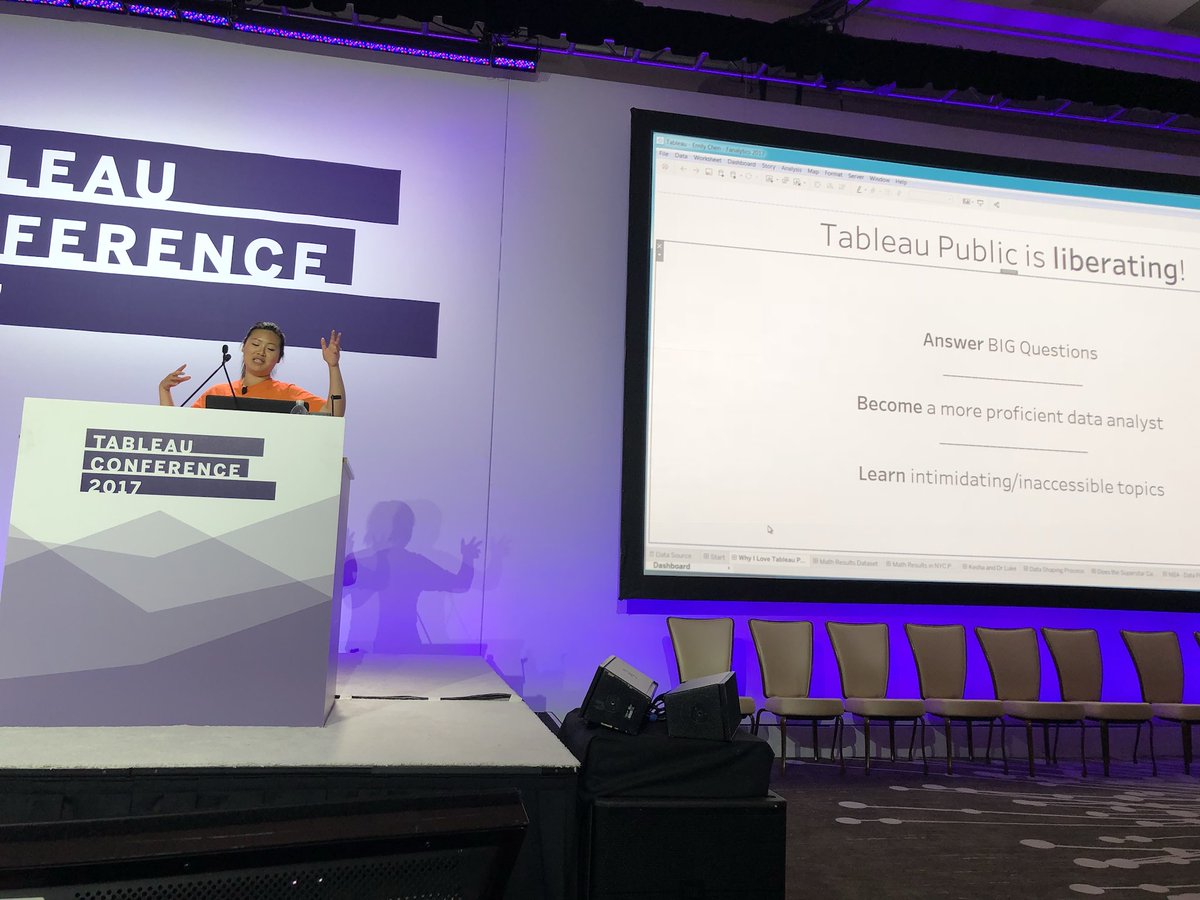 Ken Flerlage: Tales of a Tableau Journey
Ken Flerlage was our last speaker, and with roughly twenty years in IT, the most experienced. Yet, he was also the one with the shortest experience with Tableau Public, having published his first viz just over a year ago.
Ken's first year in the Tableau Public world has definitely been noticed. He's been one of our Featured Authors, thanks to his beautiful visualizations on topics as varied as US elections, sacred texts analysis, and sports. His blog is a gold mine if you want to peek at what's under the hood of his creations. Last but not least, he's been taking part in all three of Iron Viz 2017 feeder contests, impressing our judges with thoughtful design and creative topics.
The key moment in Ken's Tableau Public discovery was the creation of this Interactive Periodic Table. Before that, he had only been using out-of-the-box visualizations available in the Show Me Menu or playing with the Marks Card. With the Periodic Table, he realized that he could litterally create anything by encoding objects' position on an XY grid. After this epiphany, Ken has been creating more and more complex data visualizations, and he keeps blogging about the process so that everyone can learn!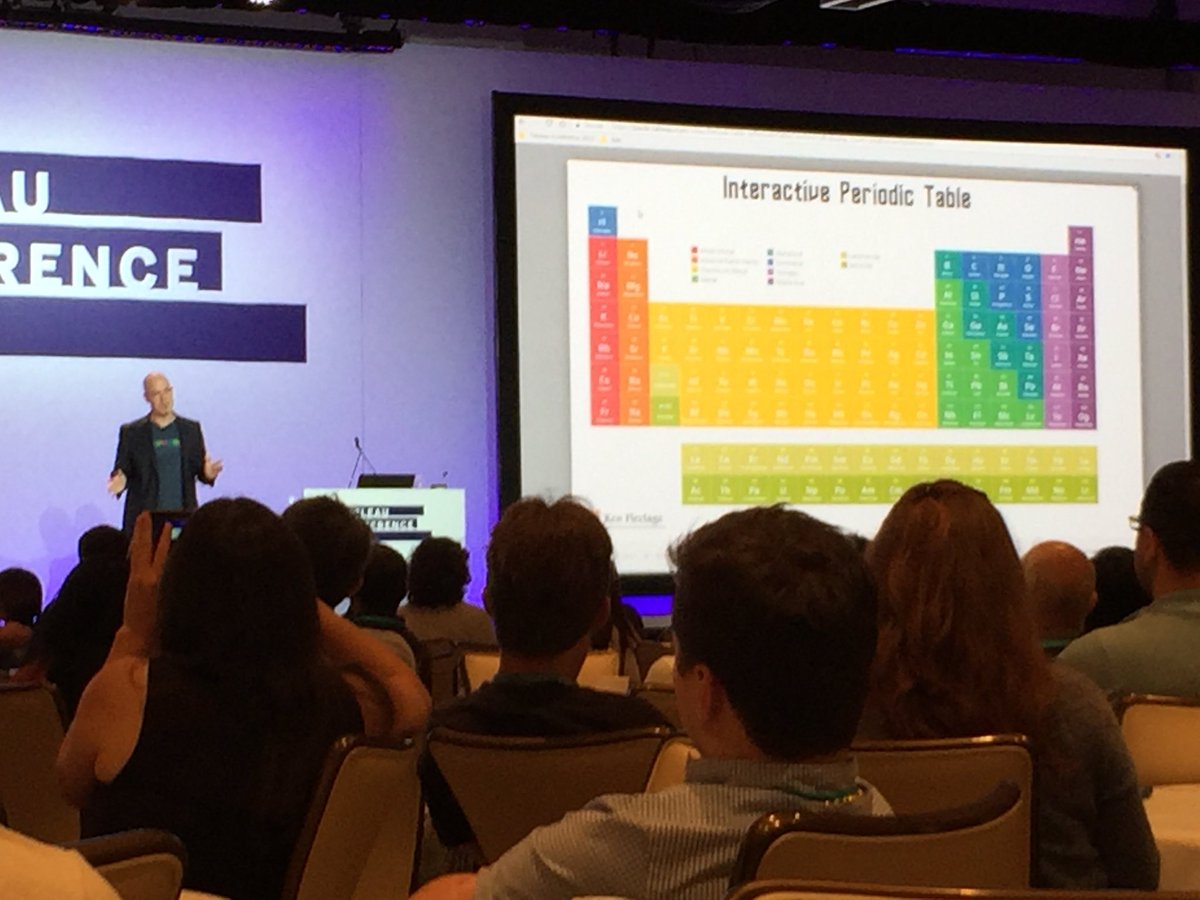 Following these four presentations, we introduced a series of "hot topics" within the Tableau Public community such as gender equity or attribution. We then invited everyone to discuss topics they felt passionate about while sipping a glass of wine. The output of these discussions is available in this Fanalytics Part II post!
订阅我们的博客
Tableau 的人员每天都在搜寻关于数据、分析和可视化的精彩新闻。 我们的使命是帮助人们查看并理解数据,其中重要的一环就是通过我们的博客分享这些新闻。 从关于如何更高效使用 Tableau 的技巧,到了解人们日常如何处理数据挑战, Tableau 汇集了众多的数据爱好者。