Solutions
Supply chain analytics
Efficiently deliver more with less across your supply chain
Tableau demo for supply chain
Visually analyze your rework process to cut costs
Watch this demo to see Tableau in action visually analysing the entire rework process—helping manufacturers quickly spot defects, get AI explanations, and cut costs.
Watch now
Deliver more with less using supply chain analytics
Boost efficiency by getting the most out of your data
Plug-and-play analytics
Jumpstart your analysis and realize business value faster with Tableau Accelerators: free turnkey dashboards that work with your existing data.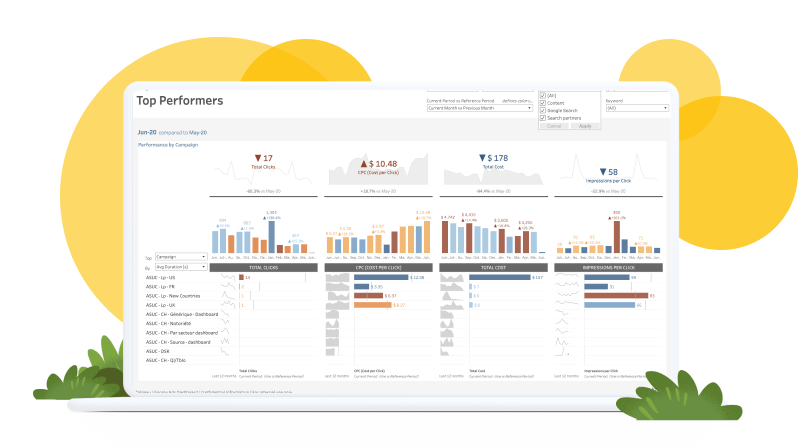 Seeing is believing
Tableau's Accelerators show you the art of what's possible — and lets you make it your own. We think you'll love them, but don't take our word for it: see for yourself.
Watch now
The value of a data-driven supply chain
26% decrease in time required to analyze information  
29% increase in business user productivity
29% faster creation of Machine Learning and AI 
Supply Chain Analytics: Deliver More with less
Navigating today's global supply chain is a series of complex, ongoing challenges. Tableau supply chain analytics gives you visibility across your entire supply chain by integrating data from your existing systems to create a real-time, single source of truth. 
Get the eBook
Accelerate transformation and build trusted relationships
Accelerate transformation and build trusted relationships
Differentiate customer experiences with unmatched digital capabilities, automated processes, and personalized engagement.