Data within your reach
Being able to check your data at a moment's notice is key to making better decisions and understanding what's going on around you. Tableau Mobile is your window into your organisation's Tableau Server or Tableau Cloud site, making it easy keep a pulse on your data from wherever you are, whenever you need it.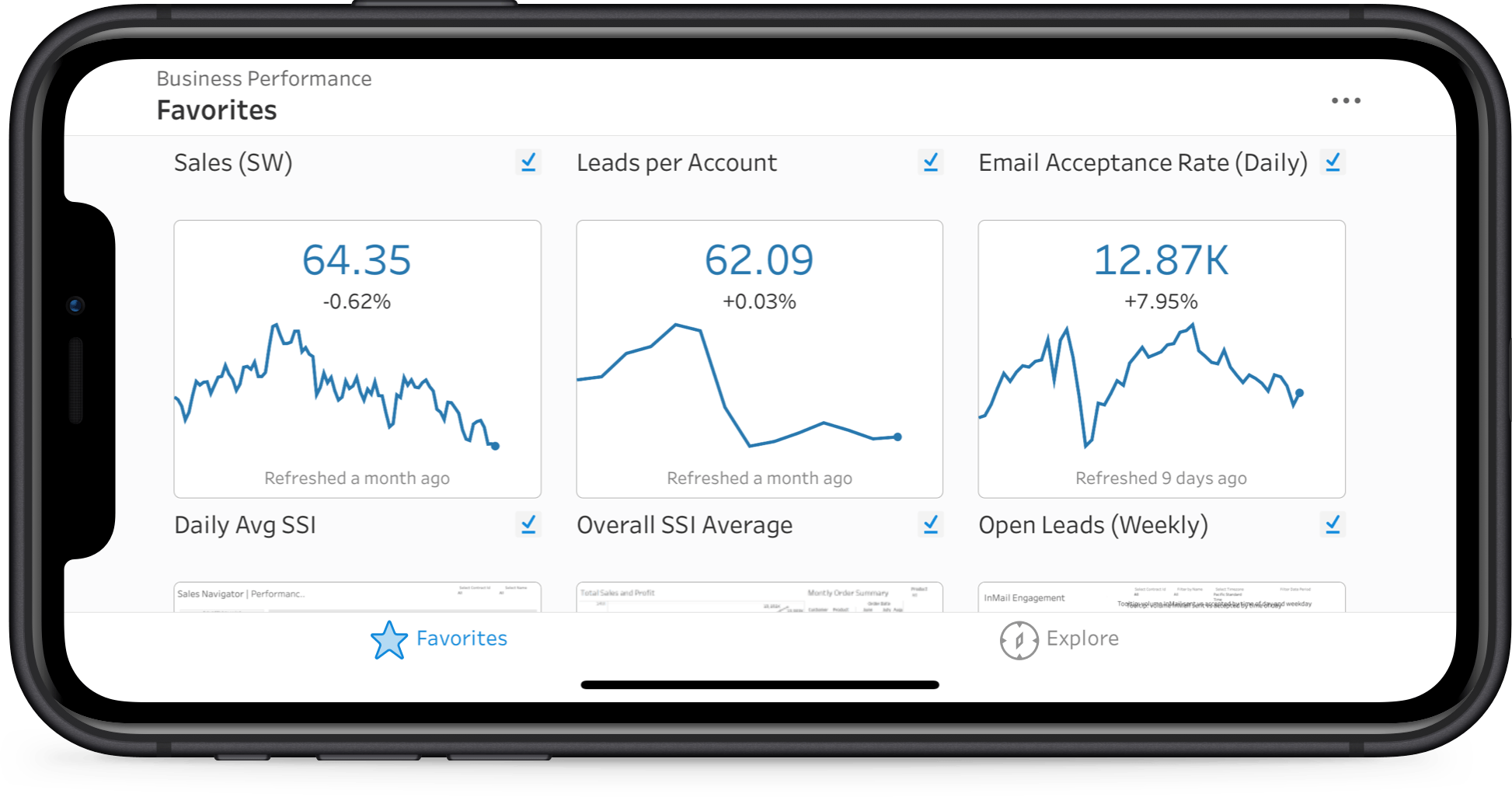 Personalised data headlines.
With Metrics, you have a simple way to get a curated and consistent view of your most important KPIs. Create a metric from nearly any Tableau dashboard with a single click. View metrics across multiple dashboards directly on your phone.
Your data. Now.
Don't wait to get back to the office or for your plane to touch down. With interactive previews, your data is always at your fingertips whether or not you're connected to your network. Regardless of where you are or when you need it, Tableau Mobile keeps you and your data in sync.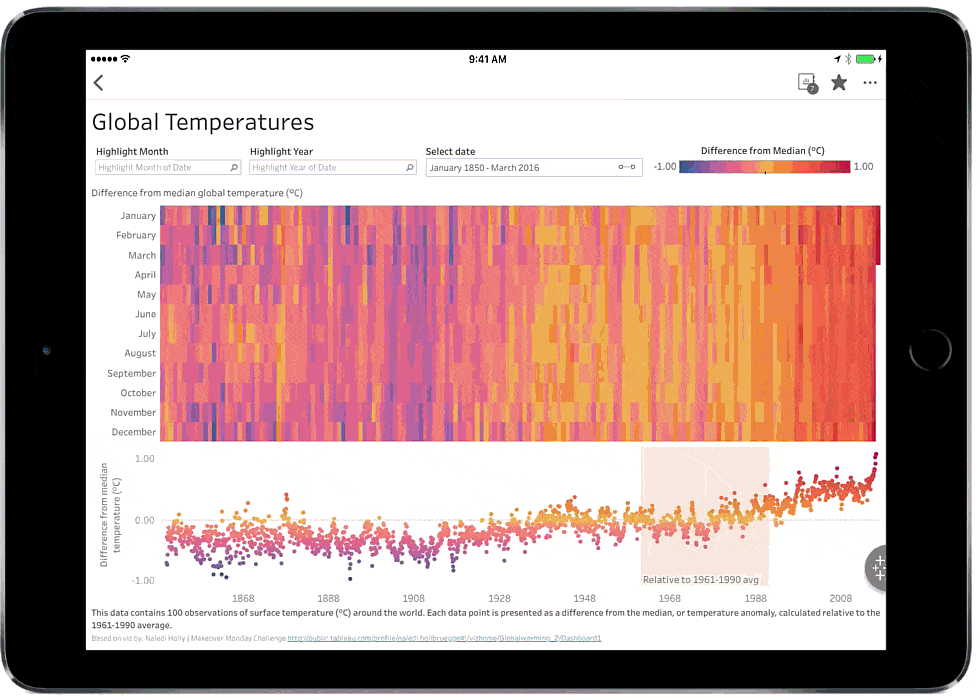 Touch your data.
Select, filter and drill down with a tap of your finger. Interact with your data using controls that are automatically optimised for touch. Your data has never felt this close.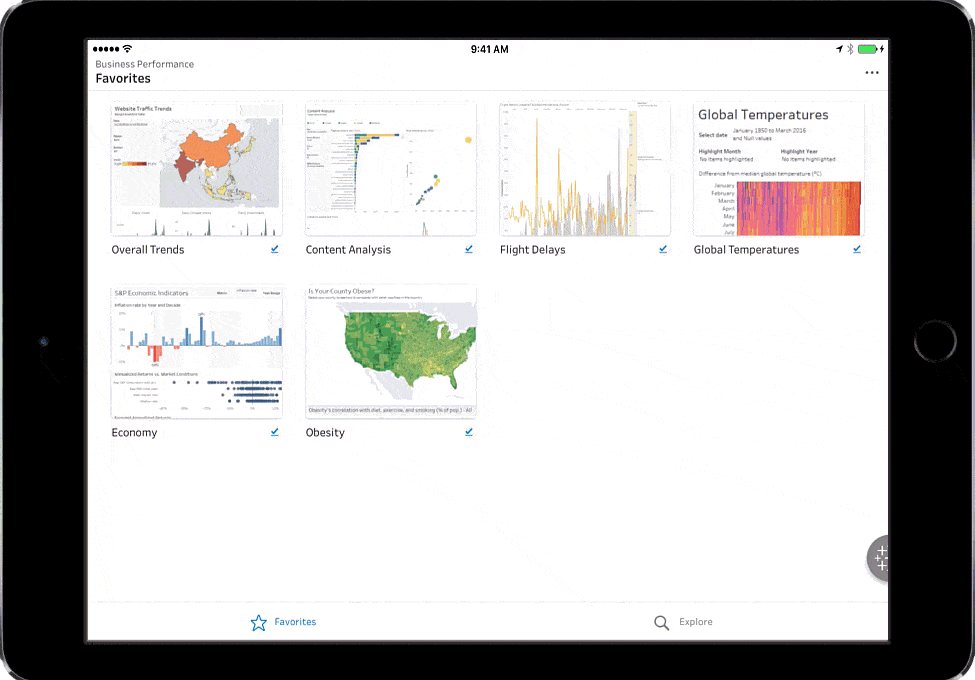 Find what you're looking for.
With a delightful and intuitive interface that brings your favourite and recent dashboards to the forefront, getting access to the data you need has never been easier.
Made for mobile.
With Device Designer,
Tableau Desktop
makes it easy to create dashboard layouts optimised for whatever device you're using.
Reach out and touch these features
Subscriptions and alerts
Get critical information delivered right to your inbox when you want it. Subscribe to a workbook directly or set an alert for when your data hits a given threshold, all from Tableau Mobile.
Powerful search
Using smart technology, Tableau Mobile's search capabilities make finding relevant and popular content easier than ever.
Always innovating
Tableau's software moves as fast as you do. We invest more in R&D than anyone else in the industry. There's always a new release around the corner. Learn about what's new in Tableau.