Who are the finalists of the 2022 Iron Viz Qualifiers?
The results of the 2022 Iron Viz Qualifier Contest are in, and it is obvious our judges had no easy task. Data sets and visualisations could be on anything art-related – from traditional art like drawing and painting to photography, film, music and dance. It was inspiring to see the wide variety of DataFam submissions. But alas, only three will advance to the Iron Viz Championship at Tableau Conference in May. Who are these talented data storytellers? Read on.
The judging
We asked Tableau Ambassadors, Visionaries and past Iron Viz finalists to help us narrow down all the incredible vizzes to a top 10. Entries were scored according to the following criteria:
Design: How appropriate is the design for the story that is being told?
Storytelling: Is there a clear story being told or a question being explored, and is there appropriate context?
Analysis: How sophisticated and appropriate is the data that is being used for the story?
Thank you to our community judges: Adam Mico, Agata Ketterick, Alexander Waleczek, Autumn Battani, Christina Gorga, Christopher Scott, David Pires, Fi Gordon, Heidi Kalbe, Jacqui Moore, Jeff Plattner, Karen Hinson, Kevin Flerlage, Klaus Schulte, Michael Perillo, Nisa Marques, Simon Beaumont, Swagat Kumar Jena, Tanish Jain, Timothy Vermeiren, Tore Levinsen and Will Perkins.
Who did the judges determine rose to the top?
The Iron Viz Qualifier is a rigorous endeavour. Participants spend weeks sourcing and preparing their own data, trying new techniques and pushing their skills to the limits to create the ultimate visualisation and share the story behind it. We are so proud of their dedication and amazed by their accomplishments. Check out the top entries below, and you can explore all of this year's entries here. You can also watch a recap of the Tableau Community Iron Viz Top 10 finalist announcement led by the championship host and Tableau Technical Evangelist, Andy Cotgreave, and our new co-host, Tableau Lead Solutions Engineer Archana Ganeshalingam.
Art in Public Spaces by Ryan Soares brings attention to art that transforms public spaces and communities – what it is, how it is made, who makes it and why it is unique.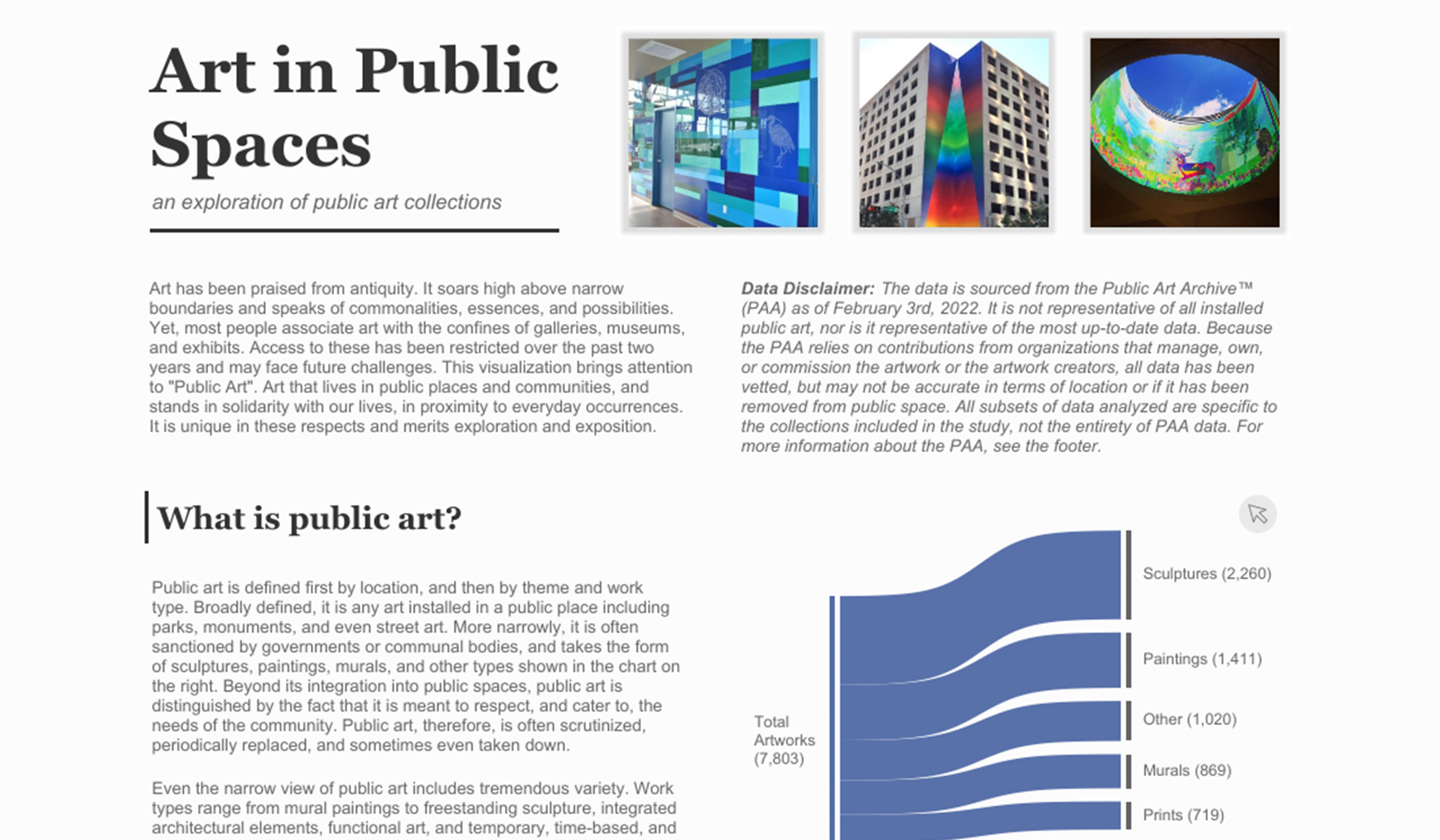 Vanessa Stockard's Wondrous World by Connie Zhang studies the various characters, elements and aspects of Vanessa Stockard's artwork.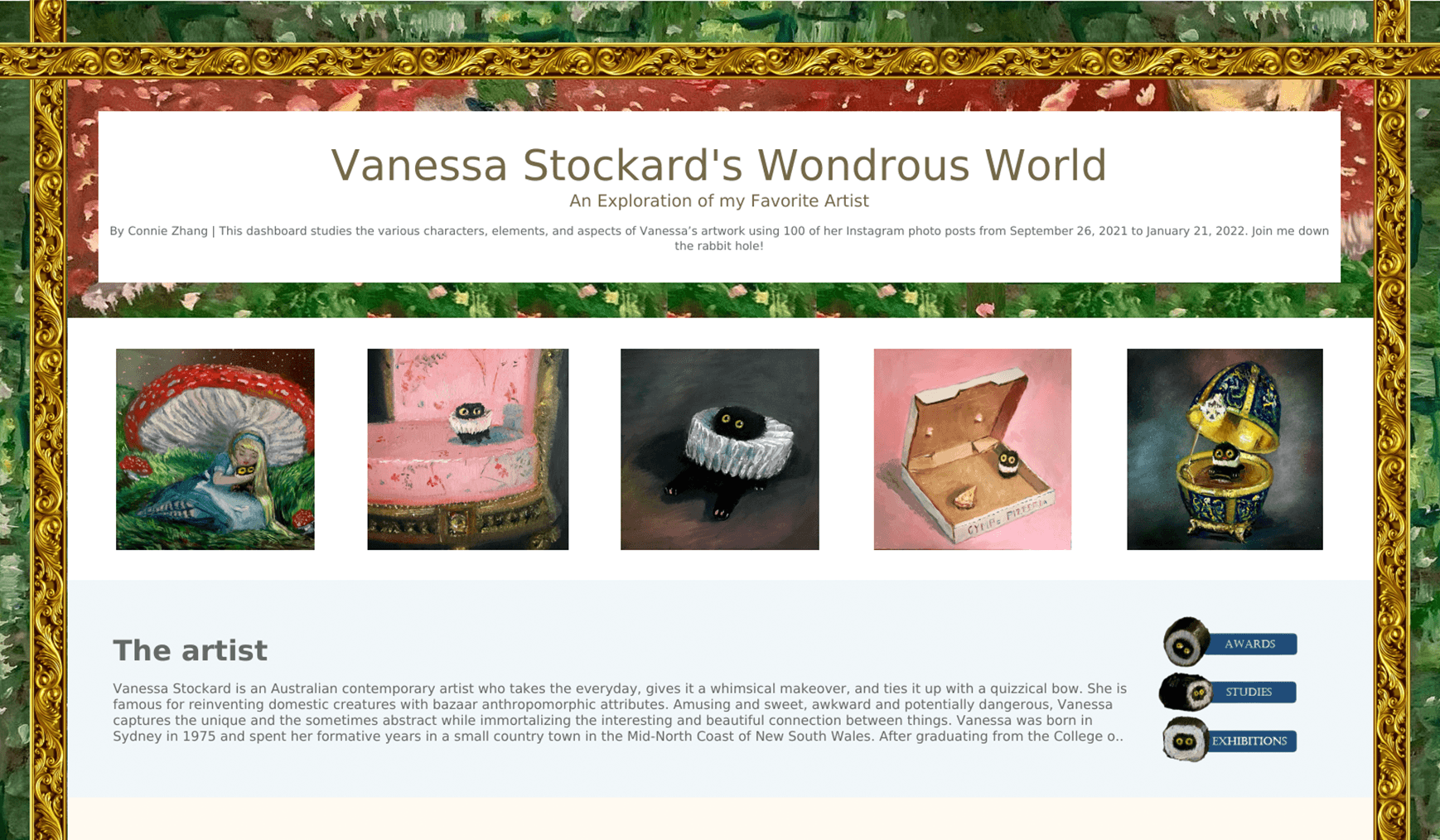 Women Artworks at MoMA by Nathalie Richer explores the contributions of women's artworks at the Museum of Modern Art in New York City.
Color Studies by Emily De Padua explores the use of colour in a live music concert photography series shot by Chelsea Pineda.
How to Make a Hit Movie by Maxwell Titsworth uses statistical modelling to predict box office success for a movie you pitch.
The Beat Lives On by Oana Tudorancea explores how a six-second drum break from 1969 flows through over 5,000 recordings and counting.
Lost but Not Forgotten by Jade Wimpy examines famous art heists from around the world.
Lost but Not Forgotten by Jade Wimpy
Give a round of applause to our three finalists
The Art of Conversation by CJ Mayes explores the experiences and stories of influential individuals on "The Diary of a CEO" podcast.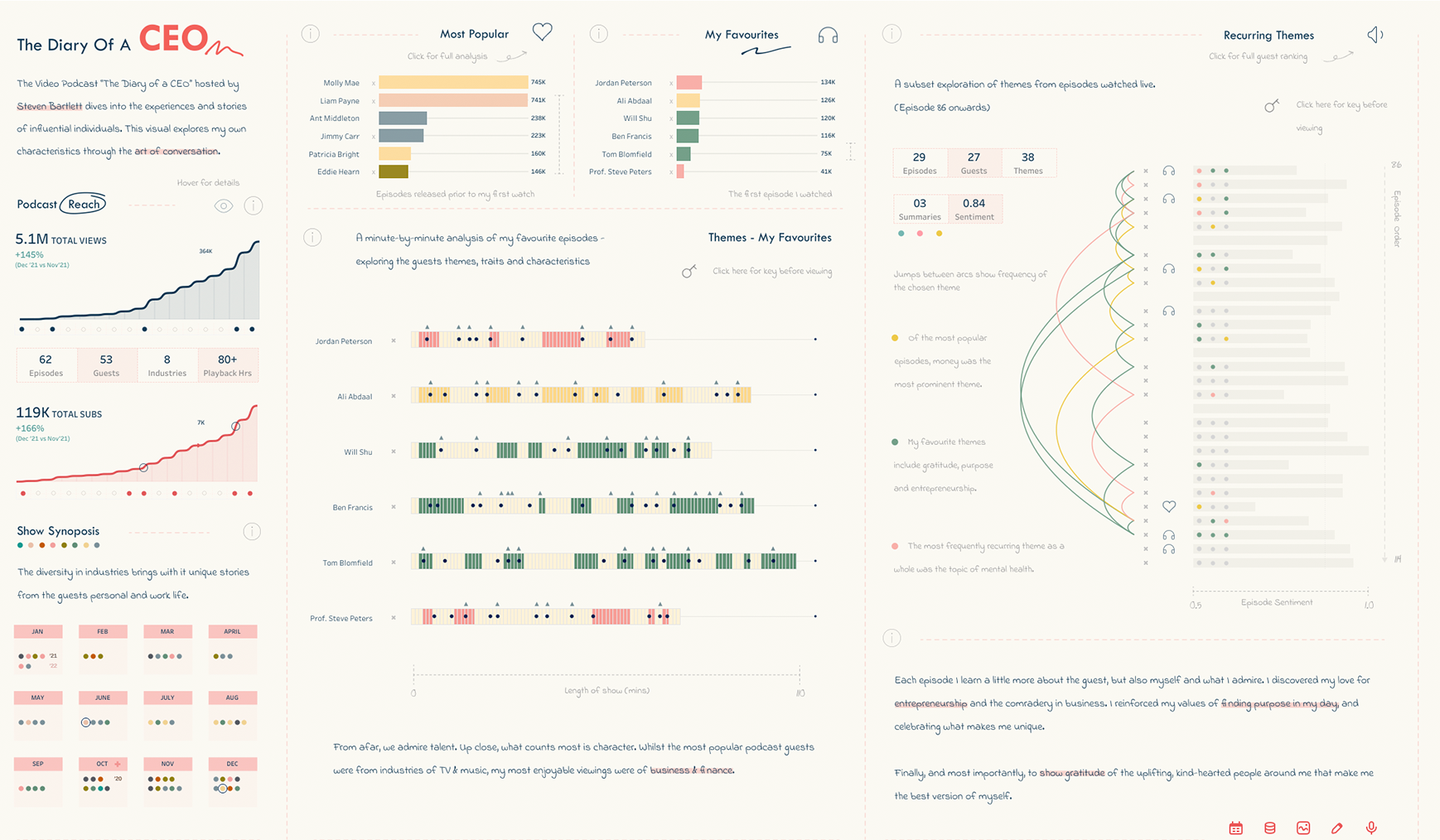 Winning the Archibald Prize by Kimly Scott looks at diversity in the art world by examining Australia's Archibald Prize, exhibiting artists and the gender pay gap in art.
Interpreting Art by Will Sutton examines how you interpret art from the game Drawful 2 and engages the viewer to take a viz quiz to see what they learn.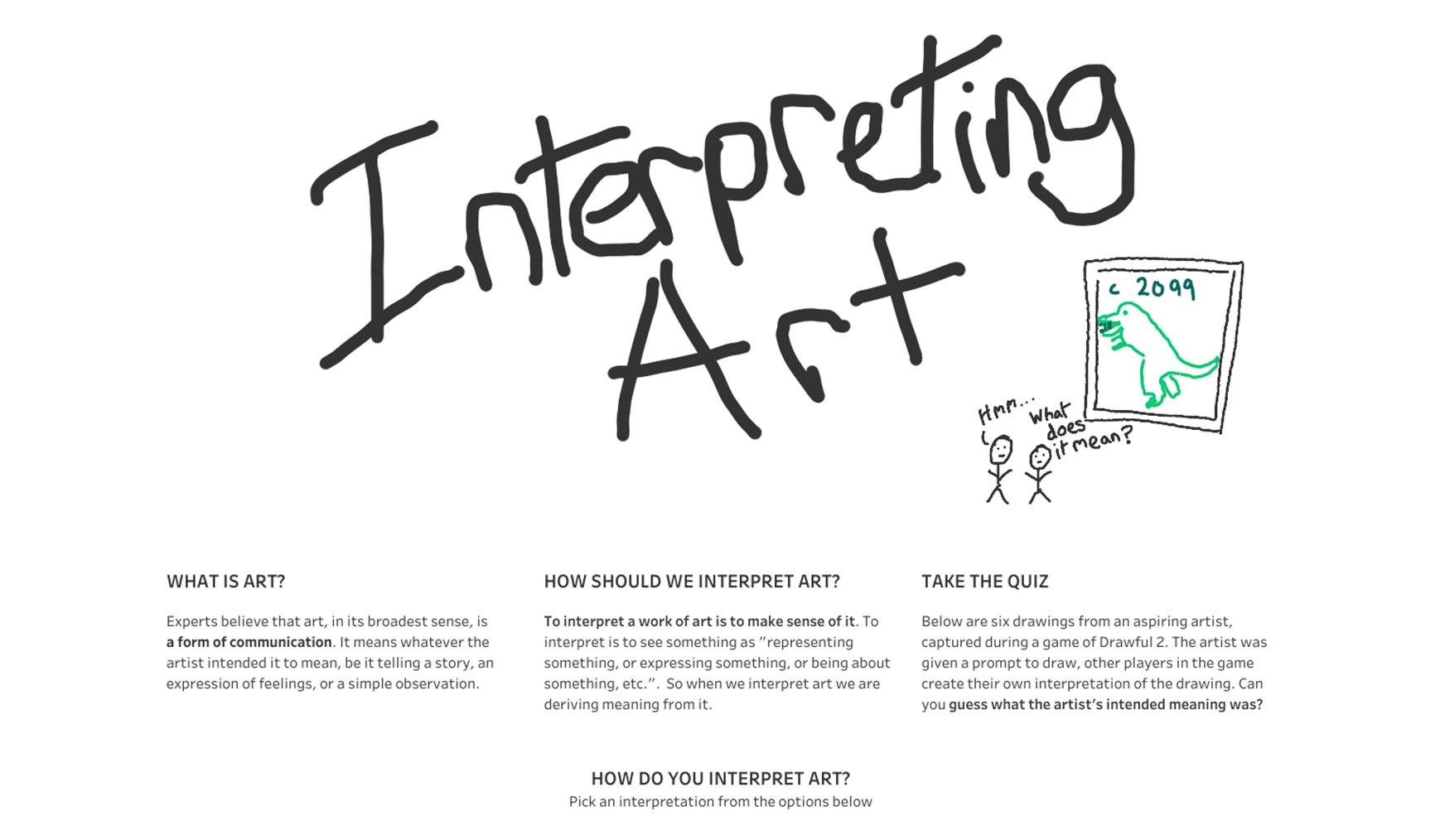 Congratulations to our viz-tastic finalists, and thank you to everyone that participated. Now, who will claim victory, bragging rights and thousands of dollars in prize money for themselves and a charity of their choice? You'll want to have a front-row seat.
The countdown is on to the Iron Viz Championship at Tableau Conference on 17-19 May 2022. Join live in Las Vegas or virtually from anywhere in the world. Space is limited, so we recommend registering as soon as possible to secure your spot for the in-person experience.