Introducing Discover - A new way to explore the latest in data visualization content
New Discoveries Made Easy
At Tableau Public, we're always looking for new ways to spark curiosity and connect our community. That's why we created the Discover experience. With Discover, you'll find the latest vizzes, featured authors, and personalized content to keep you inspired.
What's changed?
You may have noticed that the top navigation menu on Tableau Public has changed. We've consolidated our previous Gallery, Featured Authors, and Activity pages into one easy to access page called Discover.
What's new?
For You to Explore: Connecting with the #DataFam community has never been easier. Once you log in, you'll be able to grow your network and receive content recommendations based on your network's activity, your interests, and the authors you follow.
Curated Content: Our new curated content allows you to deep dive into your favorite categories and discover new ones including:
Arts and Culture
Sports and Fitness
Social Impact
News and Events
Learning Tableau
And more!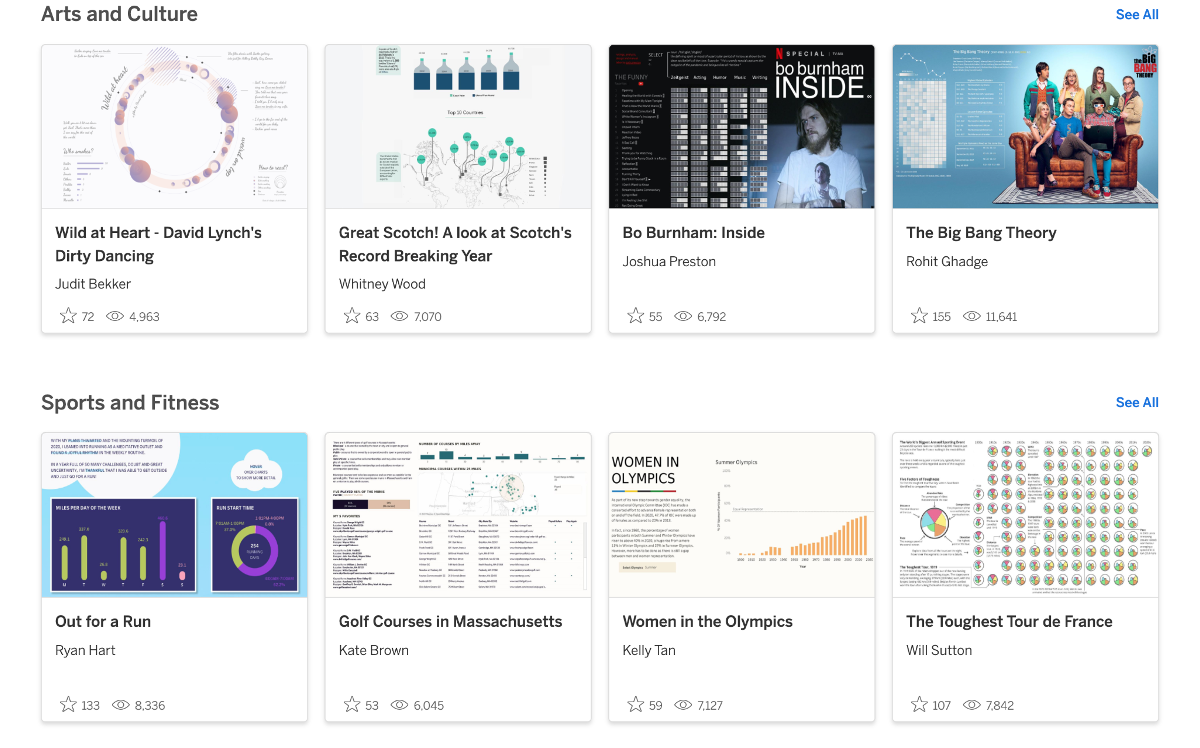 What else is included?
Viz of the Day: Stay up-to-date with the latest Viz of the Day, subscribe to get daily updates delivered straight to your inbox, and easily explore our Viz of the Day gallery.
Featured Authors: Learn more about our featured authors, discover new ones, and follow your favorites.
Pro tip: If you sign in you'll see new content curated just for you. If you don't have a Tableau Public profile yet, create one for free.
Subscribe to our blog
Get the latest Tableau updates in your inbox.