Find out the results of the 2020 Iron Viz Qualifier Contest on health and wellness data
The results for the 2020 Iron Viz Qualifier Contest are in! This year, we challenged you to visualize data on the topic of health and wellness, and we received a record number of 372 entries—86% of which were submitted by first-time participants. Only three will advance to the virtual Iron Viz Championship at Tableau Conference in October.*
*Please note, Tableau has decided to reimagine Tableau in-person events in new and virtual ways through 2020. As a result, the 2020 Iron Viz Championship will be a virtual event held in October. Learn more here.
Learn how the judging works
First-round judges from the community scored each viz, narrowing the list to a Top 10
We asked Tableau Ambassadors, Zen Masters, past Iron Viz finalists, and other active members of the community to help us narrow down all 372 entries to a Top 10. The Top 10 entries were then judged by our panel of guest judges. With the most entries in history, we appreciate the judges' thoughtfulness and commitment to being fair.
Thank you to our community judges: Dzifa Amexo, Emily Kund, Ken Flerlage, Kevin Flerlage, Meera Umasankar, Neil Richards, Sarah Bartlett, Tim Ngwena, and Toan Hong!
Final-round guest judges scored the Top 10 vizzes and selected three finalists
Next, our final-round guest judges independently reviewed the Top 10 vizzes and scored each based on the same criteria as the first-round judges. Thank you to Ann K. Emery, Amanda Makulec, Jonathan Schwabish, Nathan Yau, Shirley Wu, and Stu Kim-Brown.
Check out the Top 10 entries
Participating in Iron Viz is no easy feat and all participants should be extremely proud of their work! Take a look at the Top 10 entries below:
Give a round of applause to our three finalists...
The Human Development Index by Simon Beaumont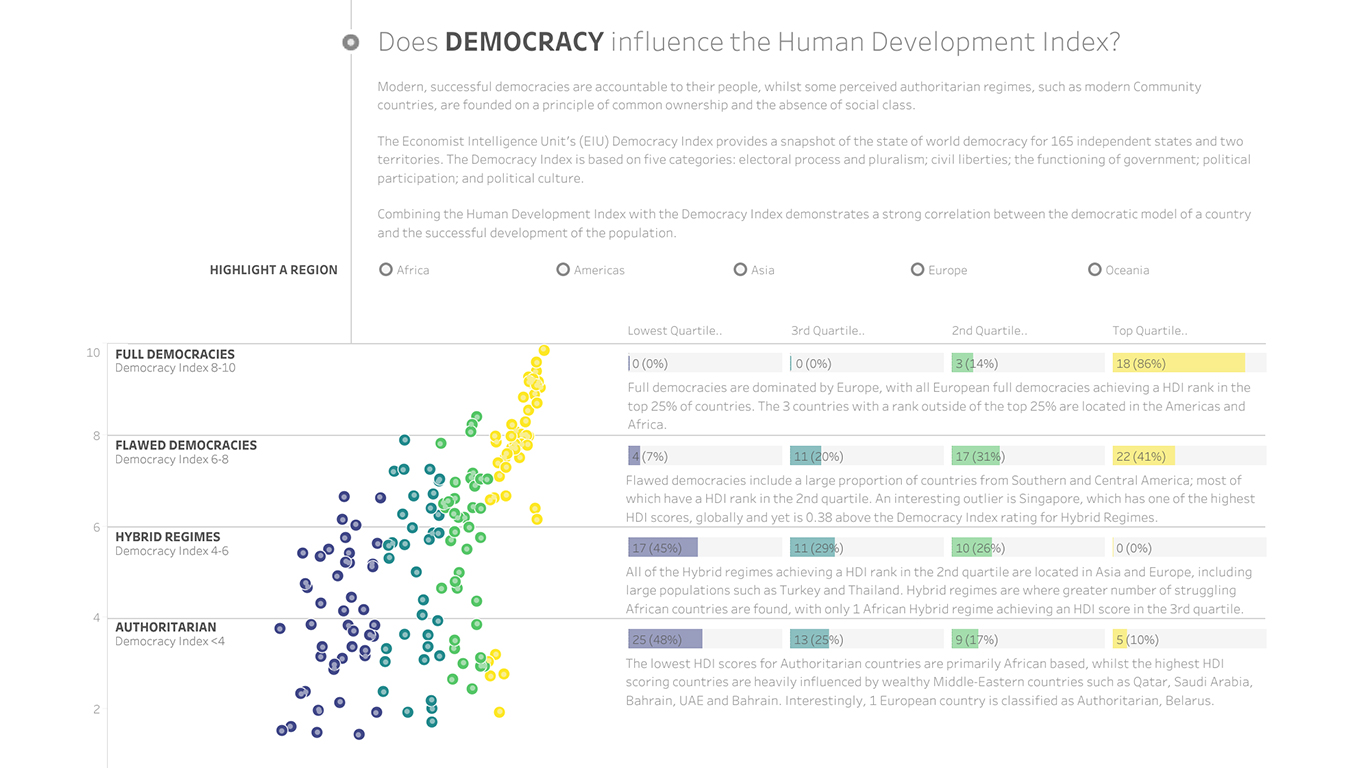 Coruna by Alex Jones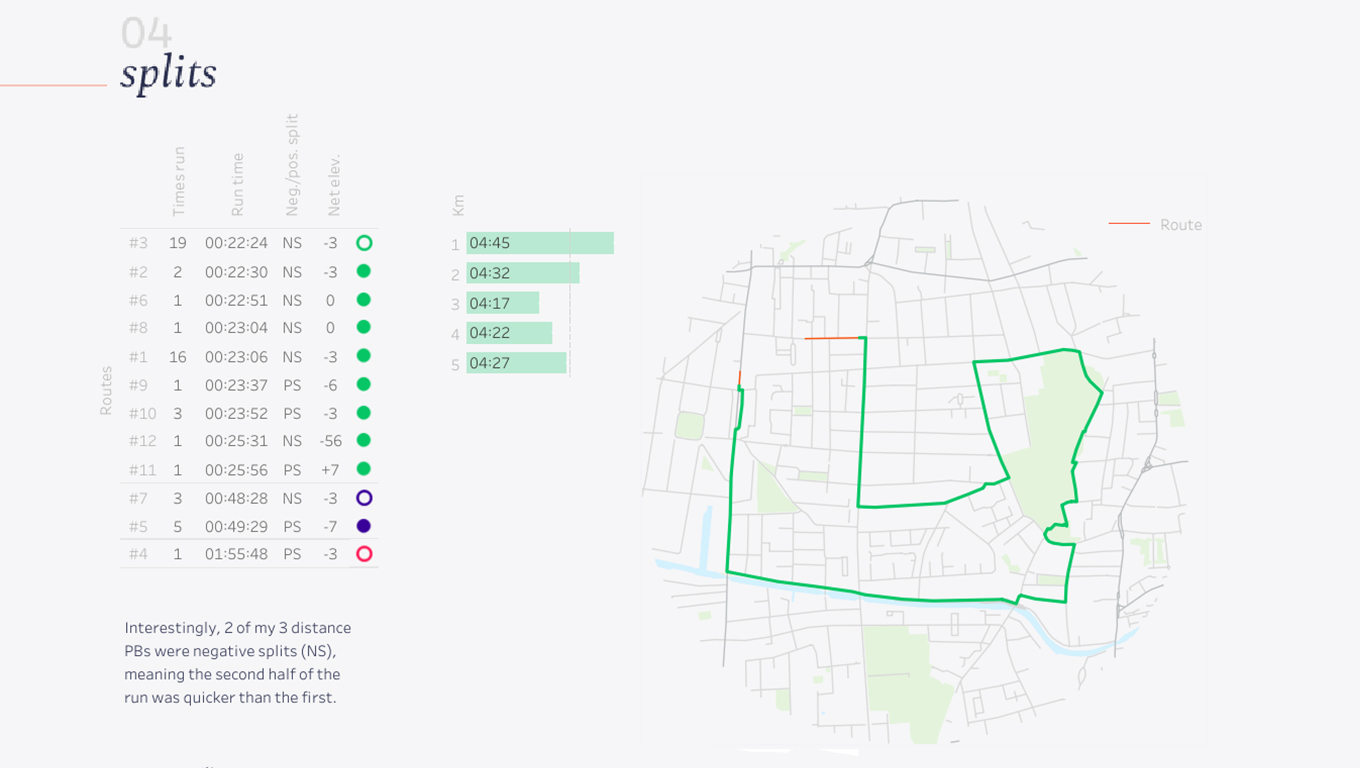 Ties that Heal-A Visual Exploration of Social Capital & COVID-19 by Christian Felix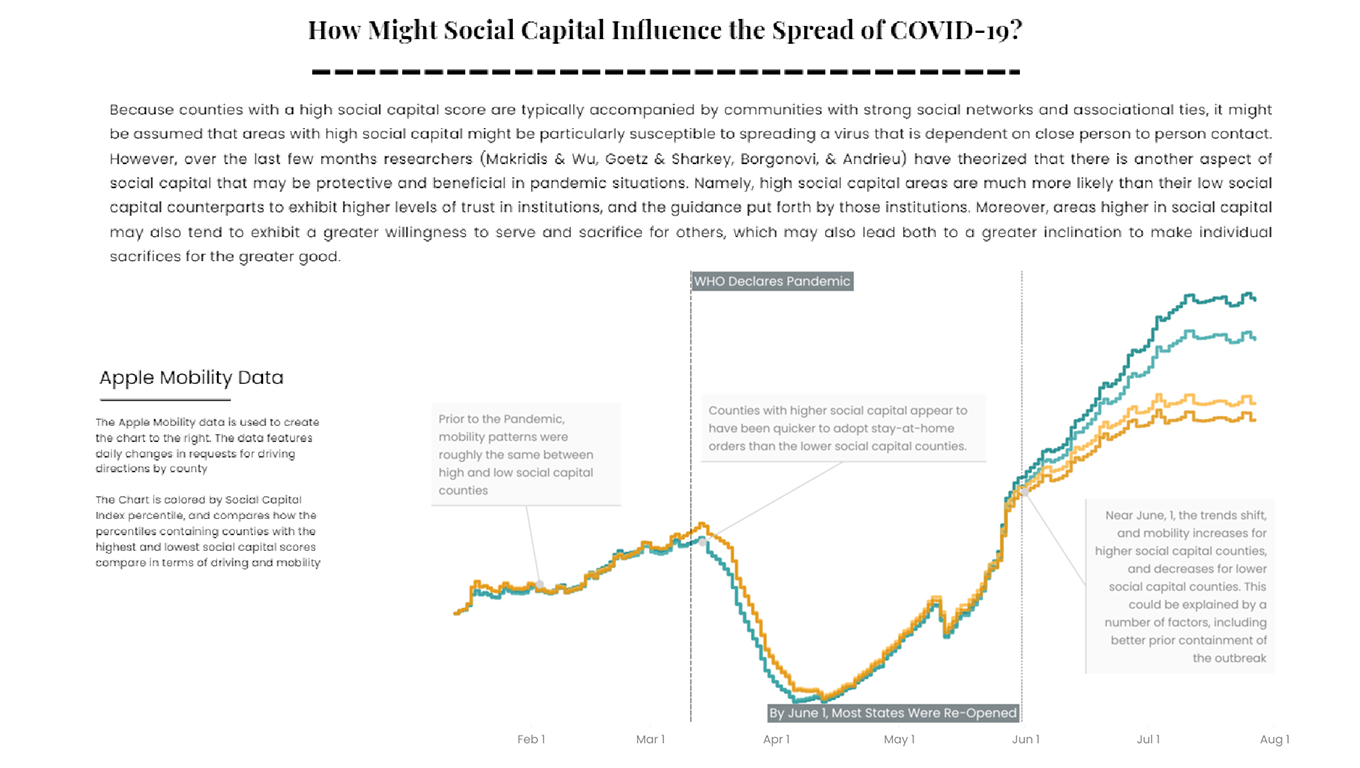 Congratulations to our finalists! Be sure to tune in to the live Iron Viz Championship at Tableau Conference! You can also watch a recap of the Iron Viz Top 10 Finalist Announcement at the #DataFamCommunity Jam here!
Subscribe to our blog
Get the latest Tableau updates in your inbox.