Deliver greater value to stakeholders

Public sector organisations are typically expected to deliver more value against a reality of declining funds. See how data analytics with Tableau can help you spot inefficiencies and opportunities to maximise value.
With Tableau's end-to-end platfom, you can leverage your data to drive efficiency and transparency. Using powerful data analysis, you'll be able to modernise through automation and digital transformation—helping you to deliver better services at a cost that works for everyone.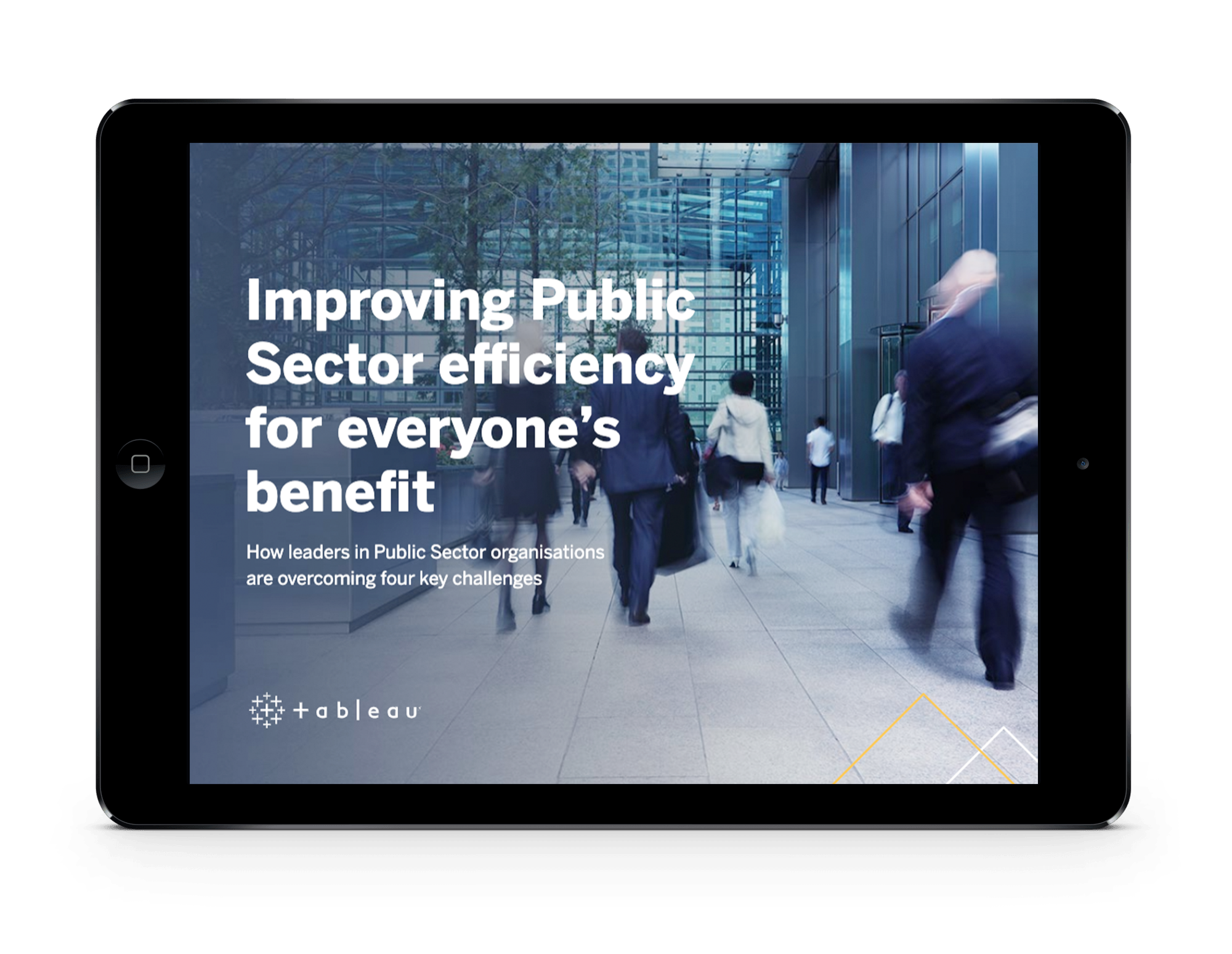 eBook | Improving public sector efficiency for everyone's benefit
Download our ebook and discover how public sector organisations are using Tableau to solve the four key issues in their sector.
Read now