Who are the Tableau Social Ambassadors?
Learn about the Tableau Social Ambassador cohort and how they drive thought-provoking conversations about data across digital, social, and in-person experiences.
Tableau Ambassadors teach and share while fostering a positive and supportive space within the data community. They give credit where credit is due, and prioritize inclusivity in everything they do. They shine a spotlight on new voices, innovative ideas, and make the communities around them better. Tableau Ambassadors serve one-year terms in one of seven branches: Forums, User Groups, Student, DataDev, Public, Social, and CRM Analytics.
What do Tableau Social Ambassadors do?
Social Ambassadors are inclusive leaders who create and share engaging content in social, digital, and in-person experiences. They go above and beyond to drive thought-provoking conversations about data across all social channels. They champion others and welcome all people to the #DataFam.
Tableau Social Ambassadors regularly share and engage with educational and inspirational data-related content through social media. You'll find them talking about topics like Data Culture, Business Intelligence, Data Skills, and more. They often keep up with their own personal blogs or websites, as well as work with the Tableau team to guest-write stories, create educational materials for Tableau Product launches, and present at events like Tableau Conference and Dreamforce. Bloggers, vloggers, podcasters—the list goes on, this Ambassador group is always looking to create Tableau content in new and exciting formats to help the DataFam community learn and grow.  
How can Social Ambassadors support my Tableau journey?
Tableau Social Ambassadors help connect the largest data community together through social and digital media while showcasing the power of Tableau through content. Maybe you have a data-related question, or you're interested in creating content and becoming more active on social media—Social Ambassadors are a resource to help support you throughout your data journey, wherever you are. They are just a direct message away. Connect and stay up to date with the latest content they create by using this directory to follow them on social media. Staying connected with the Social Ambassadors will not only broaden your professional network but also keep you inspired by all the new content they create. 
Meet the 2023 Tableau Social Ambassadors
Headshots of the 56 members in the 2023 Tableau Social Ambassadors cohort.
The 2023 Tableau Social Ambassador class consists of 56 community leaders spanning 12 countries. This year's cohort are leaders of Tableau Community Projects and initiatives like Workout Wednesday, #MomsWhoViz, Data + Women, Tableau User Groups, and more. Meet the entire 2023 Tableau Tableau Social Ambassador cohort. We also connected with a few ambassadors to hear more about what being a Tableau Social Ambassador means to them.
Gurpreet Singh, Sydney, New South Wales, Australia
"Being a Tableau Ambassador allows me to help others learn Tableau and empower them with analytics and data visualization skills. It's my opportunity to give back to the community—whether that's by showing people how to create basic charts or use different Tableau techniques—or just by helping beginners get started."
Gurpreet Singh is Data Analytics & Visualization lead, certified Tableau Desktop specialist and analytics content creator with 15+ years of experience in Information Technology. The power of data, and how it helps people to make decisions, led him to explore his interest in data analytics and visualization. He was first introduced to Tableau in 2017 and since then has continued learning new techniques and developing his visualization skills by participating in community-led projects. He is most passionate about finding innovative ways to present data stories that are visually appealing, highly informative, and engaging. He spends a lot of his time creating tutorials on Tableau and finding artistic ways of visualizing data on his YouTube channel, Data Viz Canvas. Additionally, he enjoys answering questions and engaging in discussions with the Tableau Community on social media.
"The DataFam has made me feel not only welcome, but wanted. Like there's a place for me here that I don't have to compete for or prove my worthiness to gain admittance. Being an Ambassador is such a special privilege. I get to be one of those people saying, "If you want to be here, we want you here, and we will support you and help you in any way we can so that you can do your best work with data." And we mean it."
A naturally visual learner and communicator, Nicole created her first visualization' Maps of Real and Imaginary Worlds in MacPaint on her family's original Apple Macintosh (you know, the beige one). Now she makes maps and all the other charts and graphs in Tableau (on a Mac, naturally!) for her freelance clients and in her full-time role as a Data Visualization Engineer at Cart.com. Nicole puts her English degree and love of writing to work in her blog, SELECT * FROM data;.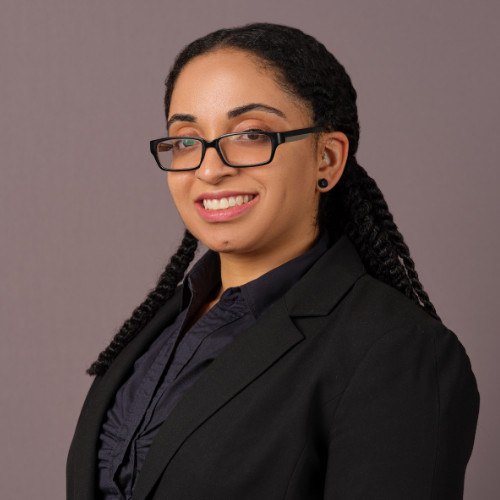 "As a Tableau Ambassador, I want to give back to the community that has given so much to me. Even though I've only been apart of this community for about 3 years, I was able to completely change my life. The opportunities have truly been limitless and I really want to further support those that are new and continue to grow the #DataFam"
Allison joined the Tableau Community in 2020 via Millennials and Data (#MAD4) as a newbie and a career changer. With continued support from the DataFam, Allison is now a senior BI analyst at JLL and a co-moderator for "Women in Dataviz". Outside of making connections and learning about new data-related topics, Allison enjoys coffee, cooking/baking, and going to concerts.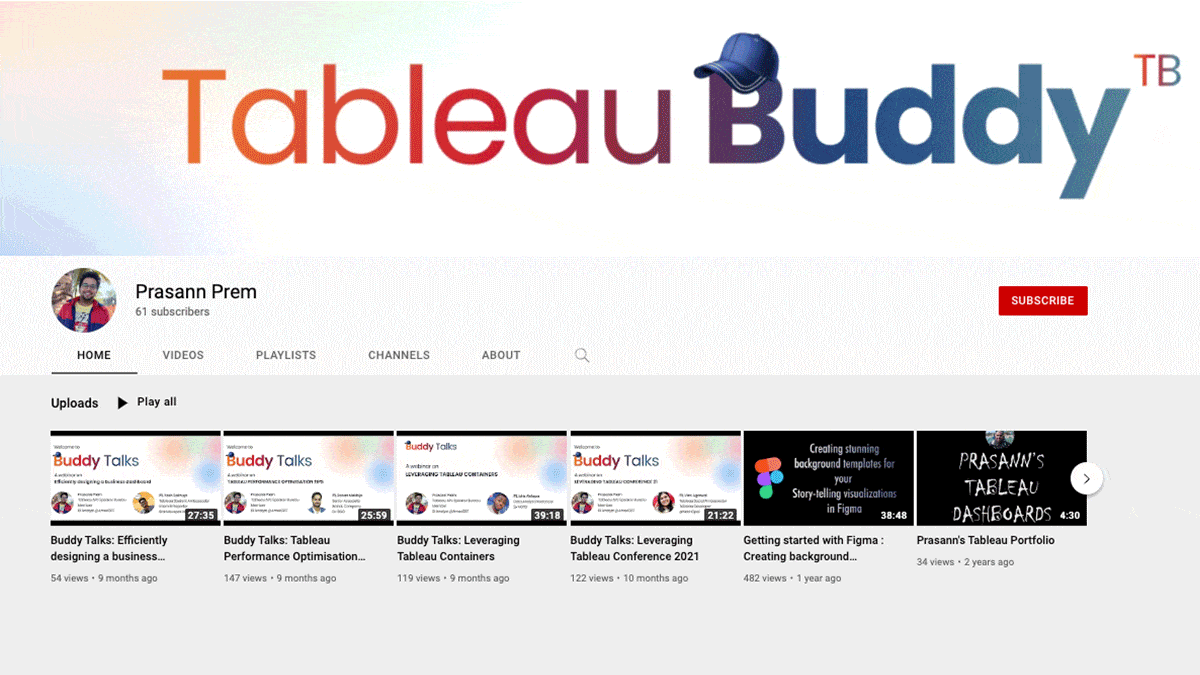 Various platforms run by Tableau Social Ambassadors: Presann Prem's YouTube, マーケターもも (Marketer Momo), Data Viz Canvas, The Tableau World Podcast, her data, and Rativiz.
How do you become a Social Ambassador?
While there is no secret formula to becoming an Ambassador, there are a few things most Tableau Social Ambassadors have in common. 
They are highly engaged with Community members on social and digital channels. They are welcoming, proactive, and strive to help the DataFam with Tableau and data related content.
They keep their social or digital profiles fresh by creating and amplifying new content often.
They elevate the work of our diverse community by continuously shedding light on new Community members and their work. They do this by sharing the profiles and work of new DataFam content creators and regularly share to Tableau Follow Friday on Twitter. 
New Tableau Social Ambassadors are selected annually. Interested in applying? Sign up to receive an email notification when 2024 applications open.
Subscribe to our blog
在收件匣中收到最新的 Tableau 消息。