Behind the Viz: A look into Zunaira Rasheed's data visualization journey
Get to know your fellow Tableau Public authors with Behind the Viz, a blog series where we explore the people and processes behind our featured vizzes.
Introducing Zunaira Rasheed! Zunaira was born and raised in Lahore, Pakistan, a city known for its Mughal architecture, delicious street food, and its constant hustle and bustle. After completing her MBA in Finance, Zunaira began working at IBM as a Business Support Consultant. Two years into her job at IBM, she decided to pick up some new skills. She started with SQL and began developing her data analysis skills. Soon afterward, Zunaira became an Analytics Consultant at IBM. Today, Zunaira works as a Data Visualization Developer in the beautiful little city of Basel, Switzerland.
Read on to learn how the Tableau Community gave Zunaira the confidence to share her work on Tableau Public and ultimately land a new job:
How long have you been using Tableau Public?
I discovered Tableau Public in May 2018, which is also when I published my first viz. While searching for information about different chart types, I stumbled across Andy Kriebel's blog—this was my first introduction to Tableau, and I've been hooked ever since!
How has your Tableau Public portfolio influenced your personal and professional life?
Without exaggeration, I can say that Tableau Public has changed the course of my career. Shortly after learning about Tableau Public, I discovered the Tableau Community on Twitter. I was mesmerized by the way everyone helped one another—they were eager to share their knowledge and provide feedback. I had never seen anything like it. While the community blogs and tutorials made it much easier for me to learn Tableau, it was the community's support and encouragement that led me to share my work publicly.
In May of 2018, I started participating in the #MakeoverMonday challenges, which helped me to improve my Tableau skills and better understand data visualization practices. Six months later, I was awarded my first Viz of the Day (VOTD).
The positive response from the community was overwhelming. But the biggest surprise was when my VOTD caught the attention of my current employer, and they reached out to me with an opportunity to work as a Tableau developer. After interviewing for the role, I packed up my things and moved to Switzerland.
I started using Tableau Public in my spare time as a passion project. I was happy making visualizations and sharing with others—I never expected that Tableau would lead me to a new job on a different continent.
Looking back at your first visualization on Tableau Public, do you think you've improved? What have you learned along the way?
Looking back at my first viz, I would reconsider using donut charts because there are better ways to visualize the same data. I would also avoid using vertical text alignment—it makes it difficult for the end-user to read the text.
Additionally, I didn't use tooltips, but now I'm a huge fan! They allow you to add information that supports your analysis without taking up valuable real estate. Tooltips are even more powerful with the 'viz in tooltip' functionality.
I've grown a lot since my first viz thanks to #MakeoverMonday. I'm very grateful for all the work that Andy Kriebel and Eva Murray have put into the project. I've learned so much from their feedback, and by implementing their suggestions, my work has improved significantly.
What is your favorite Tableau trick? How can others use it?
When I created my "Cost of a Night Out" viz, set actions had just been released, and Lindsey Poulter, who is rightly known as "The Queen of Set Actions," created many use cases on her blog. For anyone interested in set actions, I would highly recommend Lindsey's blog.
What advice would you have someone just getting started with Tableau?
Here are a few pieces of advice that I have for anyone new to Tableau:
Make the most out of the Tableau Community and Tableau Forums! You'll find an extensive collection of courses, tutorials, blogs, and videos from data visualization experts.
Participate in community-led projects like #MakeoverMonday or #WorkoutWednesday—these projects allow you to practice your skills and get valuable feedback from your peers.
Publish to Tableau Public. The best part about Tableau Public for me is that my profile acts as a portfolio of my work. It's the best way to showcase your work in a job interview and shows how much progress you've made.
How has the community impacted your data visualization journey?
Back in 2018, as a newbie in the Tableau and data viz space (and as someone who isn't much of an extrovert), I was scared to share my work. However, the community welcomed me wholeheartedly. I would specifically like to thank Sarah Bartlett and Ken Flerlage, who were some of the first to show their support. Their support, along with the entire community's, gave me the confidence I needed to keep sharing my work.
I would really like to emphasize the importance of community-led projects; they are a labor of love. Community leaders invest their time and effort out of their passion for Tableau, data vizzes, and helping others to learn and grow. I am in awe of their commitment and grateful for their efforts.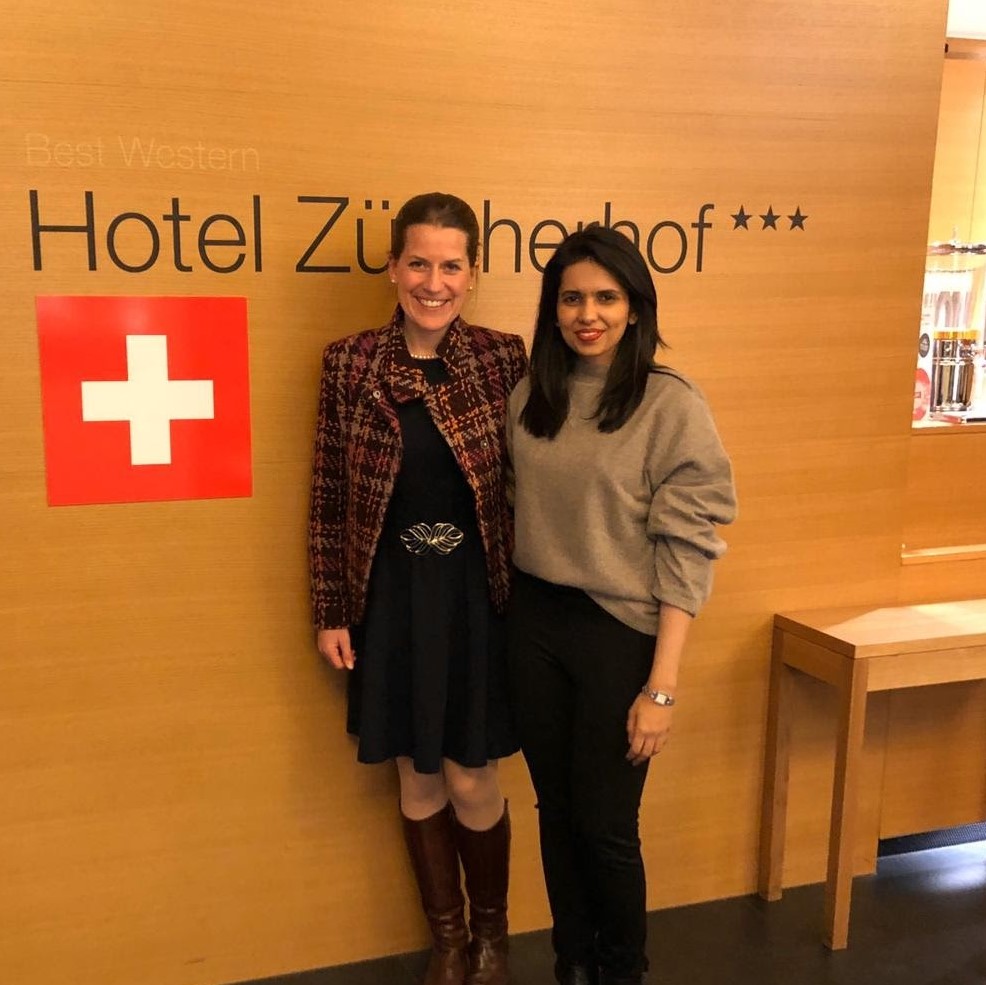 Zunaira pictured with Eva Murray Tableau Zen Master and #MakeoverMonday co-leader.
Zunaira hopes that her story will help inspire and encourage others to share their work and engage with the community. Want to keep up with Zunaira's latest work? Follow her on Tableau Public!
Subscribe to our blog
在您的收件箱中获取最新的 Tableau 更新。