Tableau Advances the Era of Smart Analytics
A look at Tableau's intelligent data prep, discovery, recommendation and natural language query capabilities
Download this free report
New Constellation Research report: Tableau Advances the Era of Smart Analytics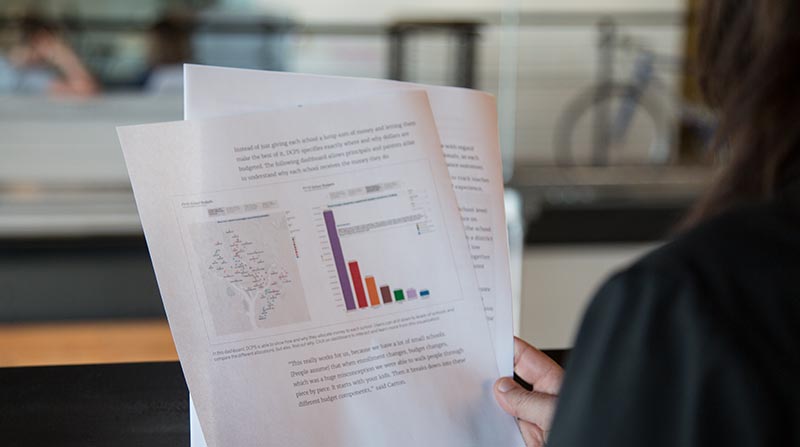 With a greater variety of data and increased demand to use it, Tableau is not just out to democratize data, but to make complex analyses of it simpler—speeding up insight to action. Technologies like machine learning, natural language processing, and smart algorithms (all under the umbrella of smart analytics), are a great opportunity for the world of analytics to take the next big leap. Tableau is at the forefront of this new era pushing the boundaries of what's possible to help more people than ever before see and understand data.
Constellation Research is a Silicon Valley-based technology research and advisory firm specializing in digital transformation and disruptive technologies. In this recent report, author Doug Henschen, VP and Principal Analyst, explores the evolution of self-service BI and the rise of smart analytics in the market, examining four key areas in which Tableau continues to invest: Data prep, data analysis and discovery, natural language interactions, and predictive analytics.
Get the report
Smart capabilities promise to usher in the next era of democratization, making data discovery, analysis, prediction and even basic data prep more accessible to all users.
The report not only includes an analysis of Tableau's position and opportunities in the market, but recommendations for customers and prospects looking to broaden their modern analytics practice with smart capabilities in their organizations. These recommendations include practical considerations for setting up your deployment for success, from choosing the right project and support team to addressing trust and transparency.
Tableau's smart analytics capabilities
Building upon the ease of use, expressiveness, and analytical richness of our platform, our built-in smart capabilities are designed to both lower the barrier to entry to analytical processes and help advanced users ask more sophisticated questions.
Since day one, Tableau has been focused on enabling human creativity and ingenuity with faster insights and actions through data. That's really what smart analytics is all about—whether machine learning, AI, natural language, or data prep, we see smart technologies as means to further empower more people to make better decisions, faster. And as the Constellation Research report highlights, we're only gaining momentum through our acquisitions, partnerships, and ongoing research and development.
About the author
Doug Henschen is Vice President and Principal Analyst focusing on data-driven decision making. Henschen's Data-to-Decisions research examines how organizations employ data analysis to reimagine their business models and gain a deeper understanding of their customers. Henschen's research acknowledges the fact that innovative applications of data analysis requires a multi-disciplinary approach starting with information and orchestration technologies, continuing through business intelligence, data-visualization, and analytics, and moving into NoSQL and big-data analysis, third-party data enrichment, and decision-management technologies.