Bring your customer focused organisation together

Today, more than ever, you have to be firmly focused on the customer—not just as individual departments—but as a business.
Every department has its own challenges, but across your organisation everyone should be focused on your customers. To create an outstanding customer experience you need a single source of truth so that every decision is based on fact, not opinion—and the building blocks for that source of truth is your data.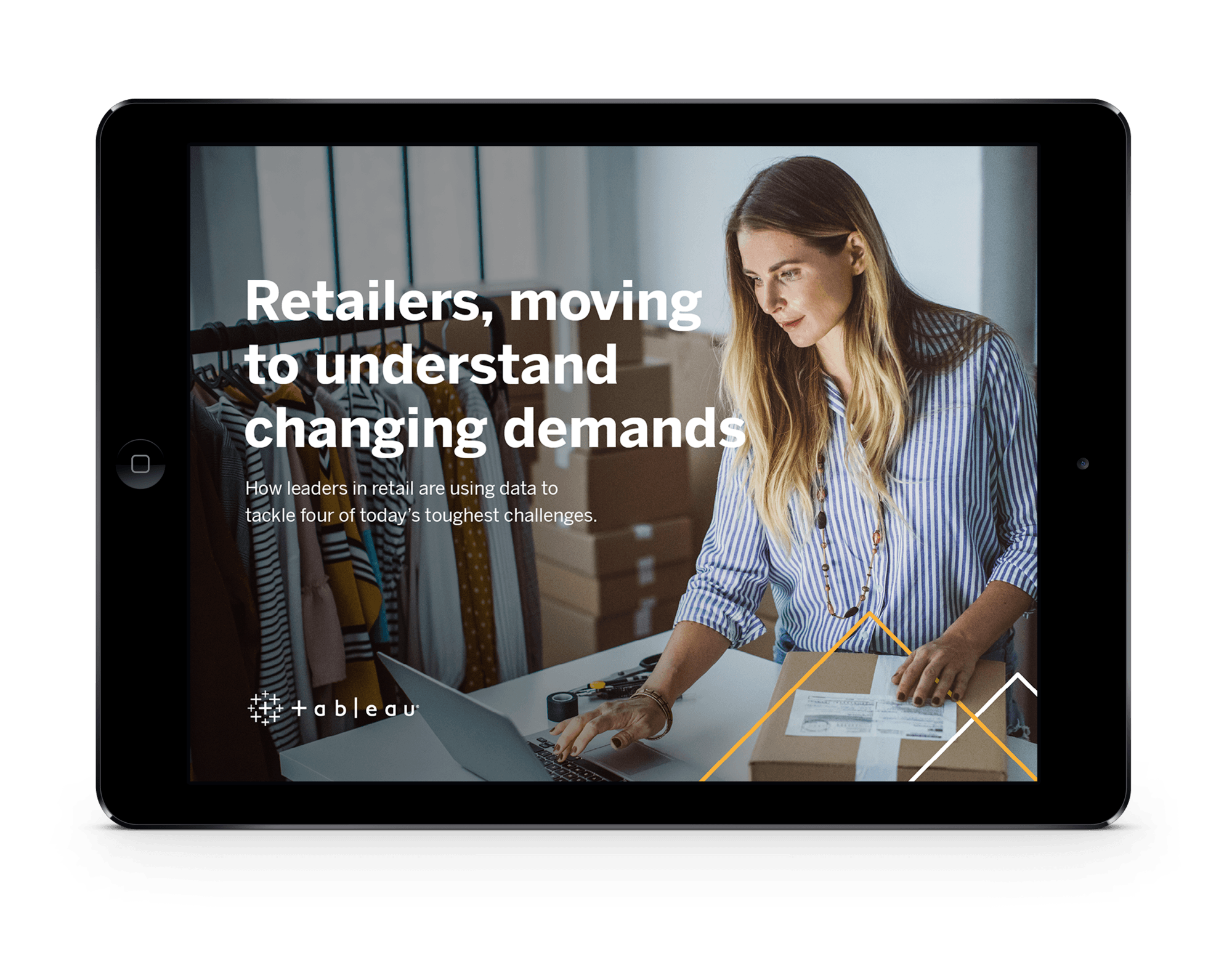 Retailers, moving to understand changing demands
Download our ebook and discover how retailers are using Tableau to solve the four key issues in their businesses.
Read now