Deliver outstanding experiences on channels your customers choose
There is no one retail channel any more. Customers expect the same experience regardless of where they shop.
Convenience and ease of use are now the key aspects of customer behaviour. You need to understand what your customers want and need, and deliver it with the minimum of effort for them. You already have the data to do this—it's vital to use it properly.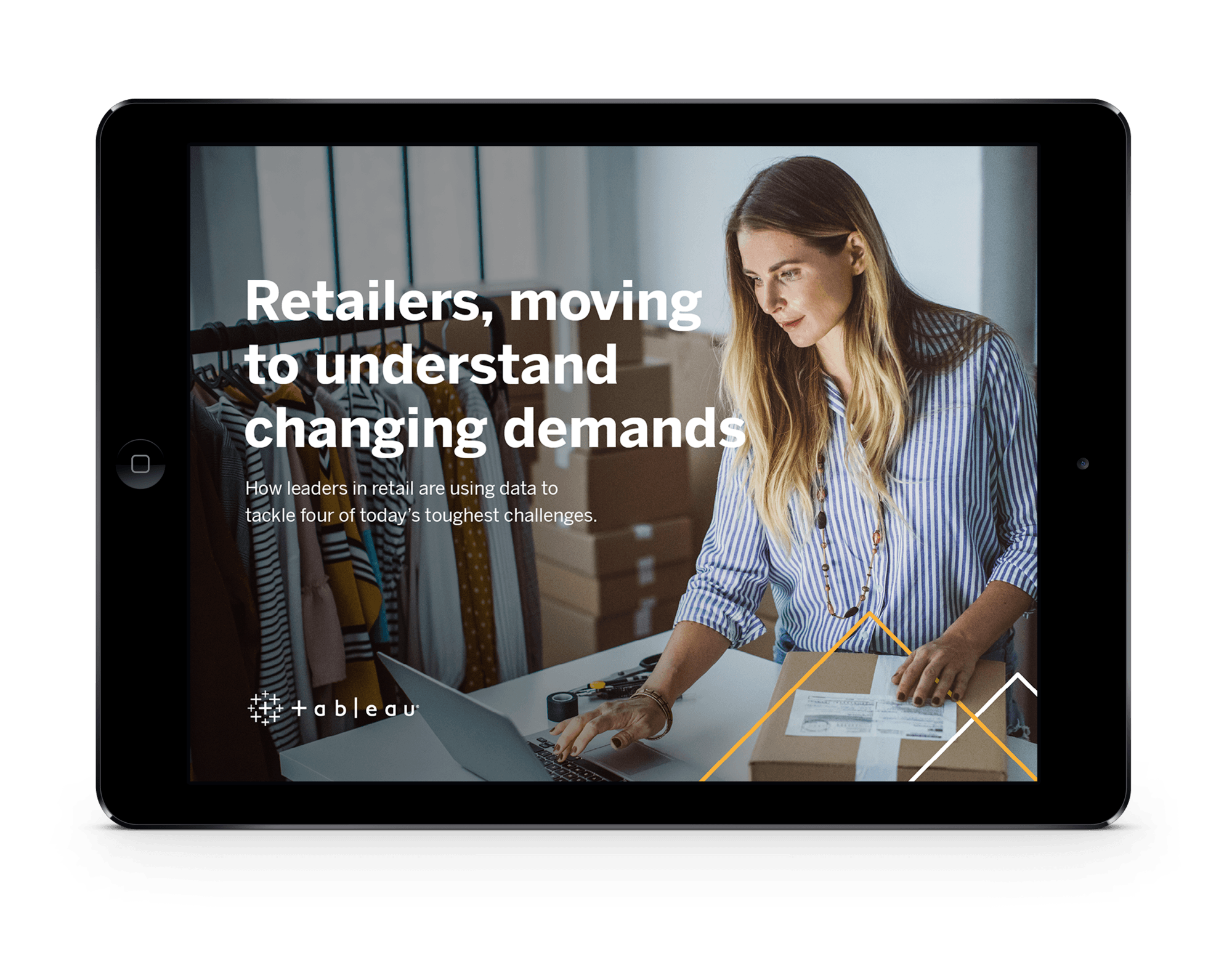 Retailers, moving from to understand changing demands
Download our ebook and discover how retailers are using Tableau to solve the four key issues in their businesses.
Read now