In beta: All those last viz tweaks, right in the browser
You may have noticed something new on Tableau Public: a button on the toolbar that says "Edit." Clicking this will open a drag-and-drop experience much like in Tableau Desktop that lets you change your viz—right in your browser.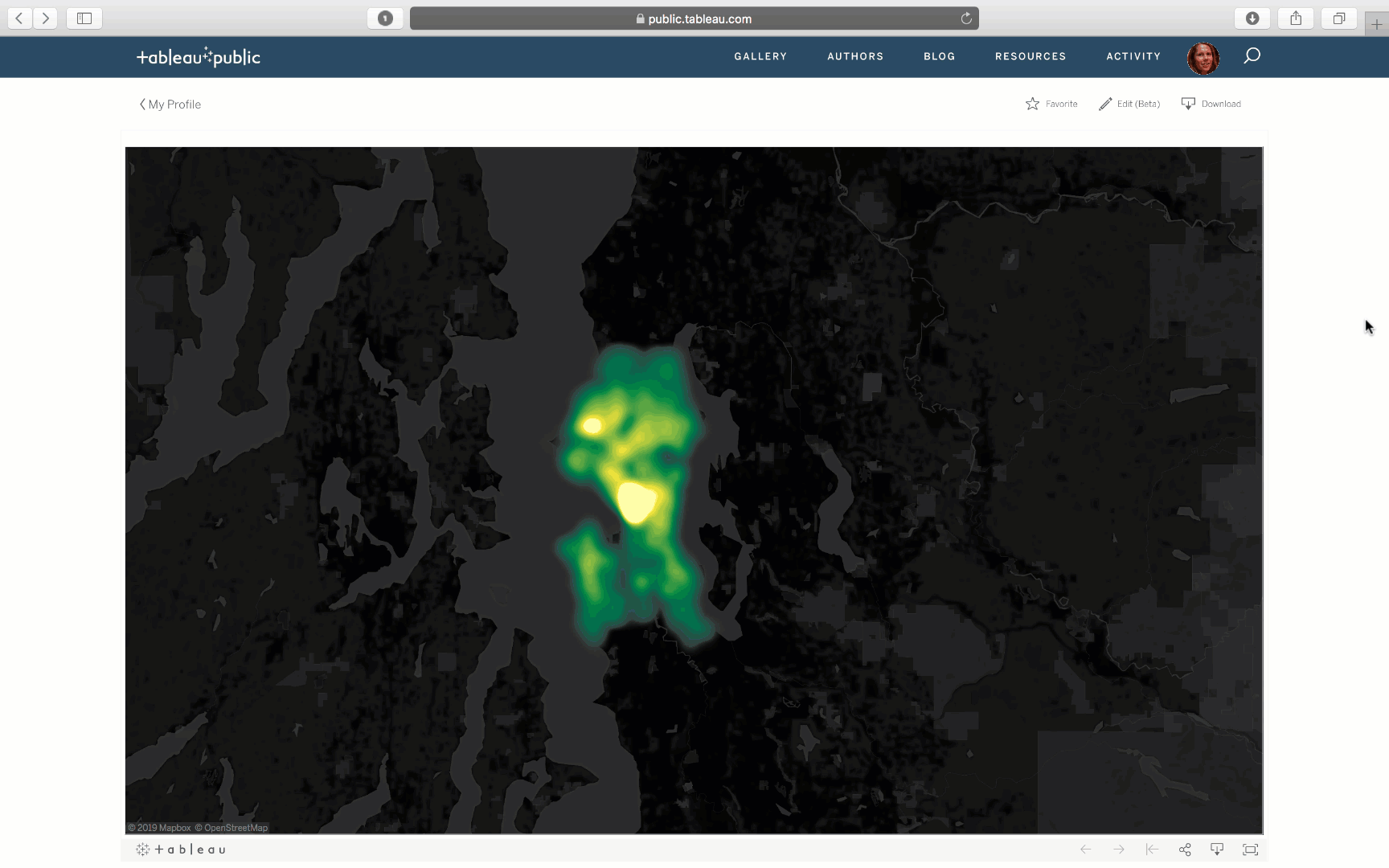 Web editing Seattle building permits
Make those final touches faster in the browser
Why did we add web editing? Well, personally, I find that my viz creation flow involves a sequence something like this:
Start with data I care about
Do some deep thinking while I explore that data
Find something I did not expect
Create a story to show that finding in a compelling (I hope), interactive way
Publish viz to Tableau Public
Make about 34,000 small, incremental edits, republishing each time.
The flow is delightful, but I always wish I could make that last step faster. With web editing, putting those finishing touches on my viz is a breeze.
From the very beginning, we imagined Tableau Public to have an end-to-end cloud flow. We're on that journey now, starting with editing, and we hope to one day let you work with data directly and exclusively in the browser, if you so choose. Not only can this make diving in and exploring data much easier, but we hope this journey makes data part of everyday life by bringing more people into conversations with data.
Customers of Tableau Online or Tableau Server may be familiar with our web editing technology, which we've now brought to Tableau Public. In this first phase you can't create a new viz from scratch, but you can edit and tweak right in your browser.
How to edit your vizzes on the web
Web editing is now in beta, available for you to use. Here's how:
Sign in to Tableau Public
Go to your profile
Click on the thumbnail for any viz in your profile
Click the 'Edit' button in the top-right to begin web editing
Save your changes, updating the viz in your profile
We want your feedback
Beta testing is something we haven't done much with Tableau Public, but hope to do more of. And given web editing is in beta, and that you've read this far, we have an ask of you: please try it and let us know what you think. To share your feedback, please send us an email. If you have future ideas, share them in the ideas forum for others to upvote.
訂閱部落格
在 Ttableau,我們每天都會聽到有關資料、分析與視覺化內容的精彩消息。 我們的使命是協助使用者看見資料,洞察資料,而透過我們的部落格分享這類消息,是這項使命中關鍵的一環。 從提供有關如何更有效率地使用 Tableau 的提示,到瞭解使用者每一天是如何因應資料挑戰, Tableau 部落格是資料愛好者的天地。