Bridgestone Sales Thailand makes smarter decisions with analytics available from anywhere, at any time
---
Bridgestone can analyze business performance, from anywhere, at any time.
Extracting insights from data takes minutes as opposed to two to three hours.
50% of employees are now using Tableau to make data-driven decisions
Bridgestone is a world leader in developing innovative tire technologies. Its continuing investment in research and development has resulted in game-changing products, like fuel-efficient tires that enhance fuel economy.
The corporate philosophy at Bridgestone guides the company in building better products and communities and includes a commitment to informed decision-making.
This philosophy holds true for Bridgestone Sales Thailand. The company is the local trading business for Bridgestone, and it's been on a journey with Tableau and partner G-able to strengthen its data culture. Tableau has now replaced spreadsheets to allow teams across the business to understand their data better.
The strong point of Tableau is that it's very dynamic and allows users to present their data on demand. So whenever management has a question, someone can go look at their dashboard and deliver the information quickly.
Creating Tableau champions
In the past, teams were reliant on spreadsheets for data analysis. However, there were limitations to the analysis they could do and there was time wasted on consolidating data from different sources such as Bridgestone's ERP.
"Like many companies, we started out doing things very traditionally, but ultimately wanted a tool to help us do more advanced analytics. We evaluated several solutions, and Tableau was the one that met all of our requirements," said Khun Singhadet Chamnannak, IT Department Manager at Bridgestone Sales (Thailand). "The strong point of Tableau is that it's very dynamic and allows users to present their data on demand. So whenever management has a question, someone can go look at their dashboard and deliver the information quickly."
Bridgestone partnered with G-able as it wanted a local expert to support the implementation and help drive adoption. Employees' natural instinct was to turn to spreadsheets every time they conducted analysis or completed a report. To bring them onboard Tableau, G-able conducted workshops and training to show them the benefits and help them learn how to use it.
The initial phase of the implementation included the rollout of Tableau Desktop to the Resource Planning department and Finance team. These teams had previously been doing daily analysis in spreadsheets which made getting them onboard a key win. And now, they're championing Tableau and supporting other users across the business. Tableau Server has also now been introduced, allowing mobile teams like Sales to access insights from anywhere, at any time.
Whenever a salesperson needed a data point before, they would call up the back office and it would sometimes take two to three hours for someone to analyse the data and provide a response. Now, the salesperson can access Tableau on their mobile and find the information they need almost straight away.
Increasing data maturity
One of the benefits of Tableau is that it can unify data from multiple sources, enabling Bridgestone to analyze and visualize its data all in one place. This includes data held in SAP and marketing and sales data held in CSV and Excel files.
Time spent on daily analytics has been reduced by 50%, saving up to two and a half hours per day. In addition, the business' 148 Tableau users can now collaborate around one single source of truth. They can also use the data to build and refresh their dashboards rather than needing to go to IT.
Khun Singhadet Chamnannak shared that the result was better for everyone. "Business users know their data and what it is that they need, whereas before IT would spend a lot of time gathering requirements and not always get it right," he said.
One of the key data points tracked by Bridgestone is customer conversion from sales and marketing activities, and with Tableau, teams have been able to monitor this in real-time and identify opportunities to increase sales. For example, Bridgestone can easily see which SKUs are selling well in each region and use that data to refine their sales and marketing strategies. Bridgestone can also better forecast customer needs and make sure that it's producing the right products.
Bridgestone is continuing to work with G-able and participating in Tableau community groups to build on these benefits using industry best practices. It wants to strengthen its data expertise and make it even easier for business users to self-serve and make sense of their own data.
"If you want to lead the market, it's clear that data is a key success factor. The challenge is how to analyze data in the easiest and most meaningful way, and Tableau is the tool that will support us with that," said Khun Singhadet Chamnannak.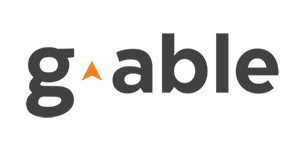 G-ABLE Group is a professional IT services provider in Thailand. We provide our services to major organizations in both public and private sector, focusing on telecommunication sector, financial business sector, energy sector, educational institutions, and others.